Unique Wedding Rings Formed By The Glaciers Of Mont Blanc, Chamonix
Your engagement ring or wedding band is the one item of jewellery you're going to wear on your body forever. Shouldn't you choose something that has meaning and is unique to you?

If you're passionate about adventure and love the mountains, or you're planning a destination wedding in the French Alps, then we think we've found the perfect wedding jewellery for you.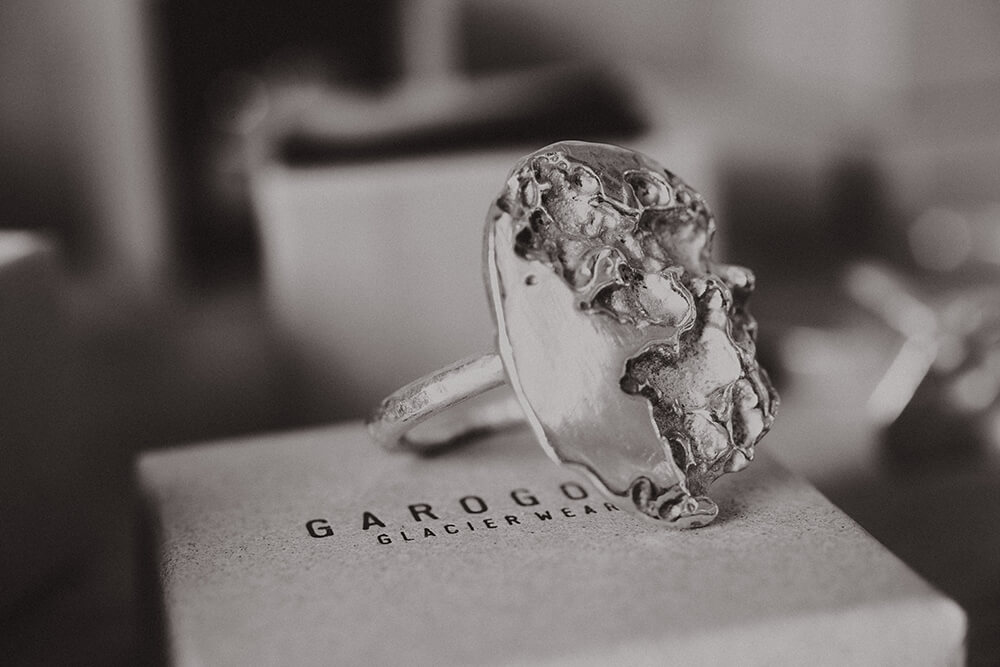 Meeting Sevan of Garagosi Jewellery
This week we drove to Chamonix to meet jewellery maker and sculptor Sevan Garo, the owner of Garagosi.

Sevan creates abstract jewellery and wedding rings inspired by the dramatic glacial scenery of the Chamonix valley, which sits at the foot of Europe's tallest mountain, Mont Blanc.

We asked Sevan to describe his jewellery:
It's very raw, very rustic, very natural, very organic. They're almost quite abstract pieces really. I don't do much of the work: the glacier does the work. All I do is try and capture a moment in the life of that glacier."

Sevan
Garagosi jewellery create unique, personalised designs that combine your story with nature's fingerprint.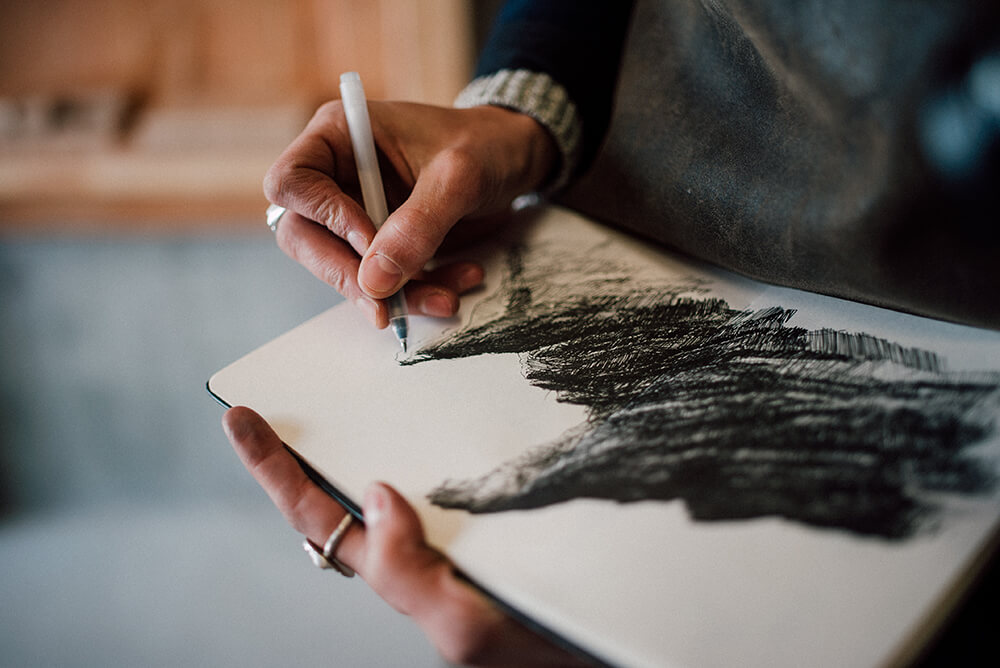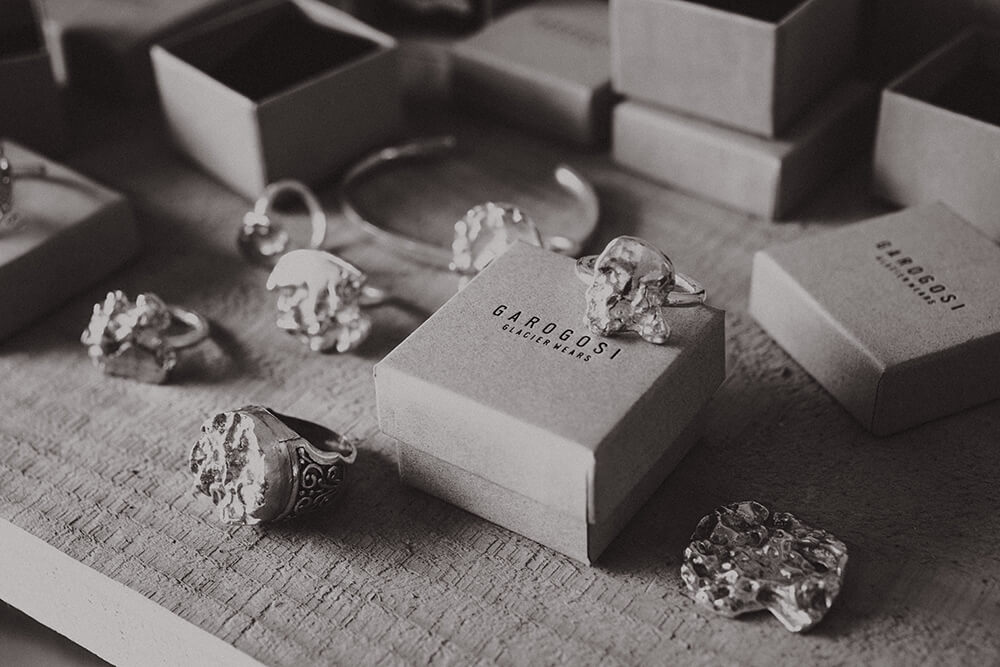 From Welsh Valleys to Alpine Valleys
Sevan grew up in North Wales but now lives and works just outside the popular ski resort of Chamonix with his family.

He originally studied to be a sculptor rather than a jeweller. "I understand the principles of working with metal. I just taught myself as I went along. I had no idea how to make a ring! Friends can't believe I'm making jewellery", Sevan laughs.

After his MA (Master of Arts) show, Sevan was offered an exhibition at a gallery in Holland and was given a month to put together a collection.
For some reason glaciers came to mind…They're a huge, majestic force that etches their way through the landscape"

Sevan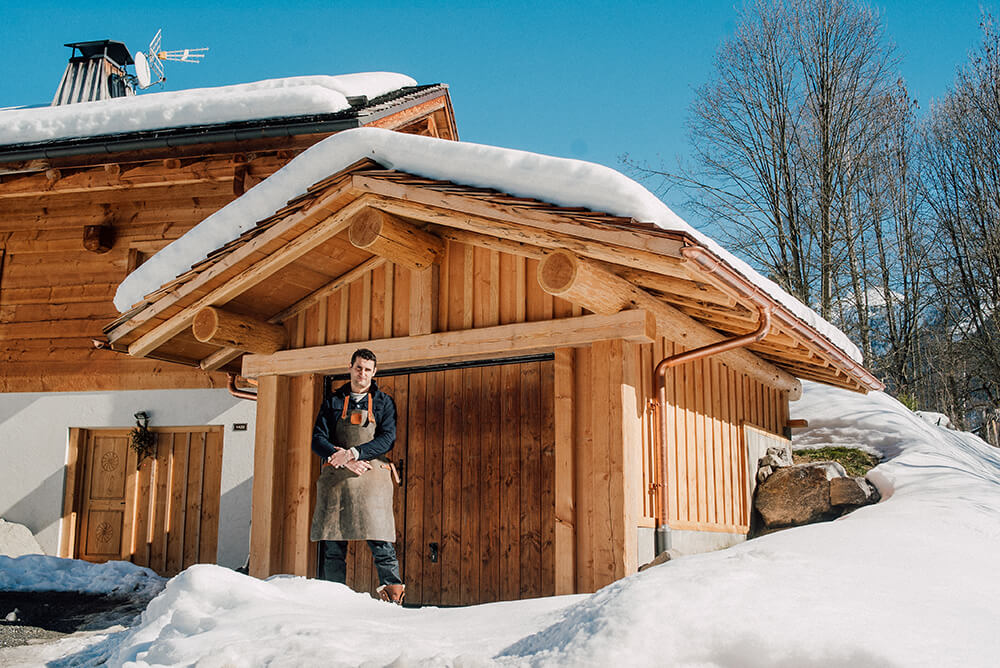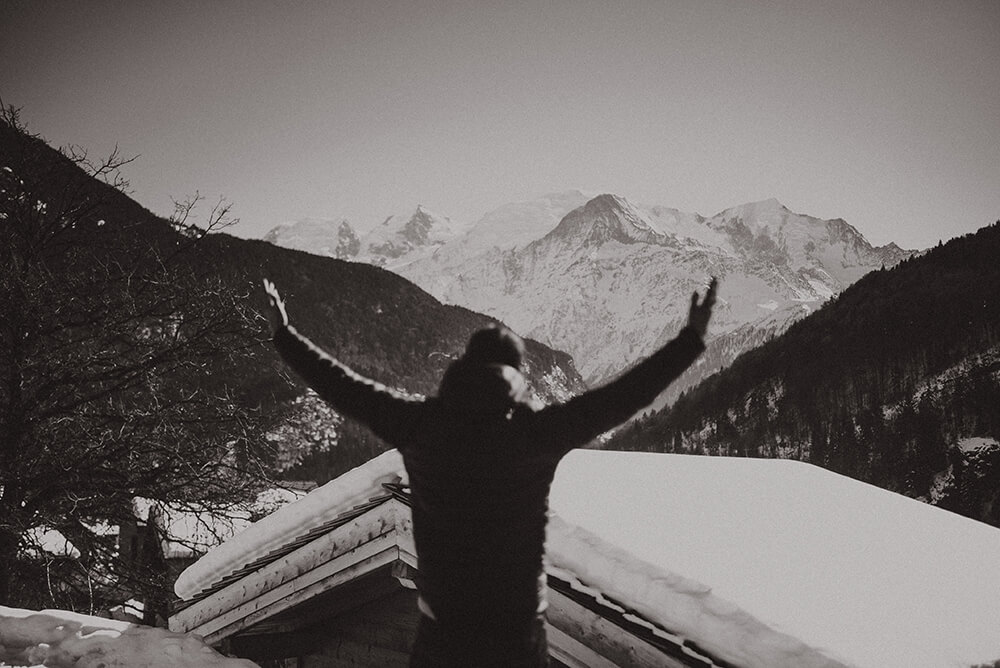 For his first creations, he walked up on to the Mer de Glace – a glacier close to Chamonix – with a friend to take moulds from the ice, "preserving and capturing a moment in time fixed to this glacier".

After one of the initial sculptures fell off the wall and smashed, Sevan picked up a broken piece and thought "wouldn't that make a beautiful piece of wearable sculpture?"
Why do the sculptures have to be on the wall in a gallery space? In a white room where only a handful of people will see them? That's how it all started"

Sevan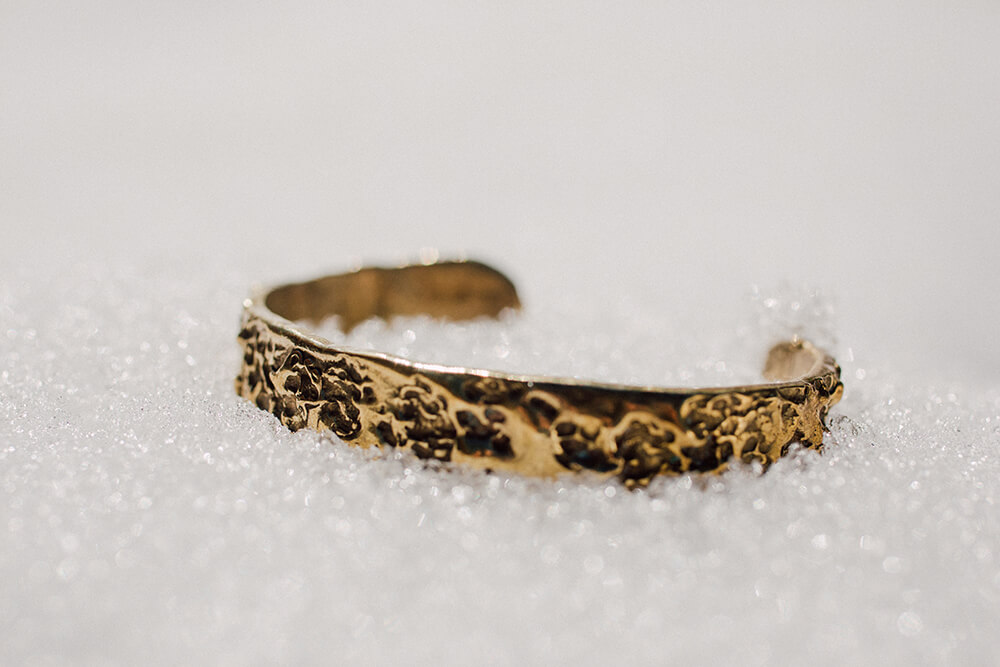 Wedding Jewellery That Captures the Essence of The Alps
Sevan began receiving requests from couples who had seen his glacier-inspired creations and wanted a custom design for their wedding day.

The couples wanted to join him on the glacier, helping to choose the exact location and celebrating the moment with a glass of champagne.

The result is a piece of jewellery which is completely unique and preserves the essence of the glacier.

Sevan also highlights how the rings have a direct relationship with the landscape. "You've always got something to ground you", he explains. Even after you've returned home from the wedding, you can remember the experience you had out on the glacier, surrounded by majestic immovable nature and carry it with you always.

As well as wedding rings, he also creates cuffs for groomsmen and necklaces for the bridesmaids from the same section of glacier as the wedding bands.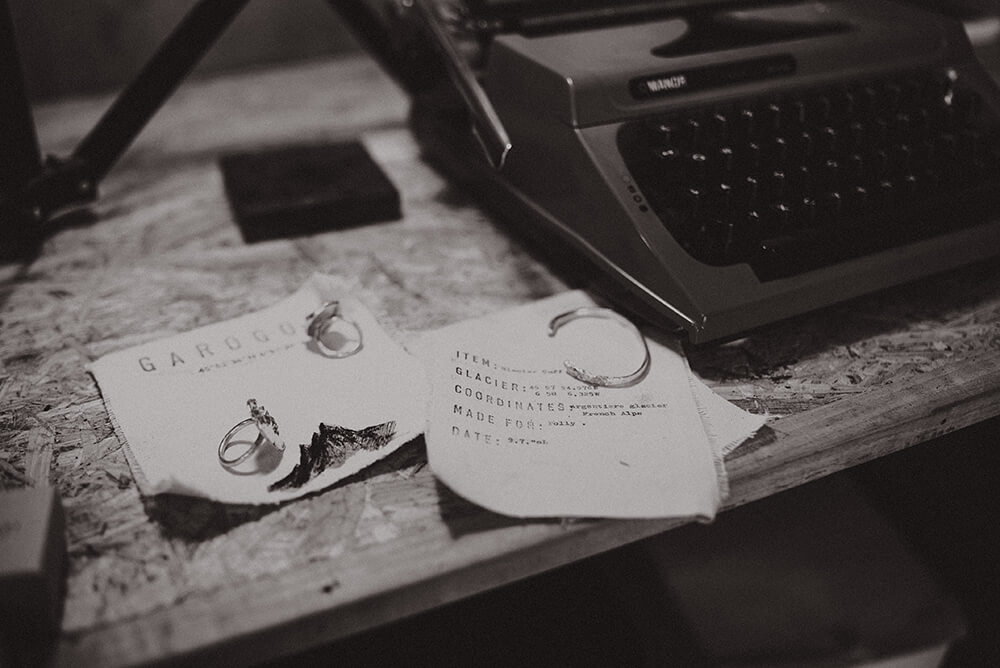 Unique Creations That Respect Nature
Sevan has taken casts from glaciers across Italy, Wales, Iceland and Switzerland on request from clients. He's even sent couples away with a mould so they can make a cast themselves while on holiday or travelling.

Each finished item comes with the GPS coordinates, which you can enter in to Google Maps to see where exactly the mould was made. As the glacier is constantly changing.
what you'll be left with is a print of something in the past which can never be seen again or touched by anybody"

Sevan
Being environmentally-friendly is also important to the Garagosi experience, as the jewellery tells a story of being one with nature and respecting the environment.

Each design is made in a low-impact way and with no damage caused to the Glacier, then packaged in biodegradable materials.

If you're looking for a unique creation for your wedding day we highly recommend exploring the Garagosi website.
It was really inspiring meeting Sevan and seeing how these incredible items of jewellery are made. Watch the video to see the process in action, from making moulds of glaciers to the finished designs
FEATURED SUPPLIERS