5 Tips for Your Wedding Hairstyle: Stay On-Time and Stress-Free
Hiring the right professional hair stylist for your wedding day, will allow you to complete your bridal look by creating the hairstyle of your dreams. On top of that, it will help you to simply enjoy the whole getting ready ritual with your bridesmaids, take the stress away, so you can feel relaxed and confident through the rest of your special day.

Today I'm going to have my haircut done by Kerry from Mountain Hair, a professional hair stylist, who did the hair for me and my bridesmaids on my and Reuben's wedding day, three years ago here in Morzine, French Alps.

Kerry's going to share her TOP five Wedding Hair tips that will help you to: make the whole process as efficient and enjoyable as possible, so you can keep your energy levels and relax into your special day.
Tip 1 – Plan & Trial Your Wedding Hairstyle in Advance
Planning is extremely important. The bride needs to be comfortable with the hair style that she's chosen, so it's very important that she has it trialed. There's lots of styles available online, but they wouldn't suit everybody. Often women will go through life and they might have an image of what they want on the day, but actually it might not work. That might change through the dress that they've chosen, the detail, the back of the dress: whether it's backless and it comes down quite low, they might want to fill that in with a bit of hair. Whether she's had her hair up before, or she wants it half-up half-down.

Weddings in the mountains influence those softer styles, it's a more relaxed environment, more natural looks, for instance.

It's important for the bride to communicate with the professional and with her bridesmaids to ensure that she will not look too similar to her bridesmaids. I think it's important for the bride to stand out during the day, it is her special day after all.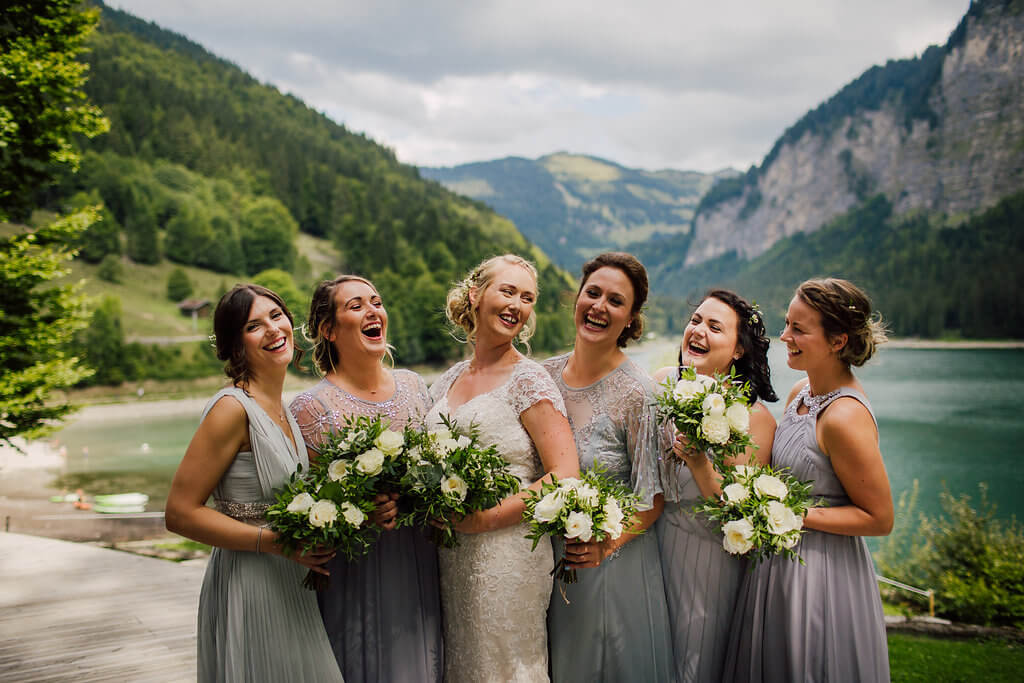 Tip 2 – Communicate with Your Hairstylist
Communication is extremely important! The bride and I have never met before, I've never seen her hair and therefore the communication between us can go on for quite a long time. So that we can discuss what sort of styles will work with the dress, what sort of schedule we can run on the day. I need to know how many heads I'll be working on during the day, what sort of theme they're going to go with. I need to contact the makeup artist to see if the makeup will be done first, before the hair and therefore we can work out a schedule between us.

With all the communication that we've had beforehand, coming to meet her on the day (if I haven't met her for a trial) it's funny how we come together and it feels like I already know her.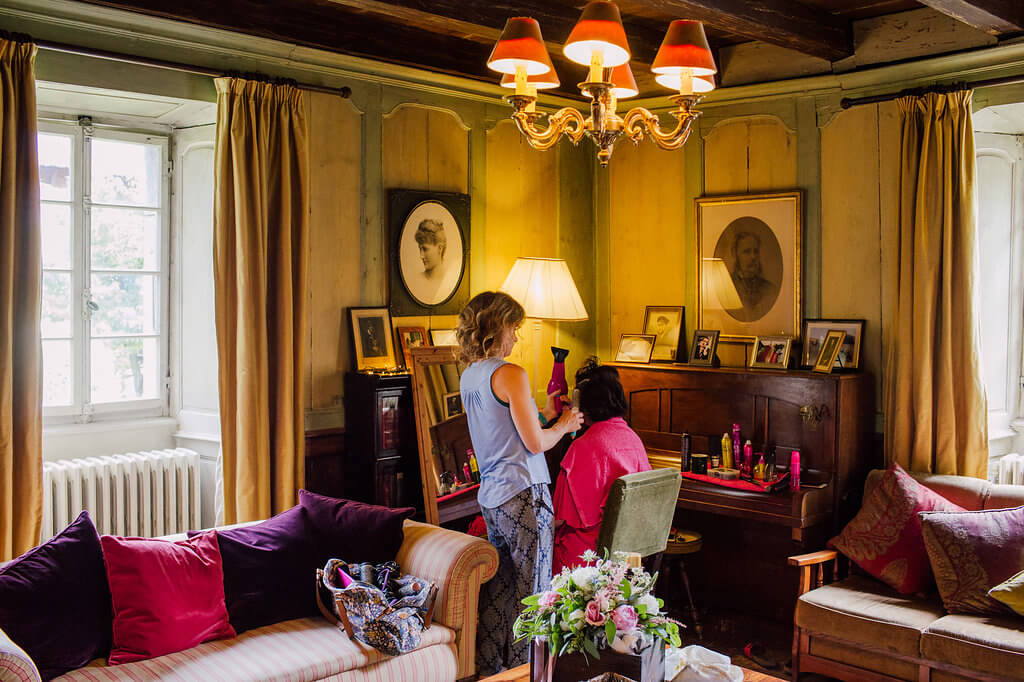 Tip 3 – Schedule the Morning of Your Wedding Day
Unless you've been part of a wedding before – you won't realize how long hair can actually take. We need to start early enough, I usually schedule in a little bit of extra time for each person. It takes time to put a schedule together, to fit everybody in. Whether mum is having her hair done as well mother-in-law is having her hair done or maybe Nan's coming to visit as well. There's always somebody else that would like their hair to be done! That might be a little extra flower girl.

It's very common that the bride would go last when they're having the hair done on the day. Often when there's so many components coming together on that one morning so it may have taken months, or maybe even a couple of years to organize this wedding, therefore if everybody knows what's happening, who's having their hair done at what time, then everybody can relax and enjoy themselves!
Tip 4 – Bridesmaids Duties on the Wedding Morning
The girls need to be organized. They need to know where everything is, so that there's not any last-minute running around or rummaging for things and causing the bride to stress.

I've been there plenty of times before where the bridesmaids might be running from room to room, trying to find something that they may misplace and the bride is on her own. When her hair's being done – it's time to get into the dress so that's when the nerves start to build. Part of my job will be to talk and ask questions but then at the very last moment when I start to put the hair up, that's where my full concentration goes and it becomes quiet and then I can feel her nerves building. That's when I need those girls there with music bubbles and nibbles! This maintains a nice relaxed situation.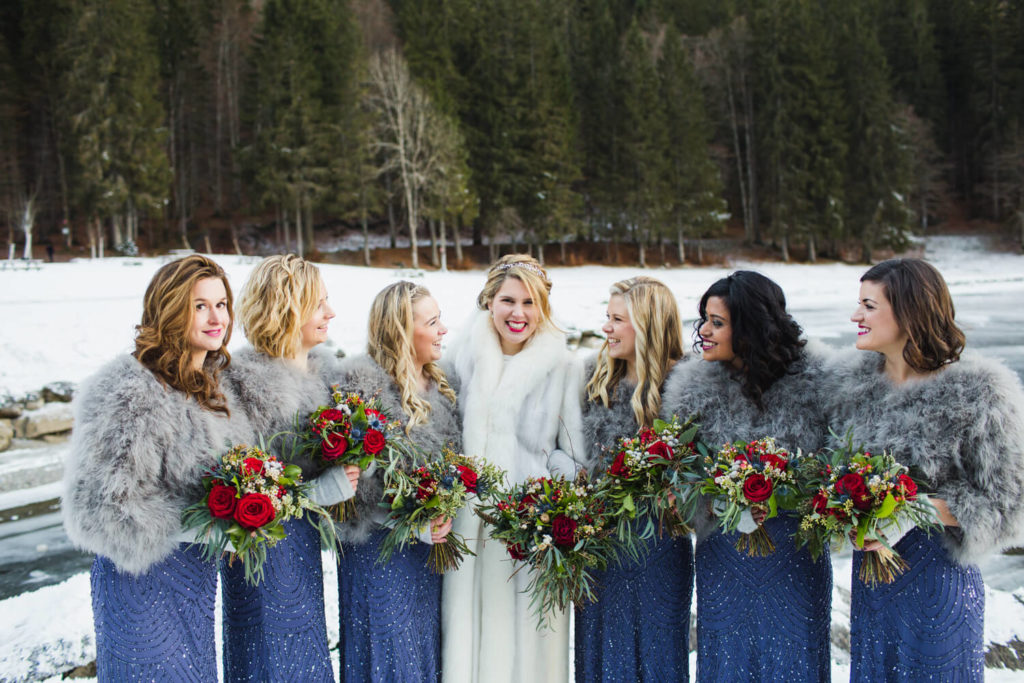 Tip 5 – Relax and Let the Masters Do the Work
It's important to have the professional with you during the day, so that you feel safe in her hands. I have worked on many many weddings before, so I'm comfortable in that environment and I can quickly step in to tell somebody to possibly get something. Quite often I've ended up doing up the bride's dress (when it's time to put her dress on) because the bridesmaids or the mother, or the mother in law, might not have practice to do that so. I'm always around for popping the veil into the hair or adjusting the last minute clips or an extra bit of spray at the end. It might be a little bit windy or rainy and I can just fix everybody at the last minute.

When you've put so much planning and effort into your special day – I think it's an absolute treat to have somebody give you that professional makeover, to feel like you're being looked after and cared for.

Everything you've planned for is in this moment! You're surrounded by the people that you love, with beautiful mountains out there, your hair looks amazing, you've gots to relax and enjoy it, then you're going to have the best day of your life!
FEATURED SUPPLIERS