9 Essential Questions to Ask Your Wedding Music Band
It's not always top of the list of "Wedding Day Essentials", but choosing a wedding band that's the right fit for your big day can make the difference between a good event and a great event.

Music can play a crucial role in shaping the mood of any event. If you've ever been to a wedding where the music is so terrible that everyone stands around awkwardly, too embarrassed to dance, then you'll know what we mean.

It's important that the style of music fits your personality and the theme of your wedding, but you also need a great band to deliver the music in style.

The right wedding band will know exactly what to play to get your guests in the mood, whether it's making guests feel relaxed after dinner, or party songs to get people on the dancefloor.

We recently met up with Anthony and Danny from 'Squid Lips', who regularly perform at weddings and events here in the French Alps.

We've worked with them on several of the weddings we've photographed, and we're always impressed by how they get everyone dancing and in a great mood.

With their help, we're going to reveal the essential questions to ask a wedding band before they play your big day.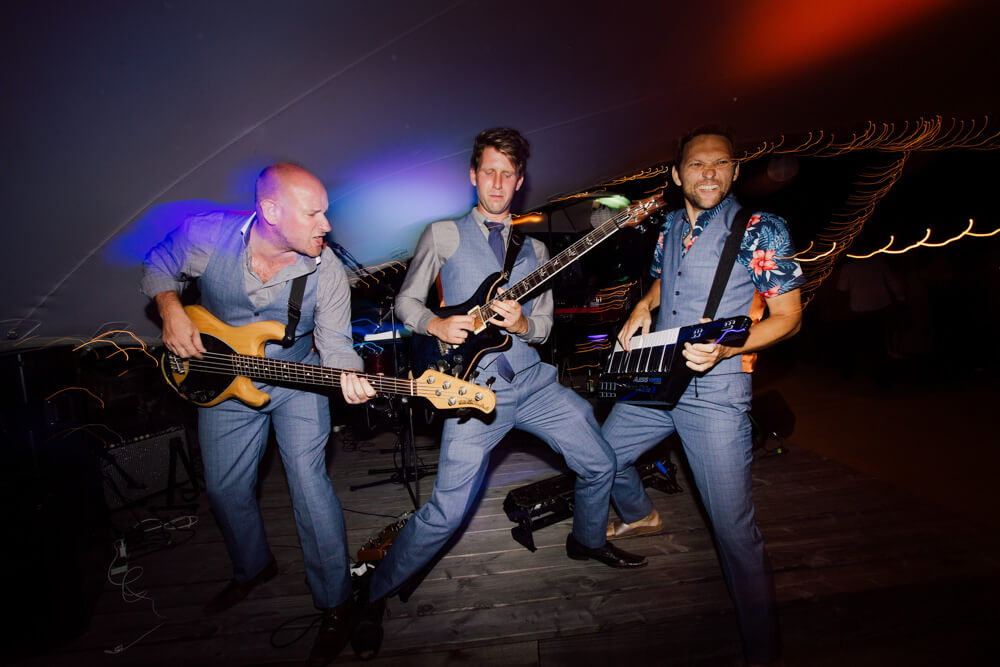 Question 1. How would you describe your style?
Asking a wedding band to describe themselves can be very revealing.

As Anthony explains, what you're really trying to find out here is:
What music are you going to play? Is it going to suit the atmosphere, is it going to suit the guests, is it going to suit the location?"

Anthony
Think about not only your favourite artists and style of music, but what your family and friends might like. Can this band perform that kind of music?

Some wedding bands will stick to their specialist style of music, but many bands will offer to play a variety:
We've done different styles of music like rock in a jazz style, or rock in a 20s style, it keeps the theme going throughout the day but you still get the songs you know and love"

Danny
The important thing is to make sure the band can accommodate your preferred music genres.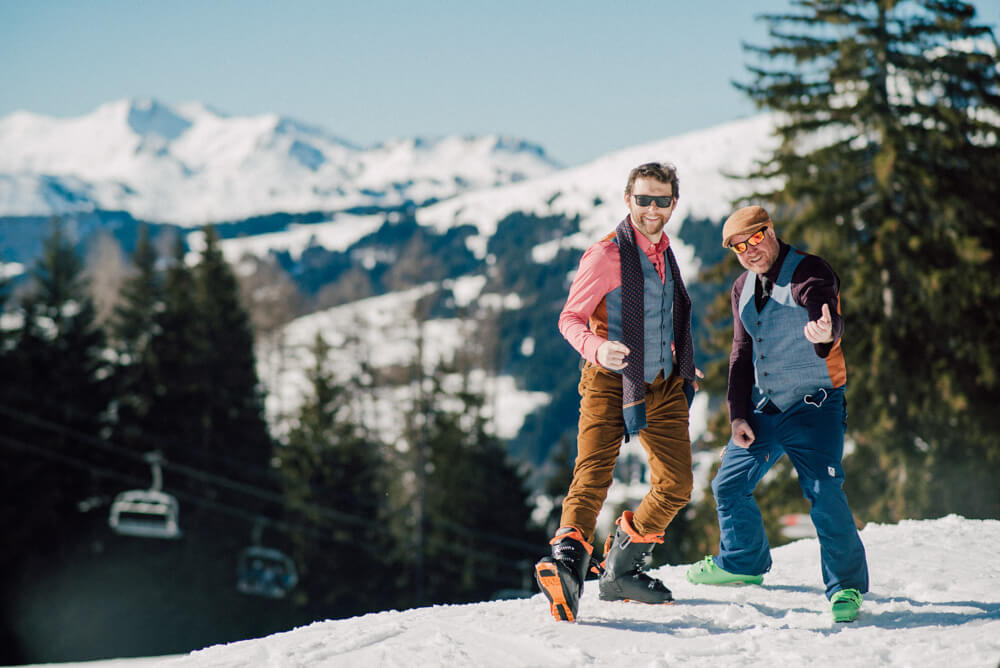 Question 2. Do you use setlists or read the crowd?
This one's all about trust. Will the band play what you ask them to, or just play their normal set?

There's only one way to find out: talk to them!

Ask to see their setlist, choose your favourites, and also send them a list of your favourites (but not too many). Ultimately, you need to trust them and leave it up to them to read the crowd and play the right songs.

In our experience, all weddings are different: some will start out more relaxed, whereas at others the guests want to get up and dance straight away.

It's important that your wedding band can read the room and adjust their set accordingly.

A good band will keep the energy levels up, get all the guests involved and make sure everyone is having a good time – but also play your favourite songs.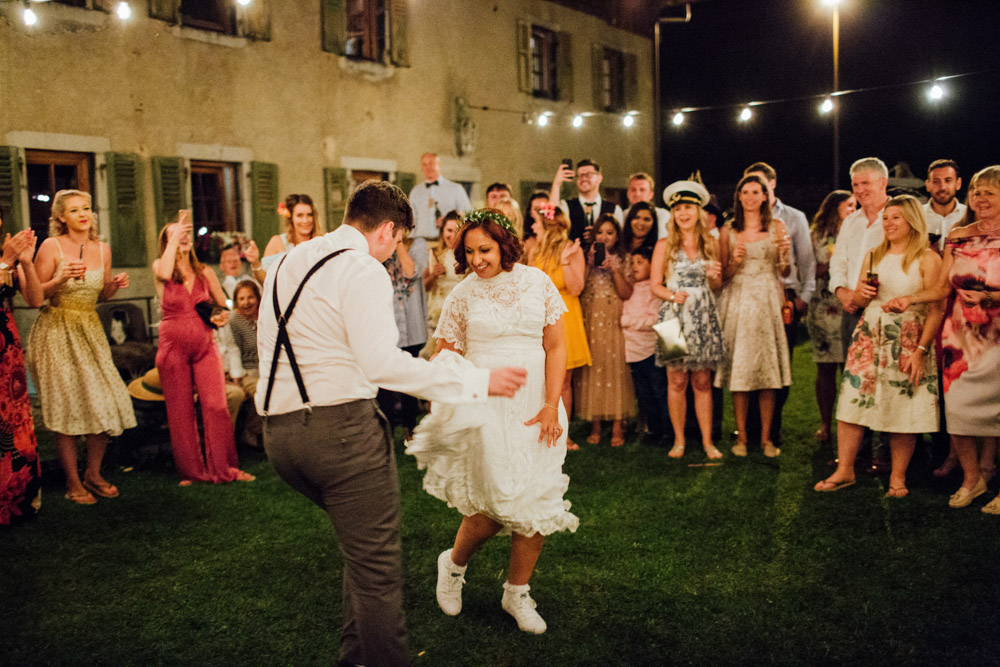 Question 3. Will the band learn special song requests?
Most professional musicians will take song requests – if provided in advance – to try and learn before the wedding day.
They should be more than willing to do that research and make it happen for you, that's what musicians are there for"

Anthony
At one wedding, Squid Lips were asked to play techno music by a couple who had met at a rave. They played their own version of a popular track, using their instruments:
It absolutely made their day. It was more memorable because it was a different version that was specifically tailored for them"

Danny
Injecting the band's personality in to a favourite song can create something that's more unique and special than simply playing the original – and it's more meaningful because of the time they've invested in learning it.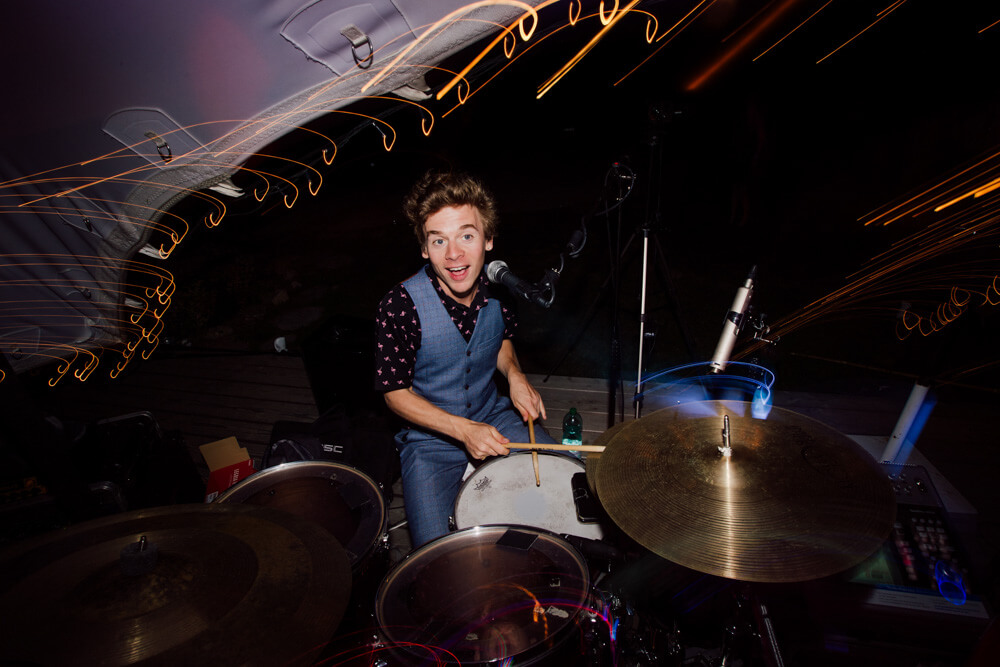 Question 4. How do you motivate a shy crowd to dance?
A packed dancefloor is a sure sign of a successful wedding, so couples are often anxious about guests not dancing or having a good time.

Since your guests are there to celebrate the day with you, it's down to you and your partner to take the lead:
The best way to get all your shy relatives and friends to up on the dancefloor is for you, the bride and groom, to get up there yourselves"

Anthony
Danny adds: "If we can get you all singing along as a group, then I think individually you'll all feel more comfortable and get those feet tapping."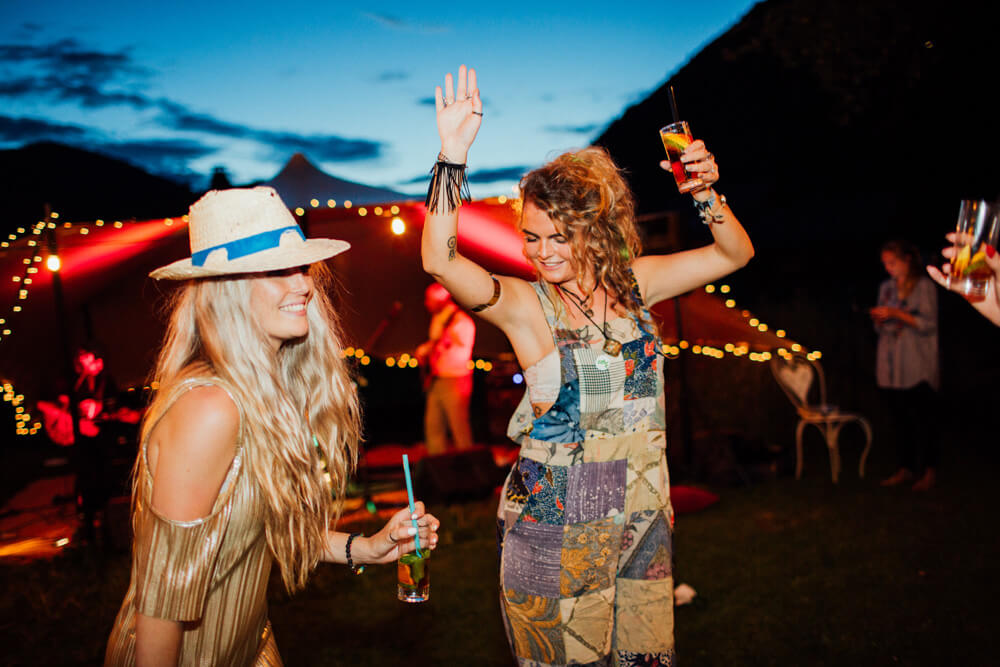 Question 5. How will the band be dressed?
When you're planning your wedding, you want all the elements to look coherent and to fit your theme – and this should include the band!

If you can't judge their style from their website or social media, talk to the band to find out what they plan to wear on the day.

In many cases, this will depend on the wishes of bride and groom.

During our conversation, Danny and Anthony are kitted out in waistcoats and ski boots, which is a look they would definitely rock at a wedding if the couple requested it.

They'll happily wear whatever the couple asks them to, whether it's a hula theme or toga party. By getting involved in the theme of the day, they can help add to the atmosphere.
Question 6. How long will it take you to set up?
Ideally, the band you choose will work with your other suppliers to handle any technical aspects and logistics, so you don't have to. This includes working out an itinerary for setting up that works for everyone.
We can liaise with all your suppliers rather than you having to mediate with everybody. We like to get involved in all of that and take it out of your hands"

Danny
If time and the venue allows, the band will set up their instruments and sound system before the guests arrive. Unfortunately this isn't always possible, so a speedier setup can be done if needed.

Whatever the case, your band should make sure the setup is as stress-free and unobtrusive for you as possible.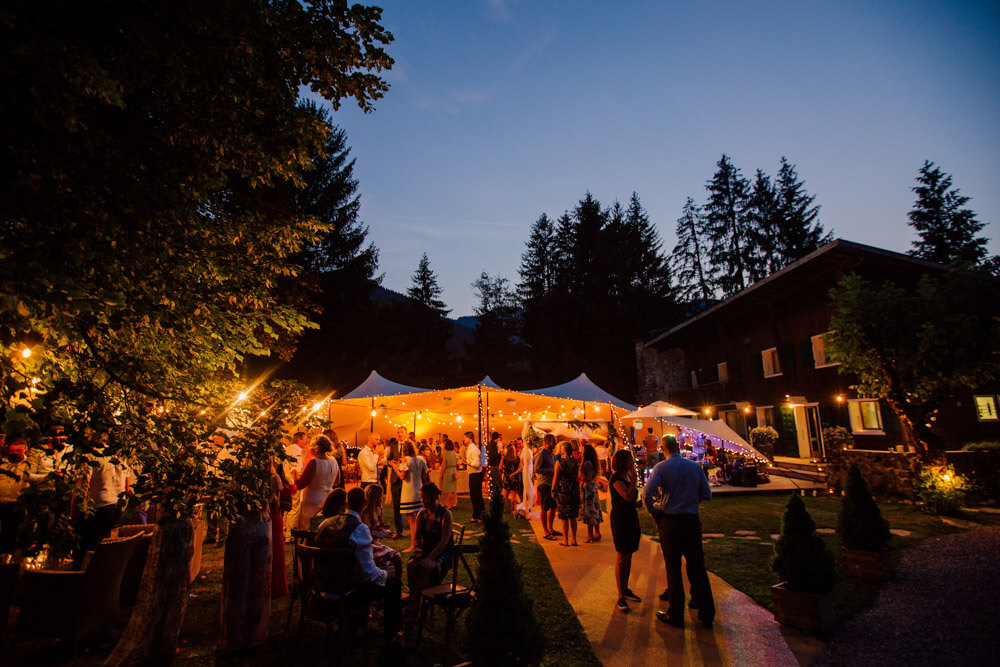 Question 7. What music will be provided during the breaks?
Your wedding band won't be playing non-stop from start to finish, so it's worth considering what will happen before and after their set, as well as during any breaks.

Ask the band what music they plan to provide during these breaks.

A good wedding band will make sure that the music starts the minute their set ends. Everything should run seamlessly so that your guests aren't aware of what's happening in the background.

The music they play also needs to be appropriate for the mood. If people are already up and dancing, the music should keep them dancing!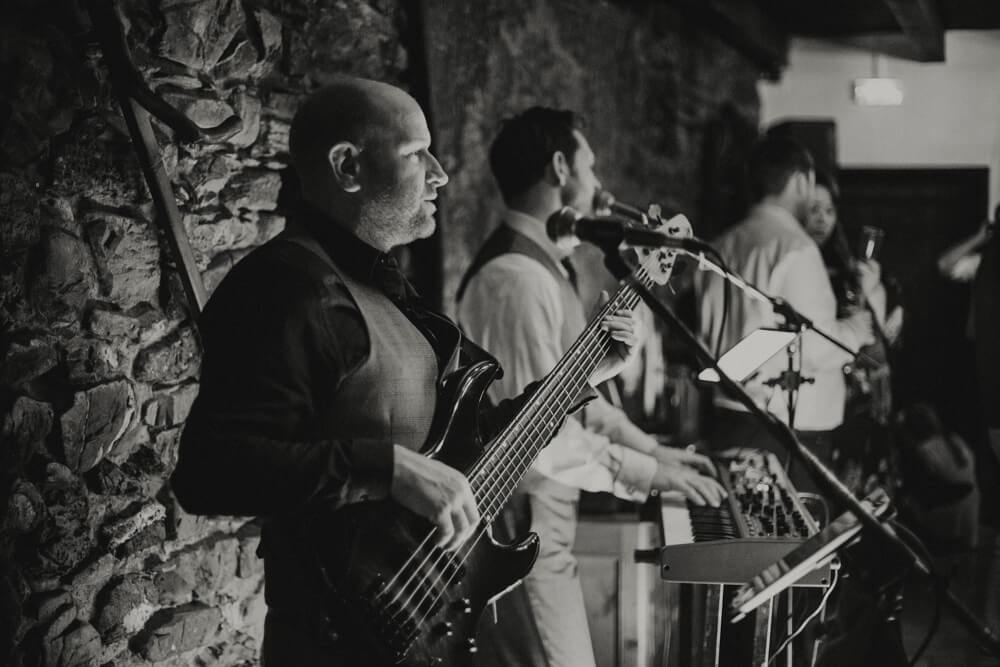 Question 8. How long can the band play for?
It's worth thinking about how best to make use of your musicians during the event. Do you want them to play during dinner and drinks, or just for the ceremony?

The guys can put together a package that fits your requests, as Anthony explains:
The most important thing is you have an idea of what you want, then we can make it happen"

Anthony
"Talk to us about your ideas, your wishes, your dreams…anything can be accommodated", Danny adds.

"We make dreams come true!" they both laugh.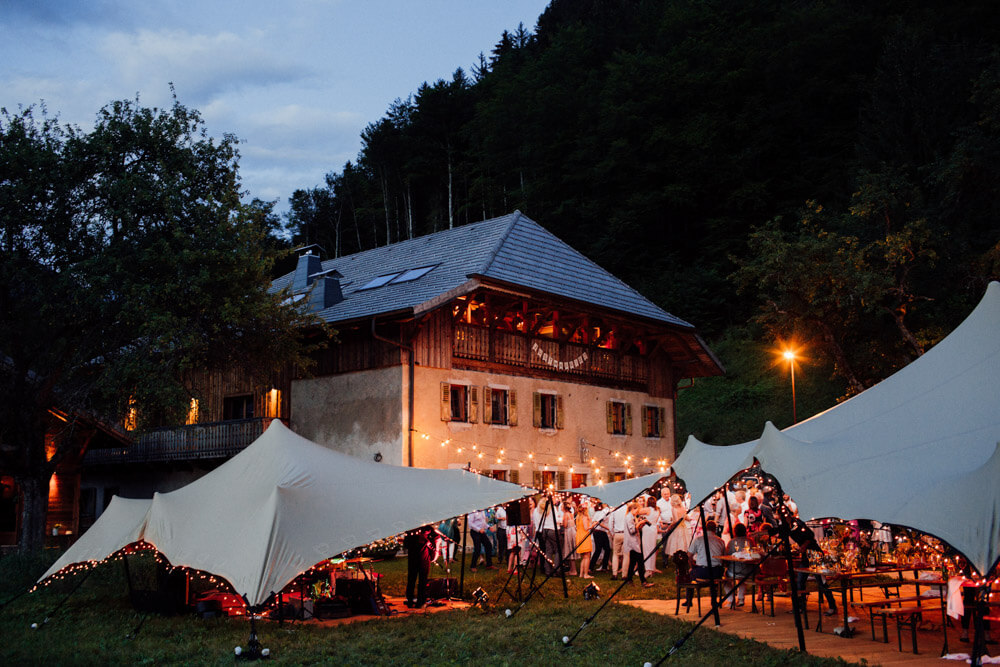 Question 9. Why should you consider a band for a wedding?
This isn't strictly a question to ask your band, but we wanted to ask Anthony and Danny anyway.
You should book live music for your wedding because of the energy, the charisma, and the personal touch that comes from having real musicians performing just for you, on your special day"

Anthony
The guys recount a story of playing at a wedding one winter in the French Alps, where they played in a church which had no power. After the ceremony, they decided to lead a conga line of guests from the church to the venue, down a main road, while passersby cheered them on.

"It created such a great atmosphere for the rest of the day", Anthony laughs.

It's this spontaneous and personal touch that makes having a live band a wedding day essential.
Choosing the Right Wedding Band For Your Big Day
Choosing the right band and music are essential to setting the mood of your wedding day, so don't pick a band without doing your research first.

Once you've found a selection of wedding bands, we recommend asking them these nine questions to find out if they're the right fit for you.

Of course, if you're planning a destination wedding in the Alps, we highly recommend speaking to Squid Lips about how they can take your wedding from good to great.

Watch the video of our interview with Squid Lips and subscribe to our Youtube Channel for more advice on planning your destination wedding in the Alps.
FEATURED SUPPLIERS