Beautiful & Unique Engagement and Wedding Rings: BenGems, Gemologist in Geneva
There are many things which make up a wedding. Some are the magical, indulgent and often fleeting moments which culminate in the ceremony of your dreams. Others are longer lasting representations of the day, such as physical symbols of eternal love or the capturing of those moments of magic.
Like the photography we pride ourselves in at Eight Bells, the engagement and wedding rings chosen and worn by the bride and groom are another example of 'forever' in a marriage. This means that when it comes to picking the perfect ring there is a lot to consider. 
Picking the Perfect Engagement & Wedding Ring
Recently, we went to meet Benjamin Mizrahi, the founder of BenGems located in the heart of Geneva. Together we discussed the importance of finding the right people to trust when it comes to the biggest decisions in your wedding.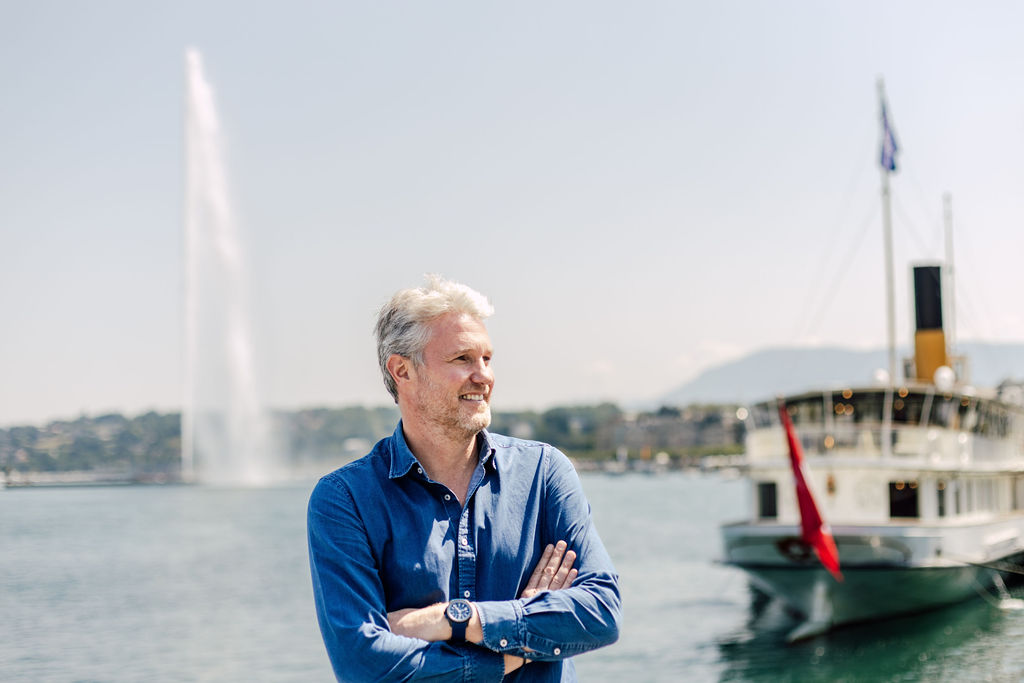 Ben showed us some of the incredible gems in his current collection and explained how his experience as a gemologist has allowed him to help couples design and choose the perfect engagement and wedding rings since 2011.
About Benjamin Mizrahi: What is a Gemologist?
Gemology is a science which deals with the identification, study, cutting and valuing of precious gemstones – both natural and artificial. It is an intricate and scrupulous vocation which requires extensive experience and a fantastic eye for detail. Both of which are qualities Ben has in abundance.
Ben started his career in the jewellery business in Antwerp working as a dealer. This ignited his passion for gemstones and he quickly decided to study as a gemologist in order to further his career. Ben then went on to work for Piagnet and after that DeGrisogono; by the young age of 23 he was responsible for the entire stone department there!
These roles gave Ben a brilliant education in a huge range of gemstones and materials and, whilst he had his fair share of challenges to overcome along the way, his vast experience in the industry allowed him to achieve his dream of opening his own business in Geneva in 2011.
A Specialist in Colour and Clarity
As one would expect, Ben has a genuine passion for the stones he works with and enjoys sharing his knowledge and love for jewellery with all of his clients. Ben has a particular affinity for and specialism in coloured gemstones, and he deeply appreciates gems with the purest colours as well as the highest clarity.
Ben is also intrigued by more unusual cuts of stones and ensures he has a range of gems that will delight any client in the market for a truly unique piece. Not only are the gems of the highest quality, but Ben is also a perfectionist and ensures all of his creations have the "watchmakers" touch.
Essentially, the manufacturing process that Ben conducts at BenGems is meticulous and puts his stones and jewellery a cut above the rest.
BenGems in Geneva: A Bespoke Service for Brides and Grooms
With so much experience, BenGems offers a multitude of services in the gemstone and jewellery industry. Aside from the creation of all types of jewellery, these services also include the buying and selling of gemstones as well valuations, authenticating jewels and assessing cut quality and clarity.
However, when it comes to finding your dream engagement and wedding rings, Ben offers a bespoke service for each one of his customers. Not only does he understand the significance of a wedding ring but also the efforts that go into designing or choosing one. BenGems works with their clients one-to-one throughout the entire process to ensure the best experience possible.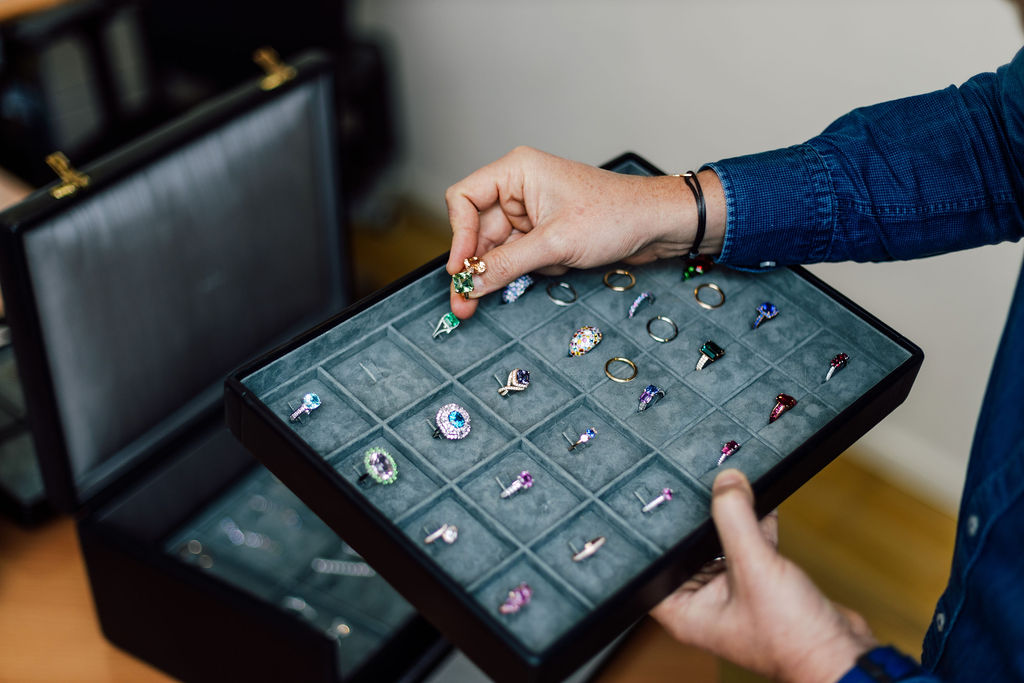 From the consultation, to the design, to picking the gemstones, all the way to the finished product, Ben ensures that each tailor-made piece of jewellery suits each unique individual's desires.
Restoration and Renovation
Ben also deeply appreciates the sentimental value of family heirlooms and items of jewellery that already belong to his clients. He recognises that sometimes the form they are in right now is not yet the perfect ring. Whether it be broken or outdated, BenGems offers a specialist renovation service to turn your preexisting piece into the ring of your dreams.
By transforming a piece of jewellery you will have an even deeper emotional connection to the wedding ring you'll be wearing forever, as well as memories to look upon fondly for years to come.
Find Something Special at BenGems in Geneva
After meeting with Ben, learning about his passionate ethos and seeing the beautiful selection of gemstones on offer at his offices in Geneva, we can't recommend BenGems highly enough to future Brides and Grooms. Whilst there are many options out there in the wedding ring market, BenGems adds a special touch to their services through their extensive experience and exquisite craftsmanship.
FEATURED SUPPLIERS