Should You Skip Your Formal Wedding Group Photos?
You probably have a clear image in your mind of what your wedding photos will look like:
candid, real moments of your guests drinking champagne, dancing, laughing and having a great time.

You don't picture stiff, formal photos of you, your family and friends standing in a line, staring at the camera with forced smiles.

As photographers, these formal photos often don't reflect our artistic approach and sometimes we'd prefer to leave them out altogether. However, we still recommend group formals for every single wedding we shoot.

Today we'll tell you why you need group formal photos at your wedding, and how to make the process as efficient and enjoyable as possible!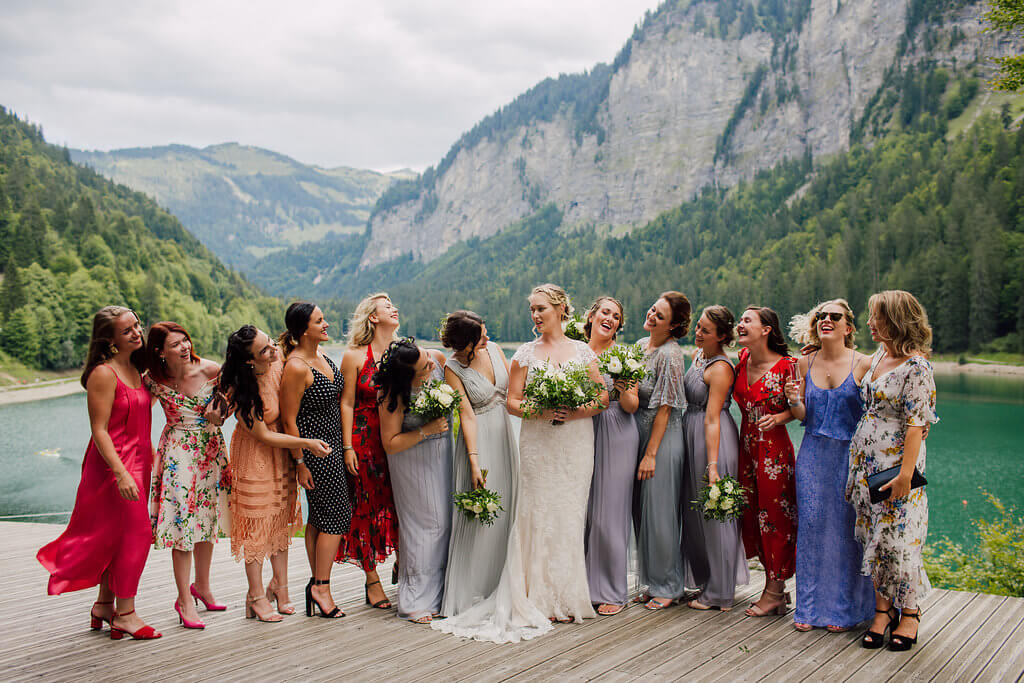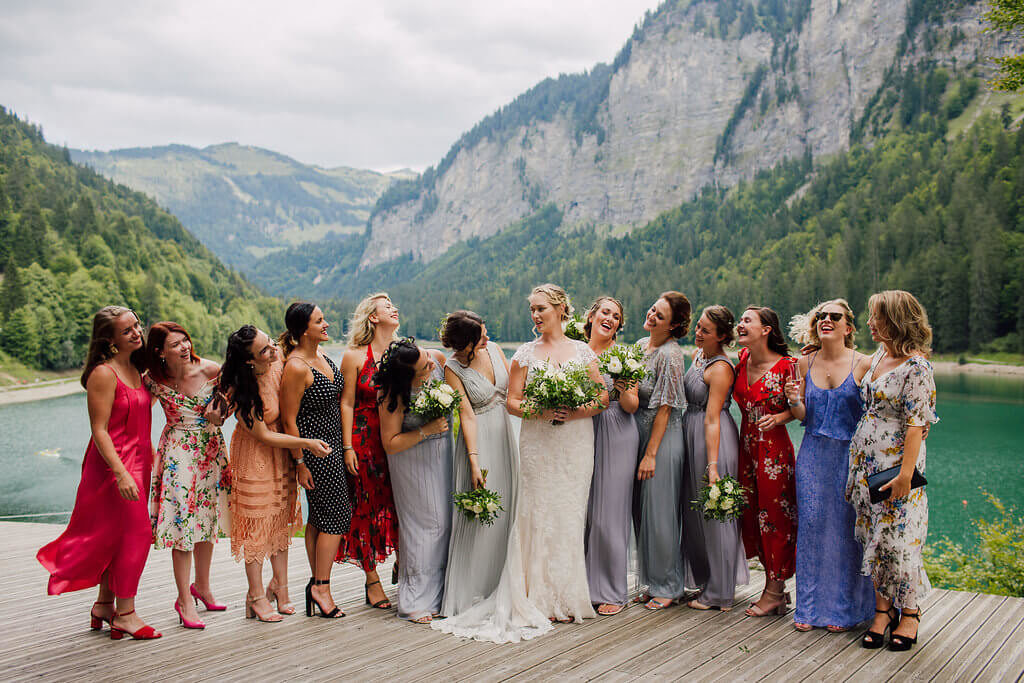 Don't miss a thing
Candid photos of your guests enjoying the celebrations are great, but you could end up missing out on having a photo with someone who's really important to you.

For instance, you might regret not having a single photo of you with all your bridesmaids, or with your grandparents, or even with your mum (who has probably been waiting years for this moment).

Think of group formals as a win-win situation. Once the photo shoot is done, you can relax knowing that we've got all the important shots covered. And, as your wedding photographers, we can rest assured that we've got those shots for you. Then we can move on to the important stuff: capturing the fun, honest moments of your wedding.
Capture all your loved ones together
Another important reason to have a formal group photo is to get all the family together.

In real life, how many opportunities do most of us actually get to photograph all our loved ones in the same place at the same time?

In years to come, these photos will gain more and more sentimental value. Sadly, they might also become a way of remembering loved ones who are no longer with you, but were there on your special day.

Lastly, it's likely that your close family members will want to have their photograph taken with you. Instead of racing around looking for each of your family members in the crowd, we can set aside a specific time specifically for the group photos.

This leads us to our top tips on how to make the group formals efficient, quick and relaxed – and maybe even enjoyable!
Tip 1. Make a list, keep it simple and try to stick to it
Make sure to prepare a list of all the people you want to be in the formals in advance.

We recommend having a list of around 15 photos, sticking to three kinds of group combinations:


You and close family, including parents, siblings and grandparents. You can also include your extended family, if you want to.
The wedding party. This includes bridesmaids, groomsmen and any children in the wedding party.
Any other important guests that you really want a photo with. This could be a relative who now lives abroad, or a good friend who's not part of the wedding party.
Keep in mind that the more groups you have, the more time it will take. Trust us, 30 minutes is the maximum you'll want to spend standing in one spot smiling at a camera!

It's important to stick to the list, because more formal photos means less time for your photographers to capture the real action from your wedding reception.

When it comes to children, it's almost impossible to make them look at the camera and smile, so don't worry too much about forcing them to pose. It's better to have the parents facing the camera and let the kids do whatever they want to. We'll find a way to take a few natural shots of them later in the day.

We recommend starting with a shot of your entire extended family. This means telling everyone in advance when the photos are happening so they don't wander off too far. It's much easier to get people to step out of a group photo than to go searching for the missing cousin who went to grab a drink from the bar.

If you can organise all your wedding guests well, the group formals can be done in no time at all.

Remember your photographer will be there all day, so your guests will have plenty of other opportunities to get photographed. We'll be more than happy to take spontaneous shots of you with anyone not on the list later on during the reception, dinner or party.

Tip 2. Ask a family member from each side to be in charge of the list
It's the first time the wedding photographer will have met your guests, so they'll have no idea who's who. Having a couple of helpers makes our lives much easier!

We recommend asking a family member or friend from either side to approach and 'encourage' people to get ready for their turn.

It's also helpful to have someone who's aware of any family politics so we can avoid potentially awkward situations, such as separated parents and their new partners.
Tip 3. Forget about impressive backdrops
Don't be disappointed if the group formals are shot with a simple background.

You might be lucky enough to have a wedding venue with a stunning backdrop, but normally it's almost impossible to get both the view and the people to look well-balanced in the same composition.

We will scout the venue in advance to find the best spot to make the guests look great. Somewhere outside, with a bit of shade and a soft light to compliment everyone's faces, is ideal. We also make sure it's somewhere that's accessible for elderly guests, and of course we'll have a backup plan in case of bad weather.
Tip 4. Keep the formals simple and natural
Many guests feel awkward and uncomfortable posing for group formals, and ideally you want to avoid the photos looking forced.

There are no rules on how to pose for the camera, but try to keep it natural: relax, smile, and just pretend it's a friend taking a spontaneous photo of you.

If you and your bridesmaids are dying to copy any creative photos you've found on Pinterest, then practice them in advance – not on the day!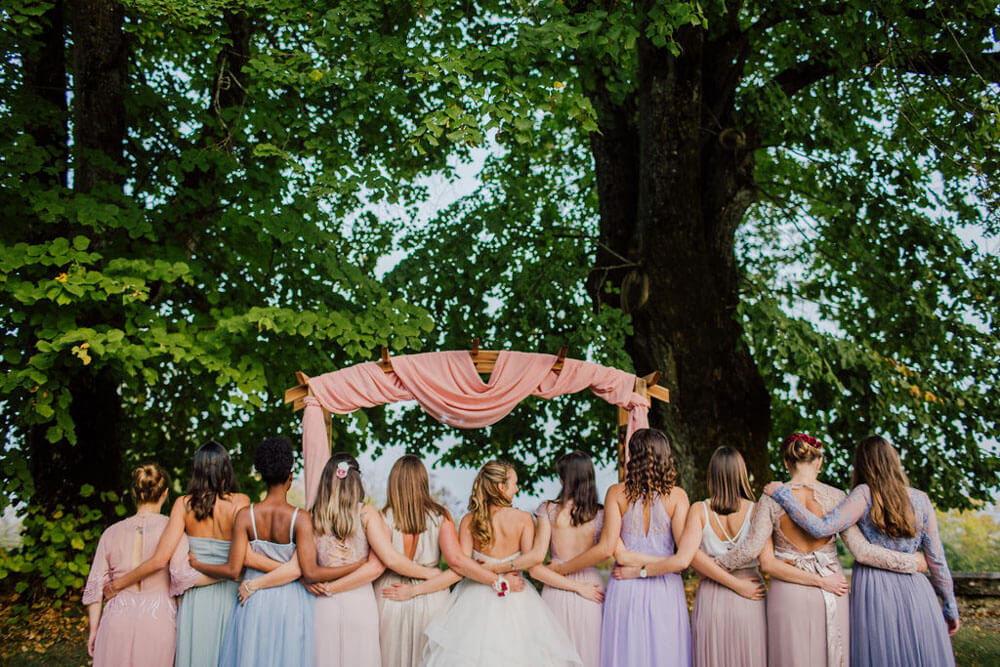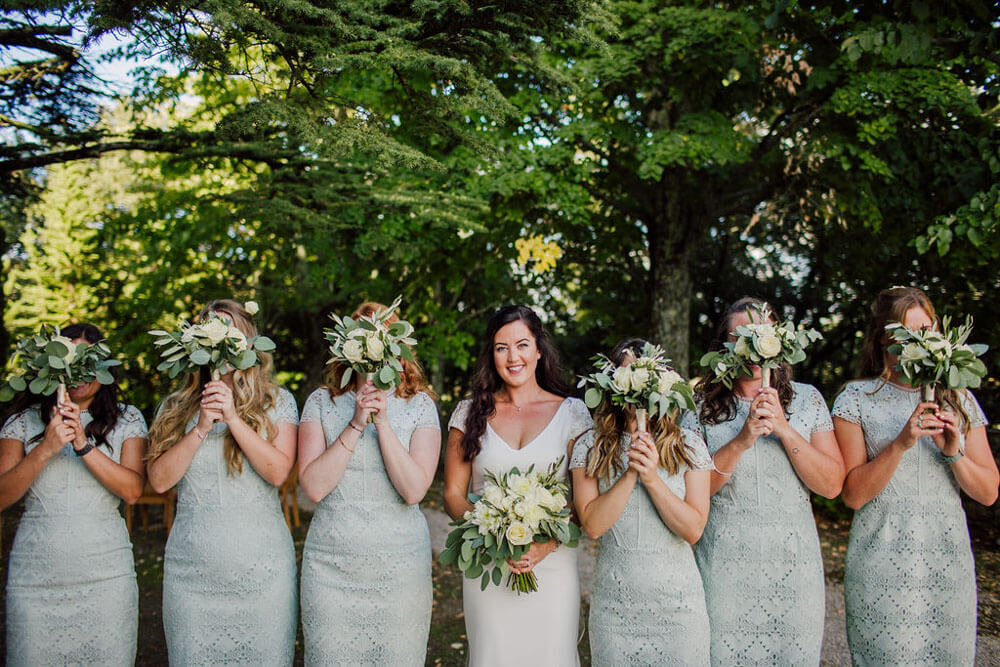 Some couples also want a big group photo of all their wedding guests together. This can be a nightmare to organise but totally worth it, especially when there is a combination of:
– A stunning backdrop
– Balanced lighting conditions
– Plenty of time to fit it into your wedding day schedule

Remember a big group photo is mainly about the whole composition, rather than everyone's faces, which will be very small in the photo.

Make sure that it's possible for the photographer to stand somewhere high up, looking down at the group, or arrange your guests on steps or a slope so the photographer can see everyone's faces.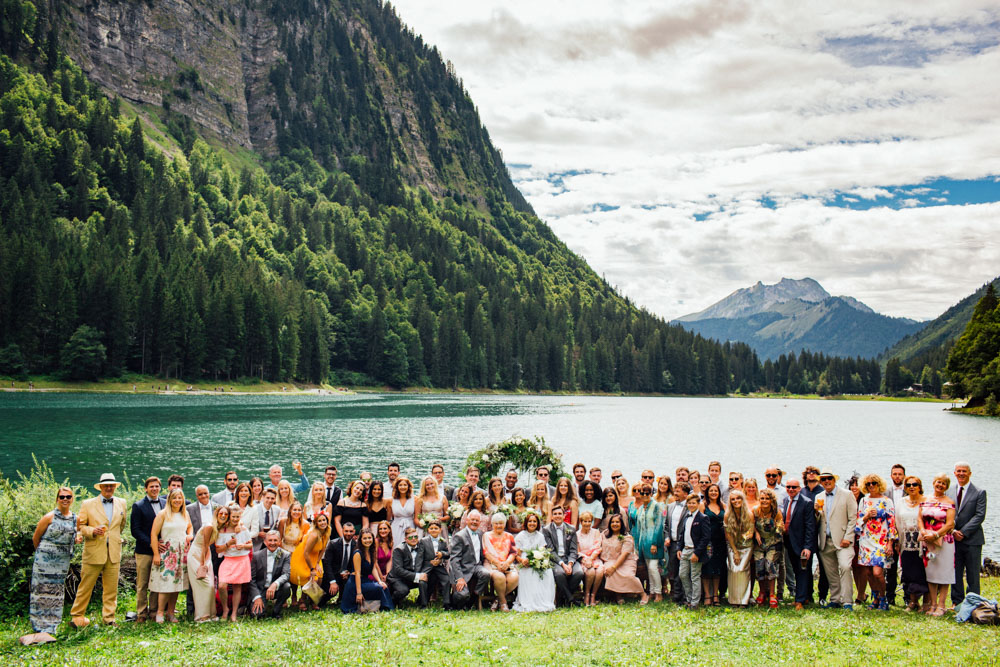 Tip 5. Schedule a time for your group formal photos
If you're working with a wedding planner then you'll probably have a schedule telling you what to do and when, but if not then set aside a specific time for the group formal photos. Make sure you tell everyone in advance when and where you need them to be.

The best time is after the ceremony, during the Reception. Straight after the ceremony your guests will want to come up and congratulate you, so allow 15–20 minutes for that first.

You could even do the formals before the ceremony, if you – the bride and groom – have already had your first look. This way, you don't have to worry about it later on in the day.

Finally, find a photographer you can trust, then let them know in advance about your expectations and what's important to you. And, once you receive your wedding photos, make sure you enjoy the results.

Why not head over to our Youtube Channel for more wedding planning tips and inspiration for your wedding day.
FEATURED SUPPLIERS