Intimate Morzine Wedding At The Ferme Du Lac Vert – Lake Montriond
Weddings are often the perfect example of how unexpected events can lead to the most beautiful and spontaneous moments in life.
After two days of rafting, climbing and barbequing with family and friends in the glorious sunshine, Xian and Craig woke to the sound of raindrops drumming on the window and rumbles of thunder on the morning of their wedding.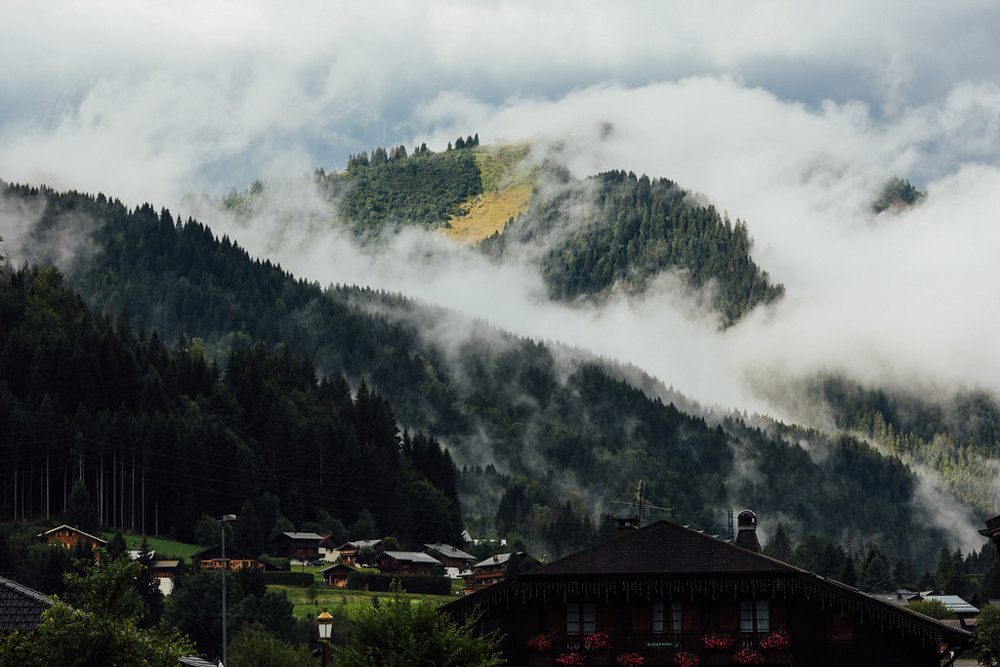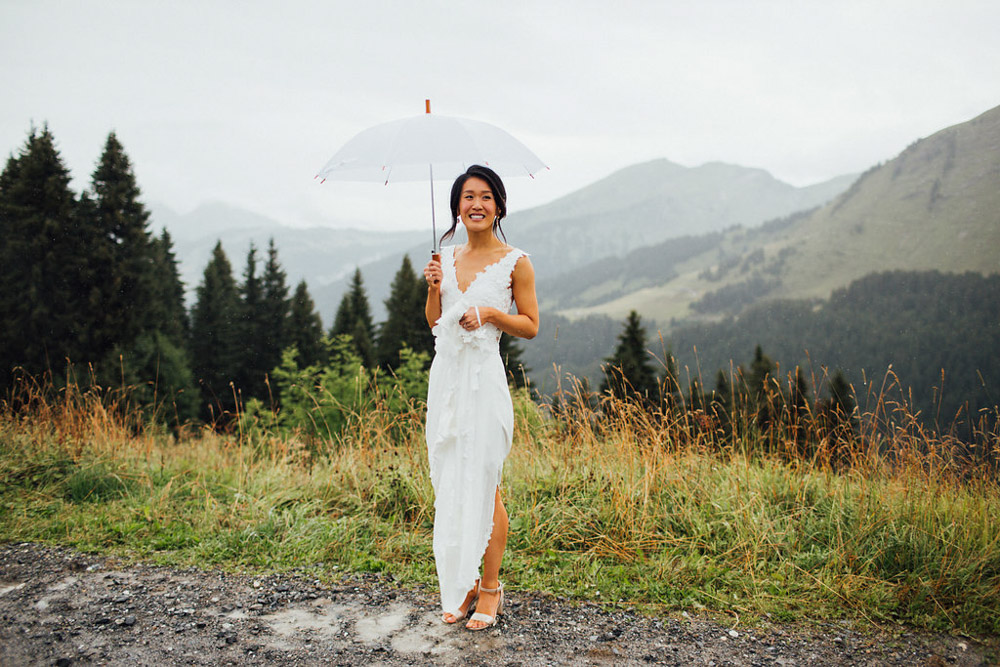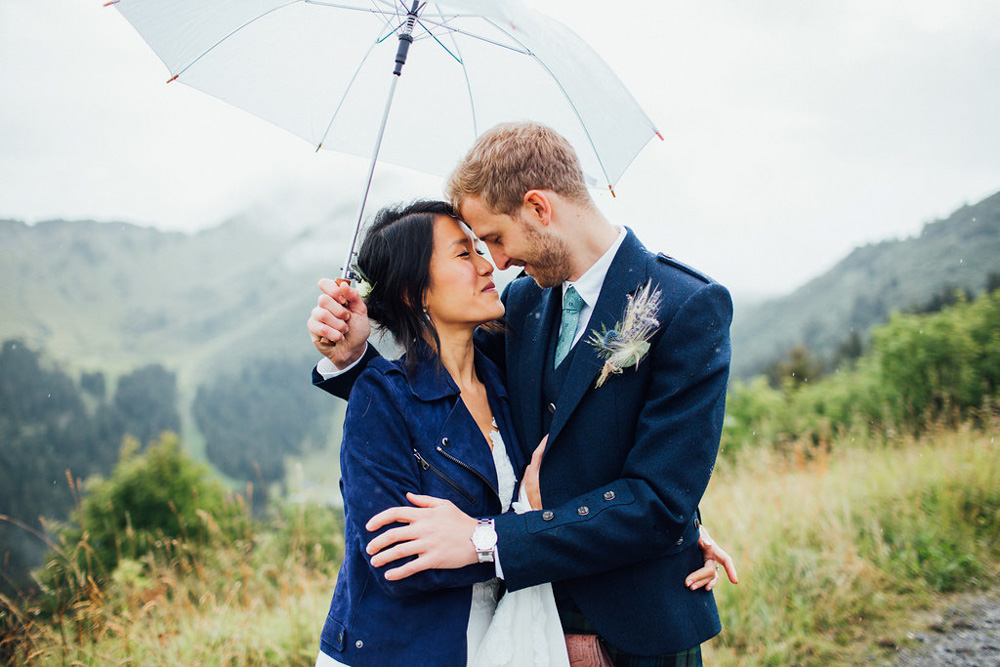 In place of an open-air ceremony by the lake, the couple said their vows in the atrium of the 19th century farmhouse, La Ferme du Lac, which was their chosen venue to host their wedding reception.

The intimate space was the perfect hideout on a stormy day, and was just big enough to contain the warm, big-hearted vibes from friends and family who read, sang, played instruments and gave blessings.
The team effort and re-shuffling of the morning had only served to deepen the connections of this already tightly knitted bunch. With so much love in the room, it's no wonder the ceremony was the bride and groom's favourite part of the day.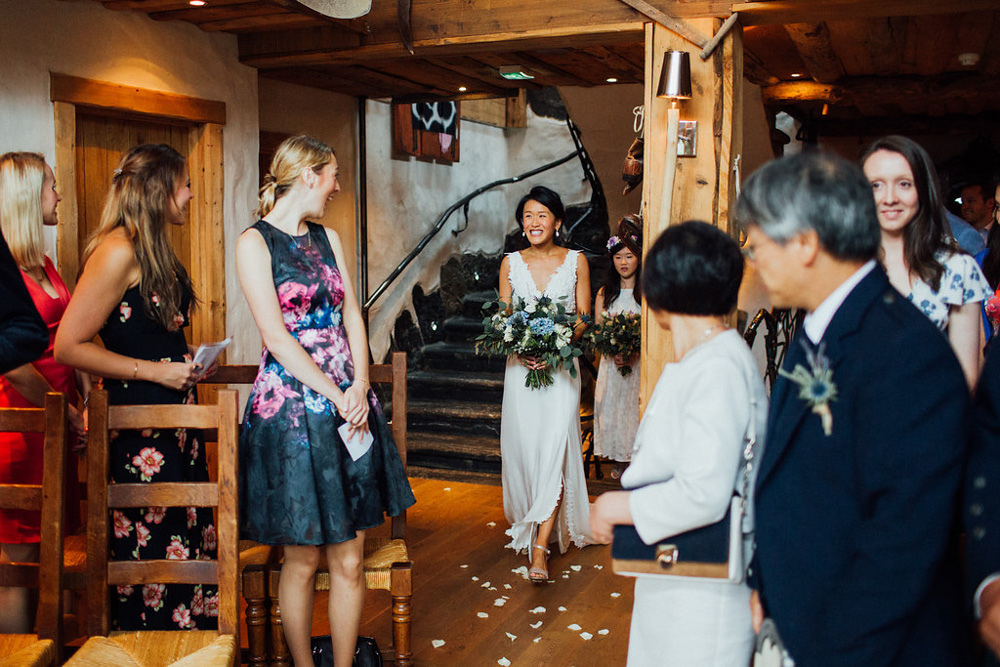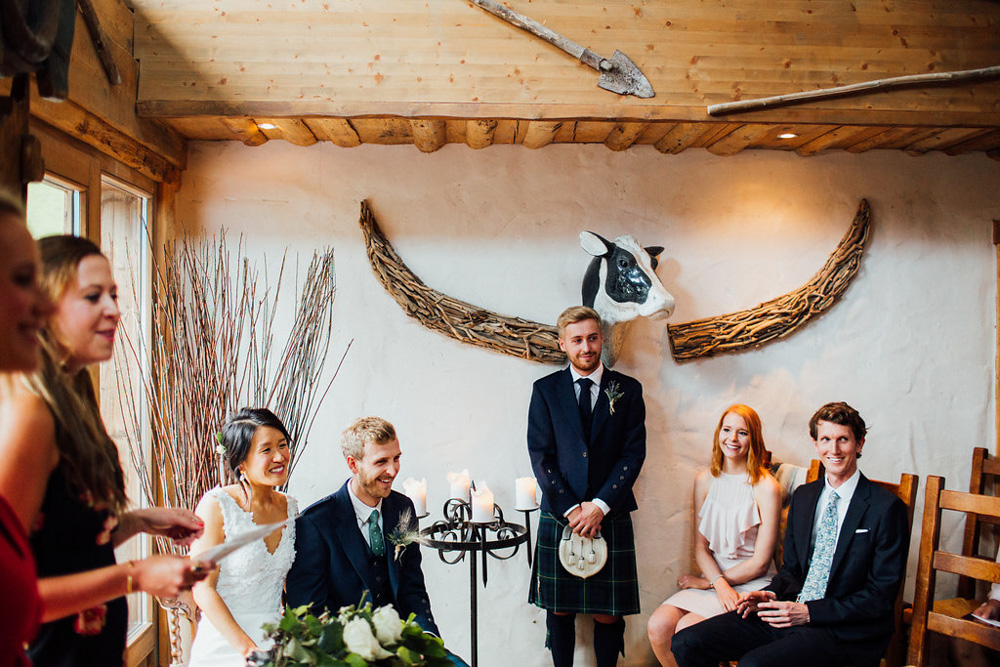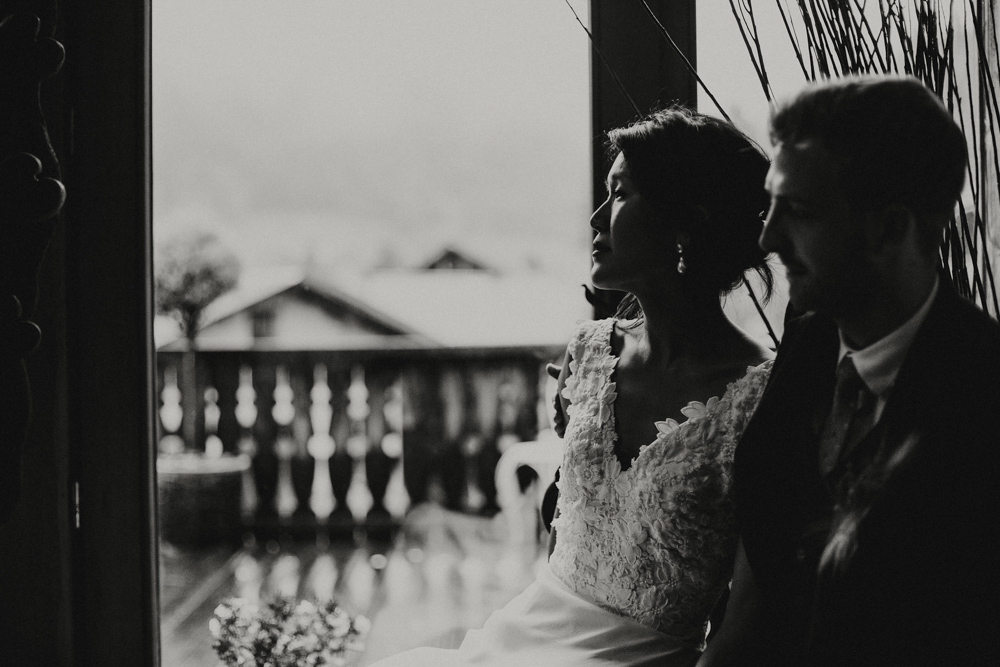 Although the weather patterns were not quite what the couple had in mind, this was by no means an indoor wedding. Working with the changing sky throughout the day, I photographed the couple in various natural settings in cloud, rain and rare moments of sunshine.
The low midst travelling over the mountains and lake created a beautifully rugged and romantic backdrop. The resulting images are striking and totally unique to the Xian and Craig's day.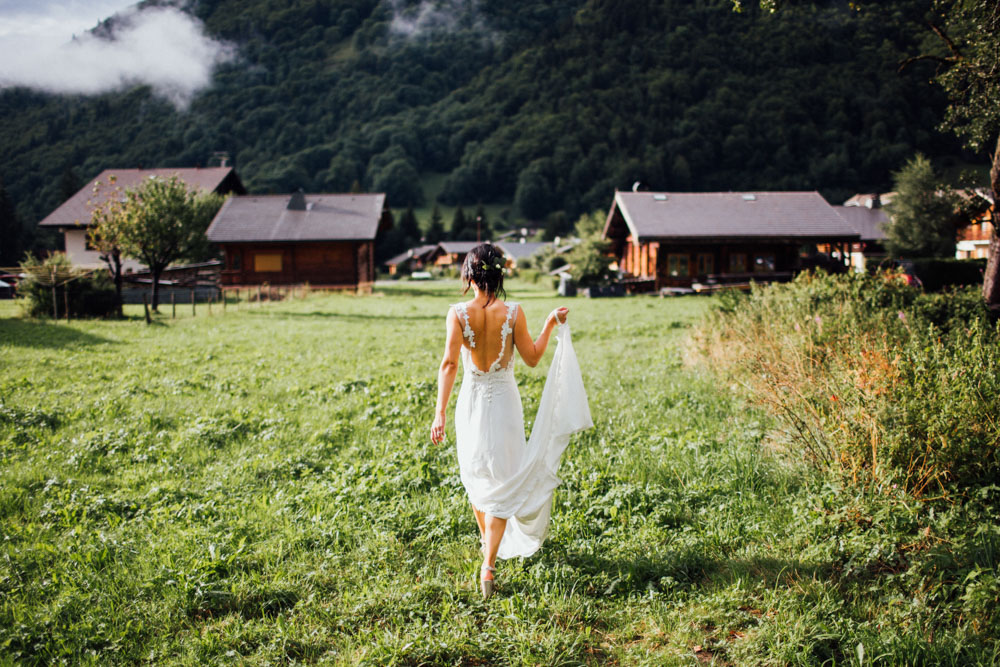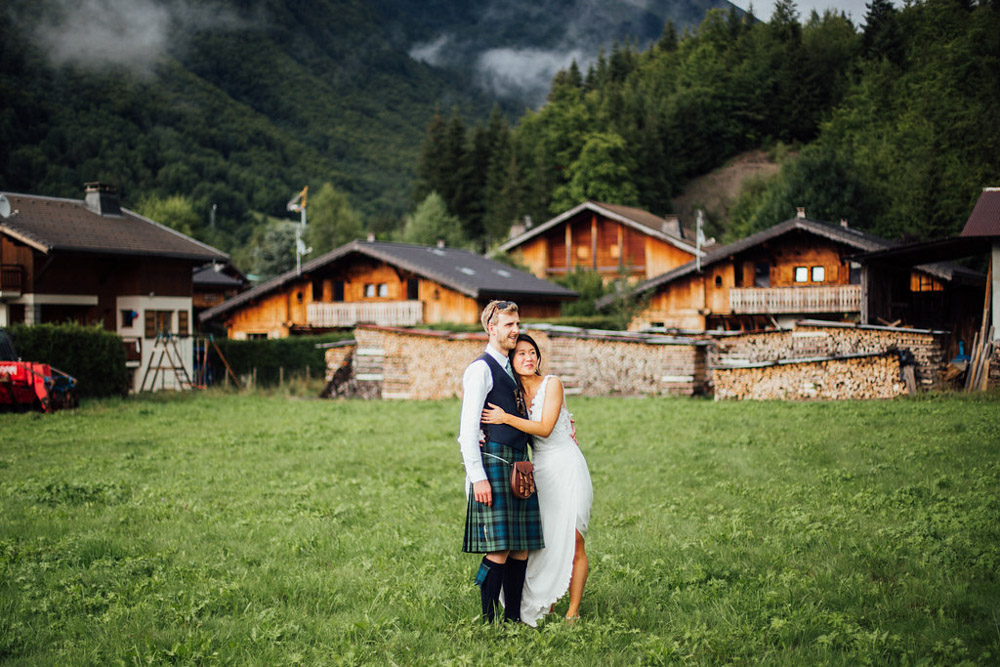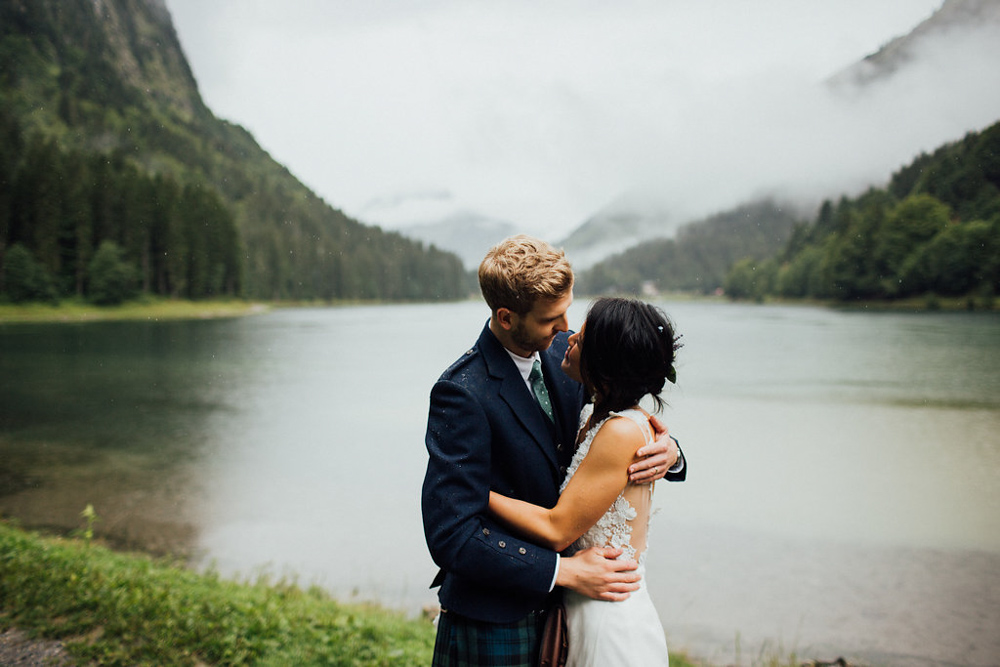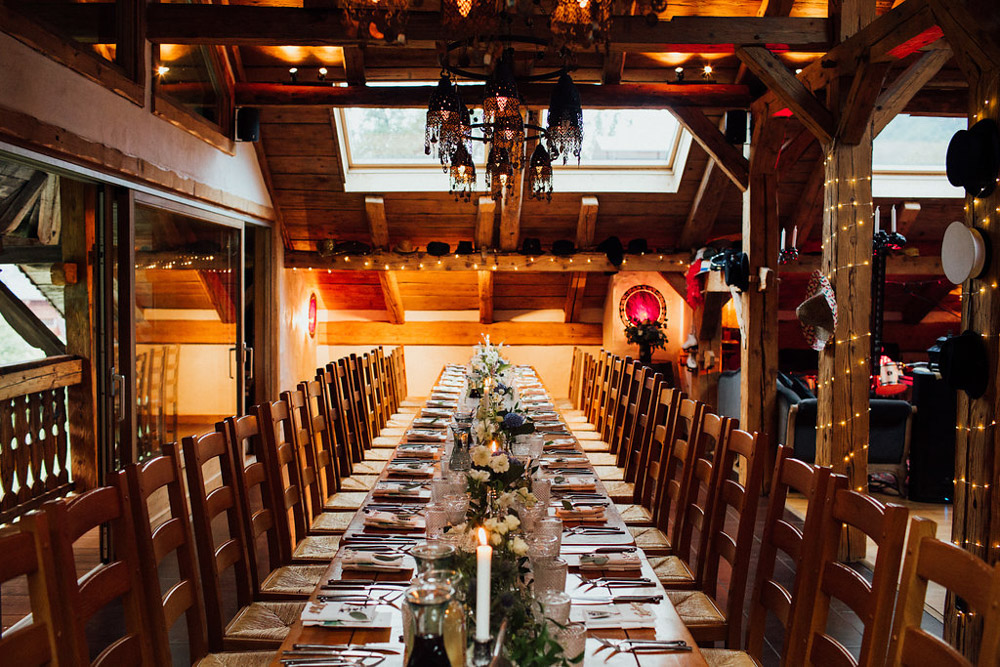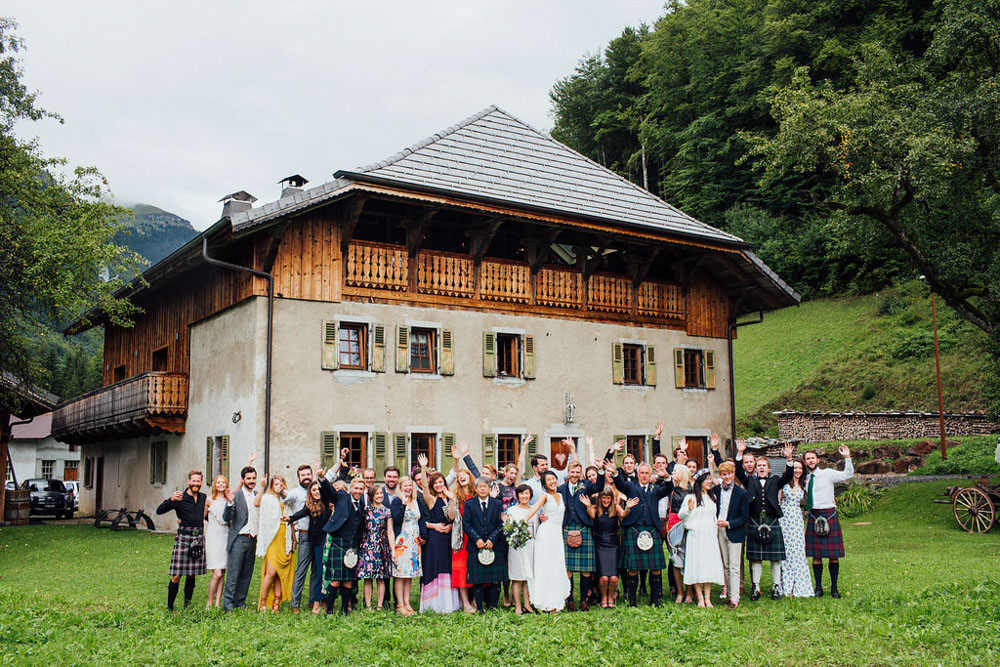 FEATURED SUPPLIERS