Destination Wedding in Villars-sur-Ollon, Swiss Alps
Real Wedding
|
5th December 2022
|
photographer - Eight bells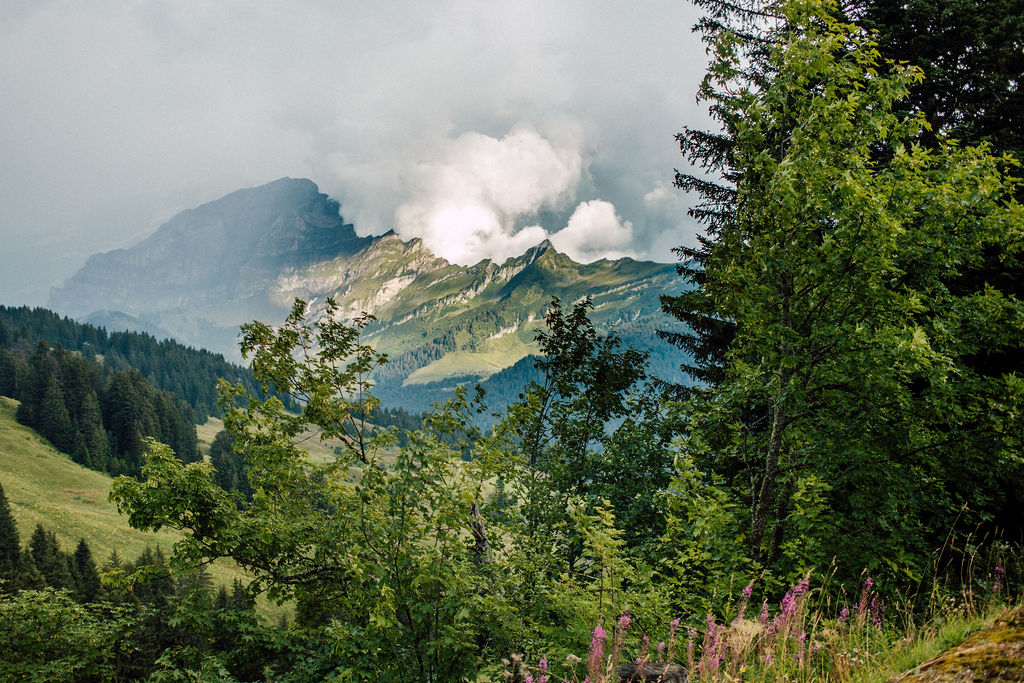 Why did you decide to get married in this region?
We decided to celebrate our wedding in Villars-sur-Ollon, Switzerland because it is where we live and it felt right to invite all our friends and family to our "home" and show them how beautiful it is here.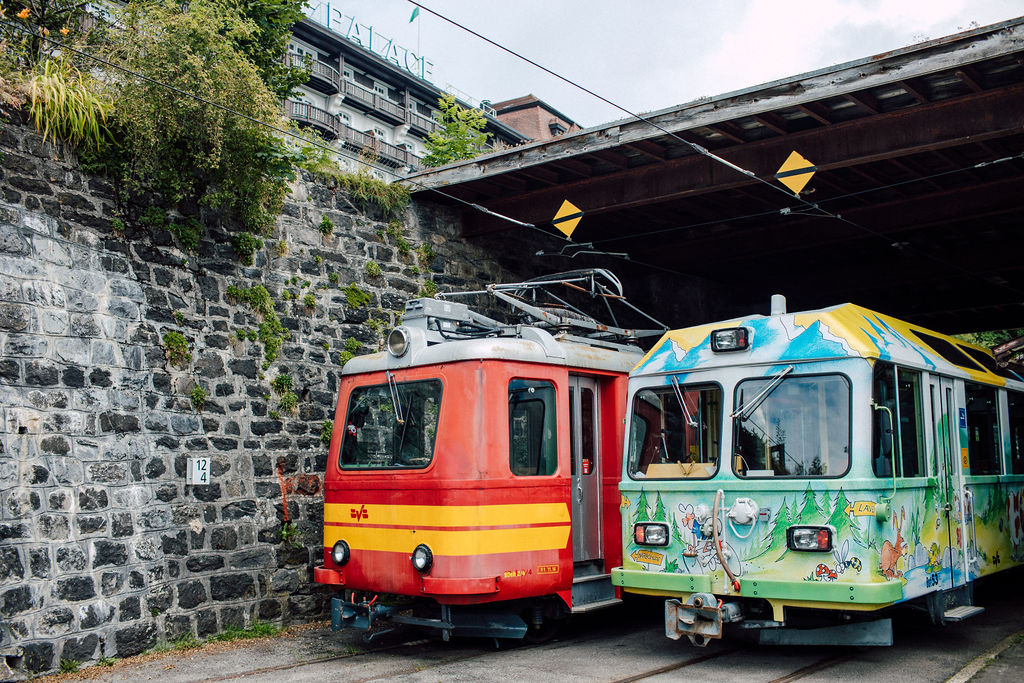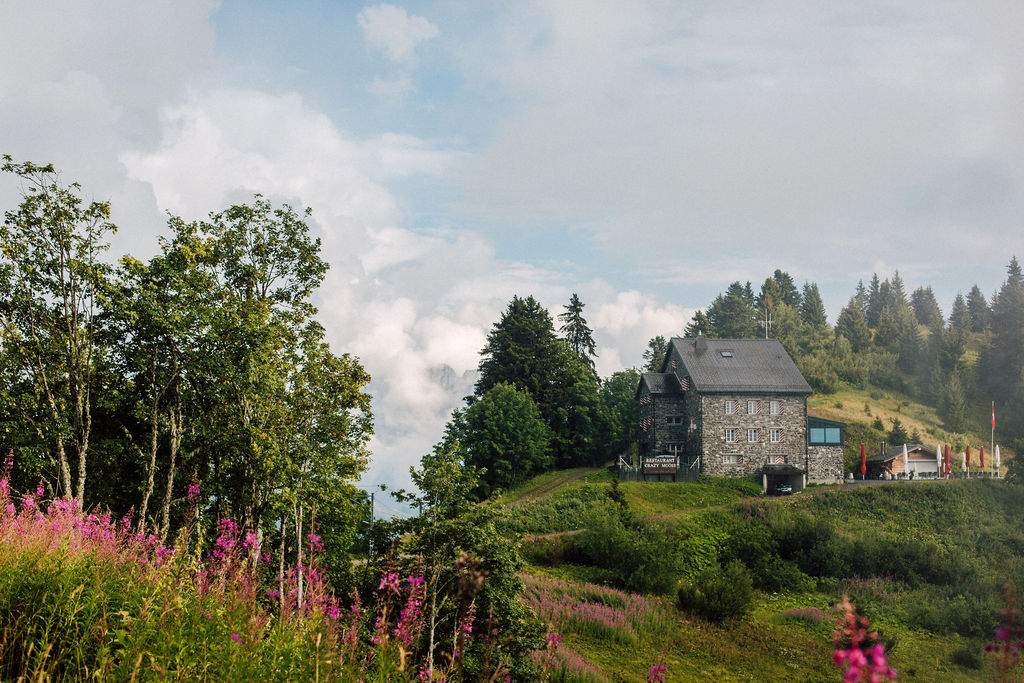 How did you find the venue and why did you choose it?
We go to the Crumbs café restaurant in Villars-sur-Ollon quite often, as the owner is a good friend of ours. We choose it because it is in a spectacular location with an amazing mountain view, easy to get to and still pretty wild.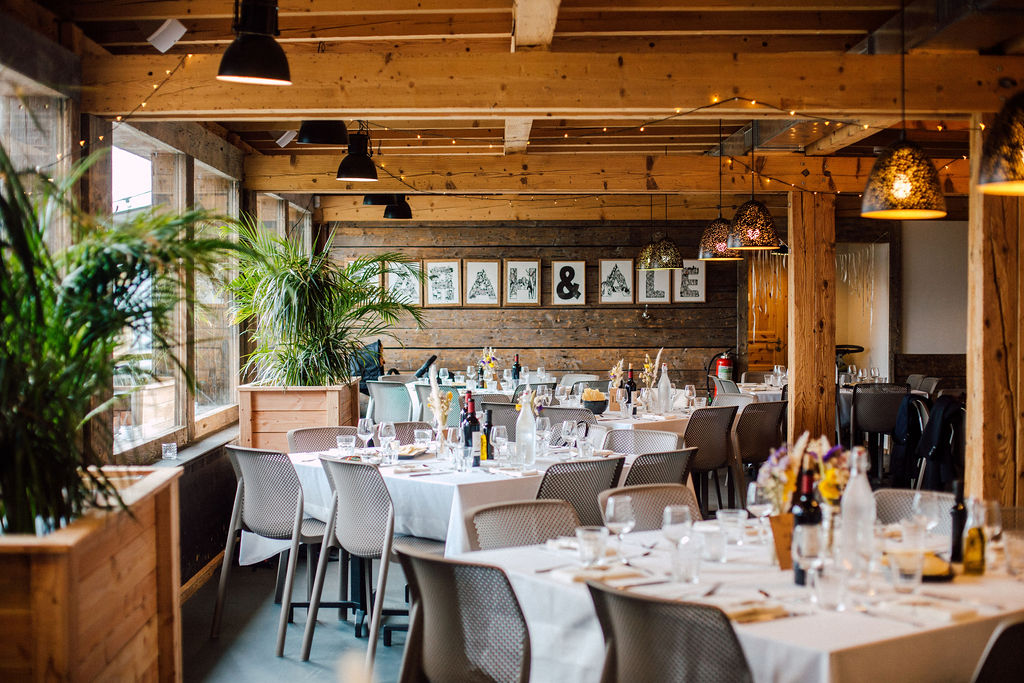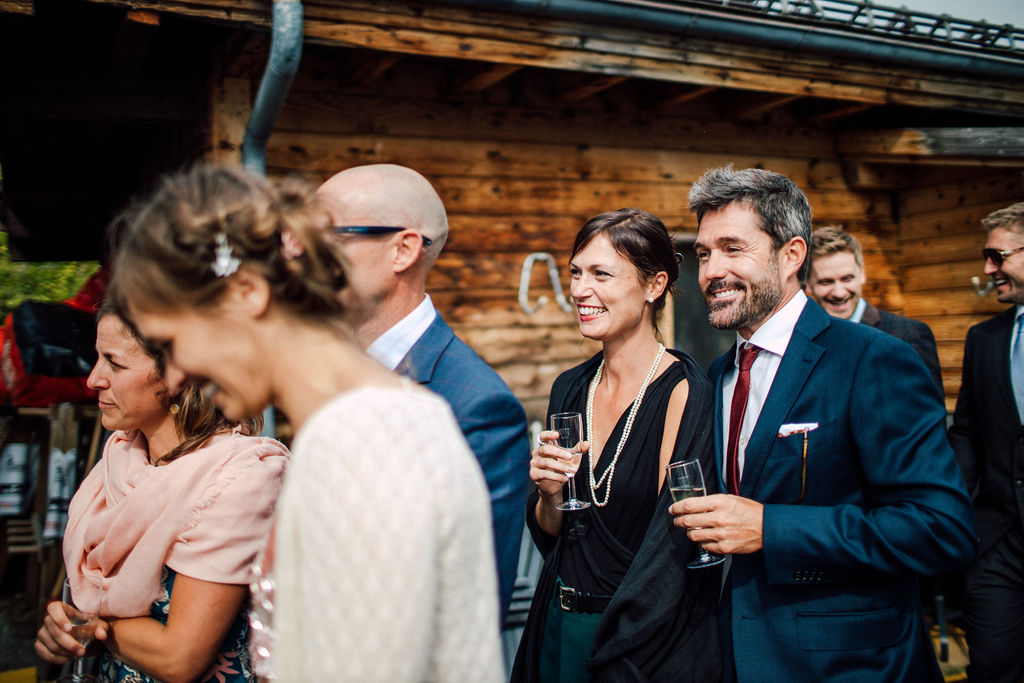 Please tell us about your wedding dress, groom outfit, and any accessories, including what influenced you in choosing the design
Rustic – like the mountains around us and the life we like to live. Formal – to highlight it was not just another day.
I'm (Sarah, the bride) Scottish, which inspired us to have some tiny inputs just as Scottish ribbon around my wedding bouquet for example. Some of our Scottish friends and family members were a traditional kilt, and Alessandro (the groom) who is Italian, had one for the dancing too! My sister, the maid of honour, had a long bright dress and a beautiful bouquet of wild flowers.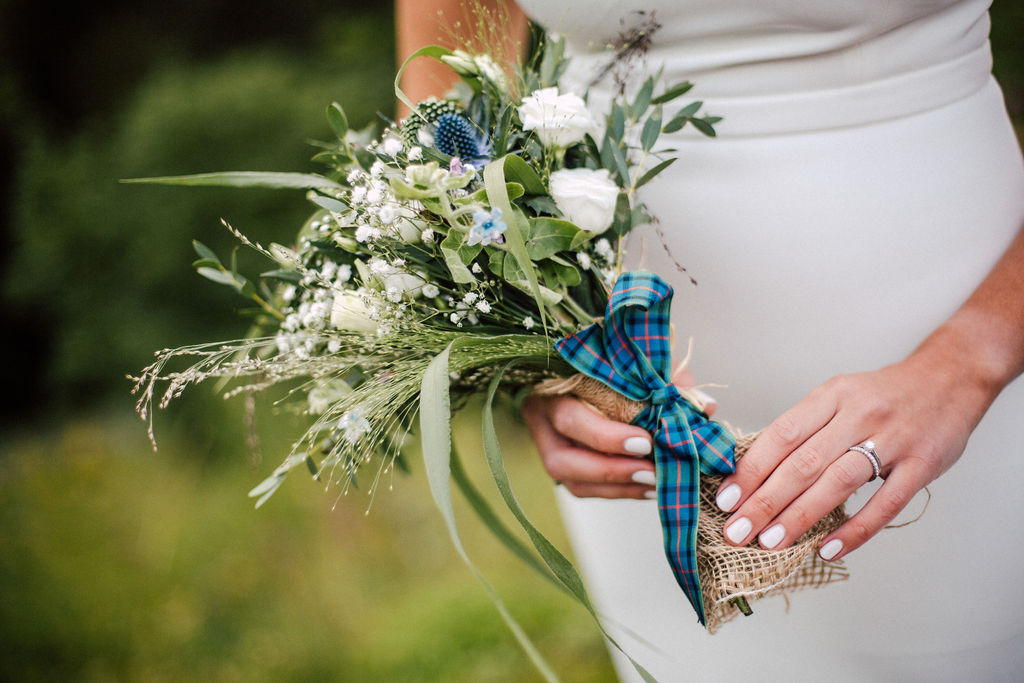 What type of ceremony did you have and what were the special features of the service?
Our wedding ceremony took place in a beautiful dome shaped marquee, which was actually great, as it was rainy and cloudy most of the day, quite typical for the mountains.
We preferred to have a humanist wedding, led by a good friend of ours and included vows, poems and readings. It was a non-religious celebration that was perfectly personally tailored to us, focusing on our story and things that are important to us as a couple.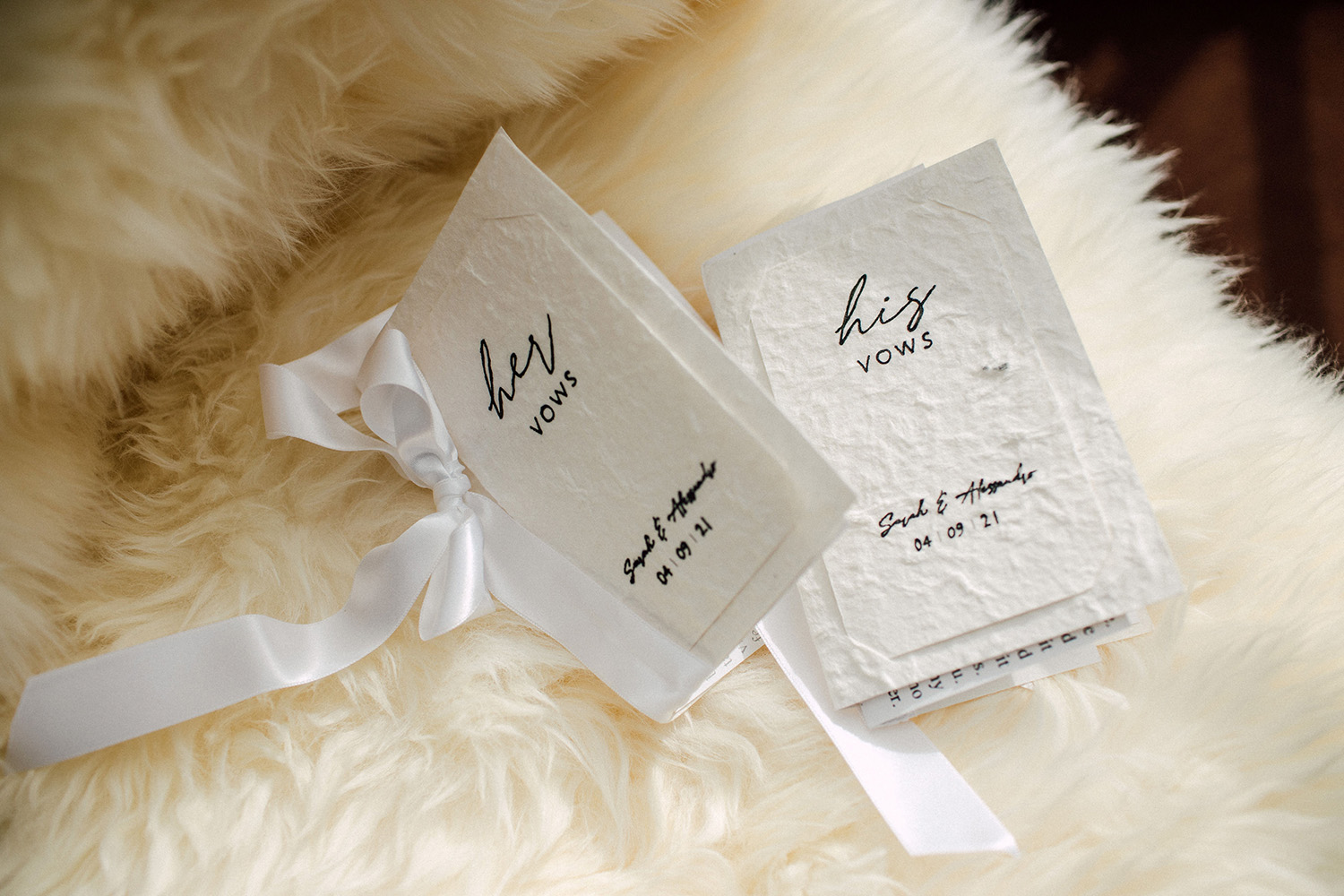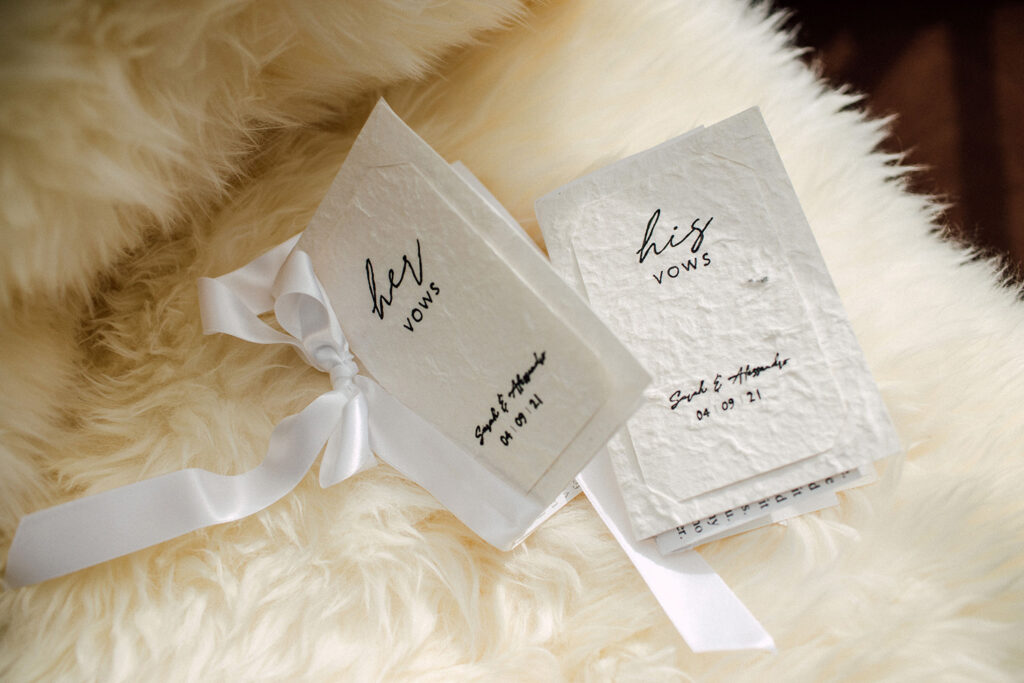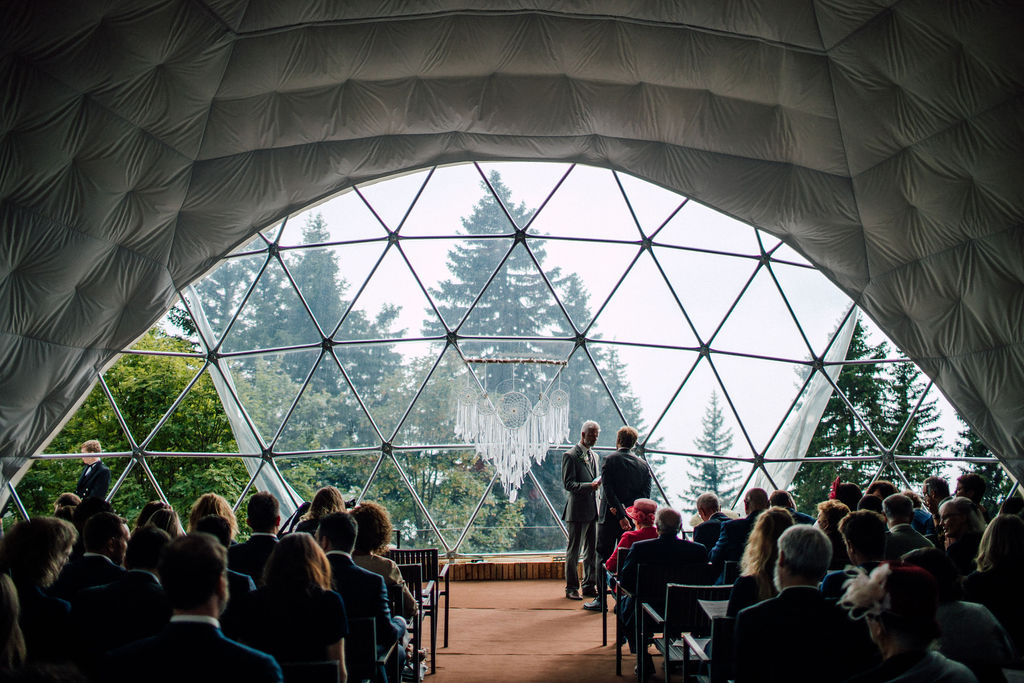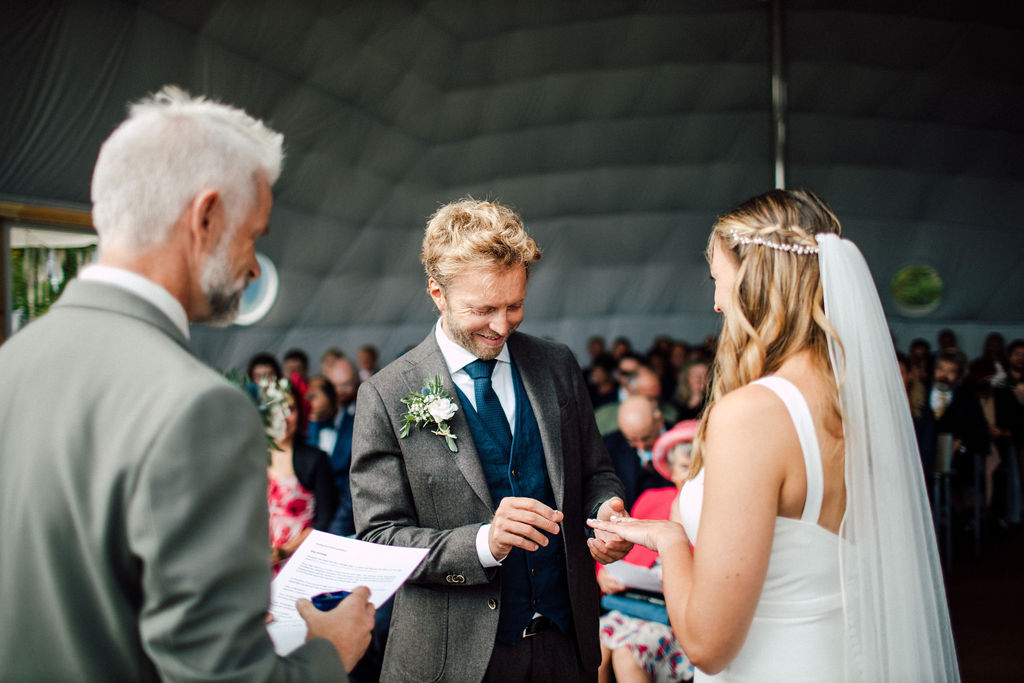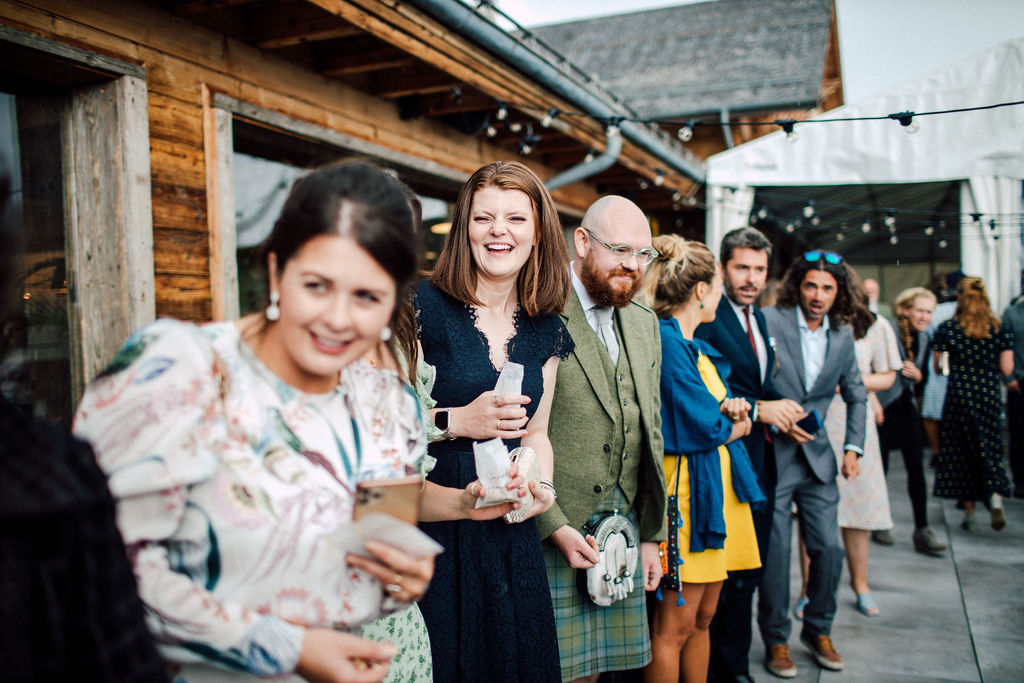 How did friends and family help with the planning / execution of the day?
Our friends and families helped us a lot on with preparations and on the day! Especially Sarah's family, who helped us set up the whole restaurant the days before the wedding. Our friends in Villars-sur-Ollon all helped in different logistical ways.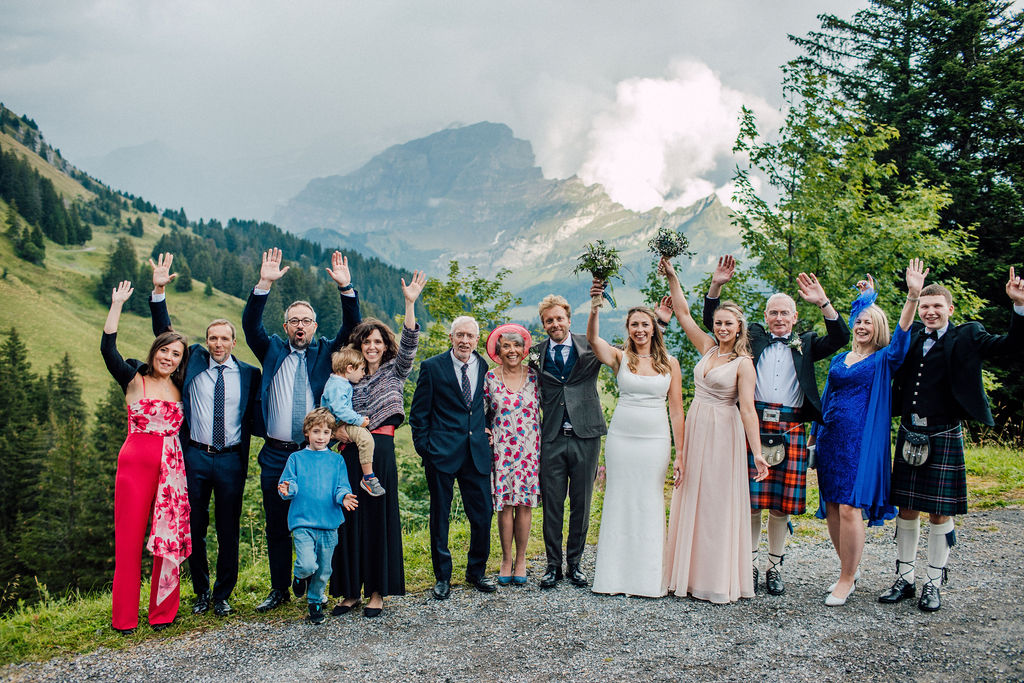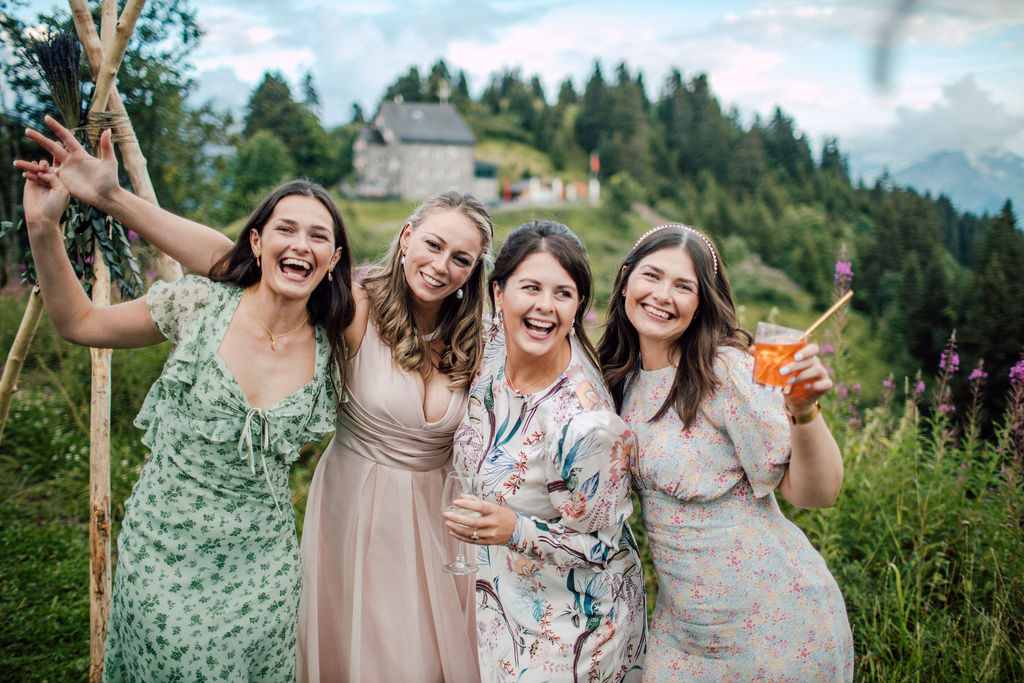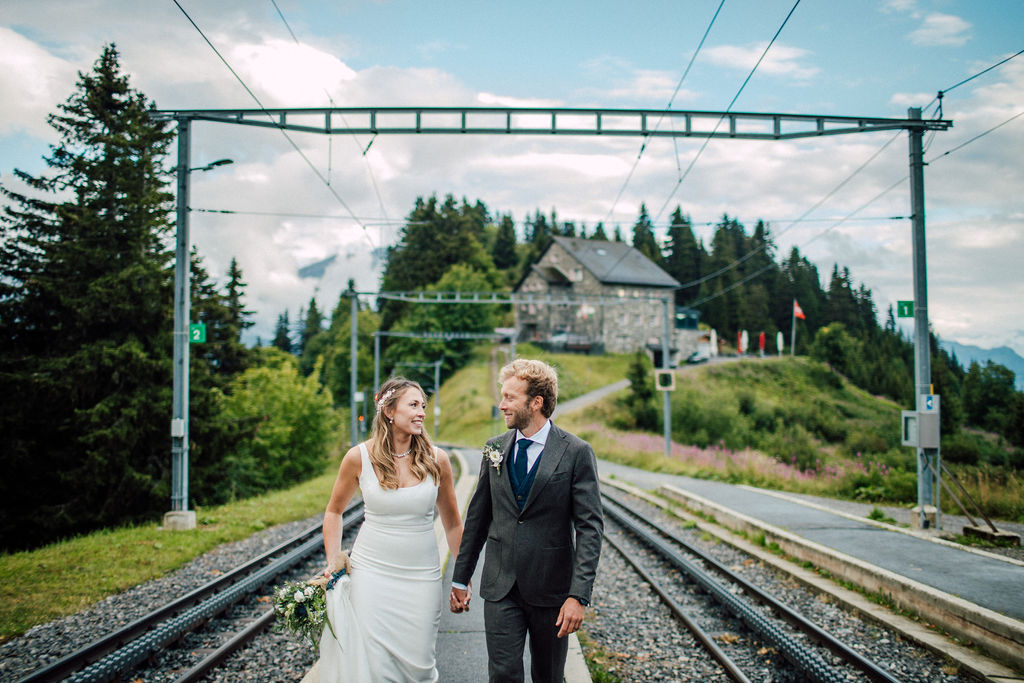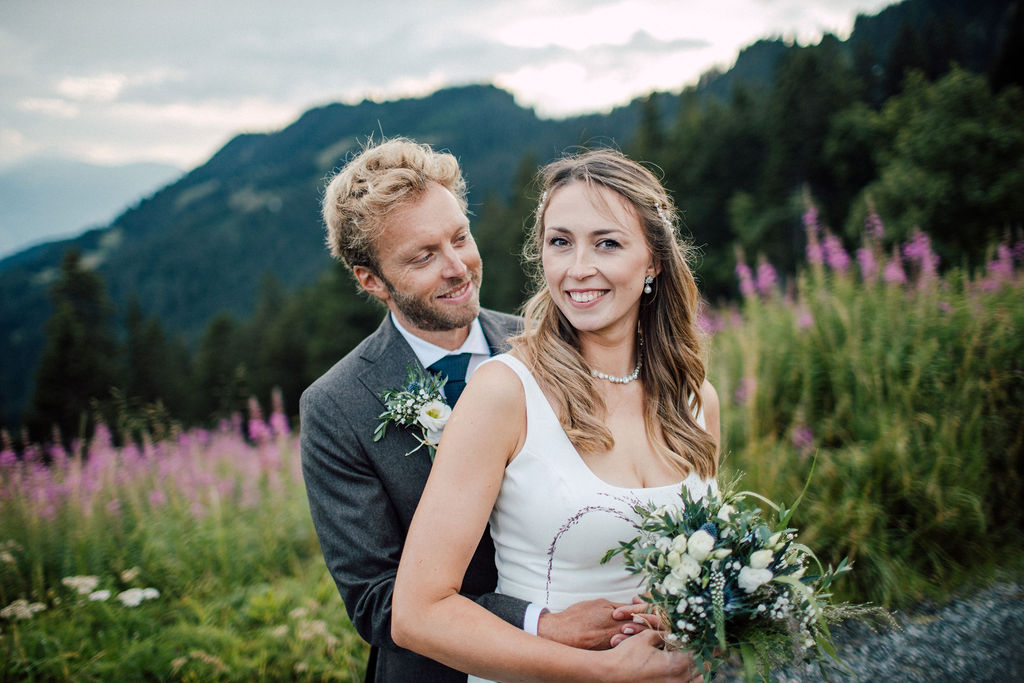 Describe the food (canapés, cake, main menu etc)
We had a mix of Italian aperitivi (as Alessandro, the groom, is Italian). We wanted some good quality food for the guests, Italians are fussy 🙂 A friend of ours made an amazing naked wedding cake!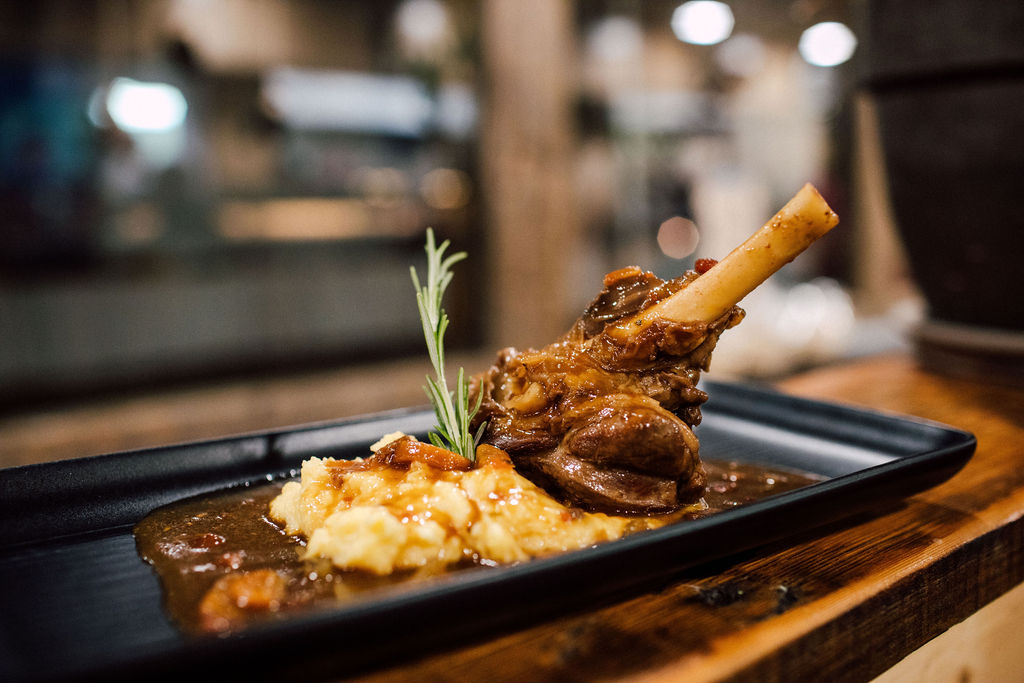 Describe the decor, stationery and any DIY elements
We made a lot of DIY decor by ourselves, to match the wooden mountain restaurant design.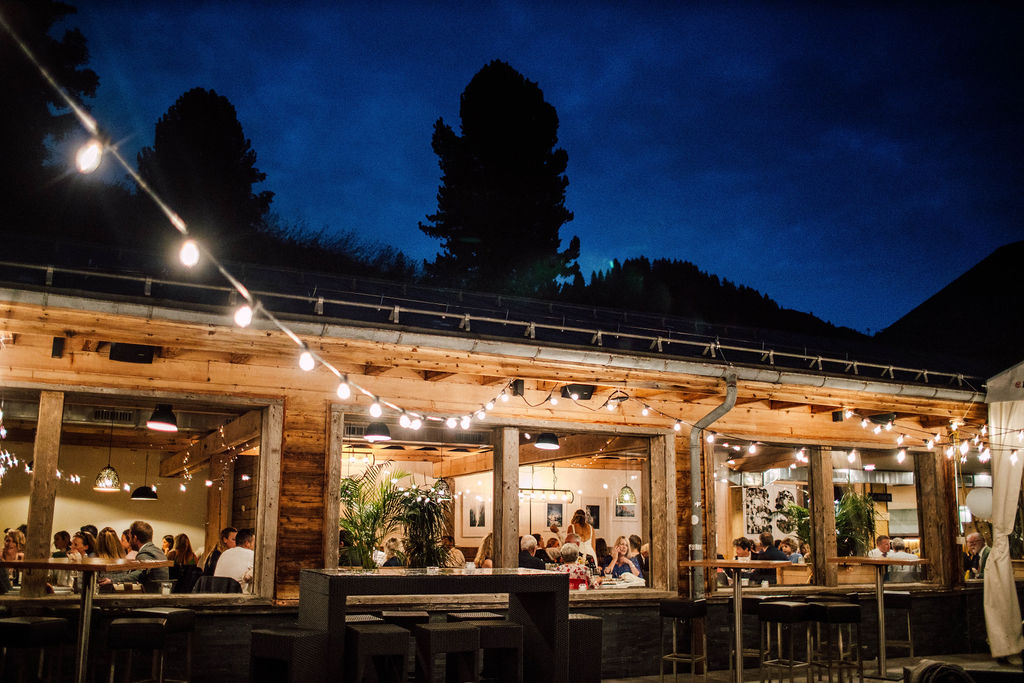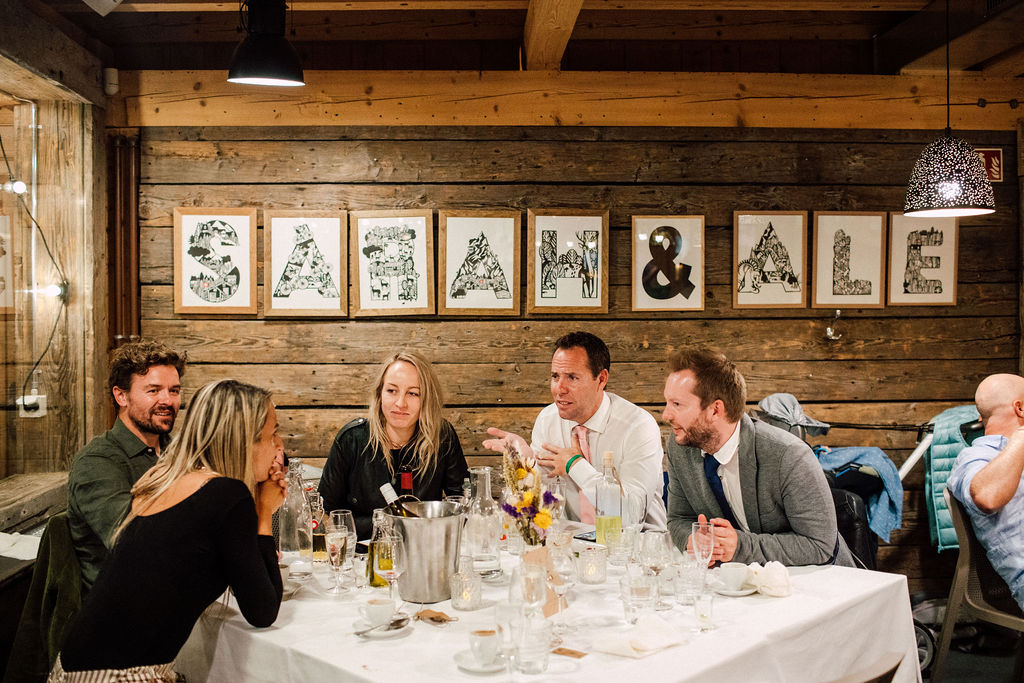 What music and entertainment did you choose and why?
We had a live Scottish music band, who played, sang and led a traditional Ceilidh Dancing. All our guests had so much fun, it was definitely a highlight of the day!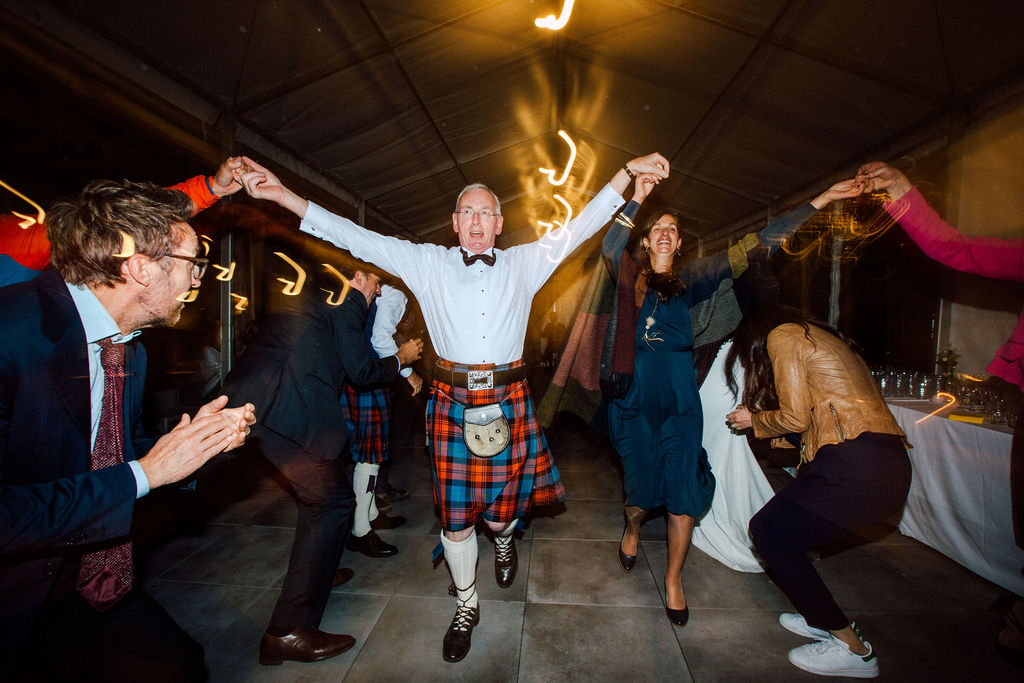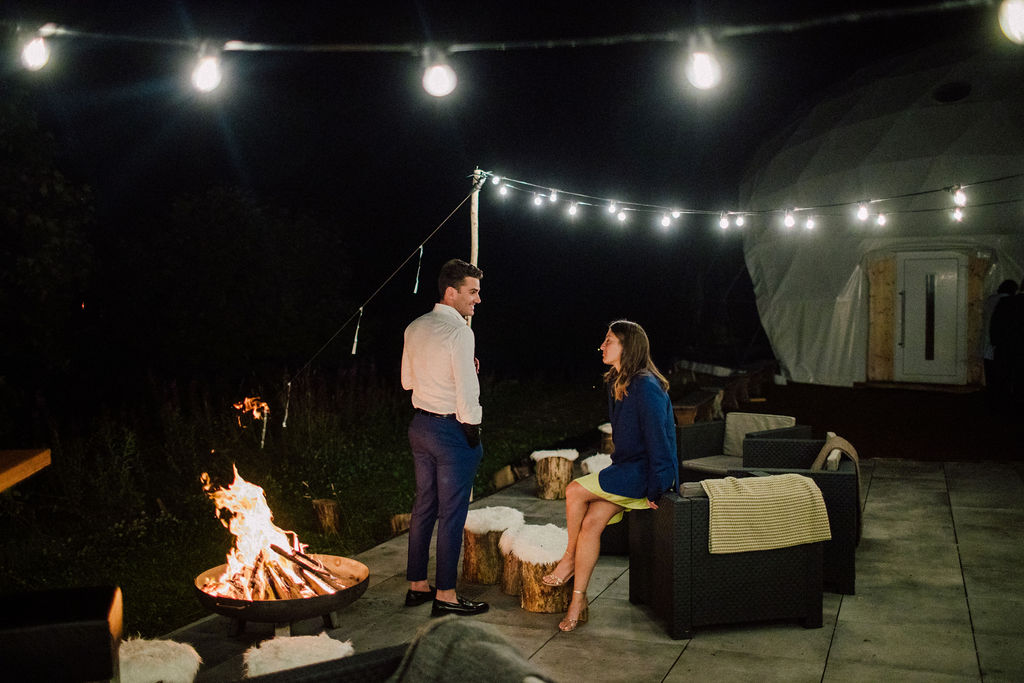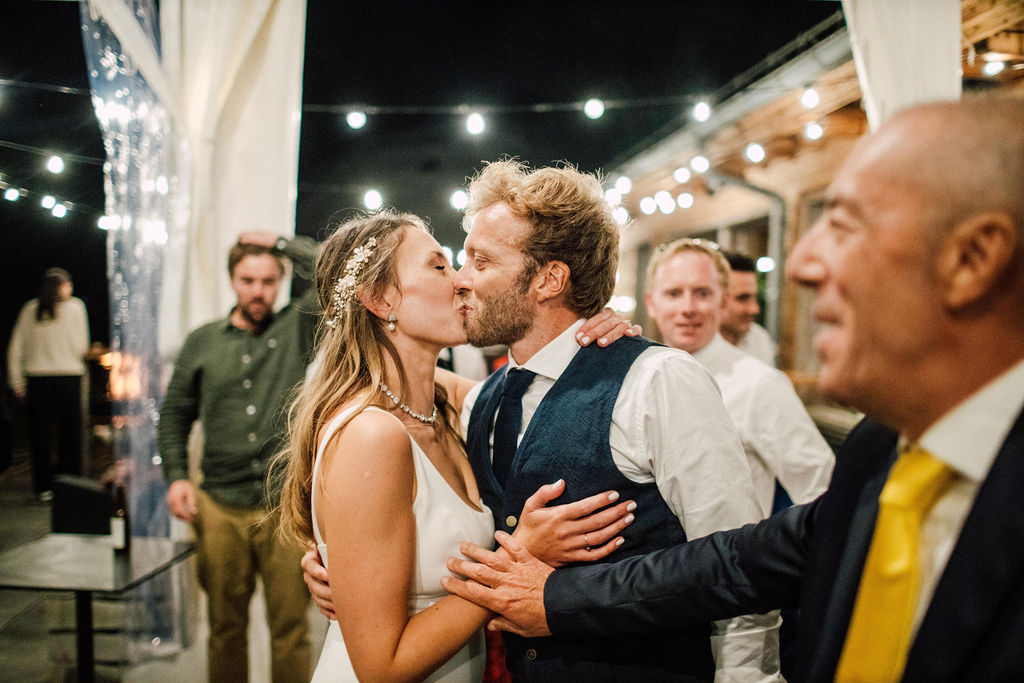 Why did you choose Eight Bells Wedding Photography and what comments can you make about the images?
We found Reuben from Eight Bells Wedding Photography online, after doing lots of digging and comparison with other wedding photographers. We really liked his style of authentic photos with true emotions that you can feel through images. He was also super nice when we spoke via video call. The photos are truly amazing, can't recommend Reuben enough!
FEATURED SUPPLIERS