Intimate Mountain Elopement in Chamonix Mont Blanc
Why did you decide to have the Elopement Style Photo Shoot in Chamonix?
We looked for the most romantic places to elope and the French Alps came up a lot. We immediately fell in love because it was exactly what we wanted: mountains, trees and life all around us. Our version of a fairy tale wedding and honeymoon. Ultimately, we decided to have a small wedding at home in the States, but we still wanted to capture the beauty of the area of Chamonix and it was an excuse to get dressed up in our wedding outfits again.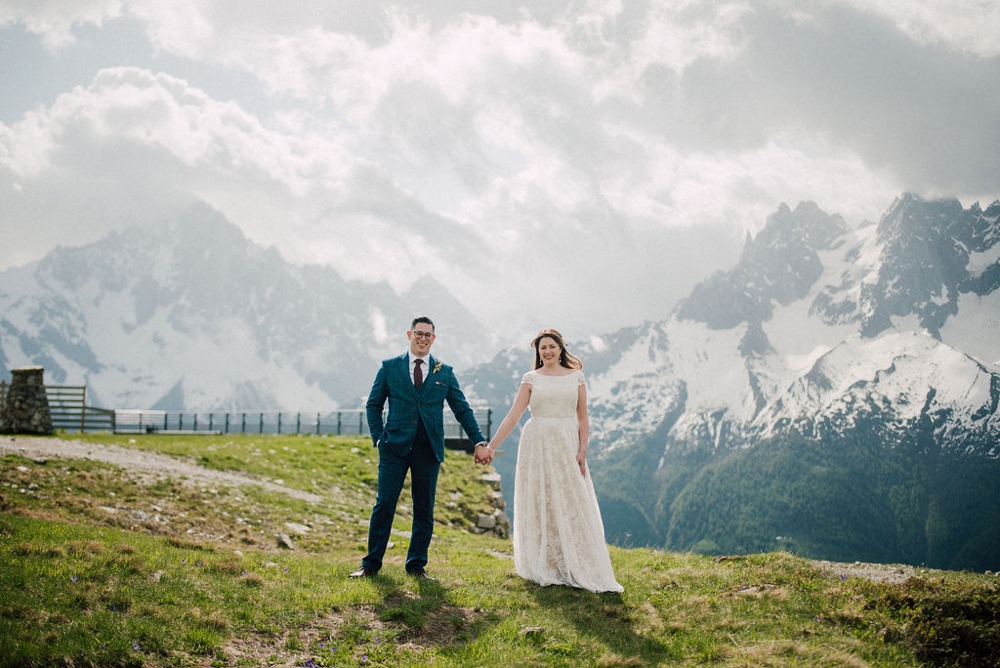 Please tell us about your wedding dress, accessories and what influenced you in choosing the design.
Because I would be traveling with my dress I wanted something that would be easy to pack and wouldn't get too messed up. I wanted to wear something that would fit with where we were getting married and having our honeymoon shoot up in the mountains. At home we got married in an arboretum. So, I wanted lace, I wanted flowers and I wanted to keep it simple. I wanted more whimsical than big and bold. Also, I appreciate things handmade so my dress, my hair piece and even my earrings were all from Etsy.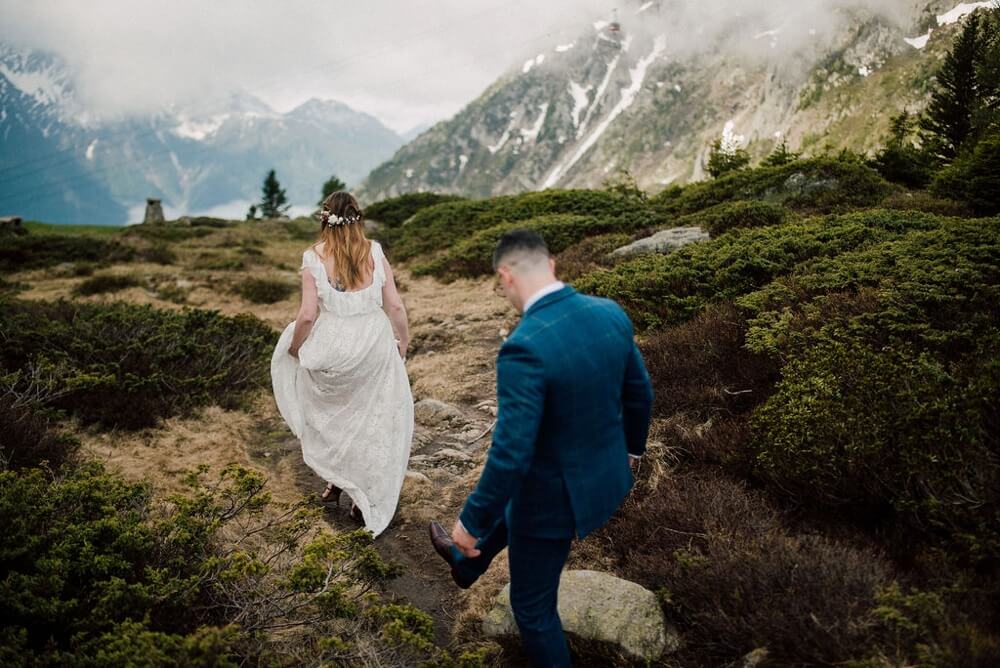 What inspired the choice of fashion and accessories for the groom?
I may have pushed him in the color choice only slightly. I love Anthony in blue, he just looks so handsome. Because we were getting married in June and where our photo's were taken place we just felt it would fit stand out nicely. He also really wanted to get a tweed suit. We went with Burgundy accent as well for a little French theme. His boutonniere I stumbled across on Etsy and because he is a big beer guy, the hops in it were a nice touch.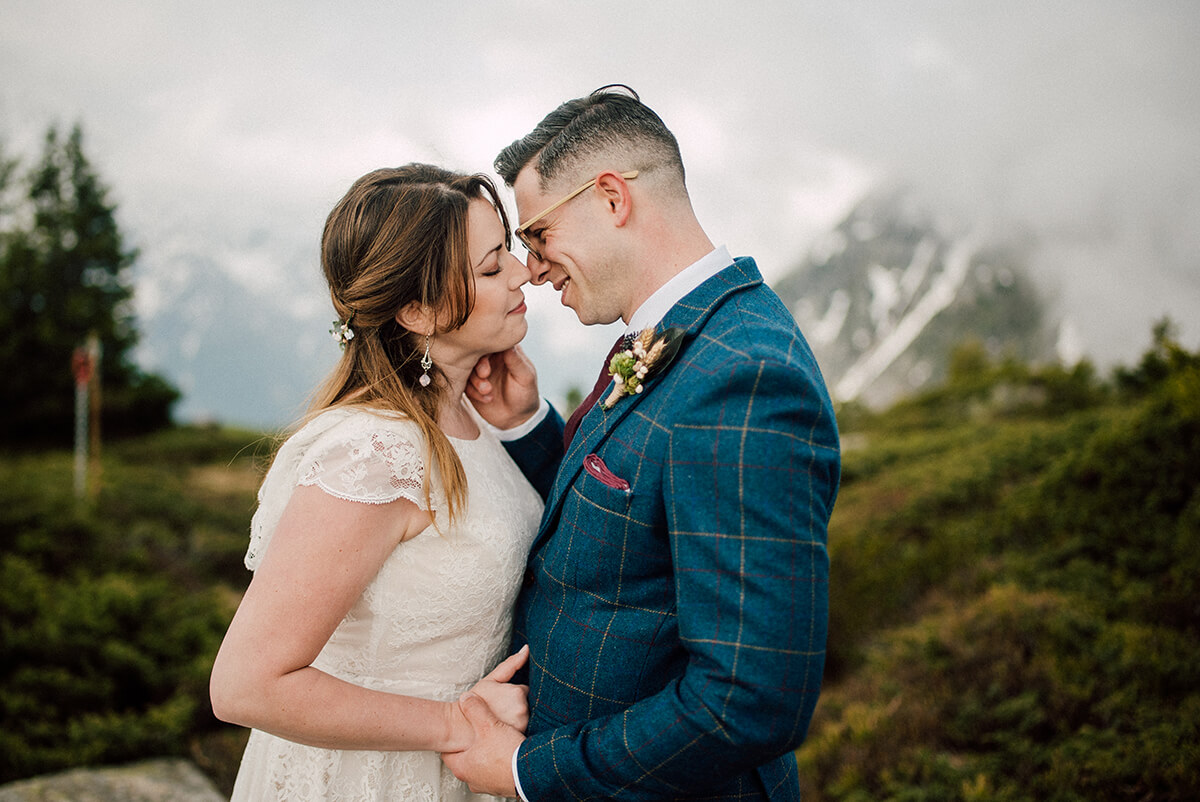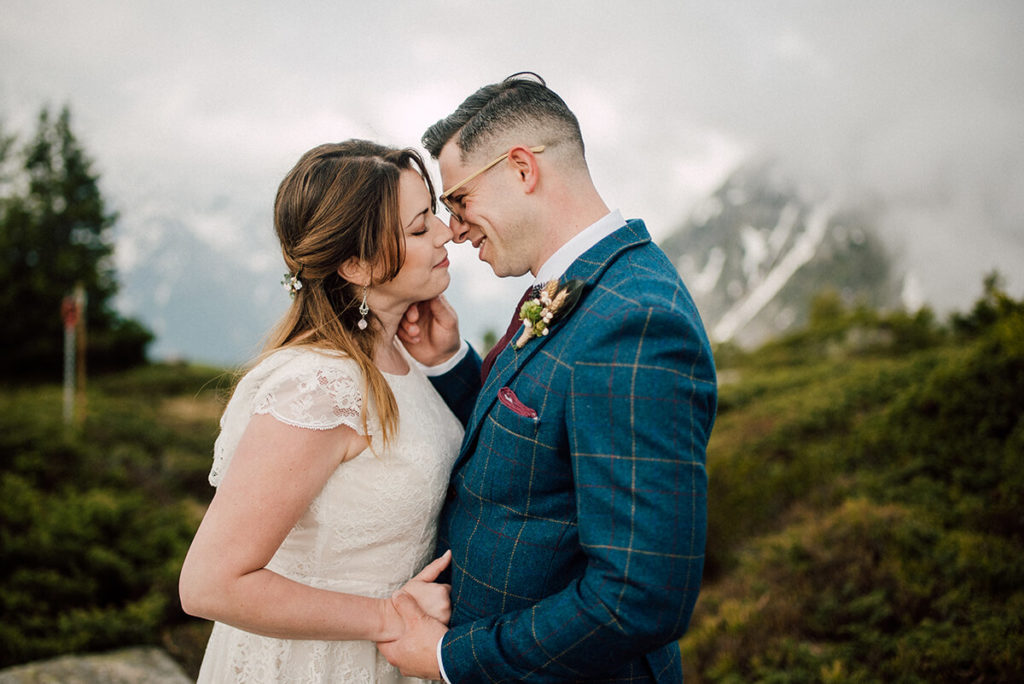 What events and moments made your day special?
Dressing up with Anthony, my now husband. We love dressing up together once in a while and we've been dreaming about this day since we decided where we wanted to get married and honeymoon. We decided long ago that we wanted to spend our lives together so being able to see him all dressed up… not once but twice! Plus, it's like all the sudden you see your man wearing a wedding band and it's like… "wow, I put that there and that makes him mine… for life!". That's kind of awesome to me.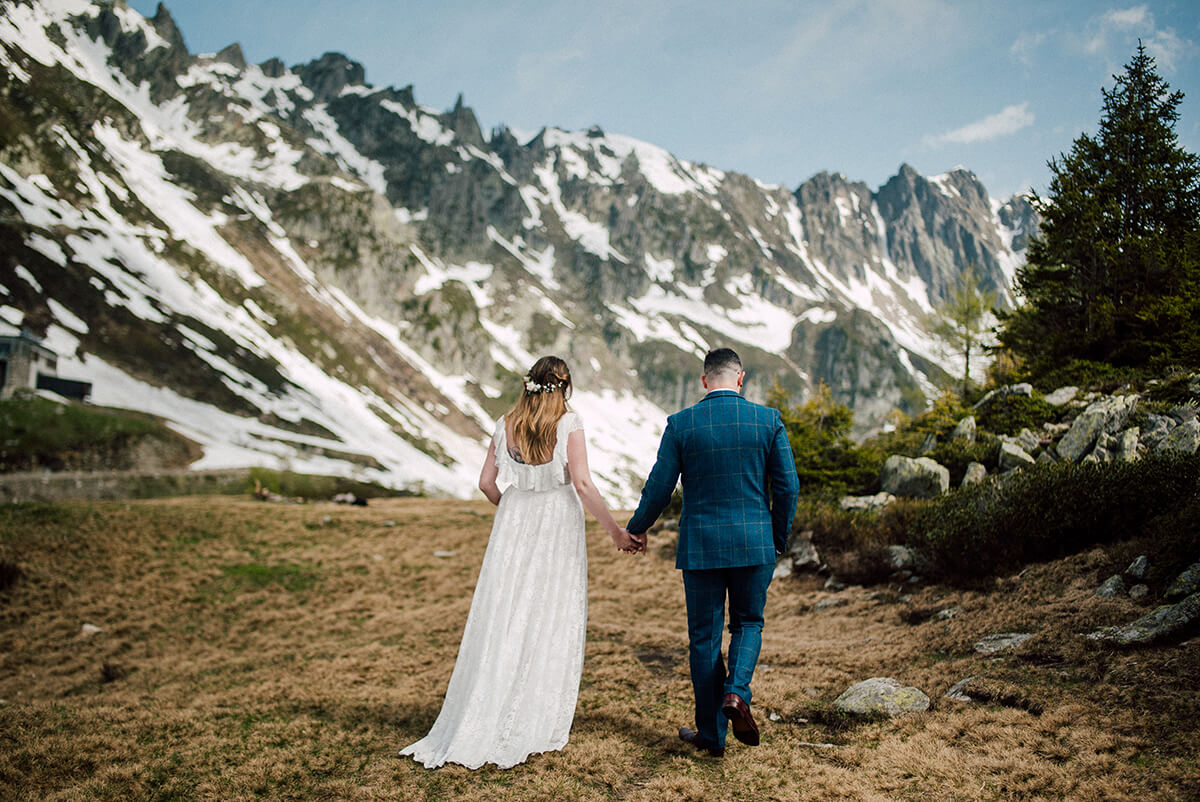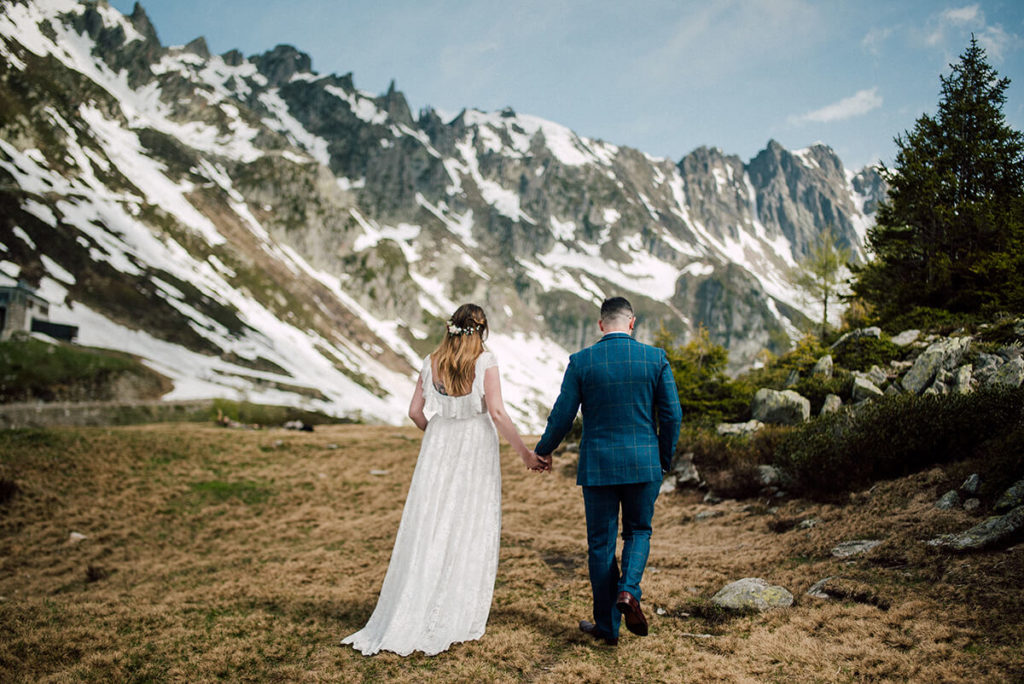 Why did you choose Eight Bells Wedding Photography?
When we decided where we wanted to honeymoon we just looked up wedding photographers in Chamonix and the moment we saw some samples of Polly and Reuben's work on their website, we just couldn't even bring ourselves to look for anyone else. It was exactly the style we wanted and loved and the beautiful results show exactly who we are!
Do you have any advice to other brides on planning their day?
Nothing matters but you and him. That is all. The fairy tale is in your life together not the day. And no matter how big or small the wedding, there is going to be stress. So, just make sure you stay true to yourselves as a couple and celebrate on your terms and the way you want to. Also, a wedding is an expense no matter what so make sure to spend it wisely. We kept our wedding small and got to splurge on an awesome photo shoot with pictures we will cherish forever.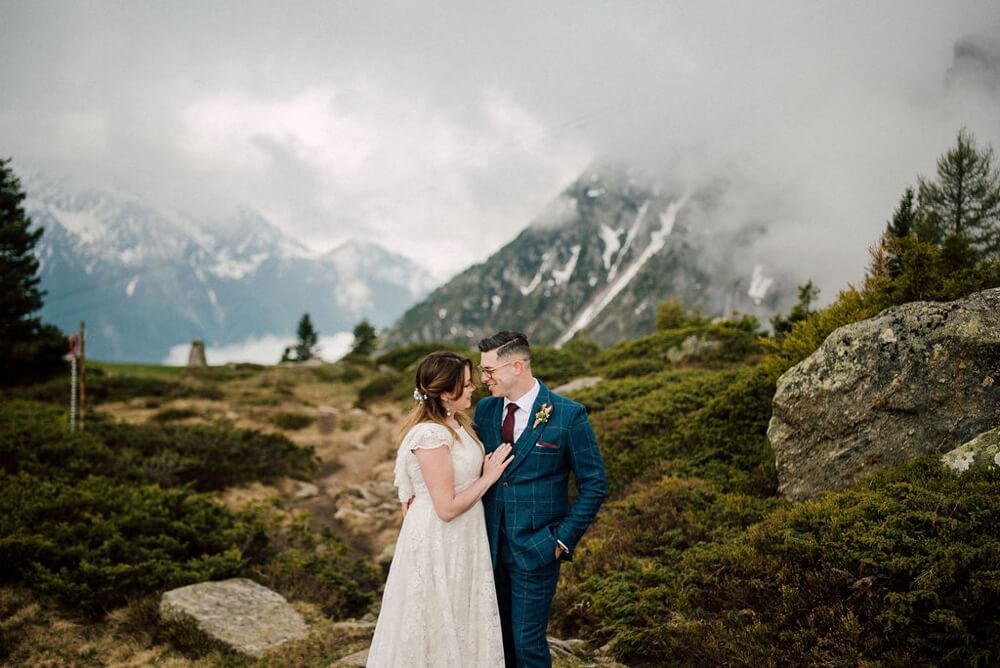 FEATURED SUPPLIERS