Winter Wonderland Wedding at Lake Montriond in the French Alps
Real Wedding
|
5th February 2020
|
photographer - Eight bells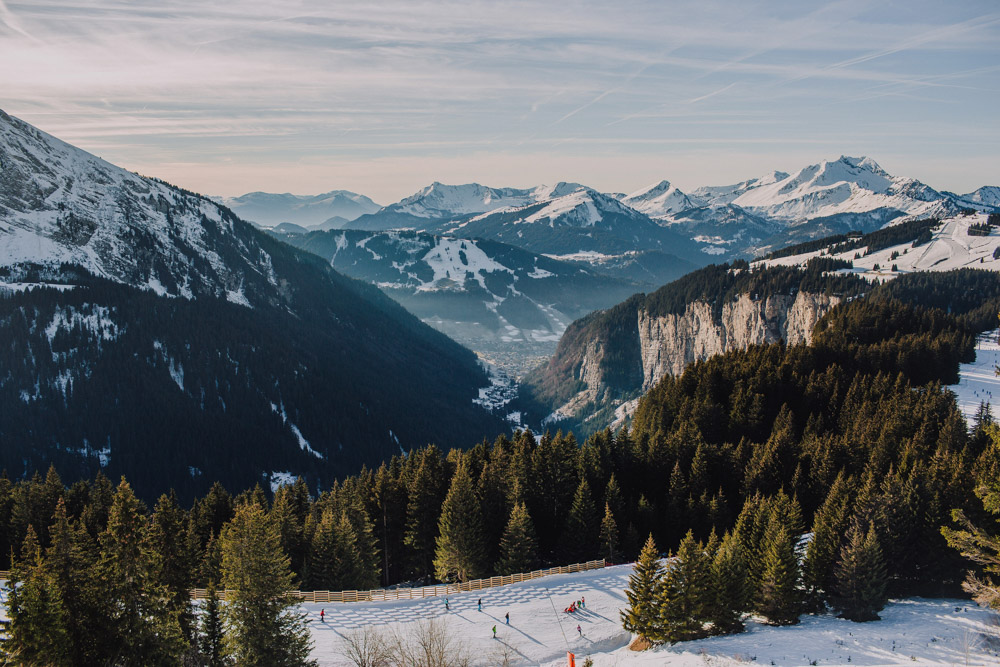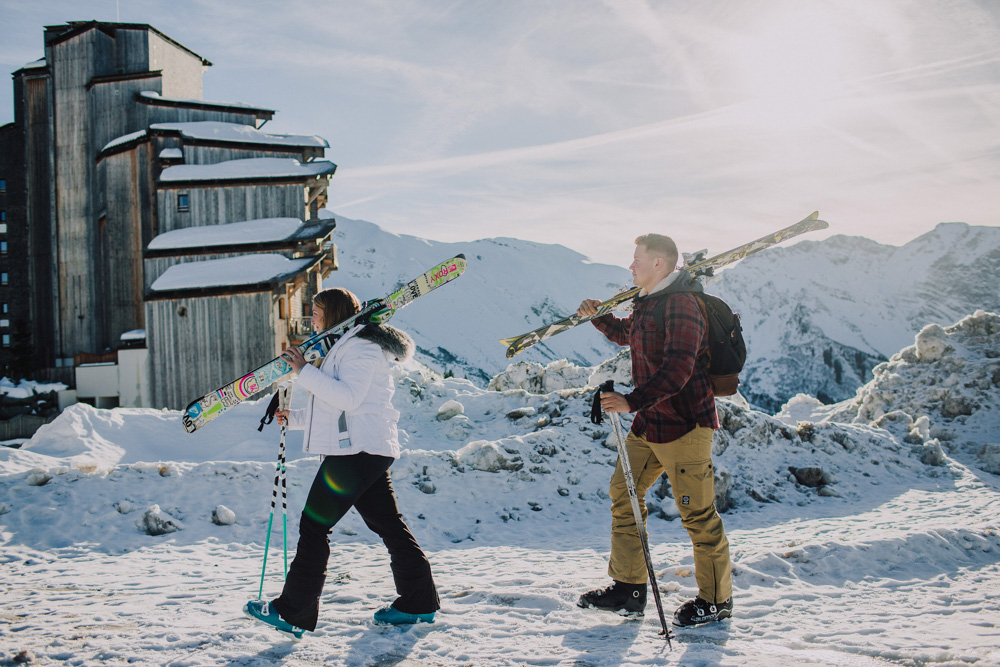 Why did you decide to get married in this region?
We have visited Morzine previously and thought it was a cosy and romantic place to marry. Will loves skiing and I love Christmas so it combined both. We saw Reuben and Polly's pictures from another winter wedding at the lake and decided to recreate it (although we had never actually seen the lake in person!)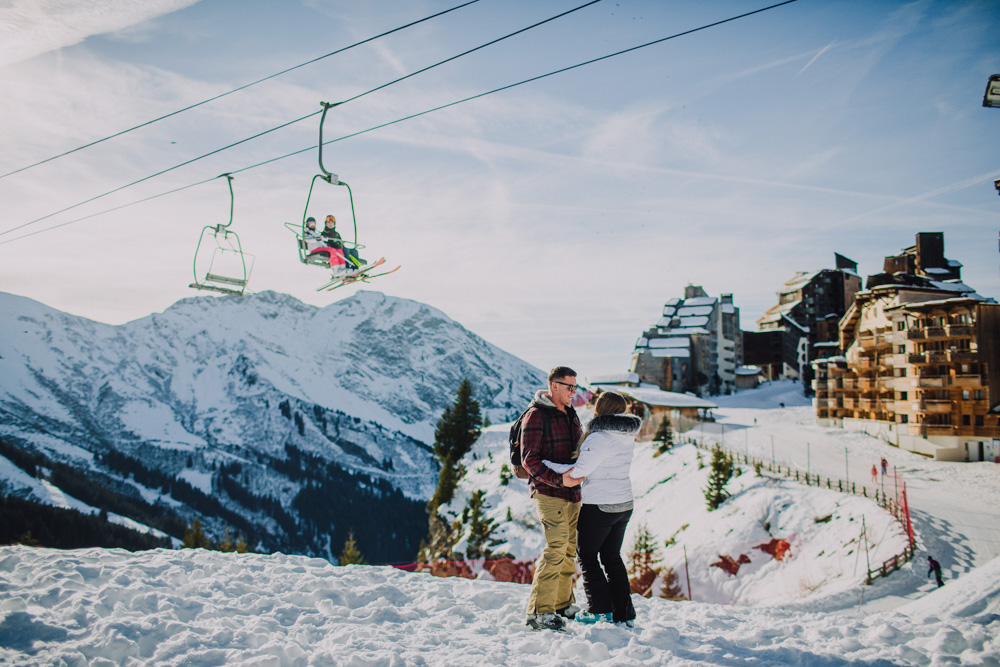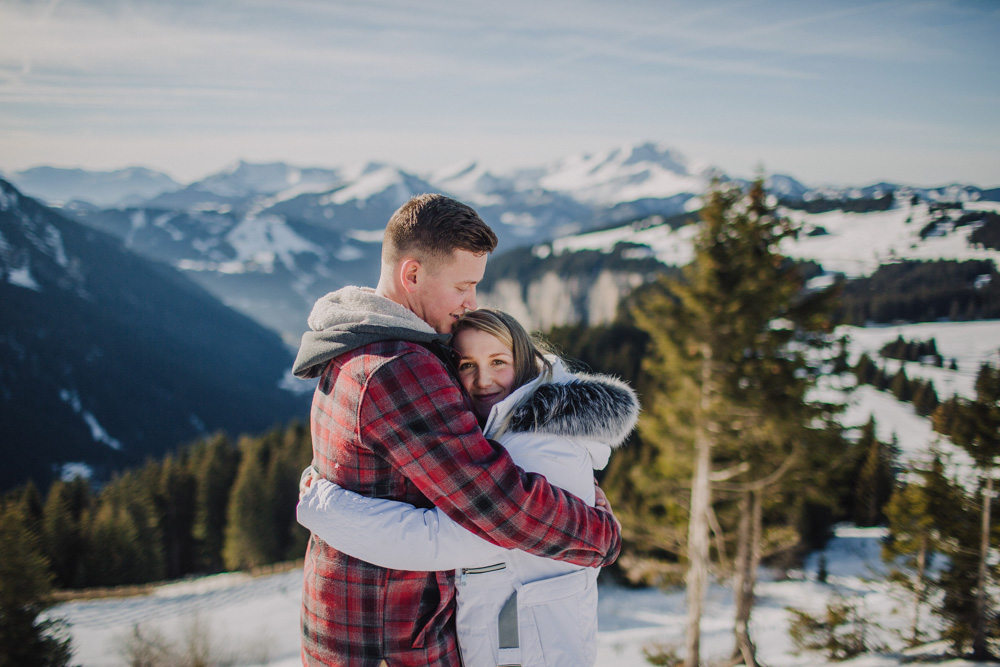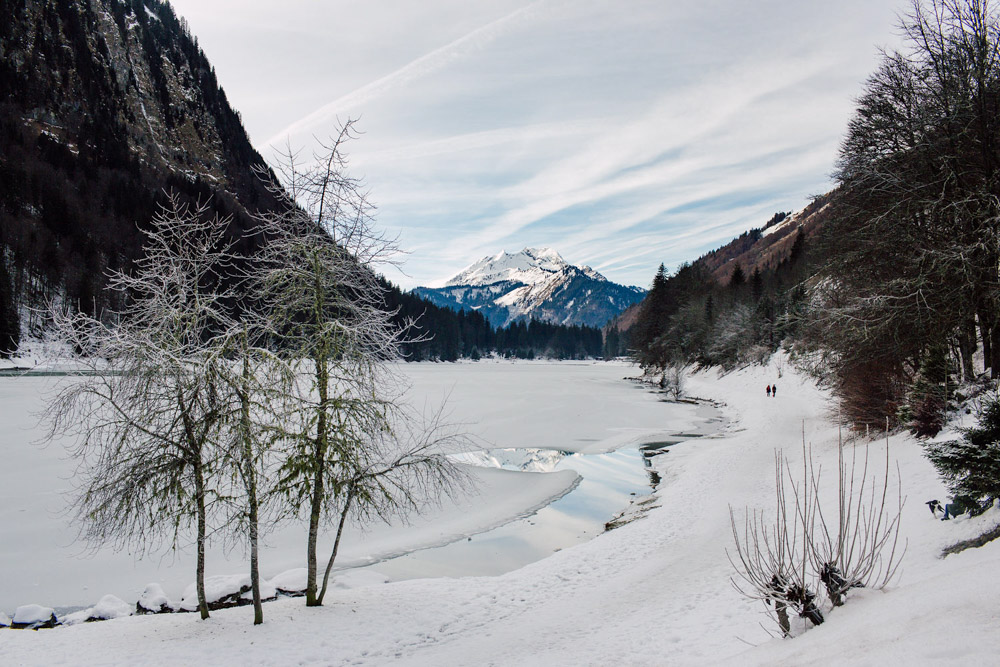 How did you find the venue and why did you choose it?
We found the Farmhouse in Morzine through seeing Eight Bells – Wedding Imagery's pictures on their website. It looked perfect and just what we wanted.
What inspired the choice of fashion and accessories for the groom?
Will wore his military no1 uniform 🙂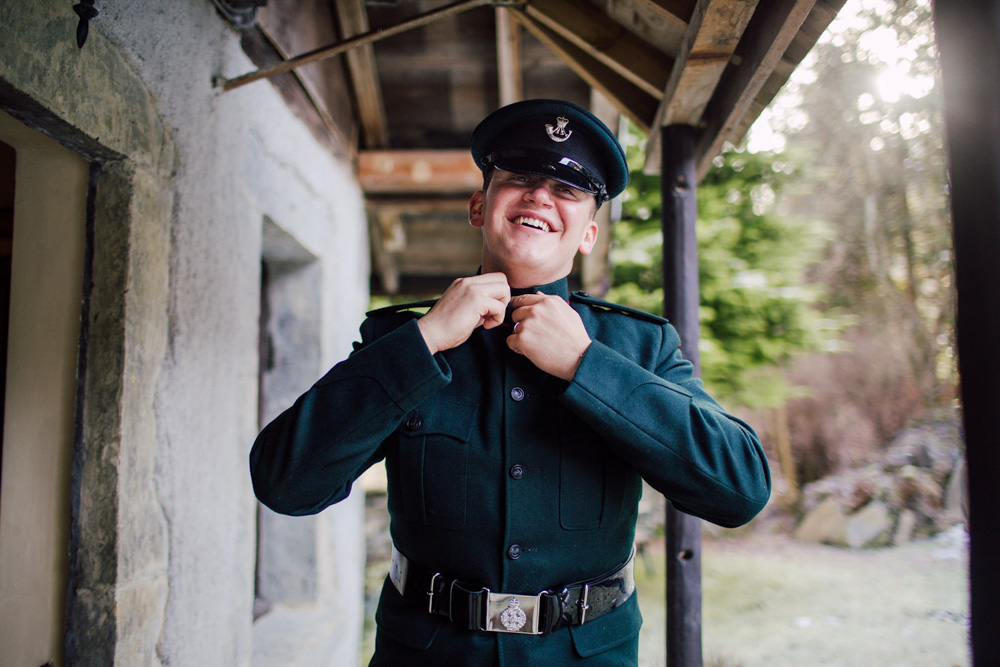 Was there a theme for the wedding party fashion and what inspired the outfits for the bridesmaids, page boys, bridal party, groomsmen etc?
We wanted the whole atmosphere to be wintery and cosy, and that exactly how it turned out at the end. We also provided cosy blankets so that our guests could stay warm.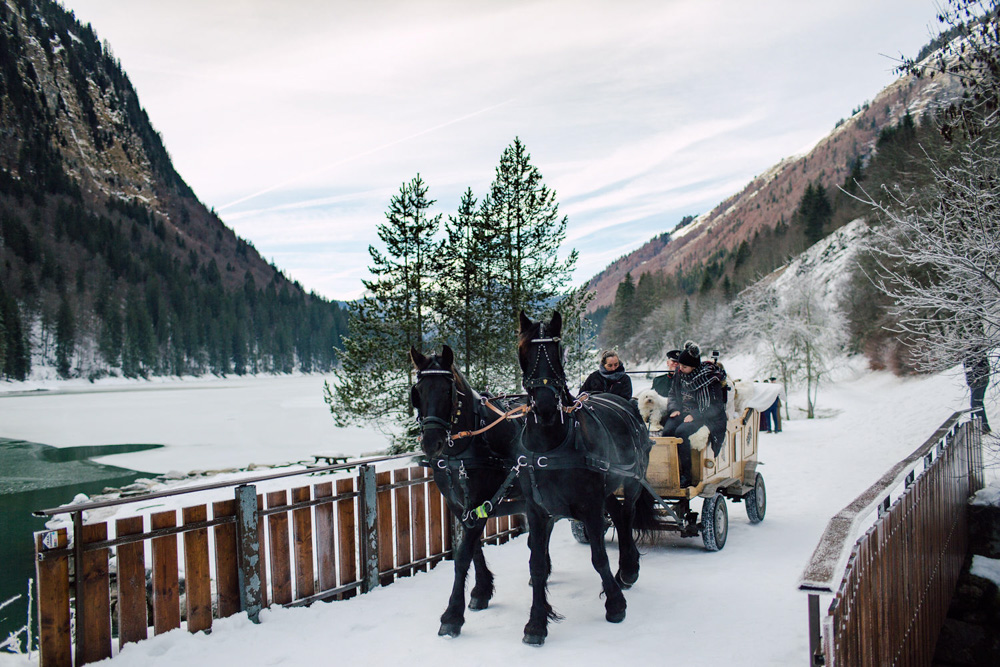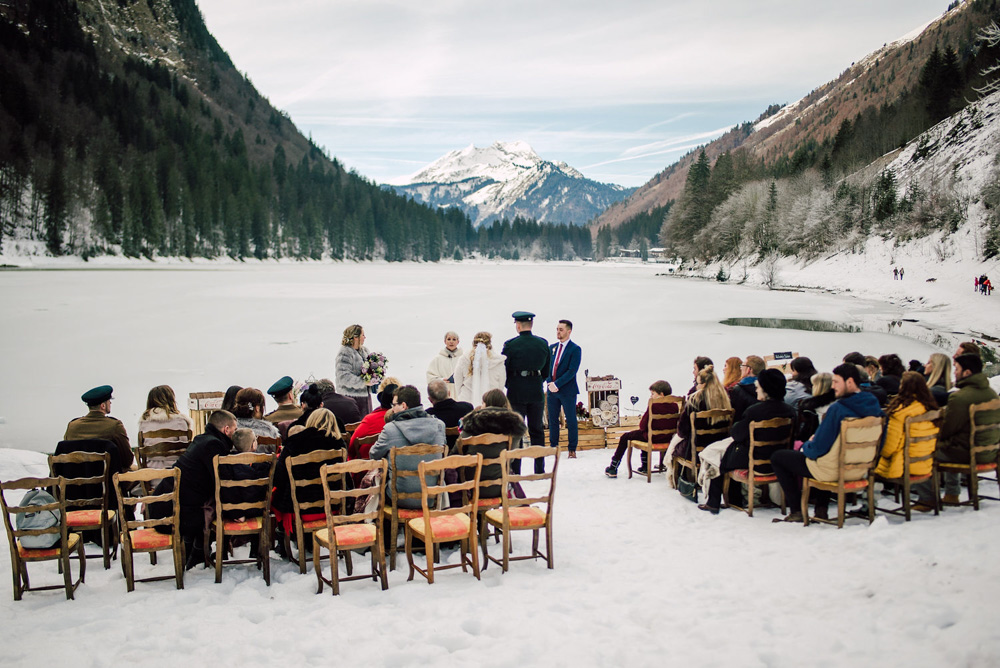 What were your thoughts behind the flowers – bouquet, button holes, centrepieces etc?
They felt wintery and were a nice contrast against the snow. All from 'Chocolate Falls': button hole station, flowers, table decoration, boxes at the front of the ceremony.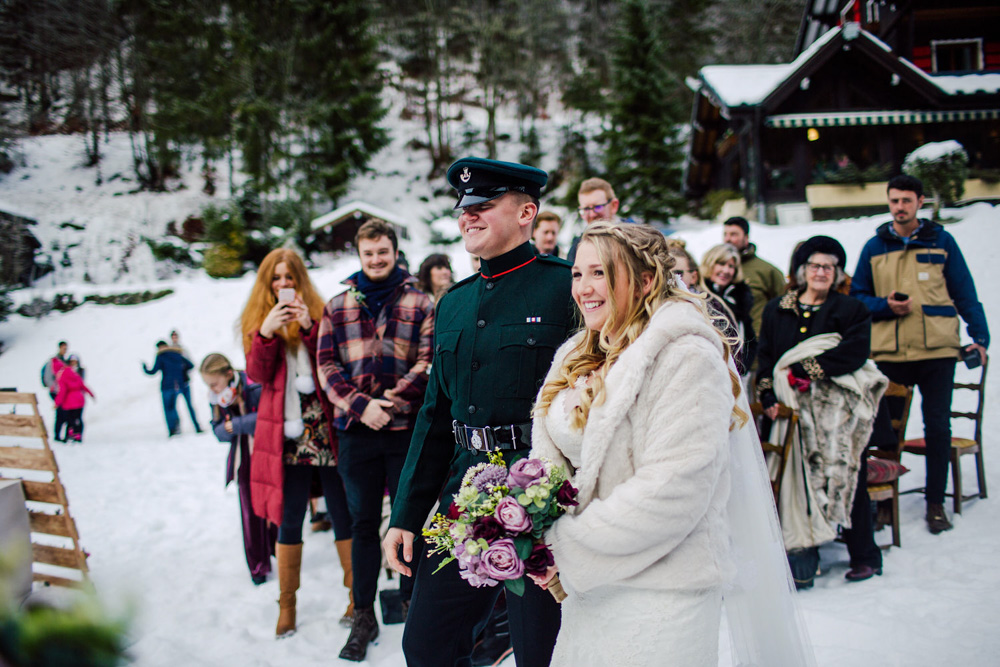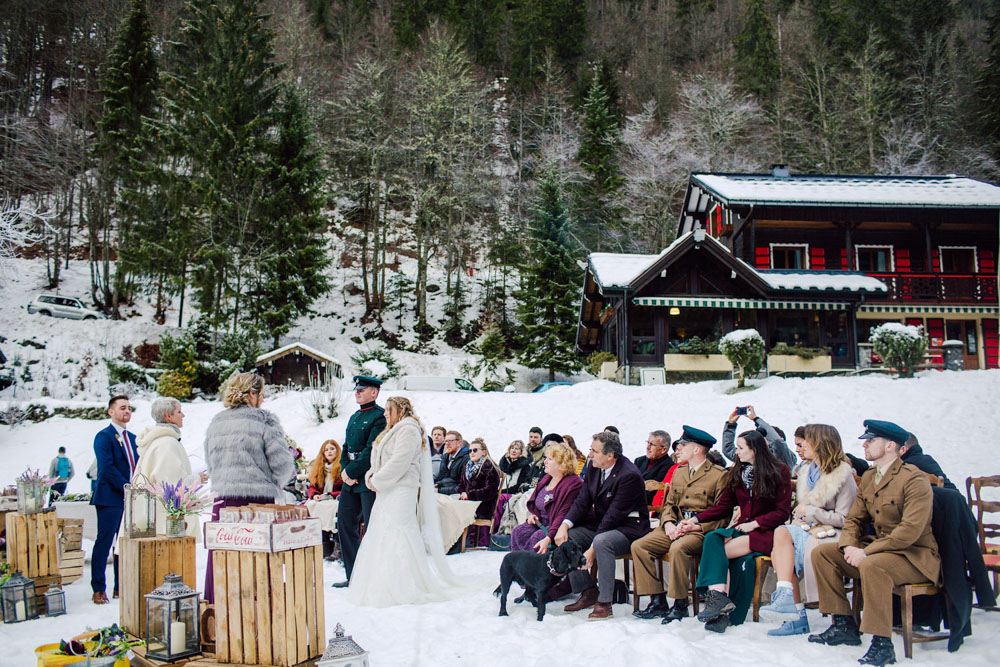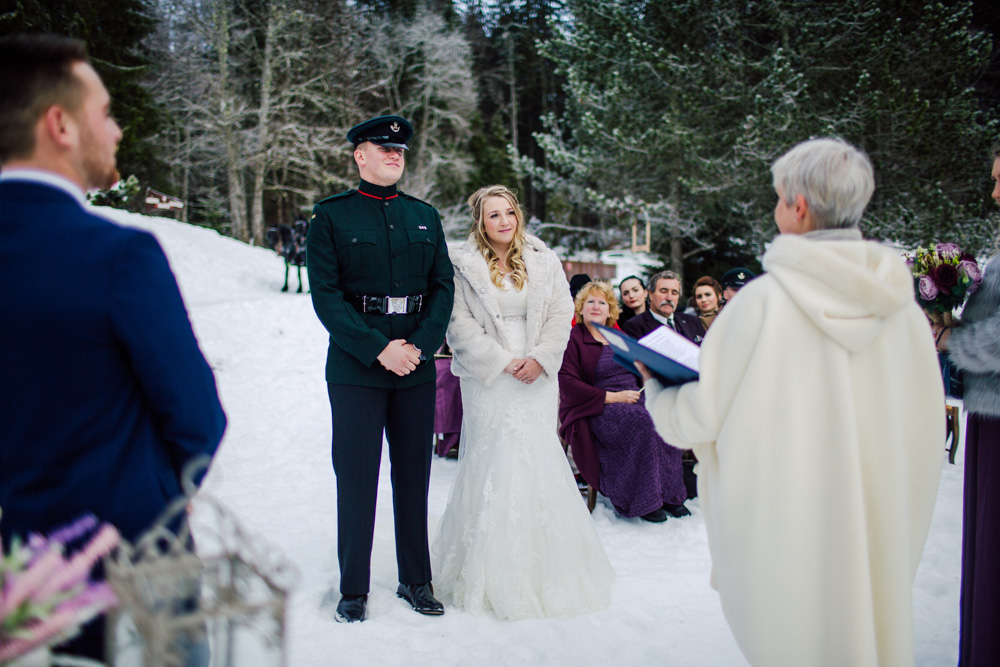 What type of ceremony did you have and what were the special features of the service?
We had our non official wedding ceremony by Kay Murphy from Morzine. It was outdoors, just next to a stunning frozen lake Montriond, in the snow.

The logistics were provided by our wedding venue, The Farmhouse in Morzine, including: transfers for our guests and beautiful wooden chairs.

The bridal party arrived to the ceremony in a horse drawn carriage ride with Rachel and Filou. After the ceremony Will and I left on the carriage, making a loop around the lake just the two of us.

Horse and carriage rides around the lake was also an entertainment for our guests so they could experience the beauty of the lake and see why we chose the beautiful location.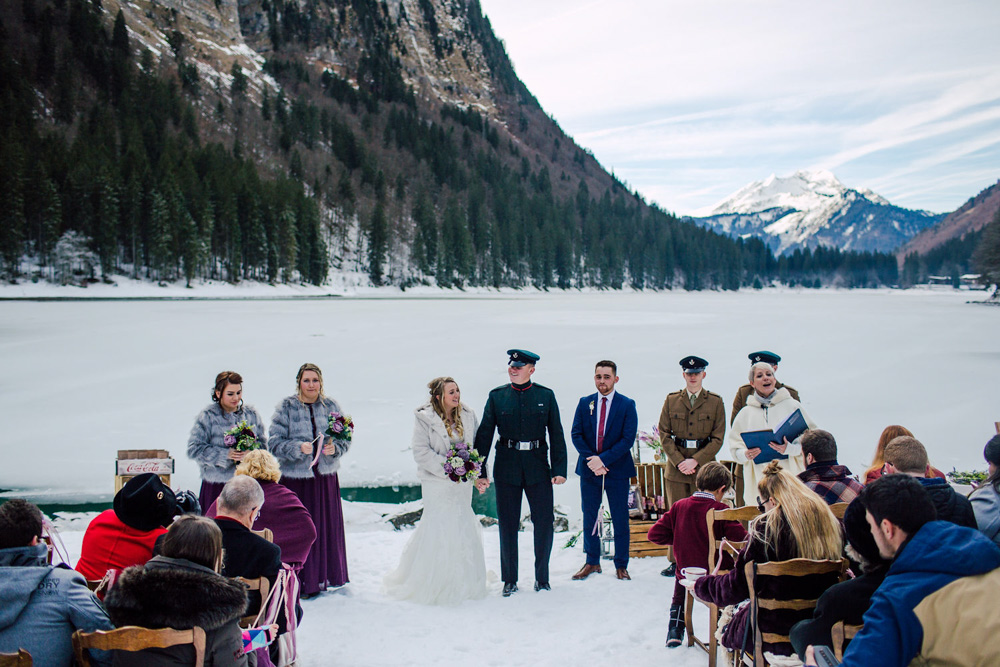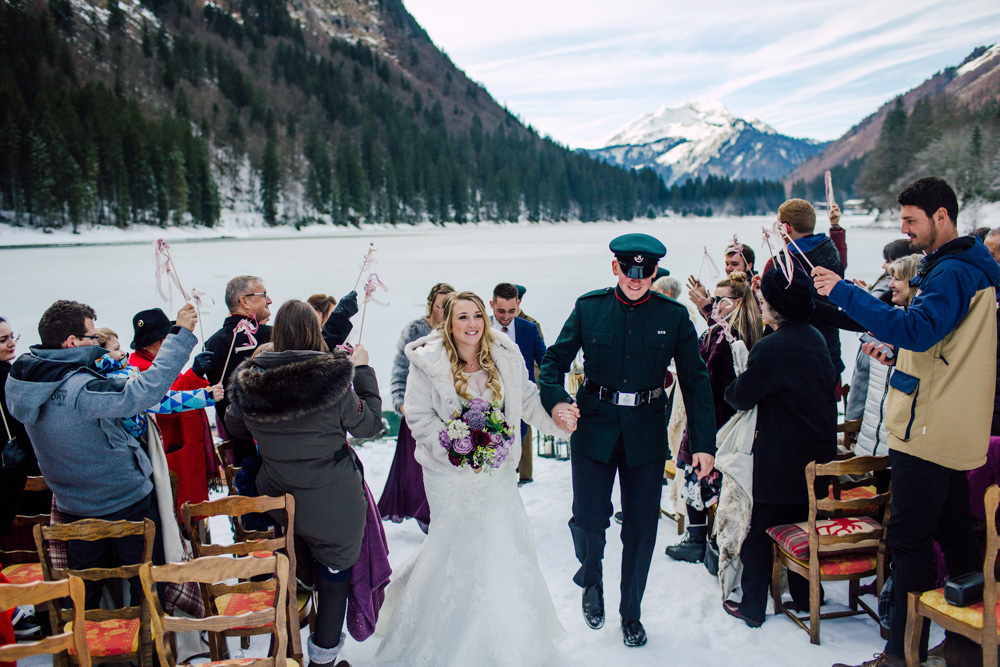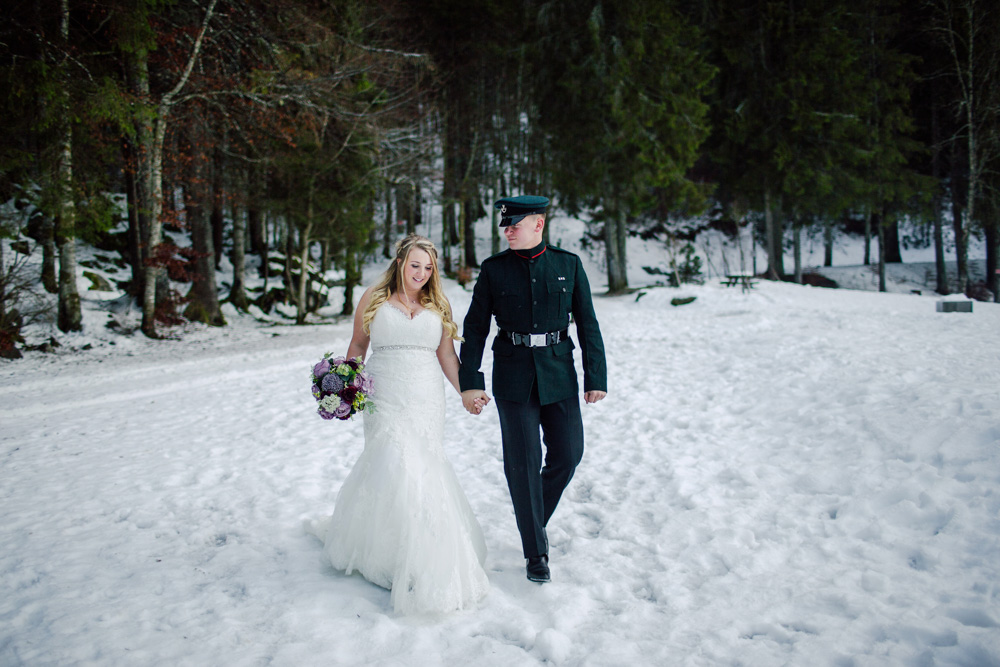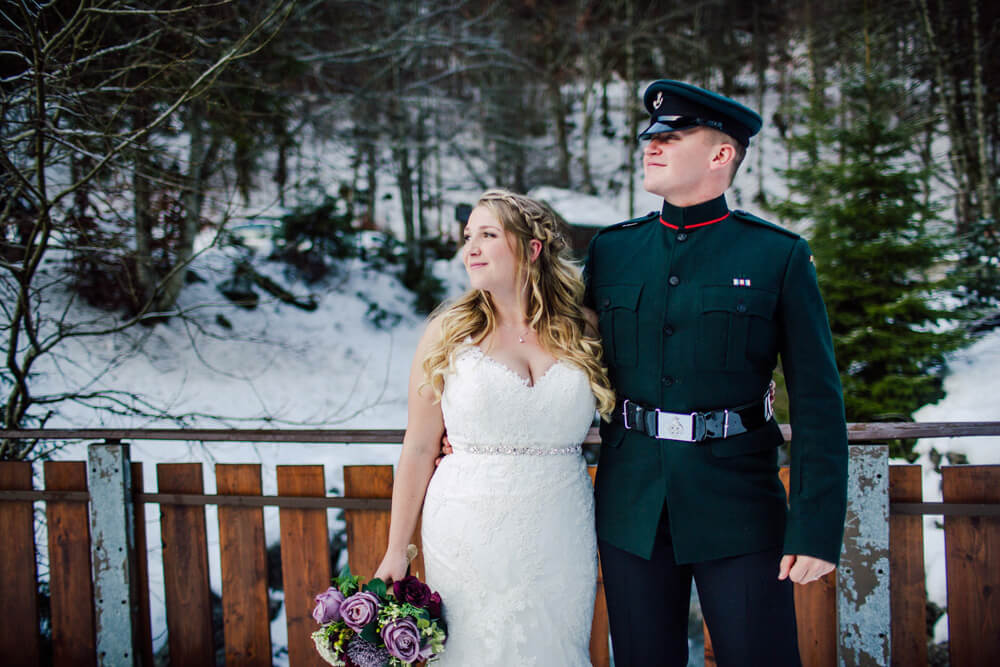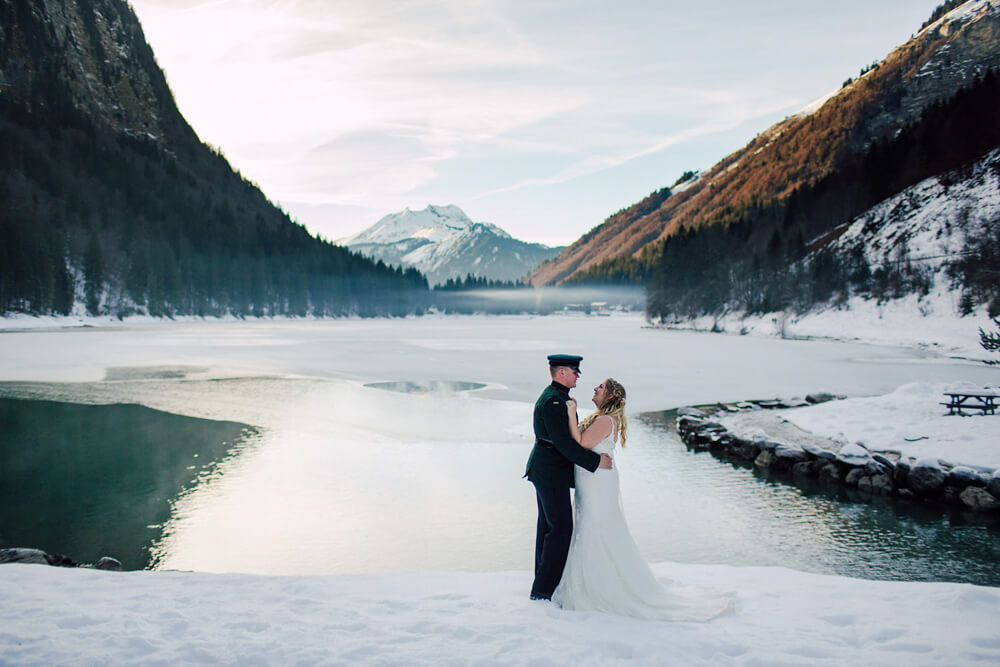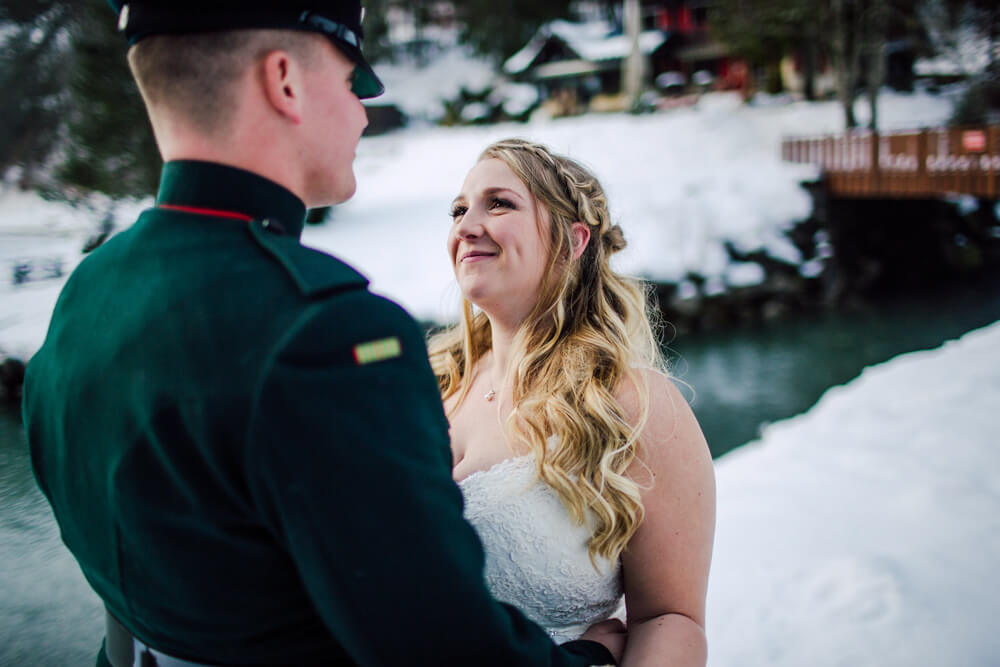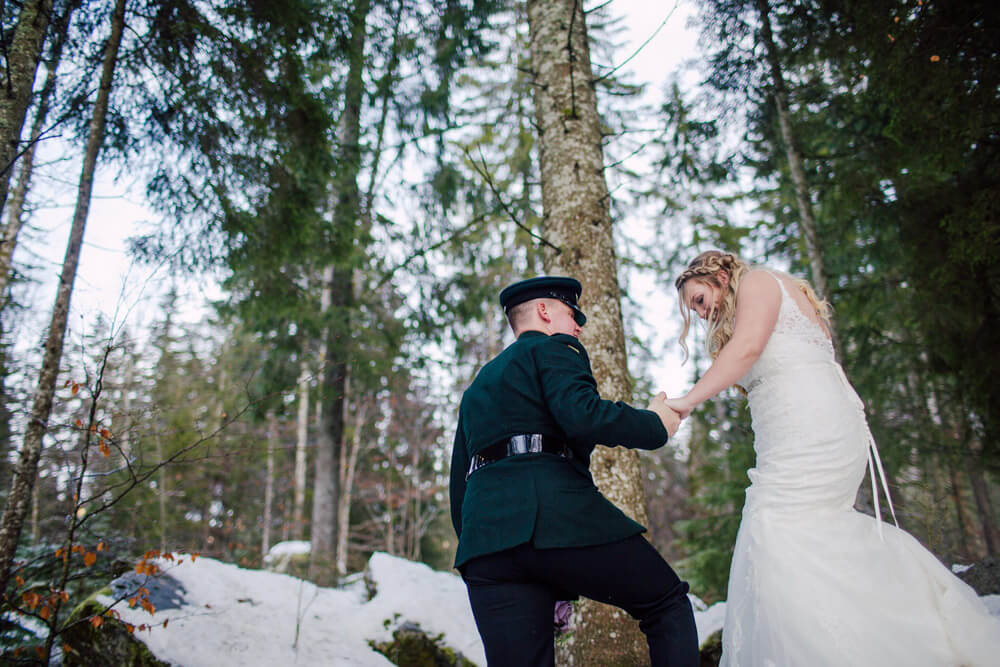 Why did you choose Eight Bells Wedding Photography and what comments can you make about the images & the video?
The most amazing pictures I have ever seen. All the pictures were so natural and you could see the love of the two people photographed. The website looked really professional. I also heard very positive reviews from others I booked with (hair and makeup) about Reuben and Polly.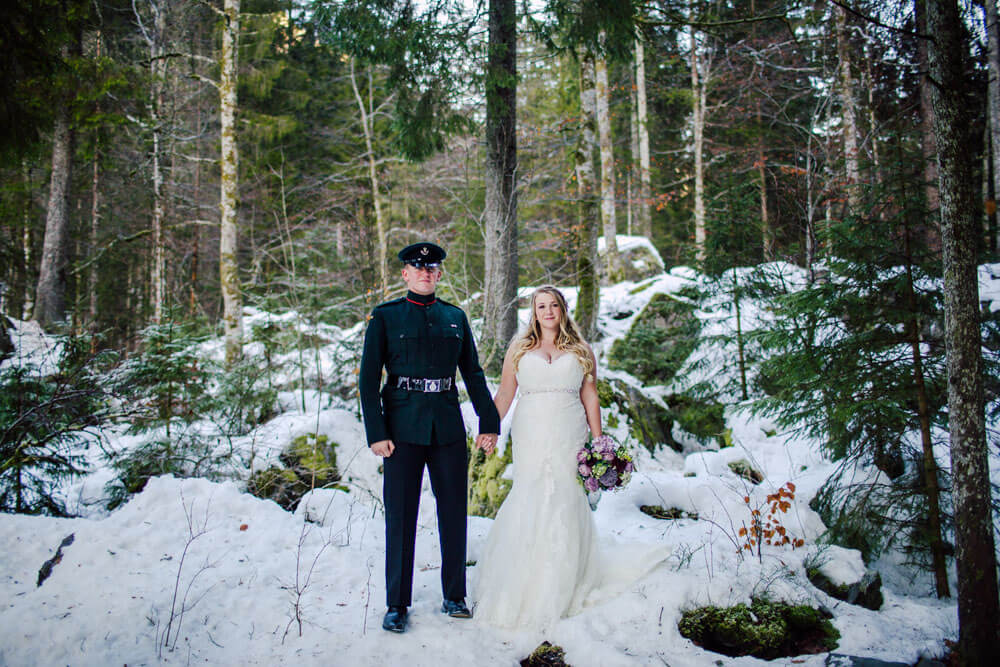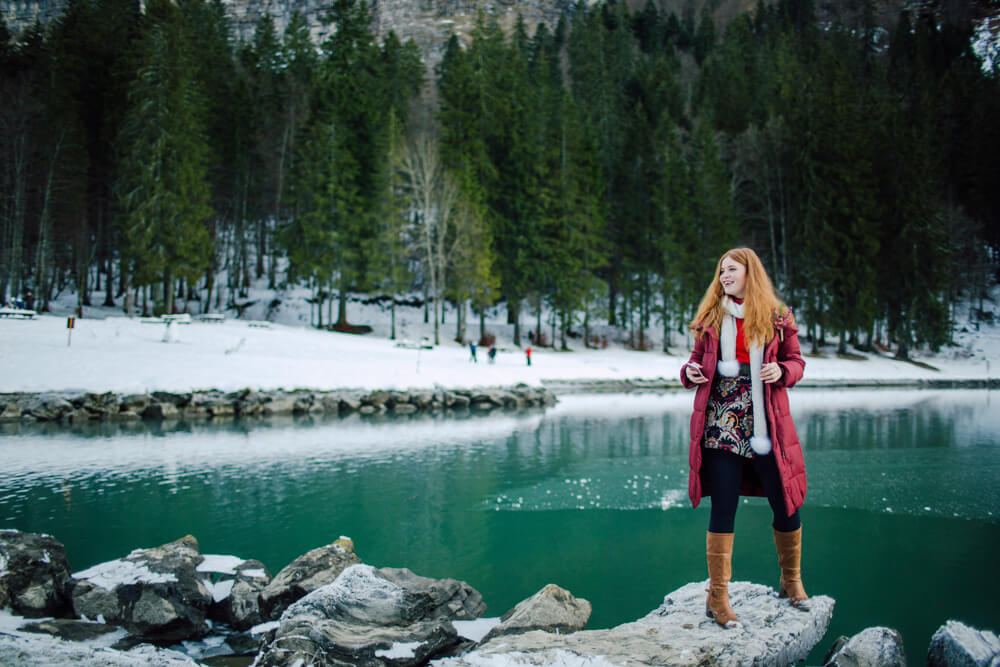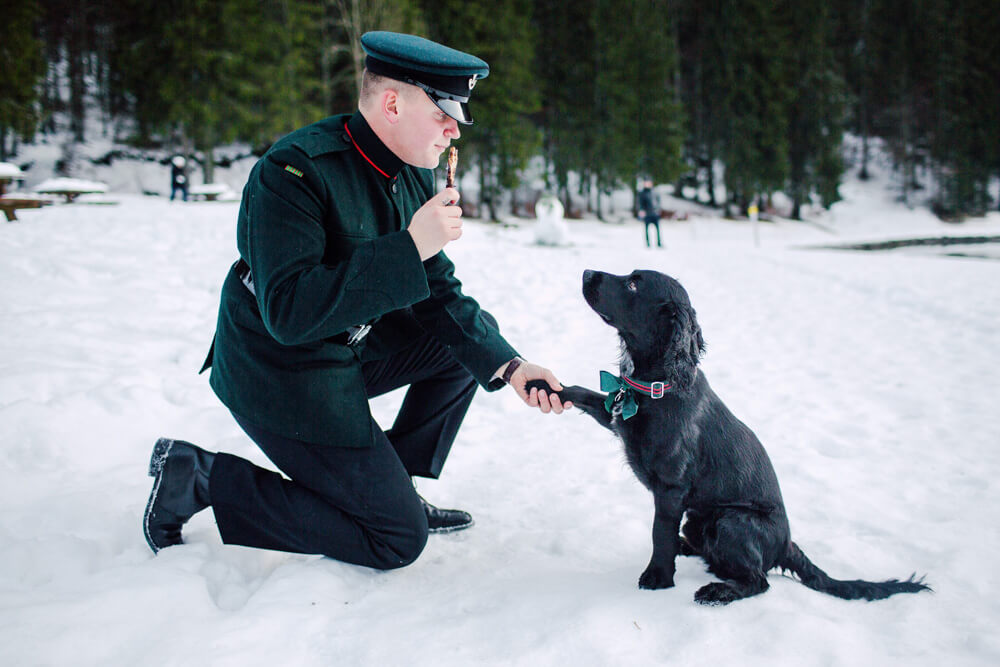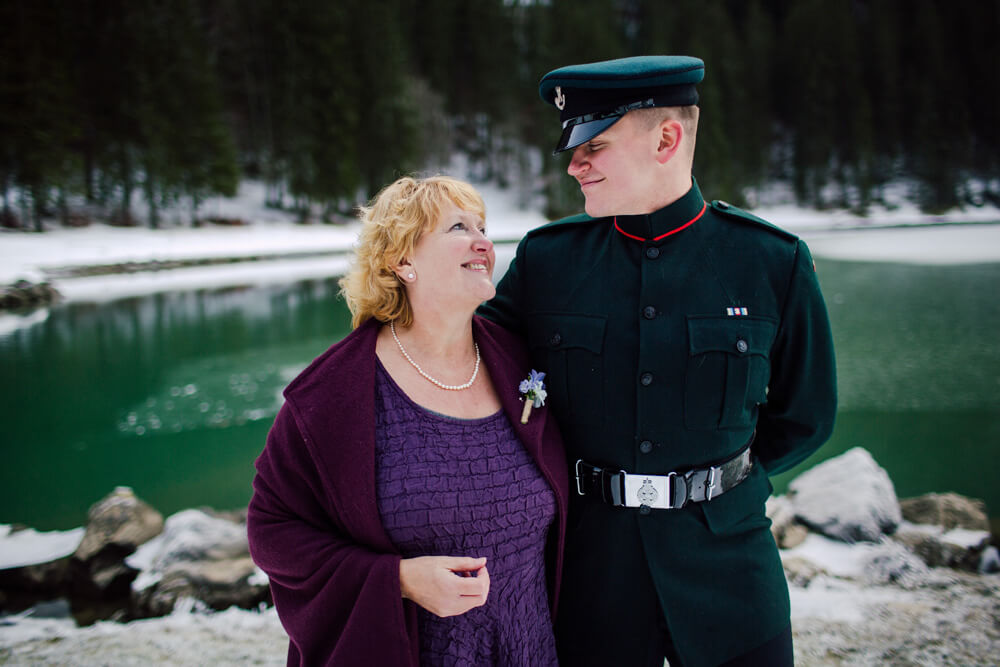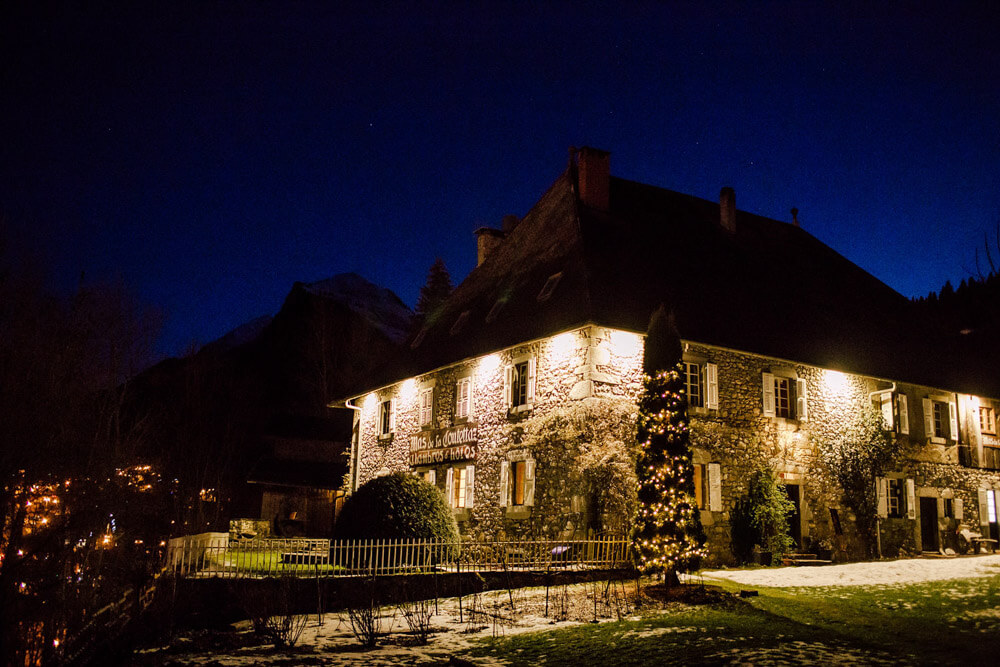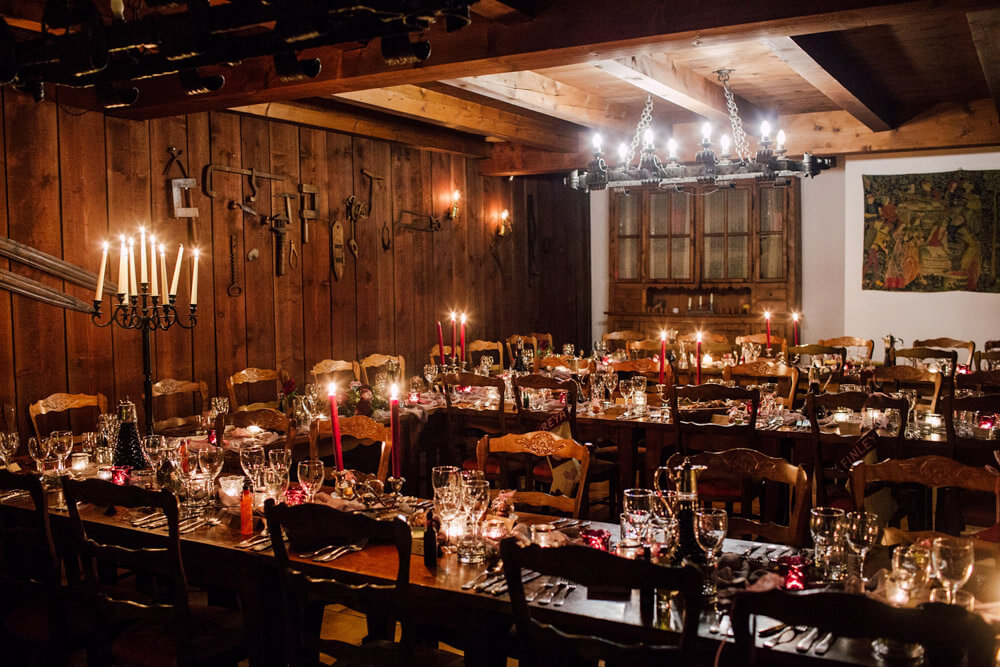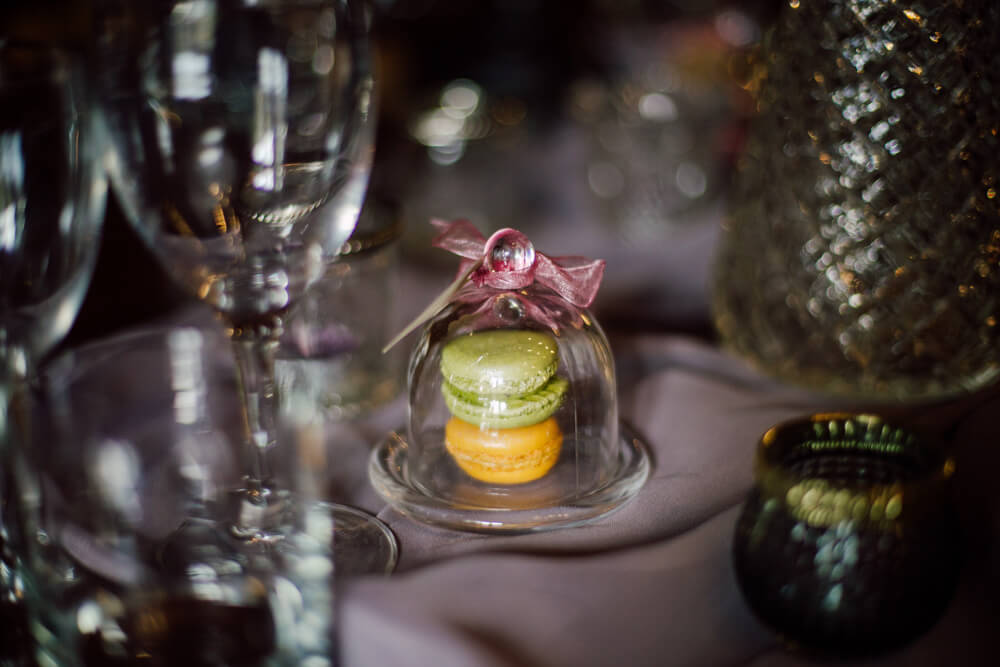 What music and entertainment did you choose and why?
Squid Lips music band from Morzine – we love jazz music and they were very versatile, fun and groovy. Our first dance music was Kygoc- Raging, because it reminds us both of when Will is deployed with the army.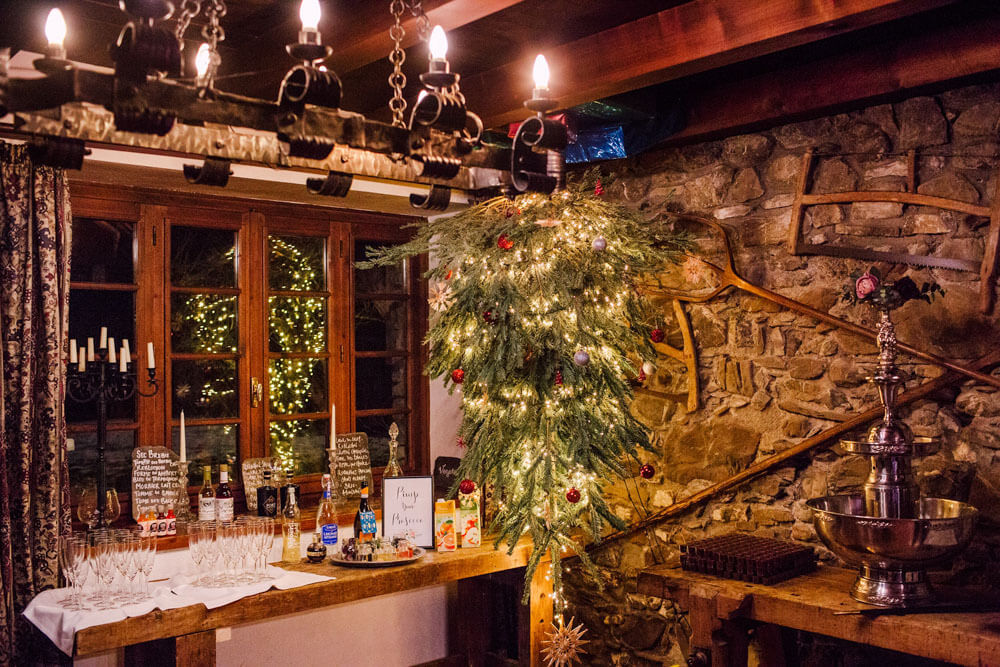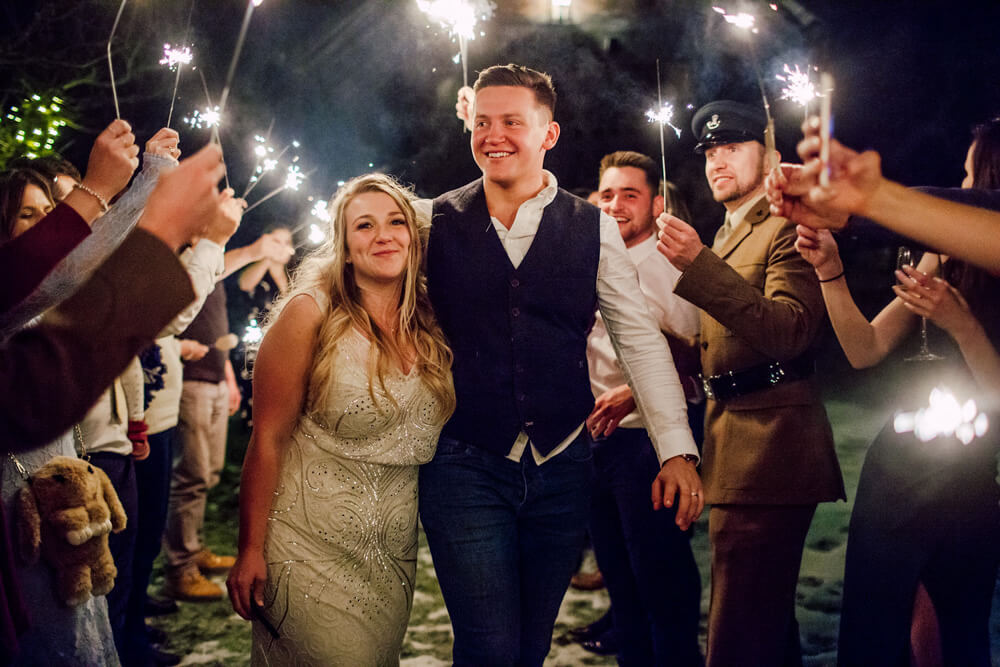 What events and moments made your day special?
The very special view at the lake Montriond. The music band and the photographs.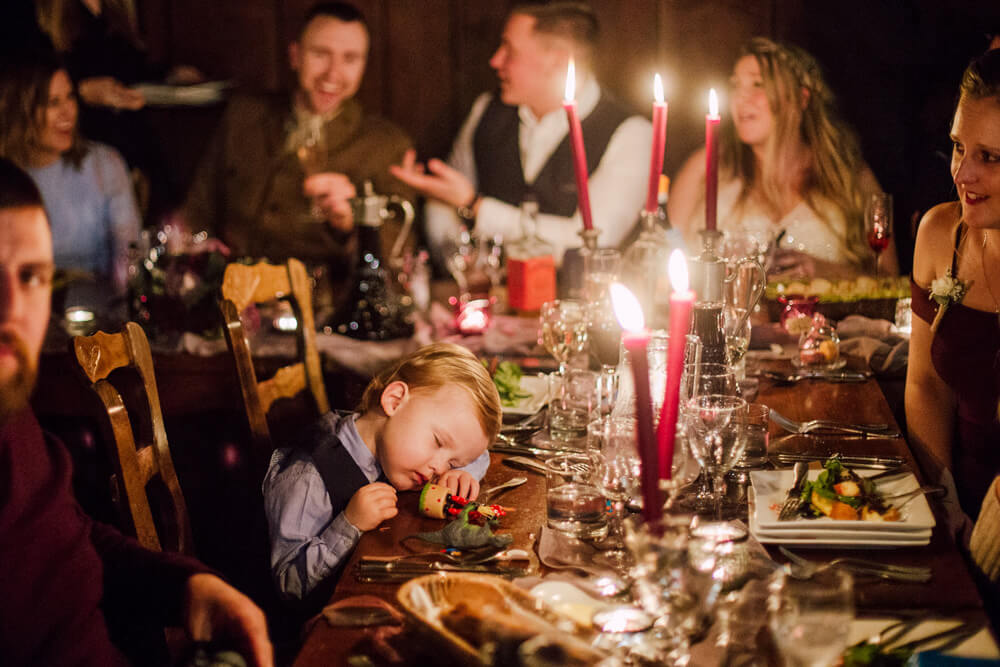 FEATURED SUPPLIERS