The Farmhouse Morzine Summer Wedding, French Alps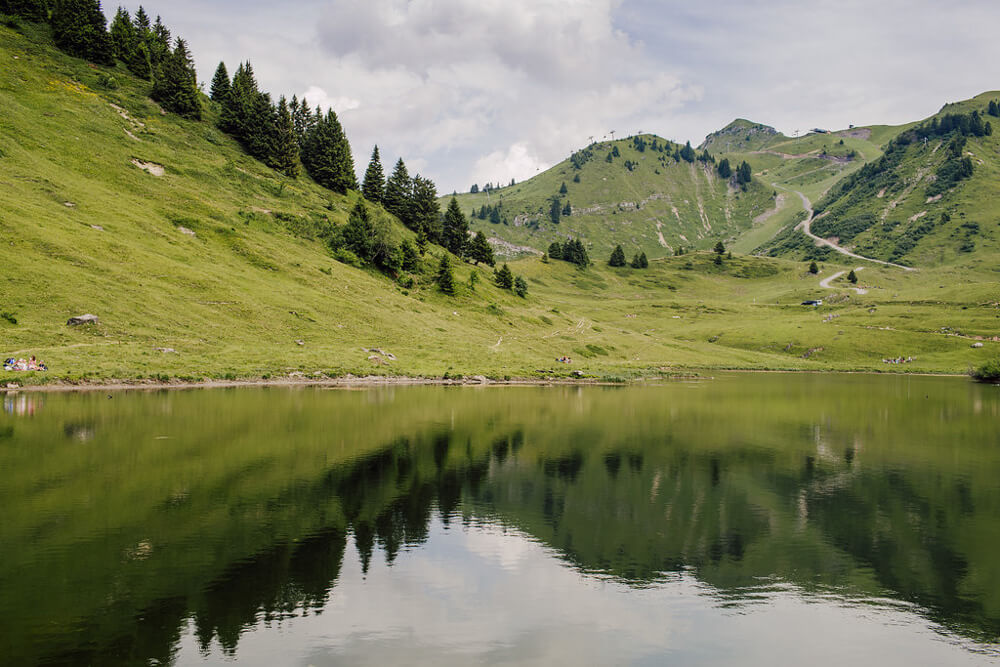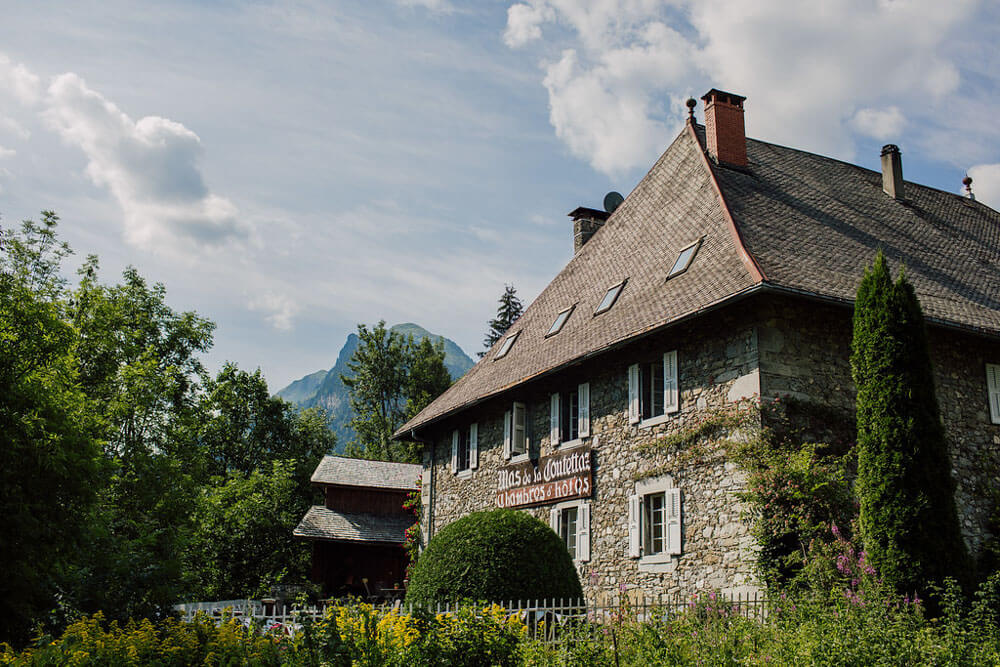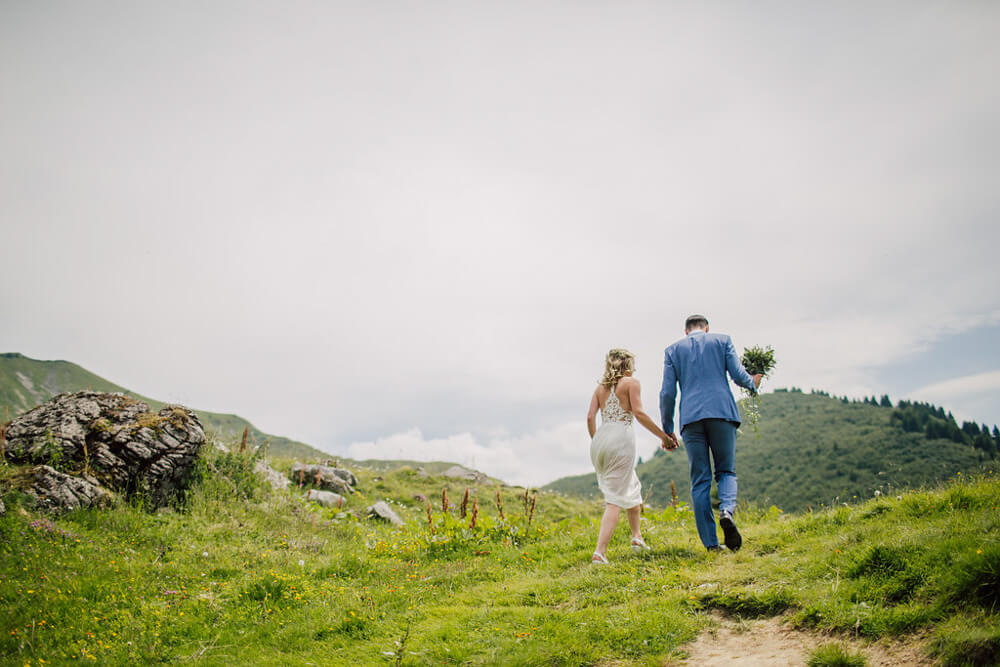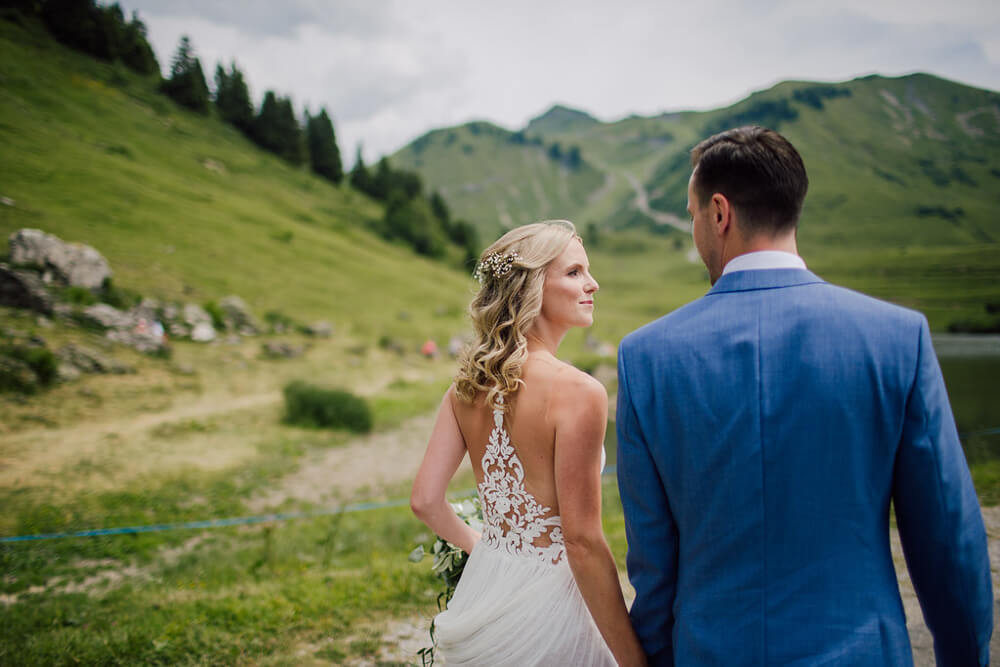 Why did you decide to get married in the French Alps?
We have been coming to Morzine for years on holiday and we have had our happiest moments there. It has a sense of adventure and joie de vivre that captures what we stand for as a couple so it really made sense. Getting married in France really tore up the rule book and allowed us to personalise our wedding so much more so than we could have done in the UK.
How did you find the venue and why did you choose it?
We went out to Morzine out of season and looked at a few venues. As soon as we walked into the Farmhouse we were warmly welcomed by James with a drink and a roaring fire, with Redbone by Childish Gambino playing in the background. It was so effortlessly cool and seemed perfect, we knew it was the one. James was lovely and so relaxed, his answer to our requests was often a simple 'Yes' and he worked tirelessly to deliver the perfect wedding.
Please tell us about your wedding dress and accessories
The wedding dress was a Rosa Clará dress with silk muslin skirt and a lace bodice with lace appliqués and a sweetheart neckline. Charlotte loved wearing the dress and it was amazing to dance in! The accessories were kept simple as the dress didn't really need it. Hair was done by local hairdresser Kerry Brooker – she wove gypsophila into a plait that looked beautiful and lasted the whole day!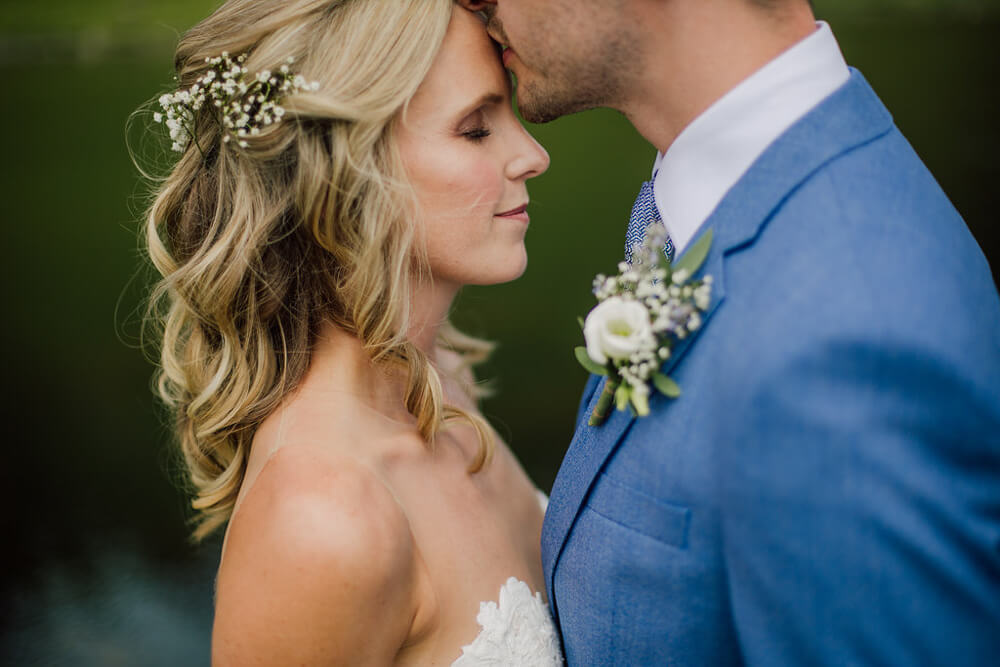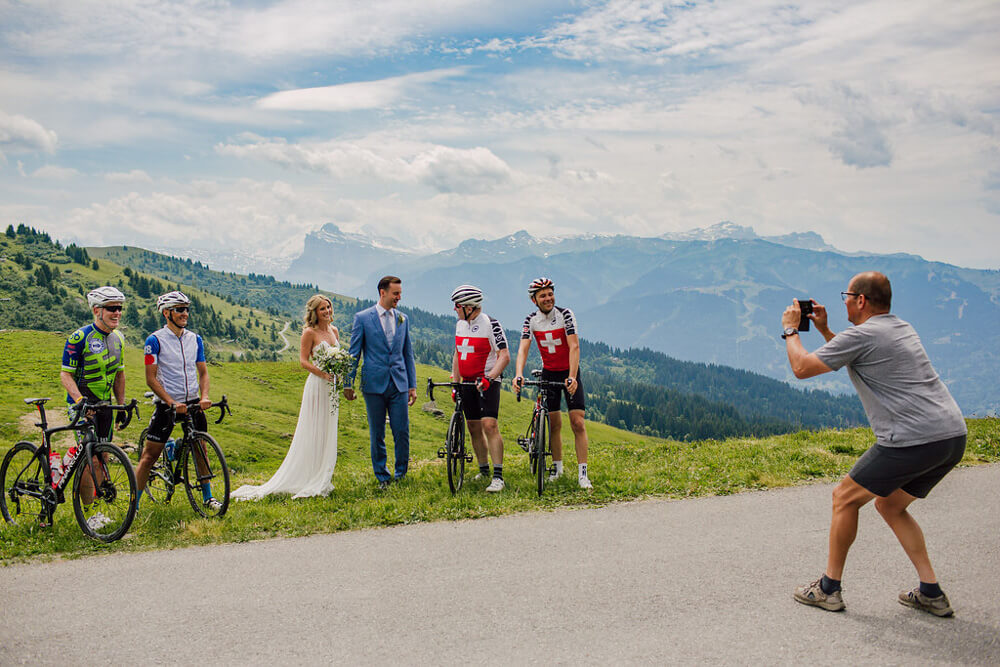 What inspired the choice of fashion and accessories for the groom?
We were really keen to lose some of the more traditional elements of British weddings, such as morning dress, as we didn't think it suited us or the setting. Rupert went for a light blue Hugo Boss suit with a geometric patterned Thomas Pink tie.
What type of ceremony did you have and what were the special features of the service?
Our ceremony was on the front lawn of the Farmhouse, overlooking Morzine, with Avoriaz poised up in the mountains in the background. One of our best friends conducted the ceremony, which he had written by himself. This made for a ceremony that was totally individual and personal to us, with lots of beautiful sentiment to us both that could only have been delivered by a close friend who had known us for years. We had a stirring, meaningful reading from one of Charlotte's friends, and another close friend gave a hilarious rendition of a David Bowie song. Being outside, flanked by the mountains, surrounded by friends and family and hearing the breeze whistle through the trees felt like heaven.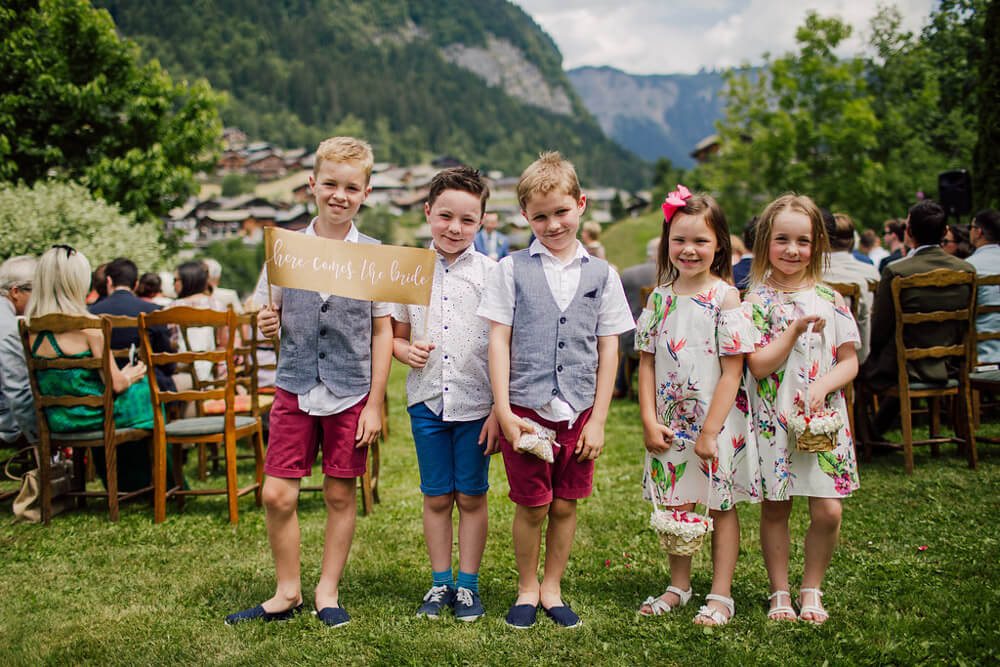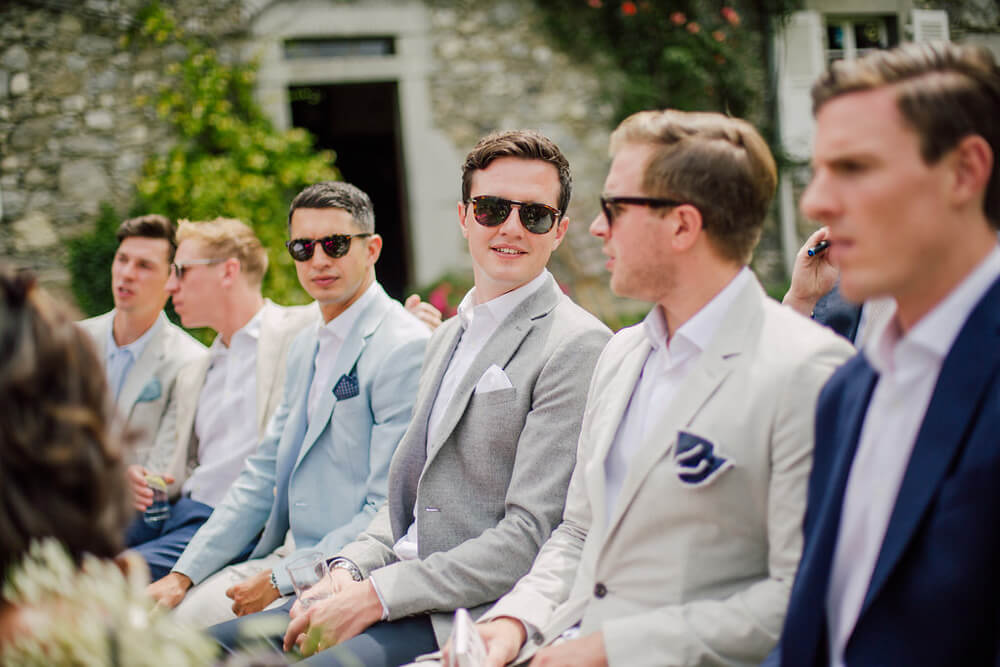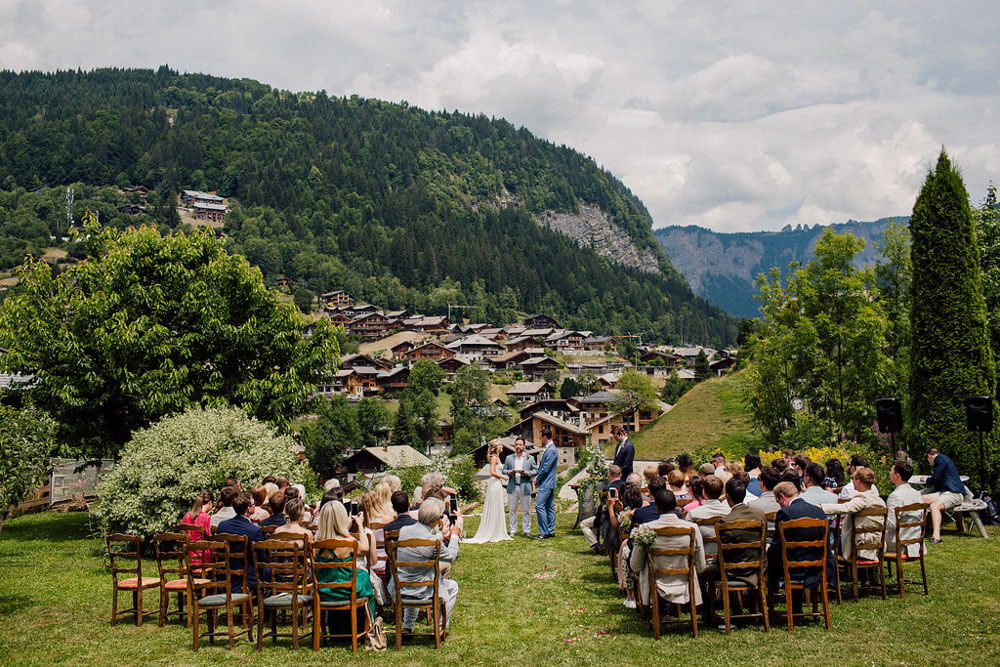 Was there a theme for the wedding party fashion and what inspired the outfits for the bridesmaids, page boys, bridal party, groomsmen etc?
We went for a summer garden party theme, which allowed guests a broad interpretation of what to wear. It meant there was a relaxed style, with lots of pastel colours, flower prints, linen suits, flowing dresses and as it was a hot day, it meant people could keep cool on the day.
What were your thoughts behind the flowers – bouquet, button holes, centrepieces etc?
We love all the mountain flowers we see when we're out hiking around Morzine so we tried to mirror that with wild flowers in pastel shades and loose, more free flowing arrangements and bouquets, with a few white roses added. Delbard Morzine did such a wonderful job with the flowers, we didn't give them lots of details of what we wanted, we just told them broadly what we liked and showed them a few photos, and they did the rest. We were so happy with their creations. The flowers were lovely additions to incredibly beautiful scenery.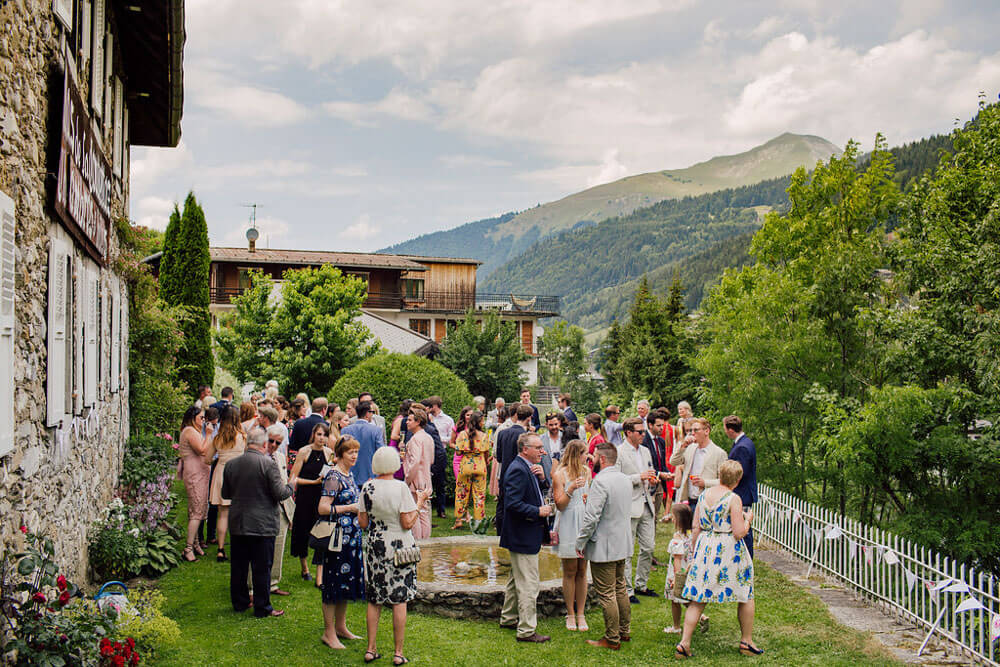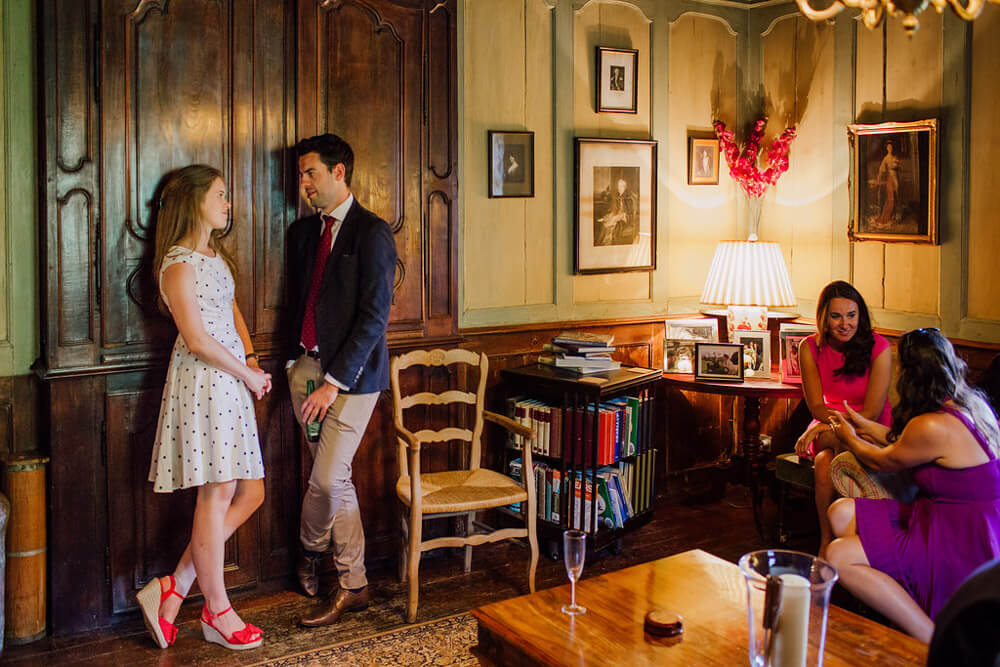 Describe any DIY elements?
There were so many home made elements that the transfer from the UK took 3 cars full of stuff! Charlotte painted the order of service on a wooden palette that stood on an easel. The seating plan was made from a ski map of the area and the tables were named after some of our favorite mountain peaks in the portes du soleil. Charlotte's mum made lots of things, including really beautiful table runners made from hessian with a lace trim.
Describe the food (canapés, cake, main menu etc).
We wanted to work in plenty of French influence into the food and wine; the Farmhouse delivered so well on this. The dinner had some french classics like vichyssoise, and all the food tasted divine and was served beautifully. The wedding cake was made by the La Bonbonniere in Morzine; it had a two tier base of a fraisier and framboisier, with a macaron tower on top. La Bonbonniere created a bespoke masterpiece. Another real highlight was the midnight snack which was tartiflette, a nod to our favorite meal when skiing. The guests loved it!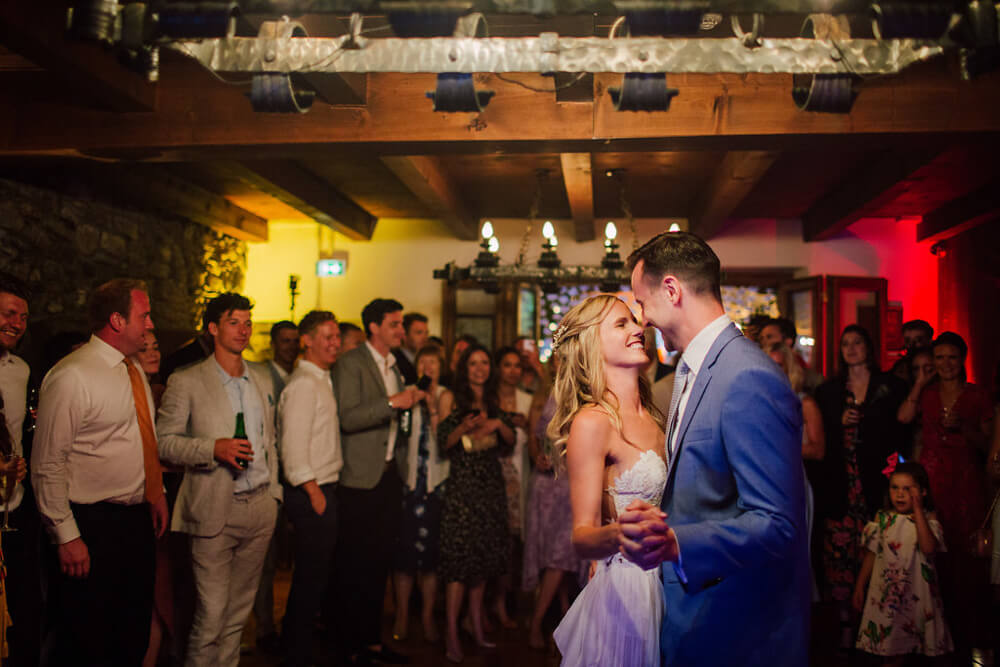 What music and entertainment did you choose and why?
We came down the isle to 'You're all I need to get by' by Marvin Gaye and left to 'Ain't no Mountain high enough' also by Marvin Gaye. We couldn't get married in the mountains without some obvious references! Our first dance was 'Grow old with me' by Tom Odell. We found a local DJ, Dan Aken, who was really keen on us providing him with our favourite tunes and he came up with an awesome playlist.
How did friends and family help with the planning/ execution of the day?
Family helped lots in the run up to the big day. On the day itself, James and his team really took control and ensured everything ran smoothly. They worked so hard to make sure all the guests were well attended to, and they continually made sure the whole venue stayed looking fantastic. They were so busy but did everything so efficiently you could barely notice. There was nothing we were concerned about on the day – they had it all in hand, so this allowed everyone to relax and enjoy the day.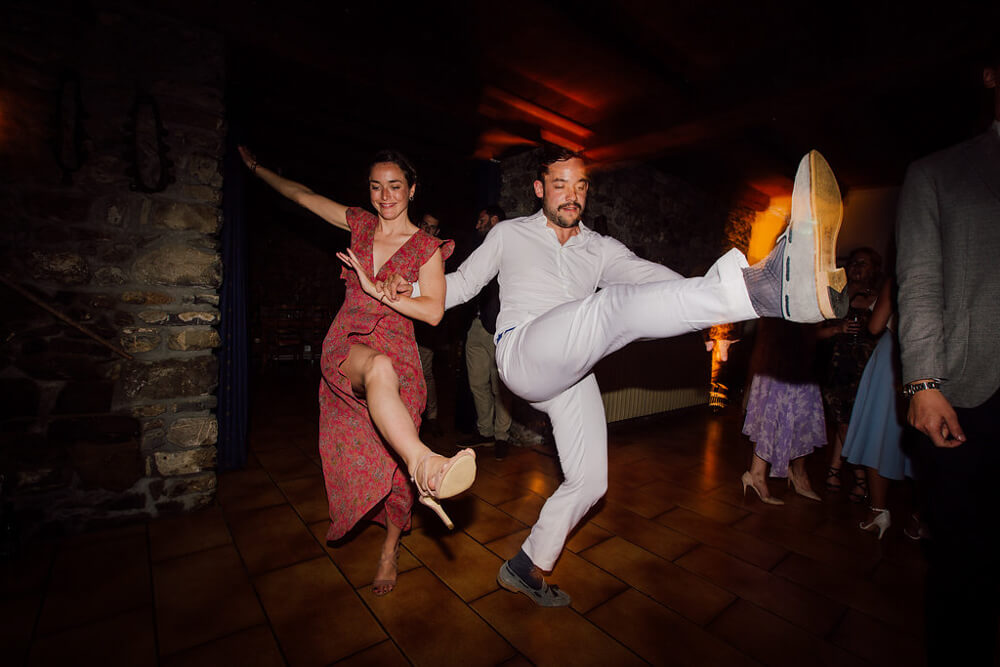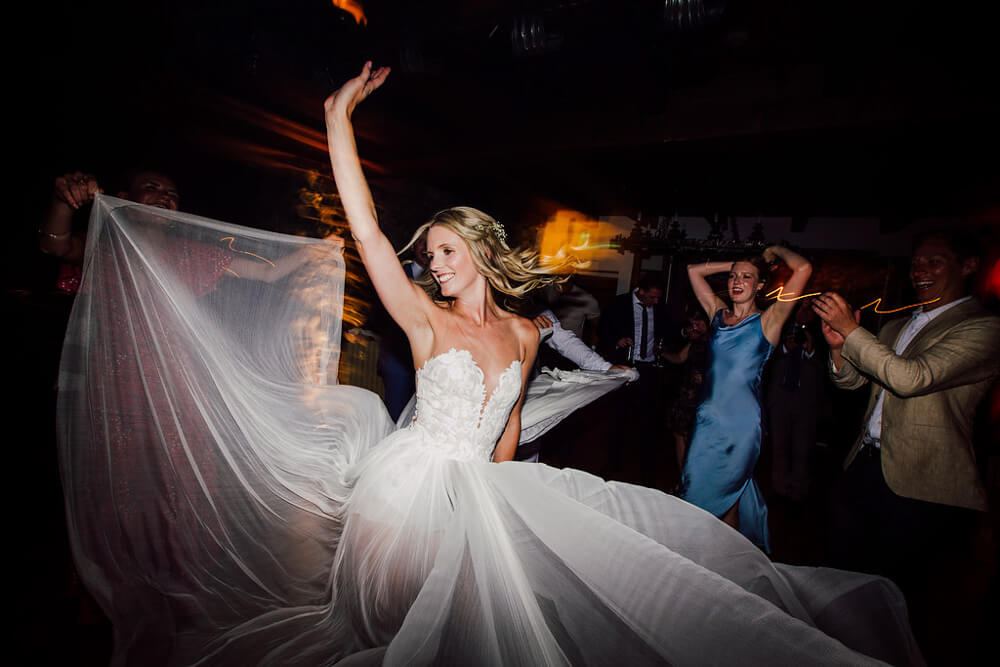 What events and moments made your day special?
Where to begin on what was the most special day of our lives! Reuben took us up to Col de Joux Plane before the ceremony, we got some truly individual wedding photographs in stunning scenery, and importantly had some time our on big day to ourselves to soak it all up. Cyclists were stopping to take pictures of us and wish us good luck, which was such a funny experience. Reuben had also come to Lake Montriond the night before and took beautiful photos of us, our friends and family. Knowing that we had so many good photos before the ceremony really allowed us to enjoy ourselves and be more present for our guests. Having an individualised ceremony was very special and the Farmhouse looked amazing. We got married on Bastille day which meant there was an incredible firework display at the end of the evening that wrapped things up perfectly.
Why did you choose Eight Bells Wedding Photography?
This was one of the easiest decisions we made in all of our wedding planning. Reuben's photos are stunning and as soon as we spoke to him we could tell he loved the area, the mountains and being surrounded by nature, just as we do. We just knew he would be able to take beautiful photographs of everything about our day, including incredible shots of the scenery. The photos we have now are better than we'd ever hoped for! They really capture the magic for us and allow us to remember how special that day felt.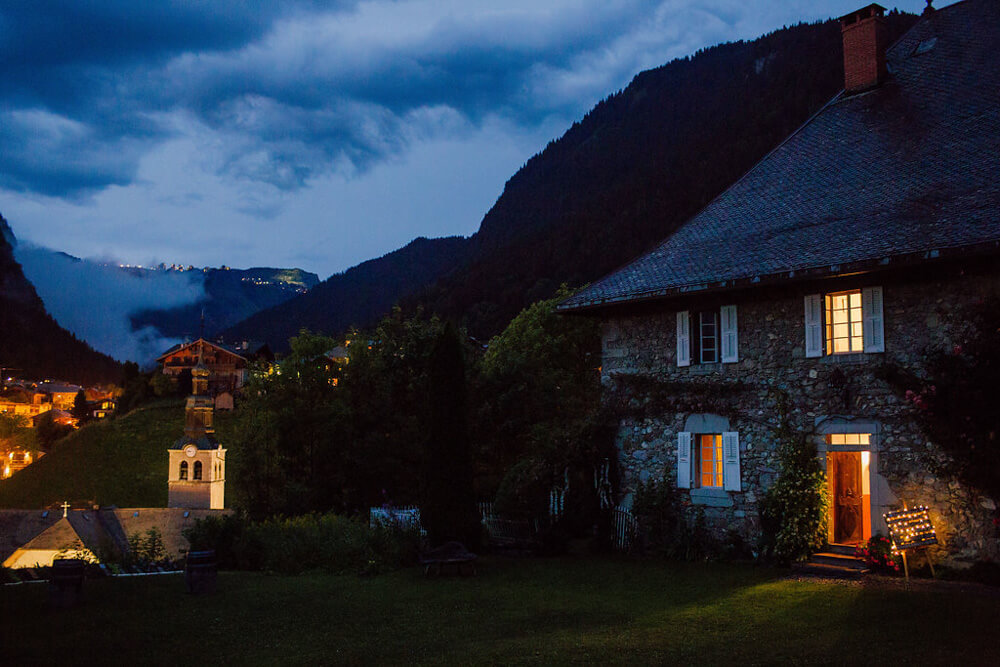 Do you have any advice to other brides on planning their day?
Go with what matters to you both – it makes it so special for you, and guests enjoy seeing your personality shine through! Also, allow time on the day for just the two of you.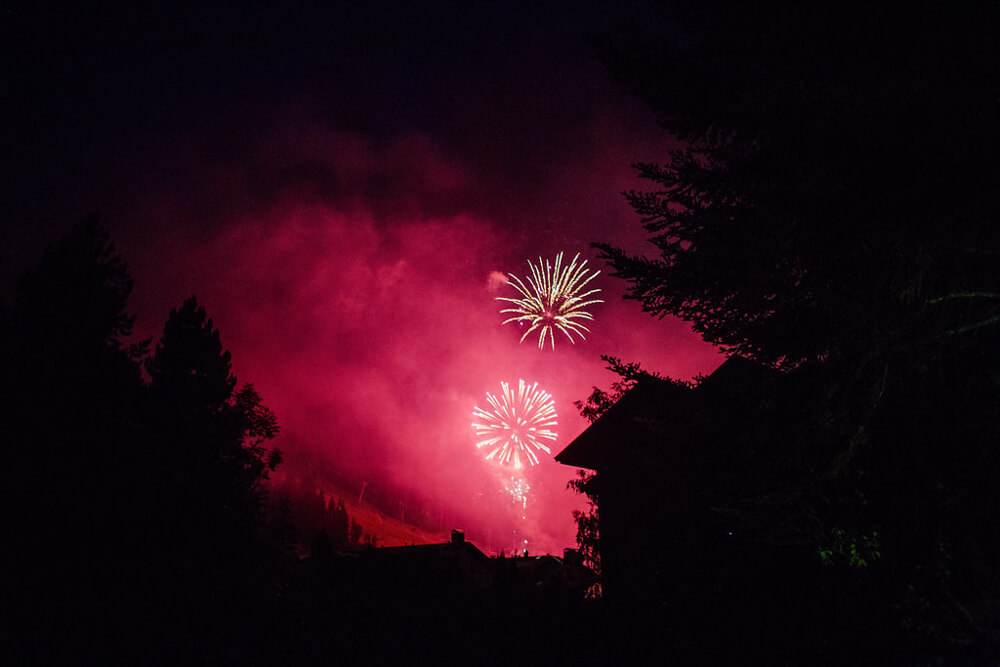 FEATURED SUPPLIERS