Morzine Intimate Wedding in Hotel Champs Fleuris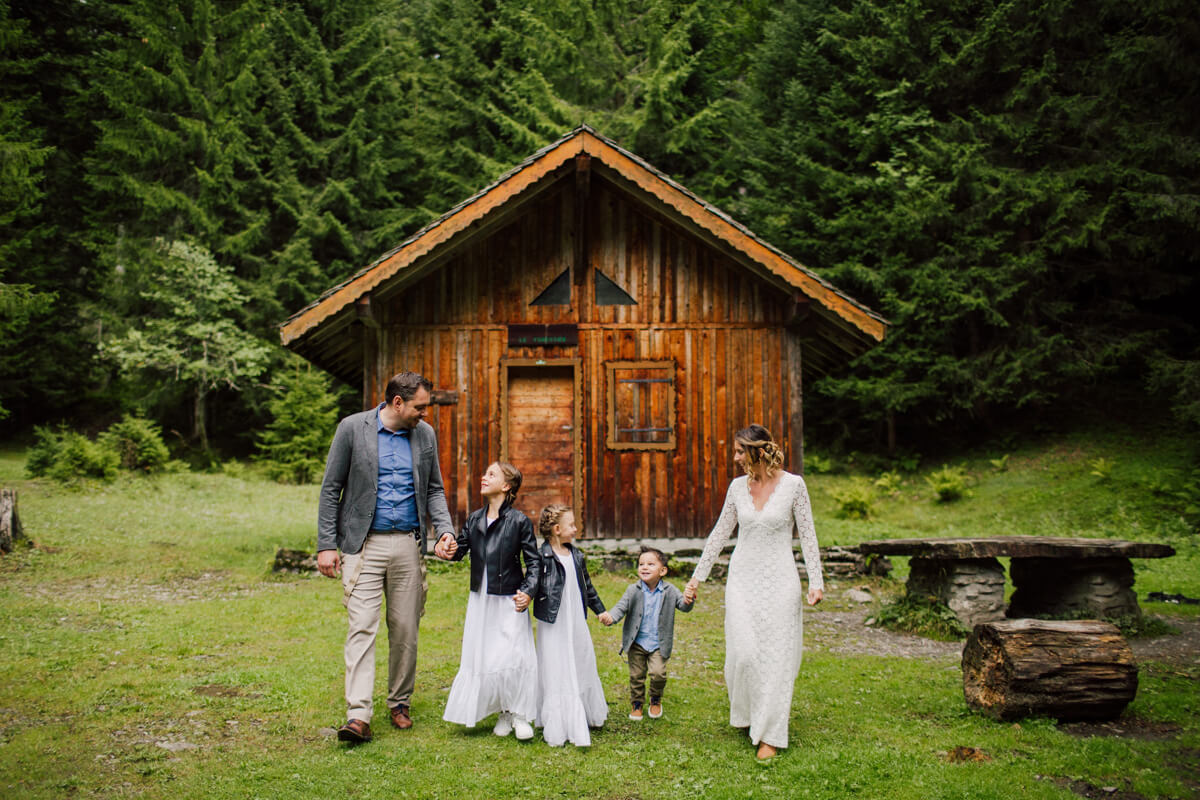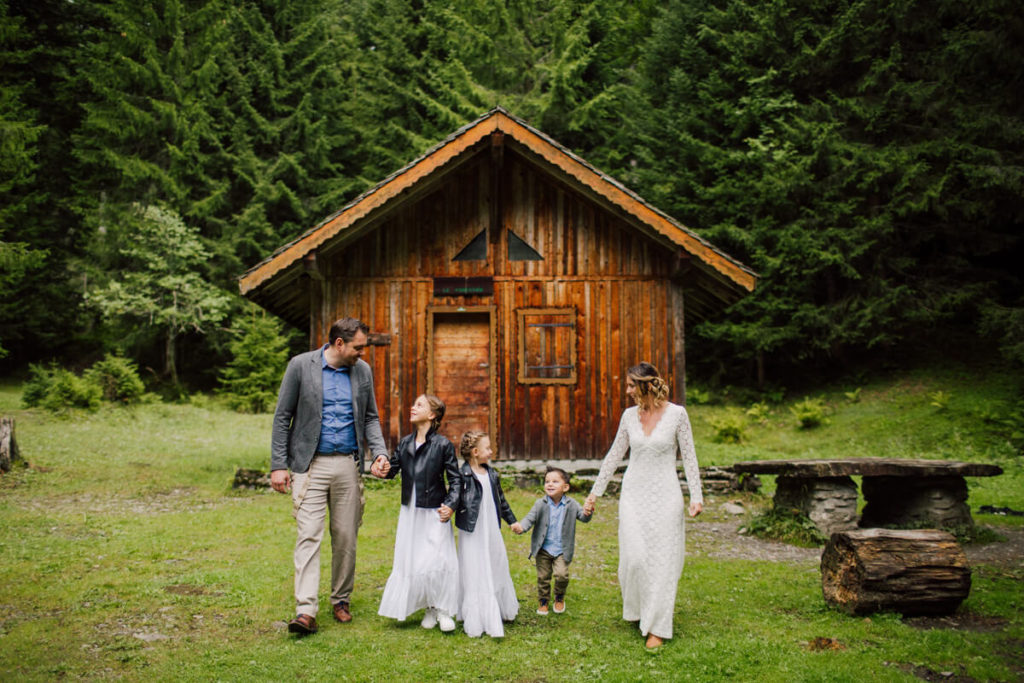 Why did you decide to get married in Morzine?
Sebastian is originally from here and that's why we're now living in Morzine all year round, together with our three kids. We absolutely love this environment, the mountains, and nature. We actually got married here in Morzine 10 years ago, and decided to celebrate our wedding anniversary, surrounded by close family and friends, some of them live here and some came from afar.
How did you find the venue and why did you choose it?
We love the Champs Fleuris Hotel in the centre of Morzine, for the beauty and calm of it's quiet garden, surrounded by mountain views. And it's easy to access and some of our friends and family who travelled from afar could stay on site, which made their stay more relaxed. We loved the charm and the authentic Alpine atmosphere of the dinning hall as well. Luckily, the owners are our friends, which allowed us to feel even more welcomed throughout the preparations and the wedding day itself.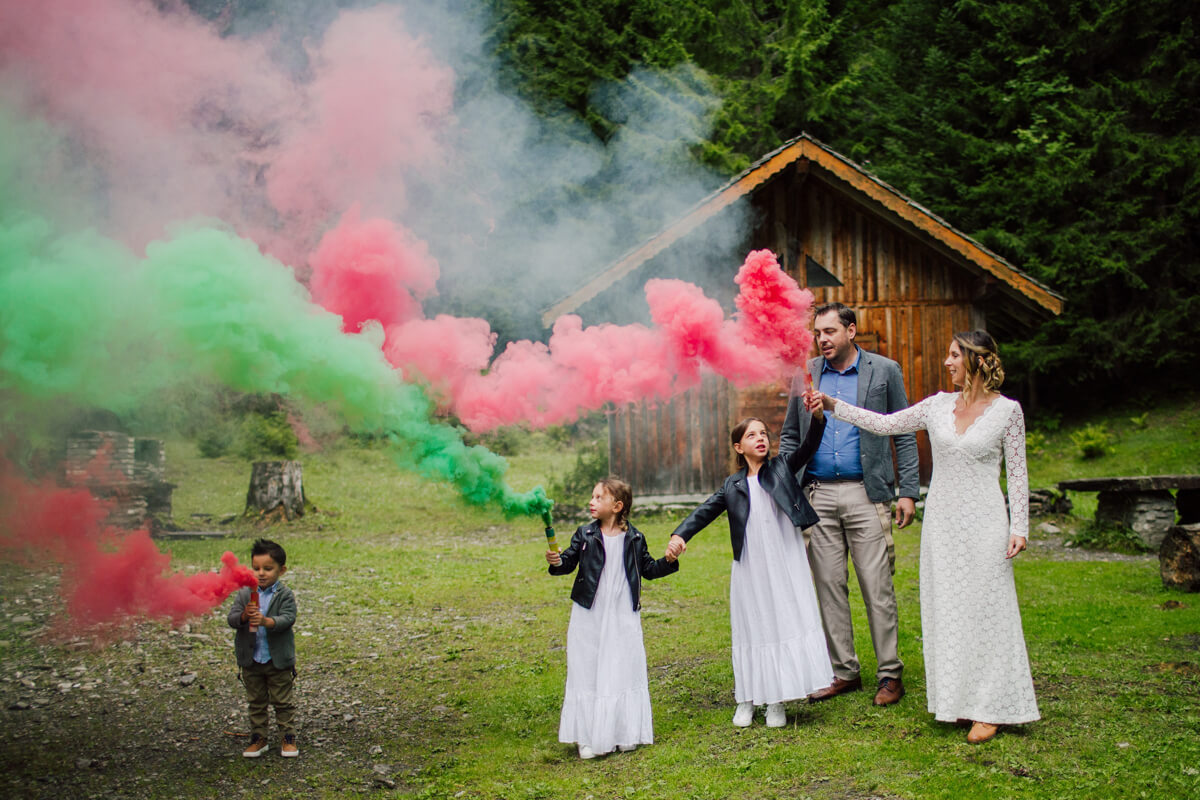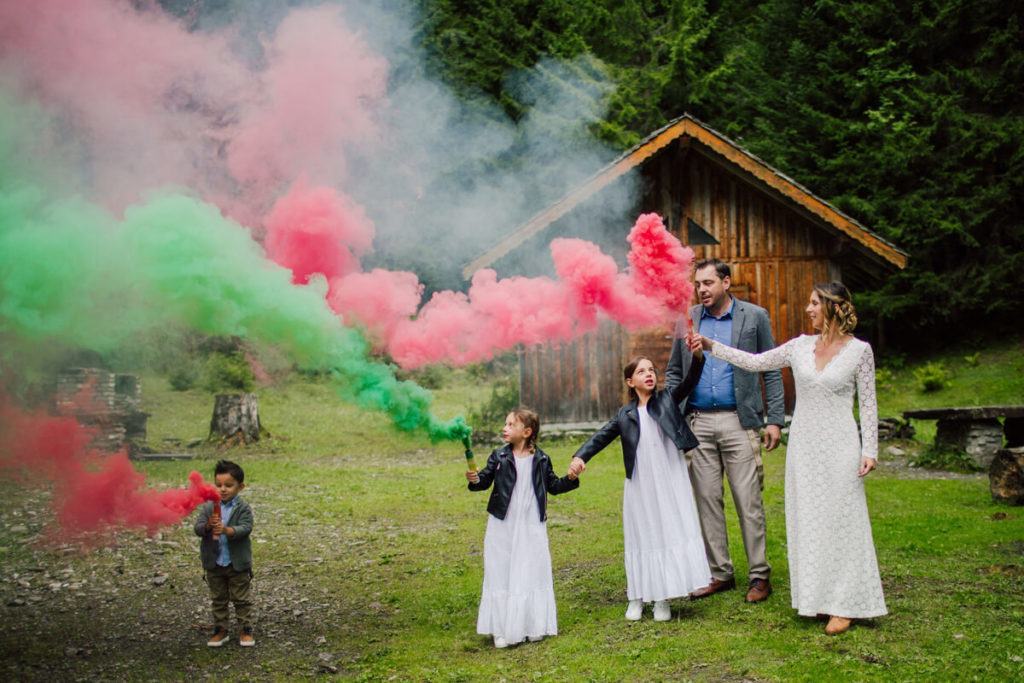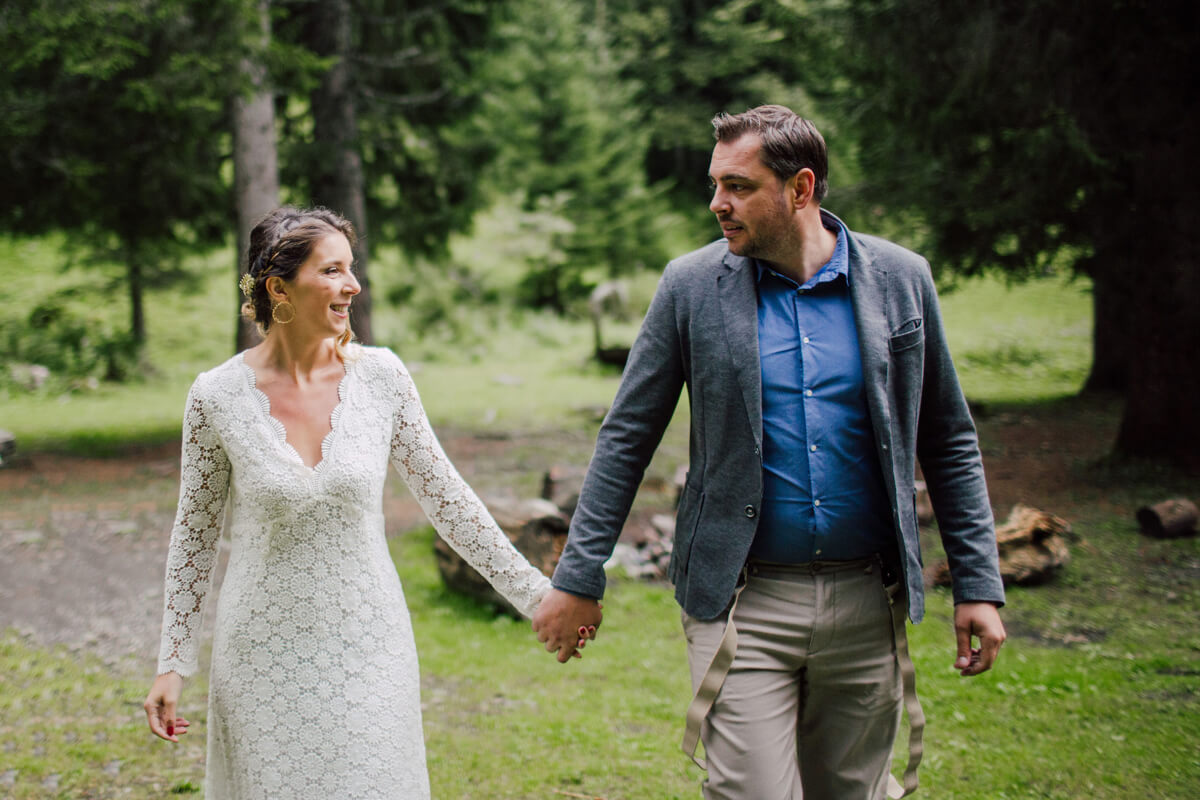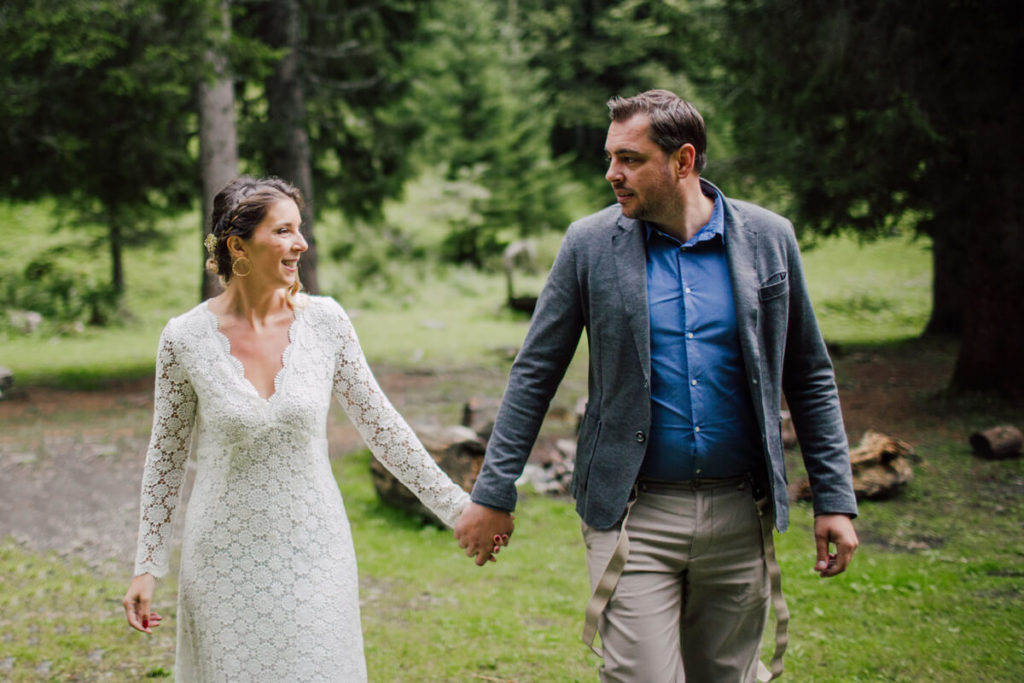 Please tell us about your wedding dress and accessories
I was looking for a vintage look, and found a long folk boho style dress, with long sleeves and open back. I wore a pair of brown hippy – style boots, to complete this romantic and comfy look. I went for a "half up, half down" hairstyle with braids done by Charline from Ross Hair Attitude Morzine and my makeup was done by Magali from Zen Art Morzine. I had a golden hairpiece and golden earrings. I got lots of compliments from the guests!
What inspired the choice of fashion and accessories for the groom?
We were both looking for a special festive outfit for Sebastian, but not necessarily a formal tuxedo or a wedding suite, because still, it's our anniversary celebration. We found a stylish grey blazer, and cool suspenders, bright pants, blue shirt and bowtie and an elegant pair of leather shoes.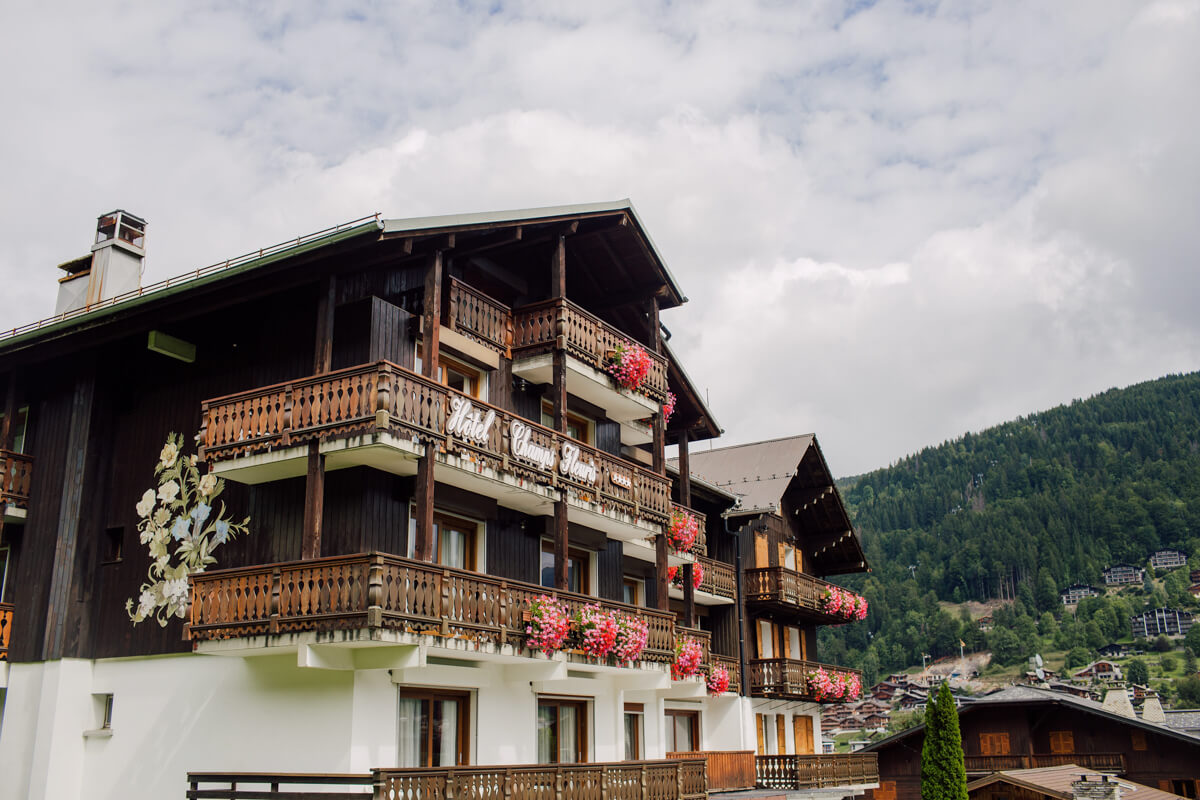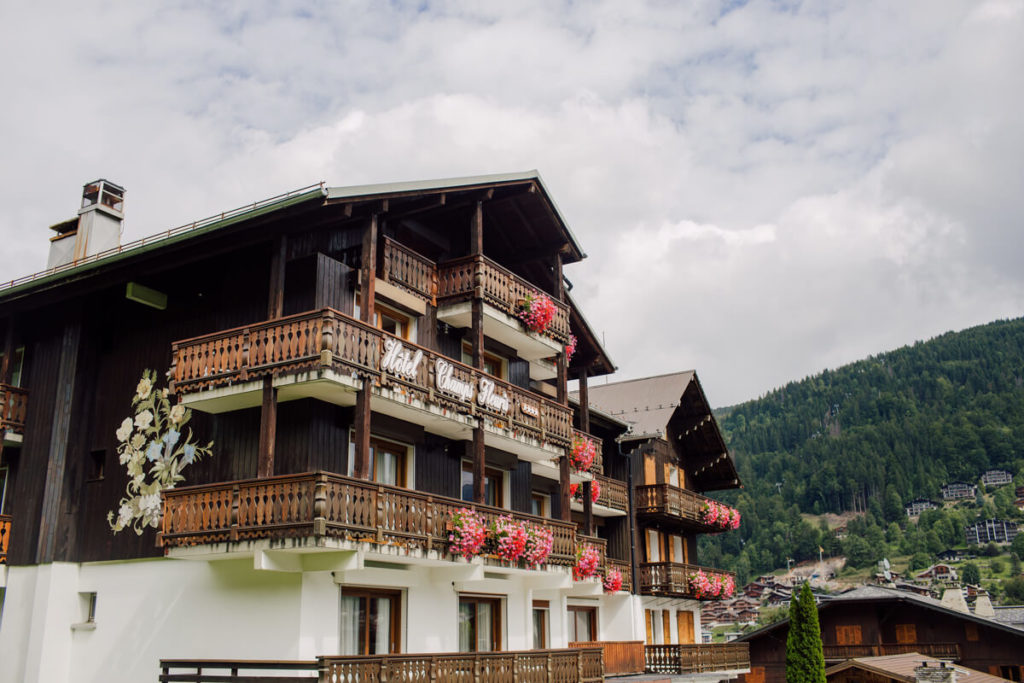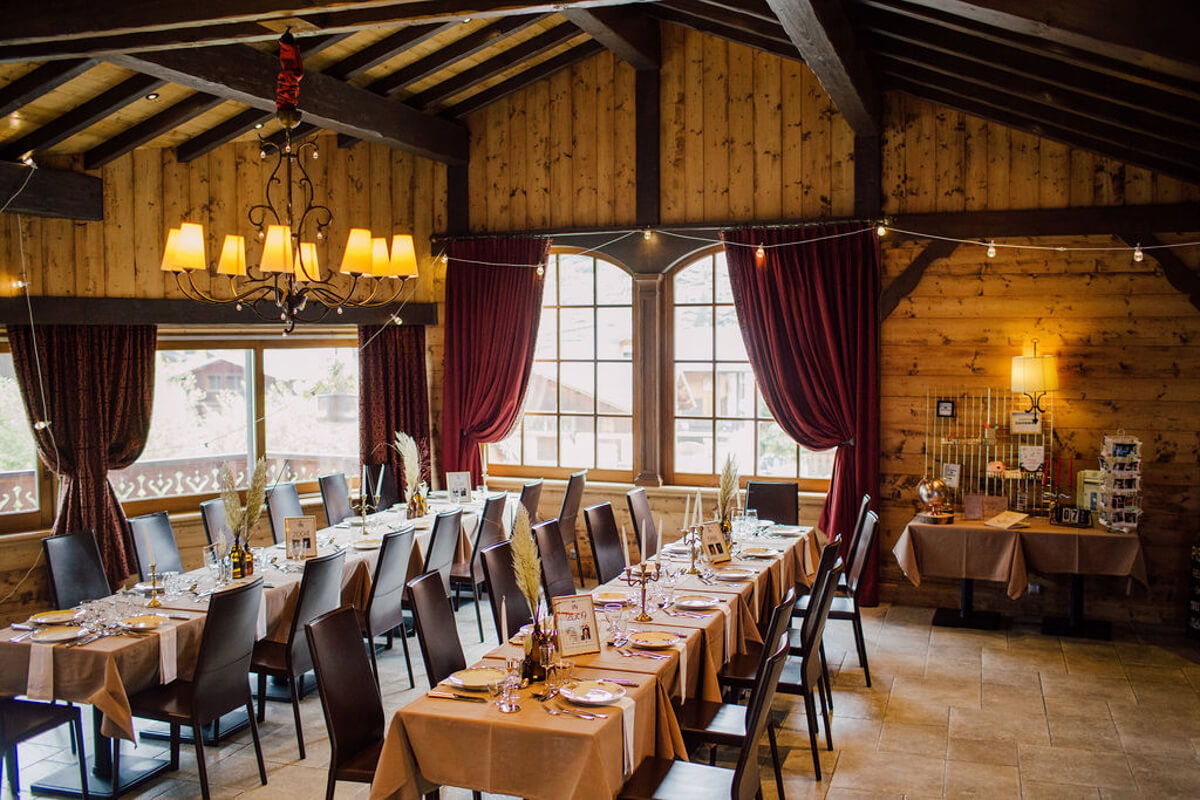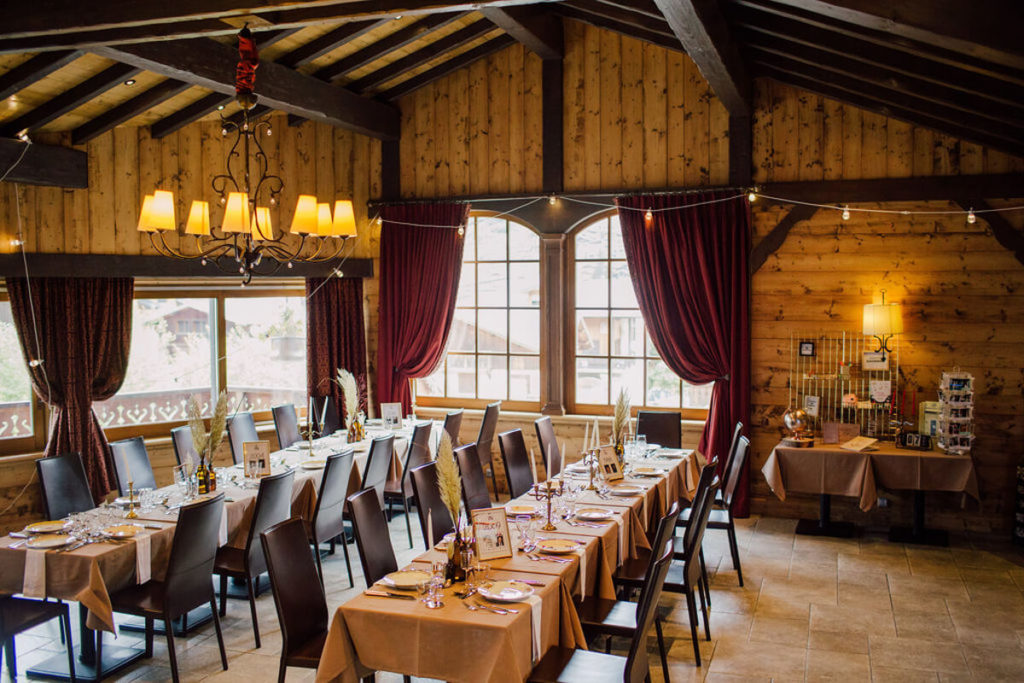 Was there a theme for the wedding party fashion and what inspired the outfits?
Our little son was wearing exactly the same colored outfit to match his dad's look: stylish grey blazer, suspenders, bright pants, blue shirt and brown trainers. And the flower girls, our two daughters put on long white boho dresses with black leather jackets on top, and white trainers.
What were your thoughts behind the flowers?
Sticking to boho folk style, we chose the decor of pampas grass, dried flowers provided by Maries from Delbard Morzine, for stylish centerpieces, tables, the arch etc. I loved having beautiful vintage plates and the candle holders on the tables!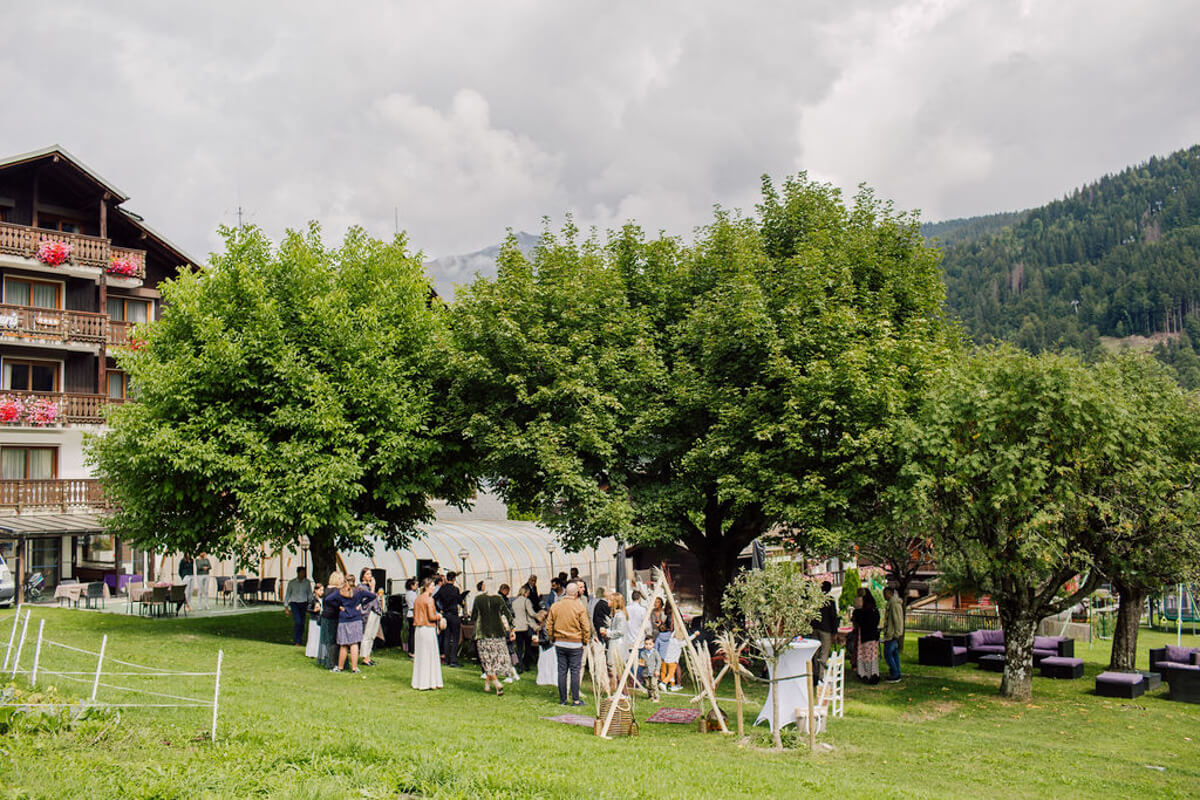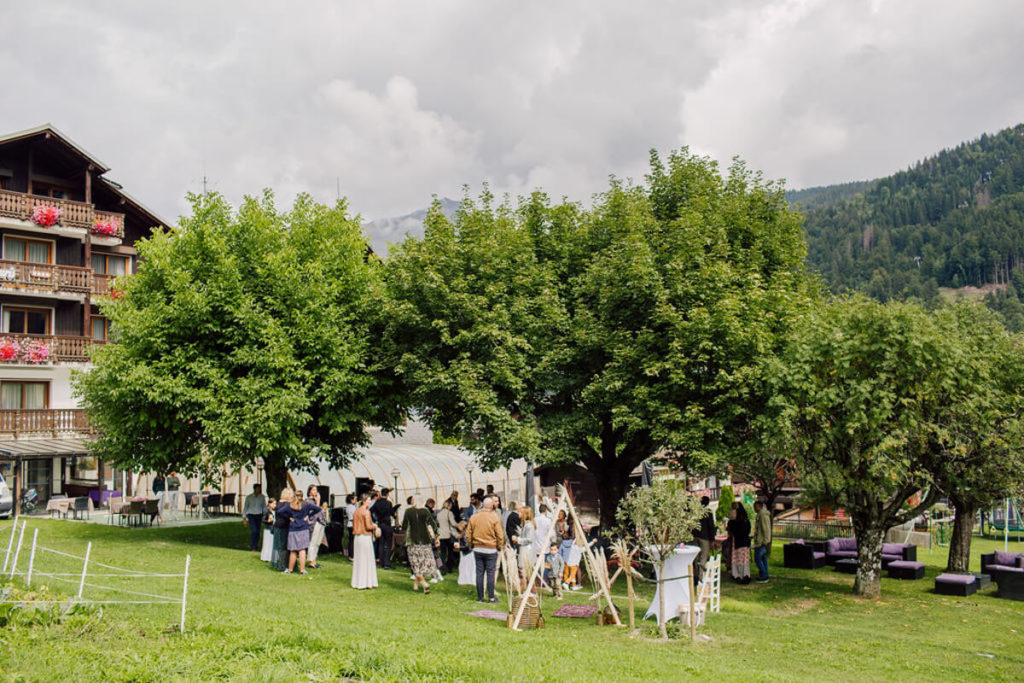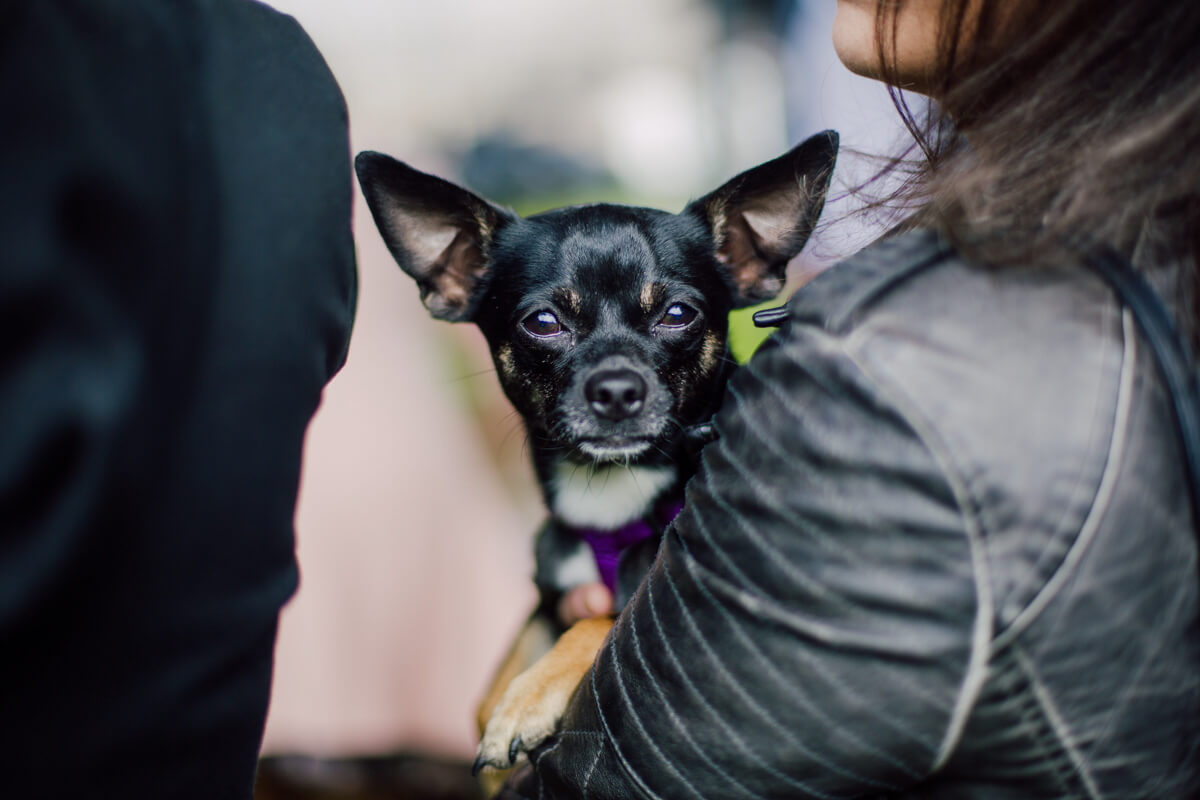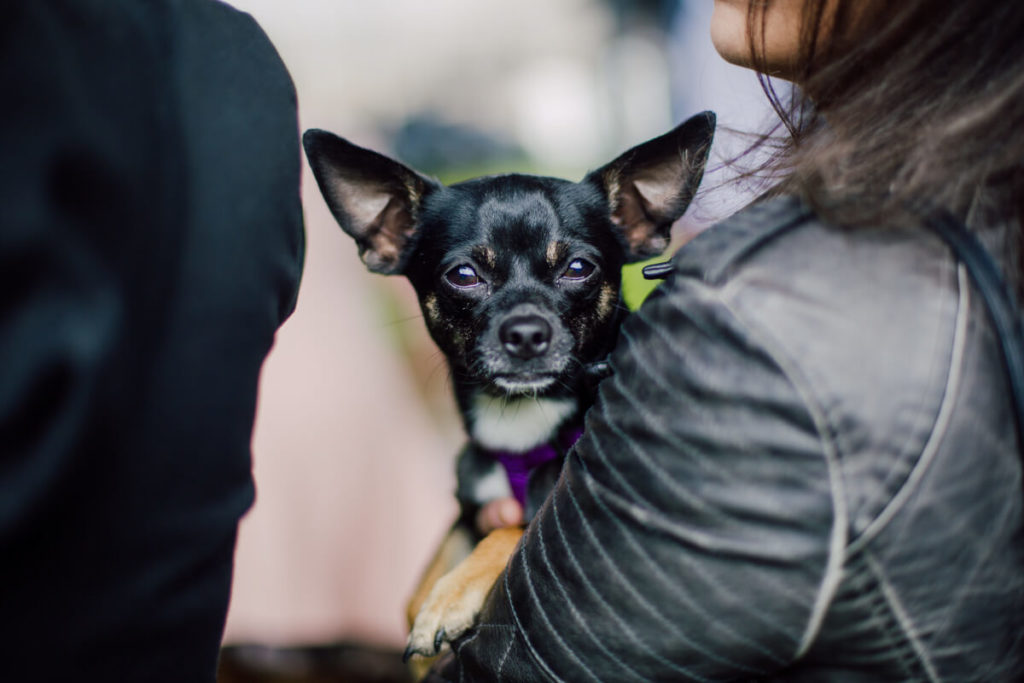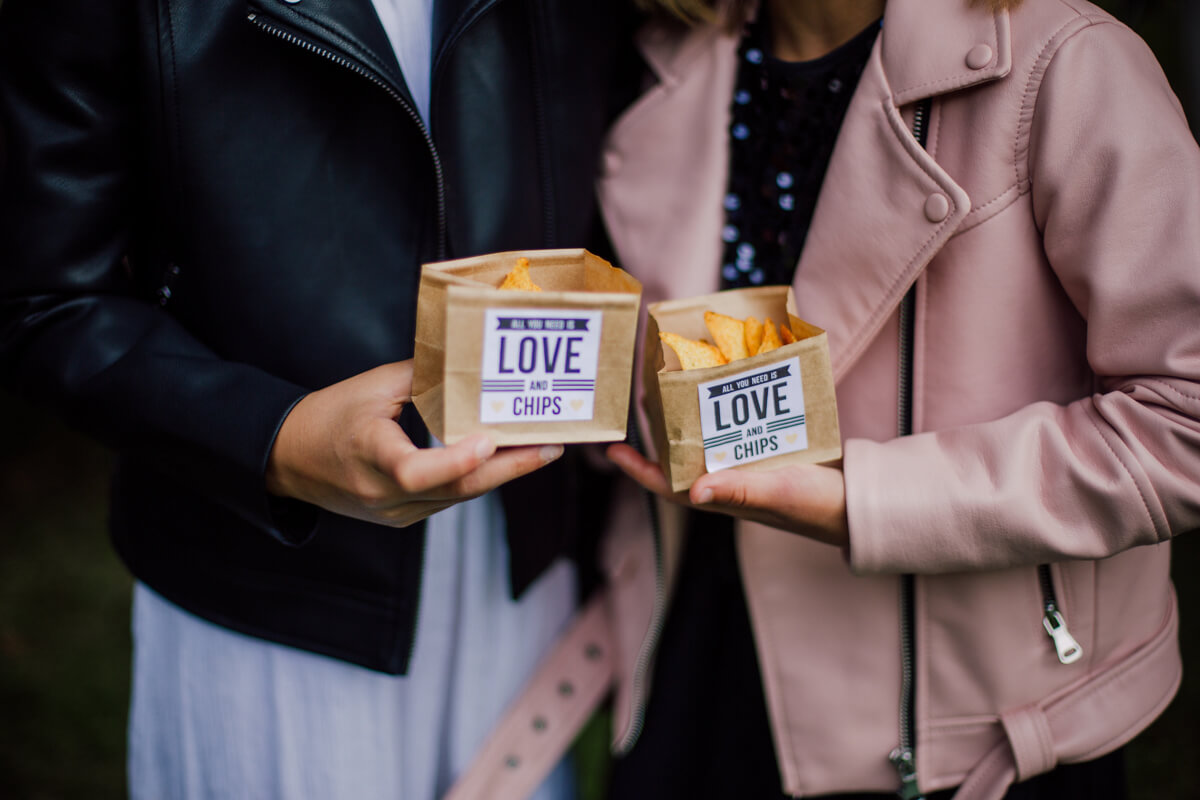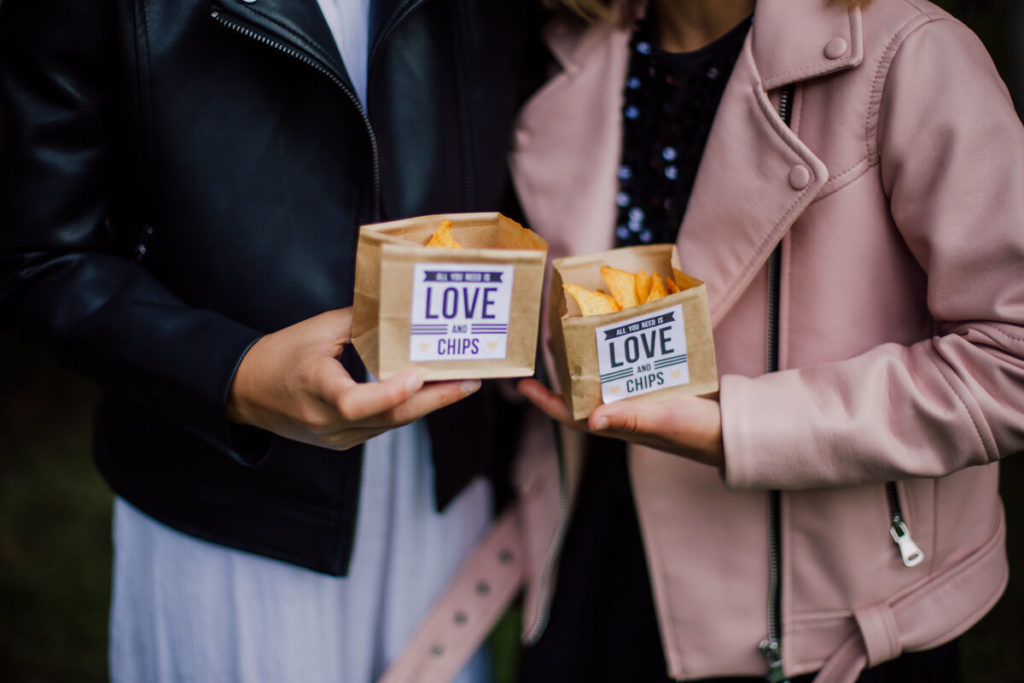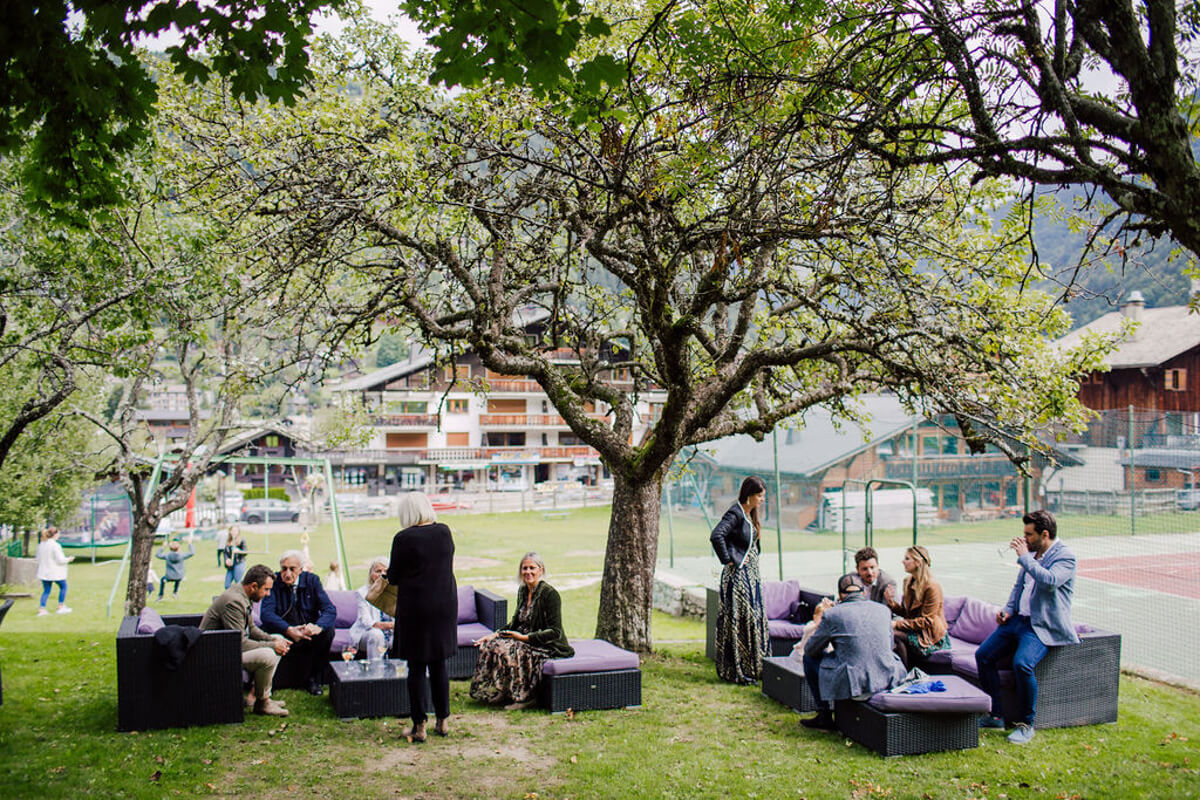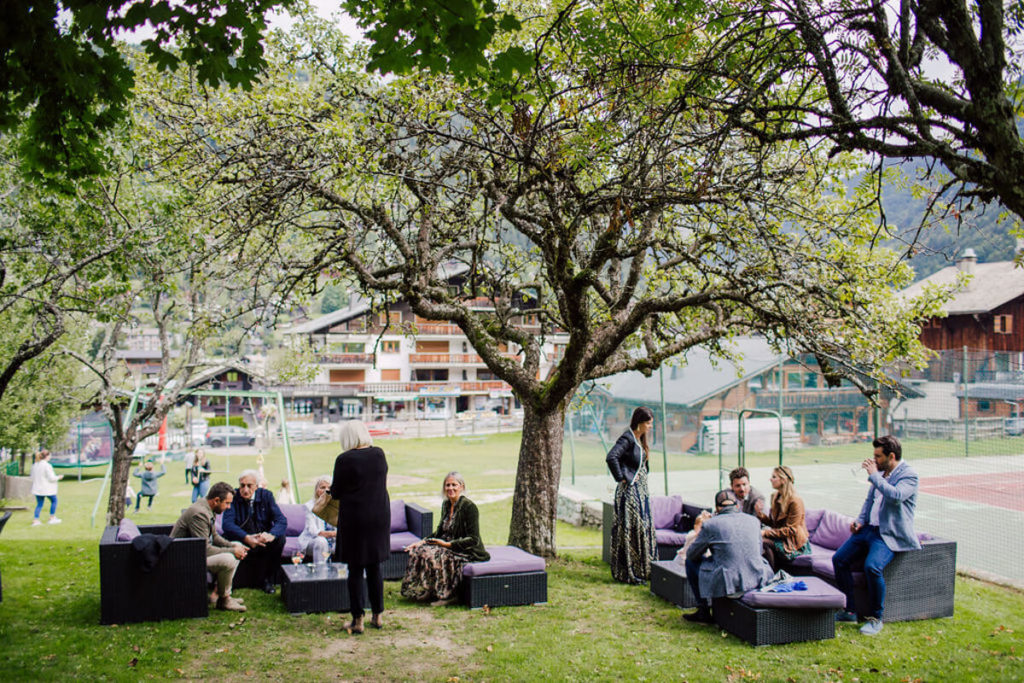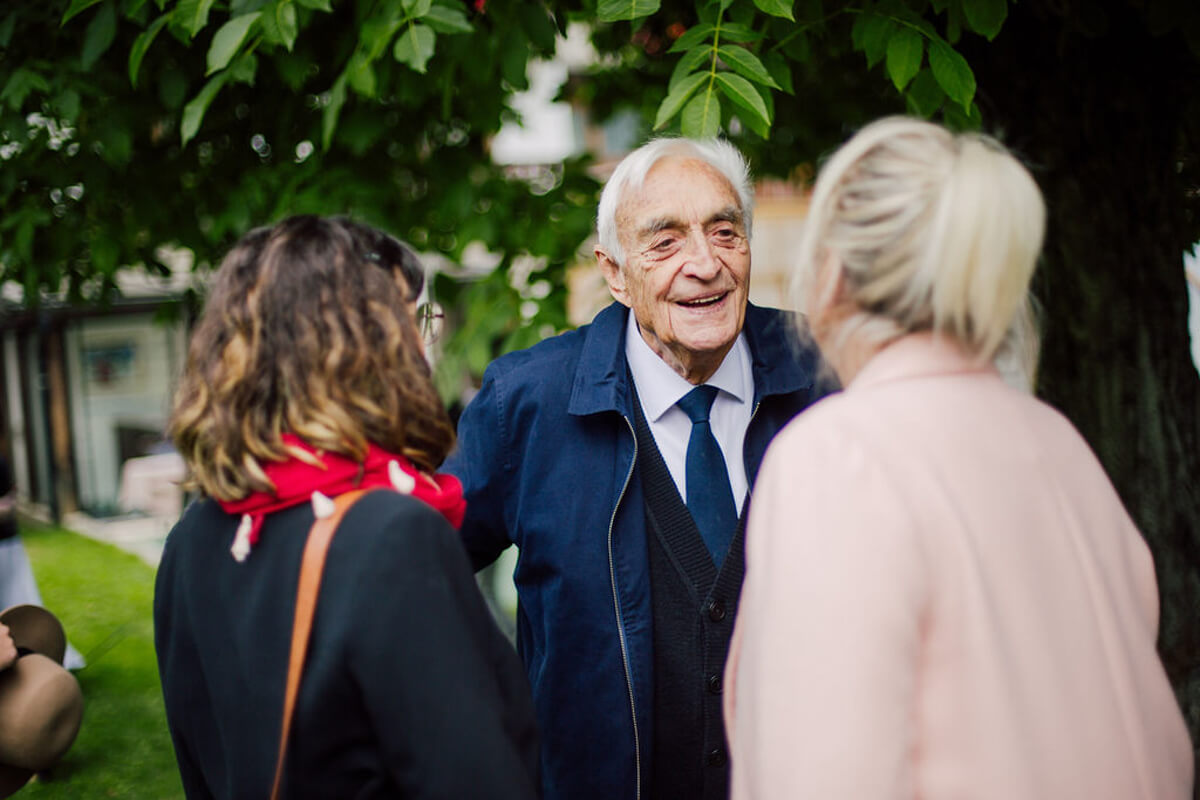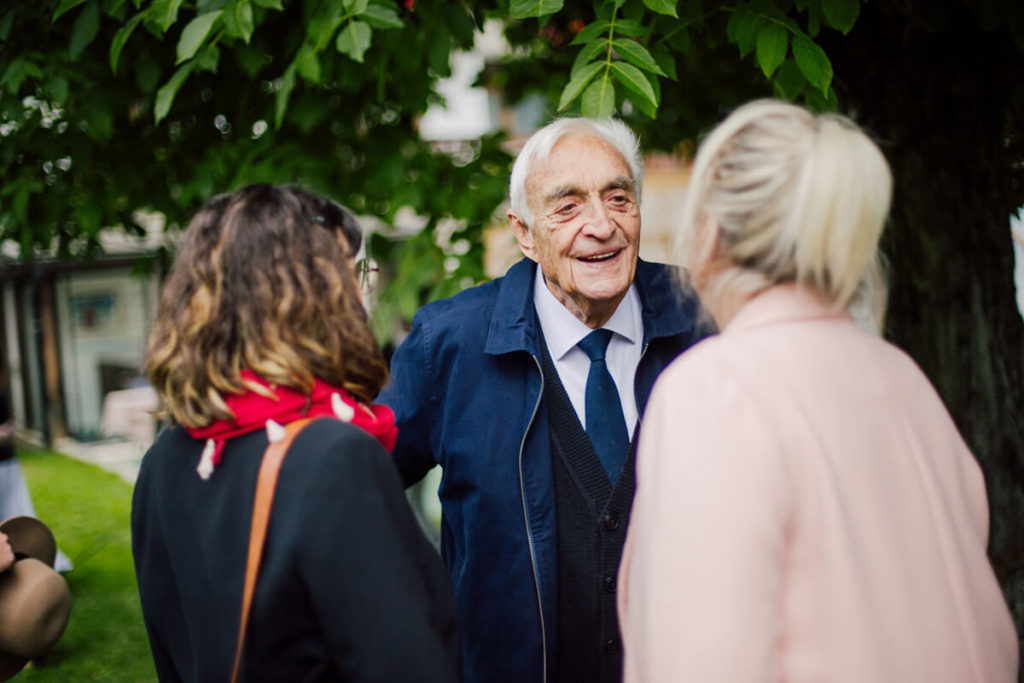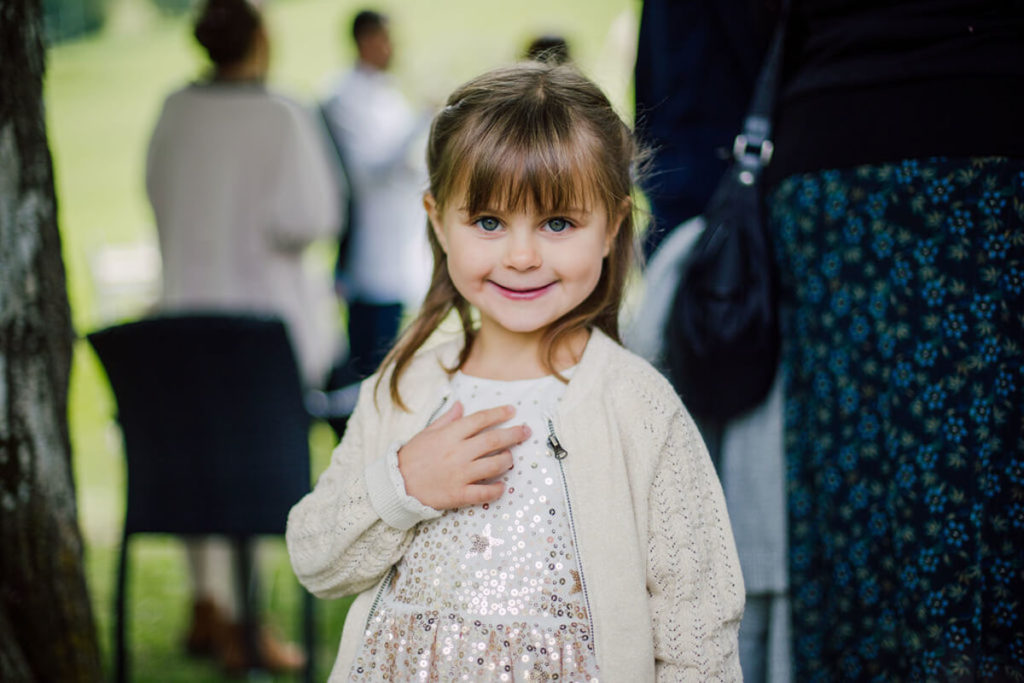 What type of ceremony did you have?
We renewed our vows during a symbolic secular ceremony, led by a good friend of ours. We created a DIY arch altar, decorated with pampas grass, dried flowers on mismatched vases, and vintage carpets aisle on the grass.
Our kids were there standing together with us throughout the ceremony, and at the end, we all signed a special personalised designed card, it was fun! Afterwards we walked together down the aisle, while our guests threw confetti, from DIY cone holders, which we prepared in advance.
What music and entertainment did you choose and why?
We booked a duo of musicians (guitarists) which played during the ceremony and the aperitif cocktail hour. It created a really cozy and friendly atmosphere.
Describe the food (canapes, cake, main menu etc).
The hotel had prepared a spread bar with white and red sangria and the guests could help themselves during the reception and cocktail hour. We wanted to get out of typical petit fours and food serving in general, therefor for both, the cocktail hour and for dinner, the catering created for us buffet style tables, and our guests could serve themselves from a variety of truly delicious artfully prepared dishes.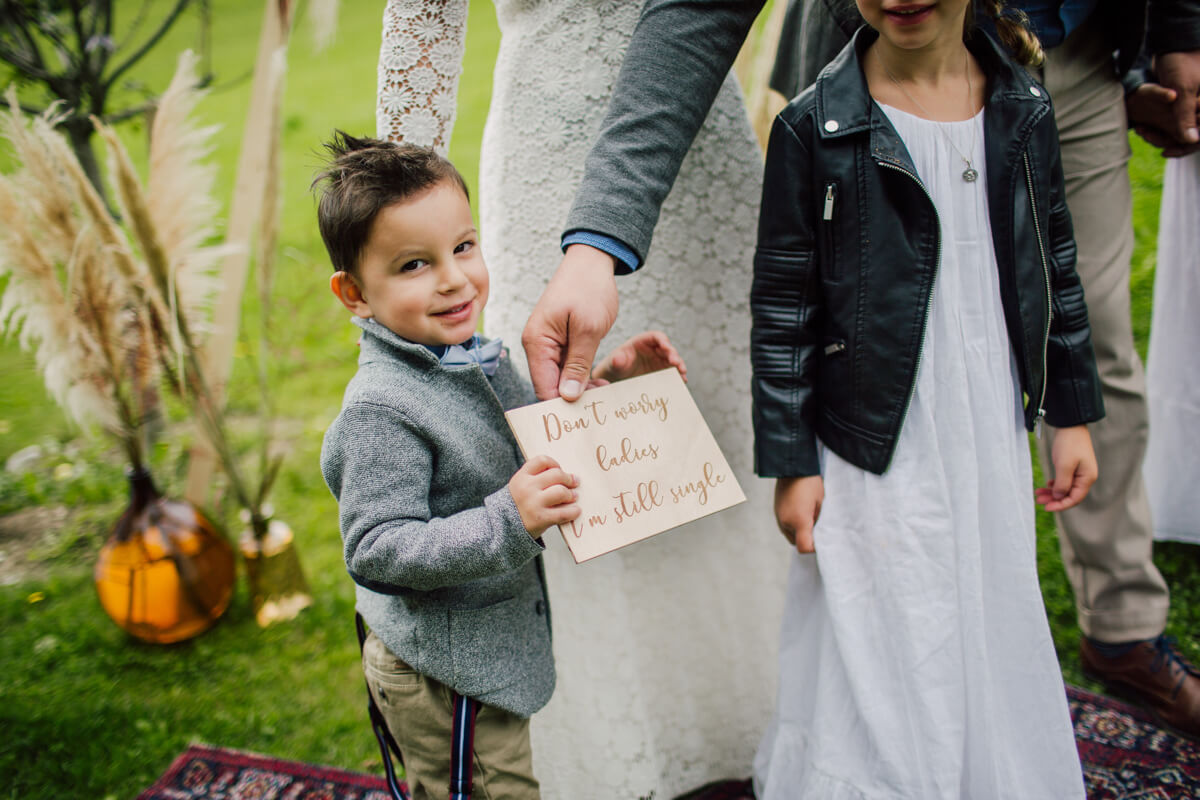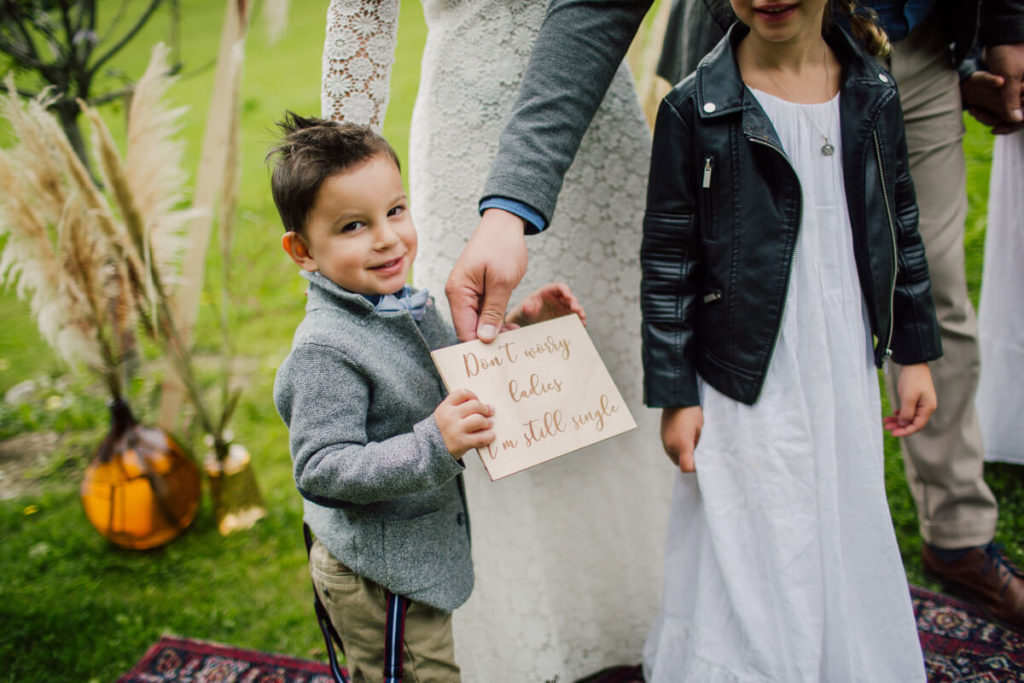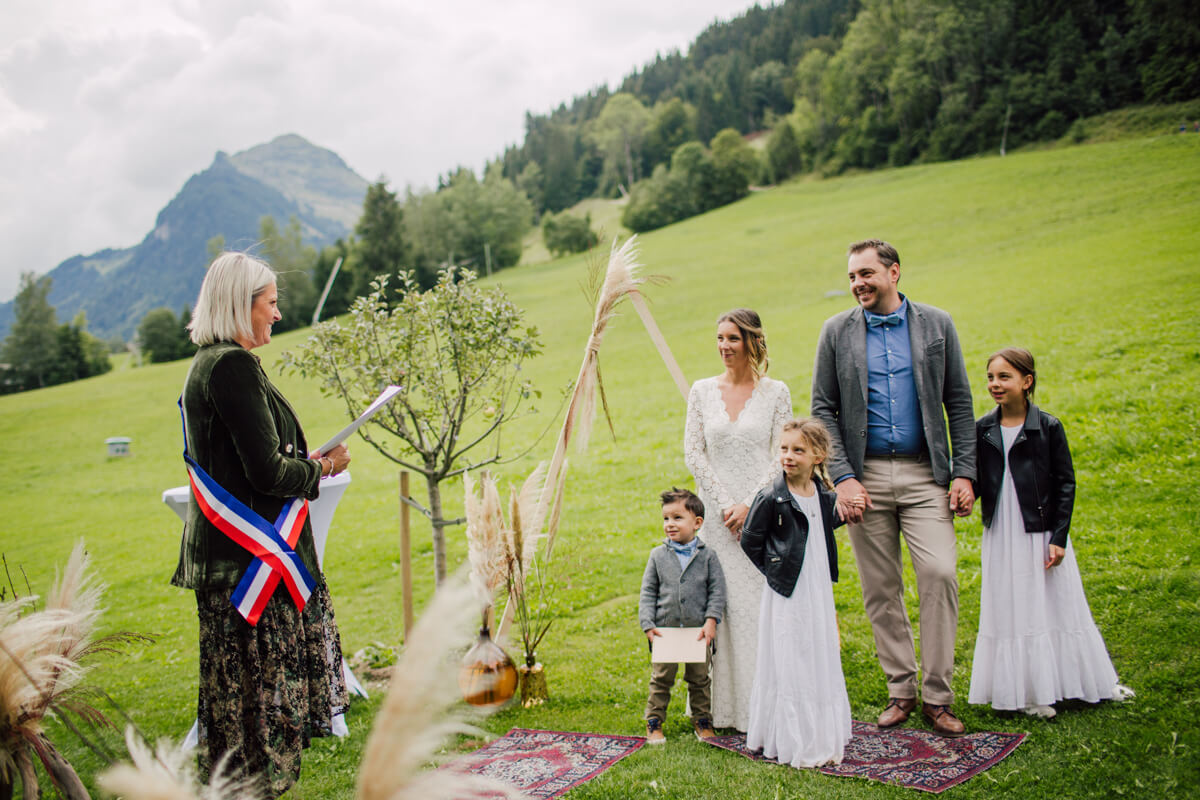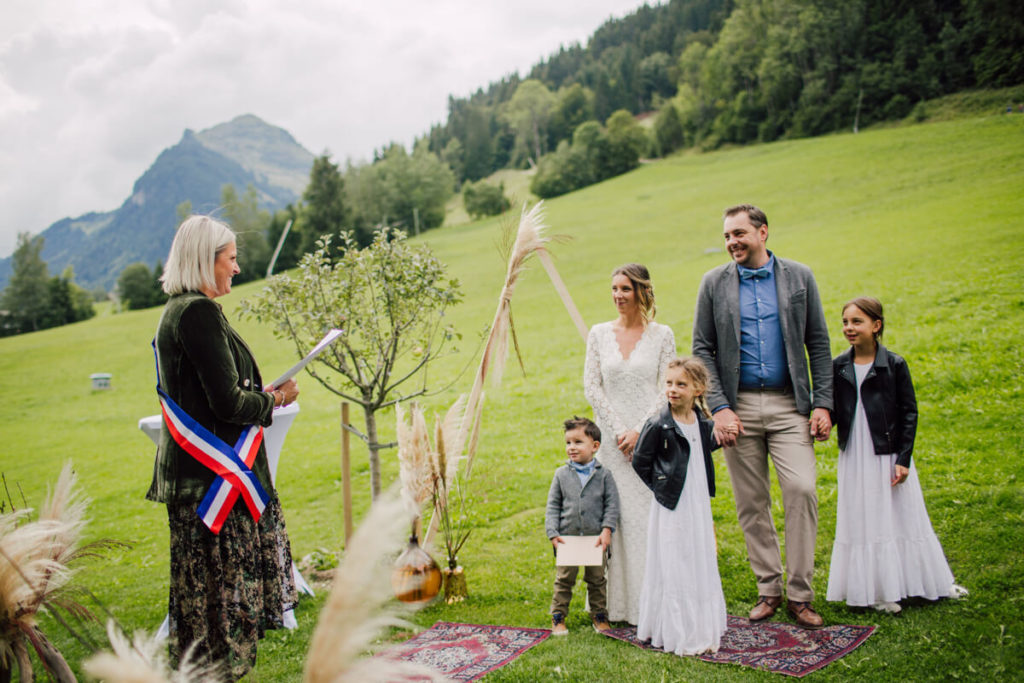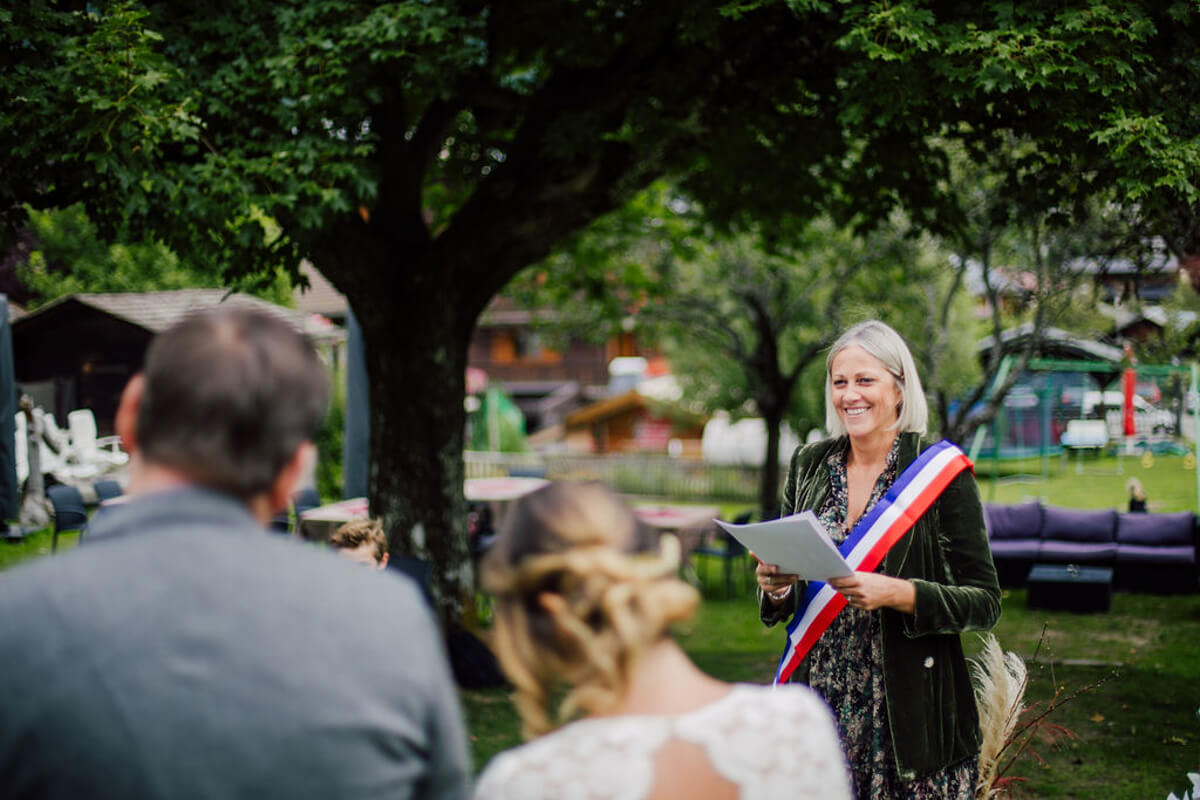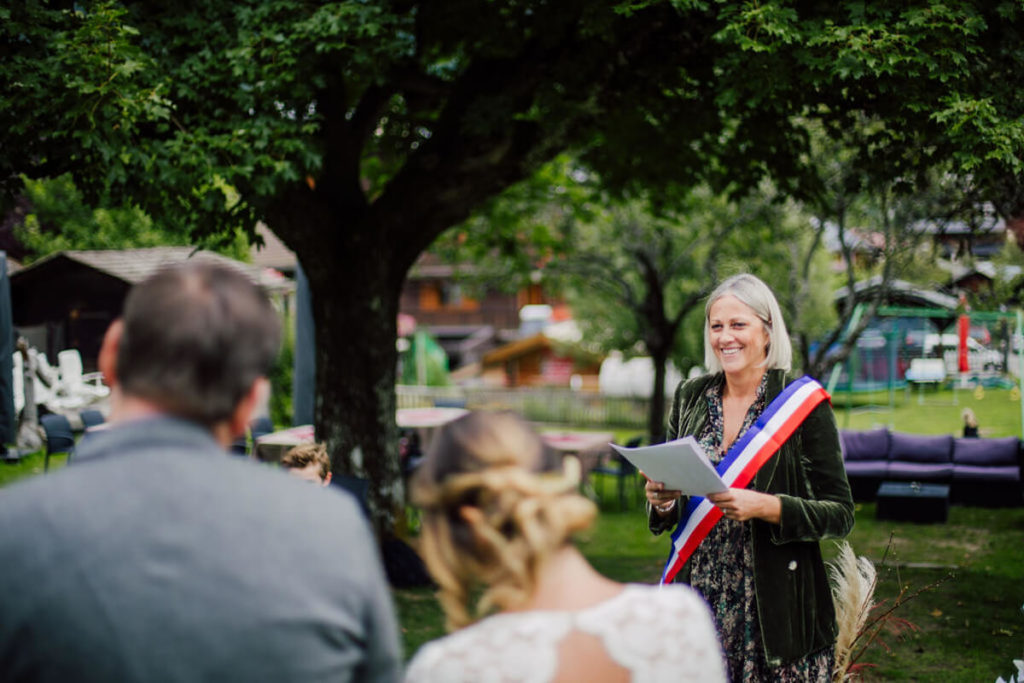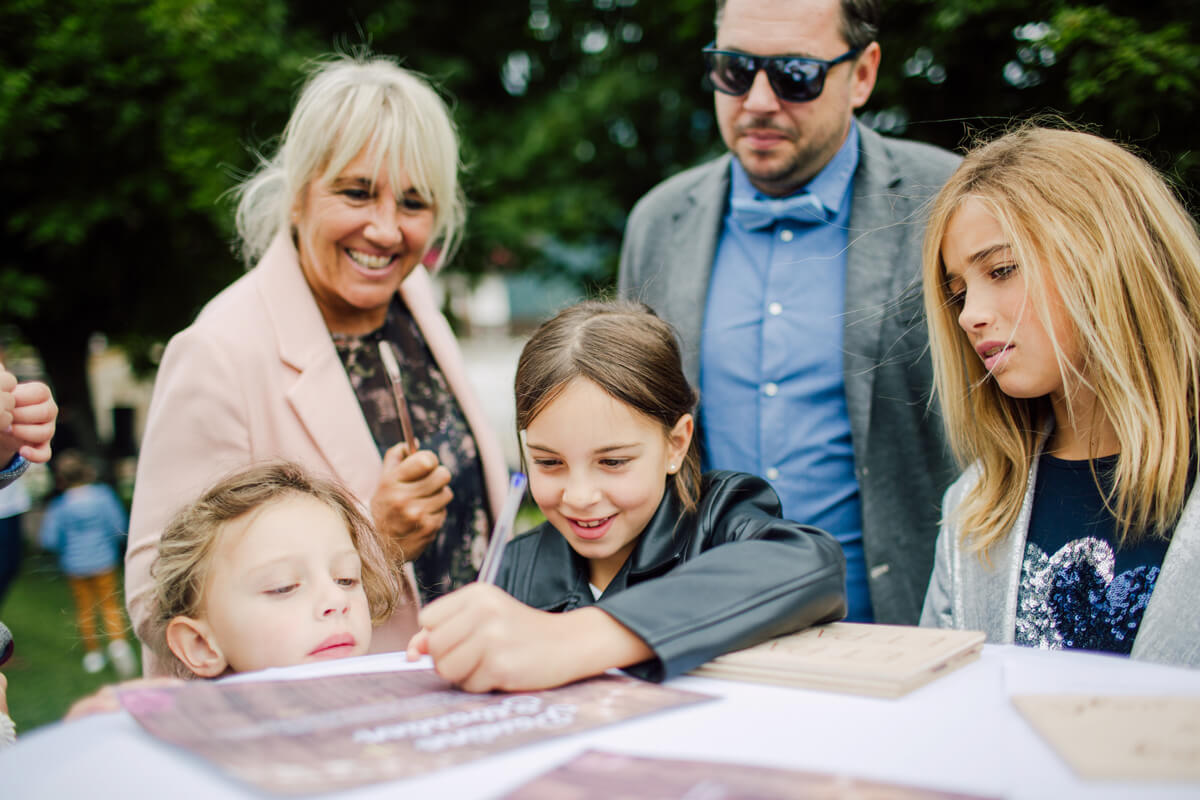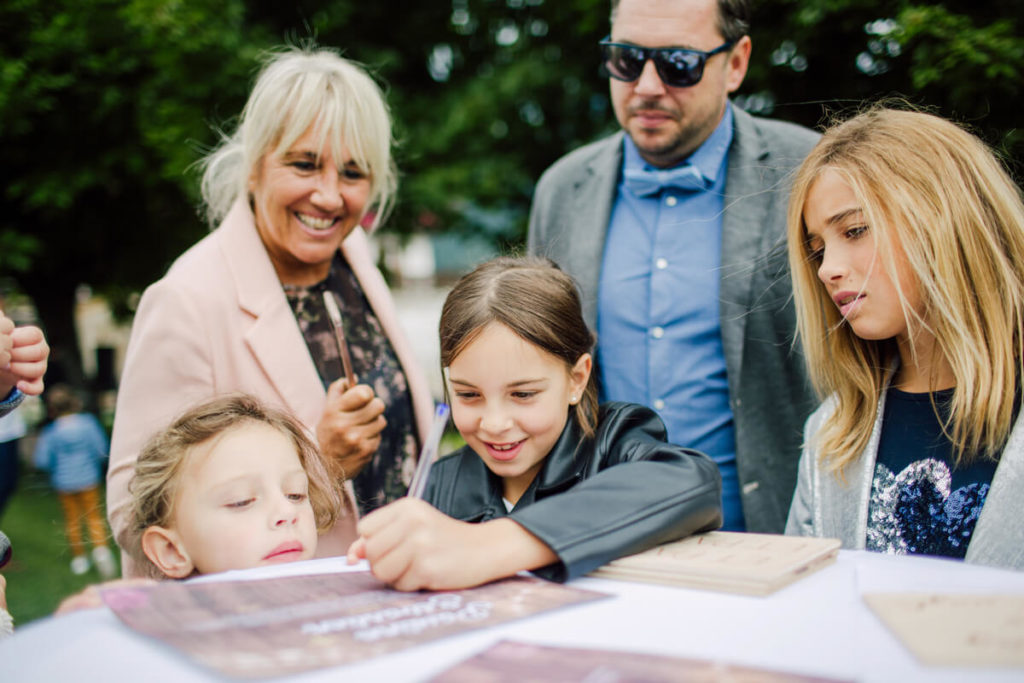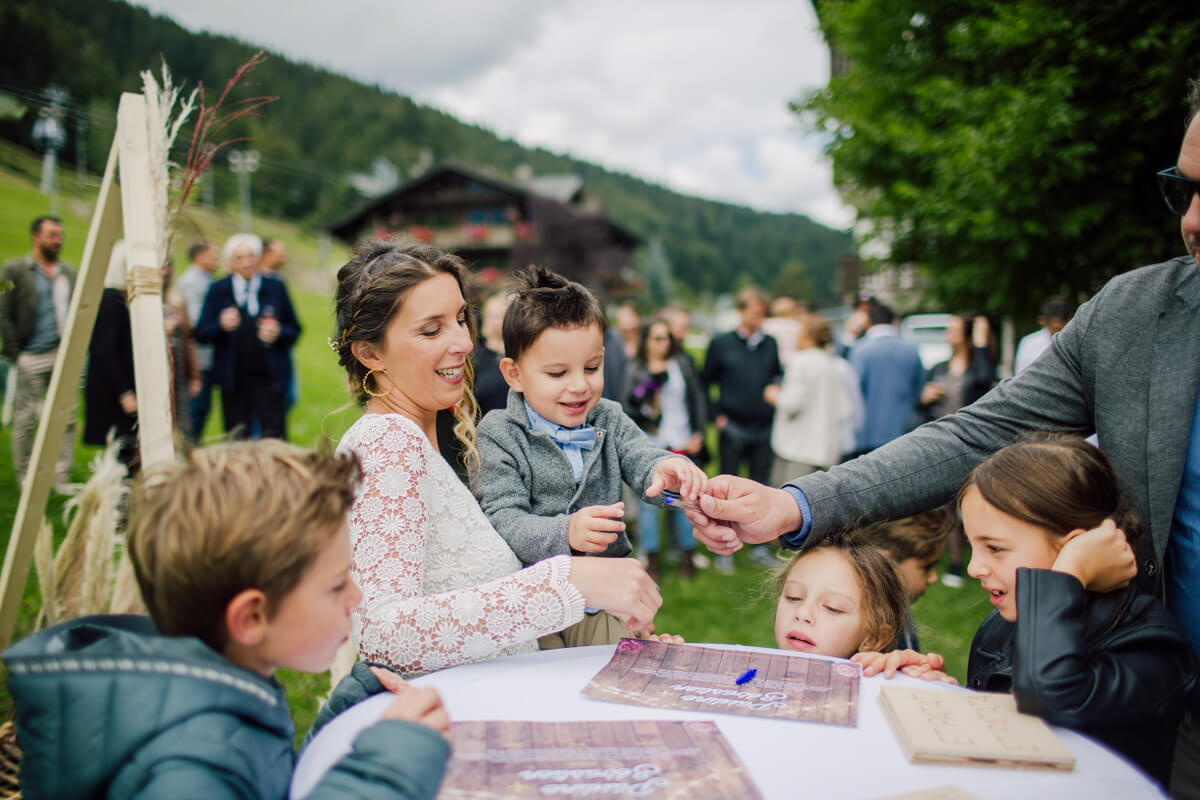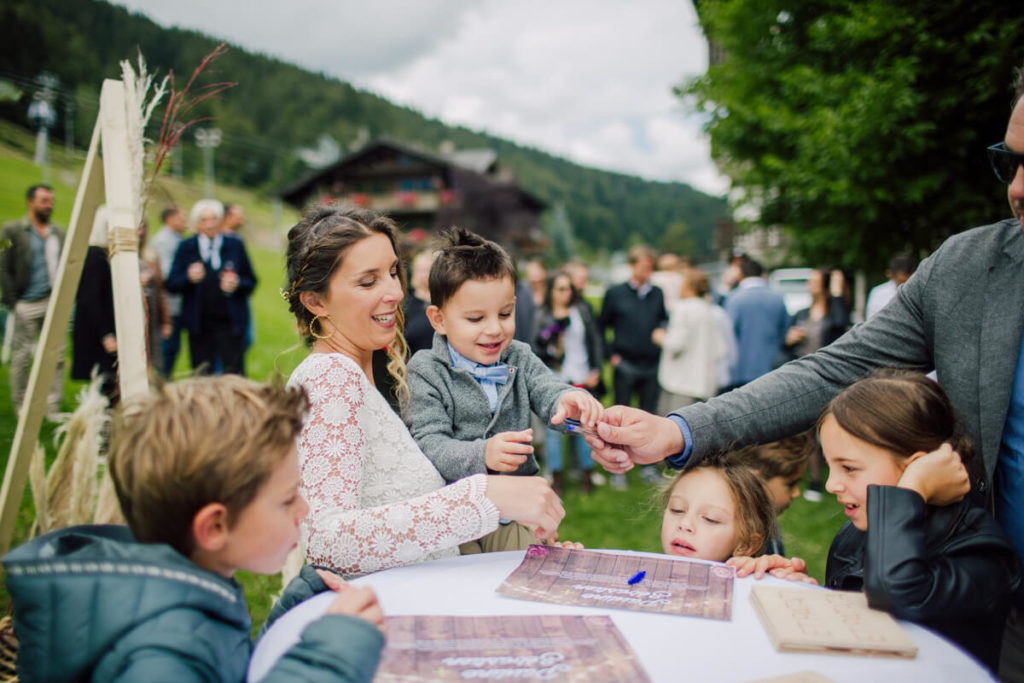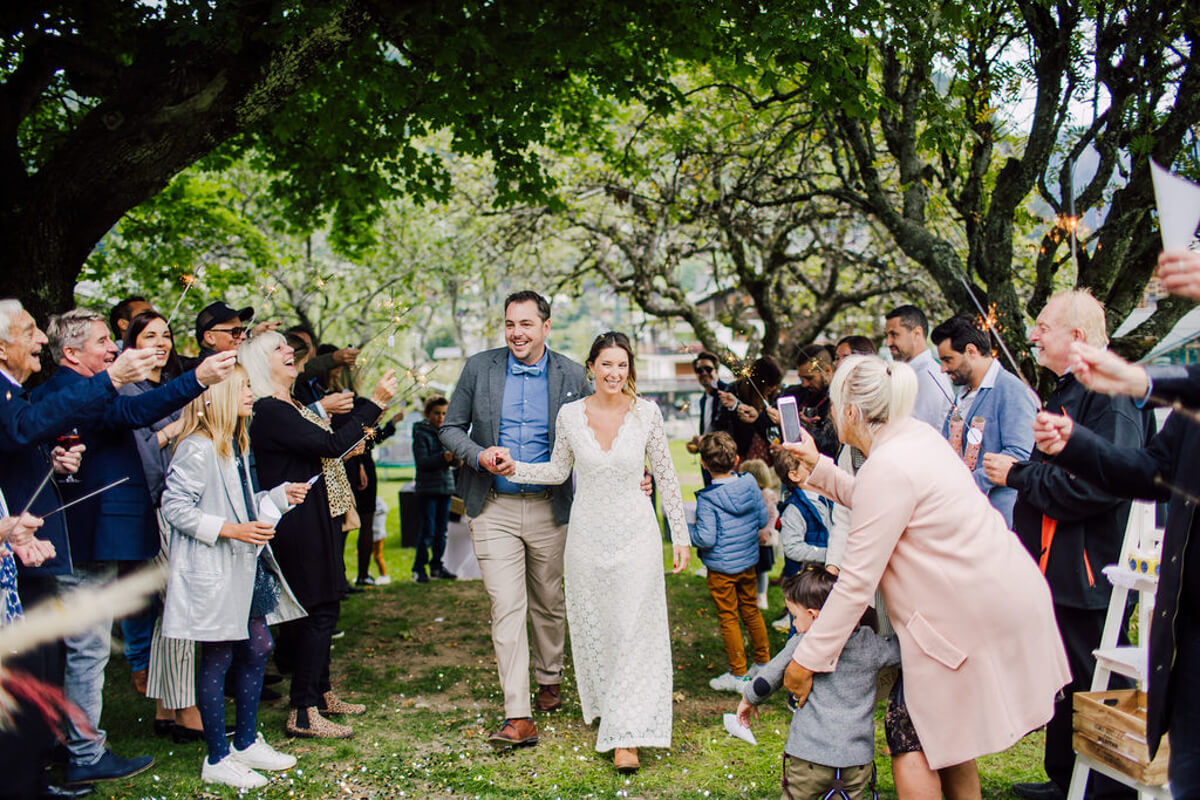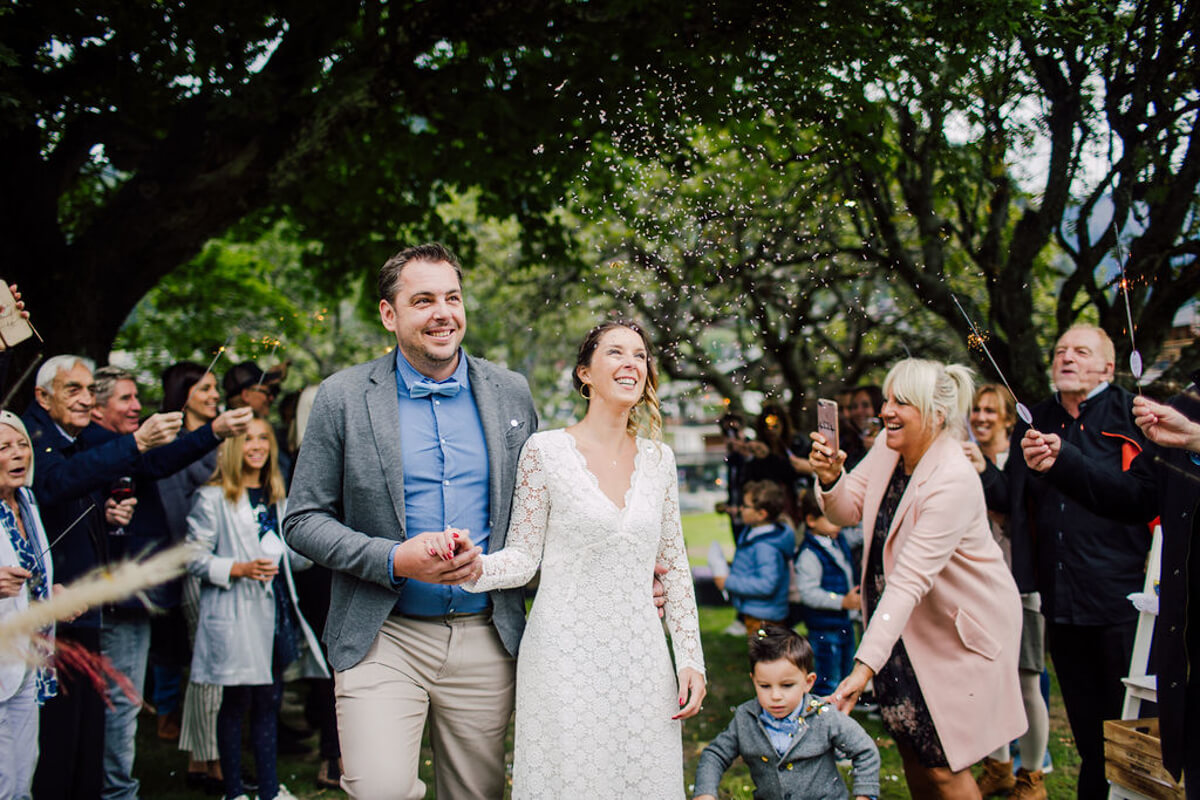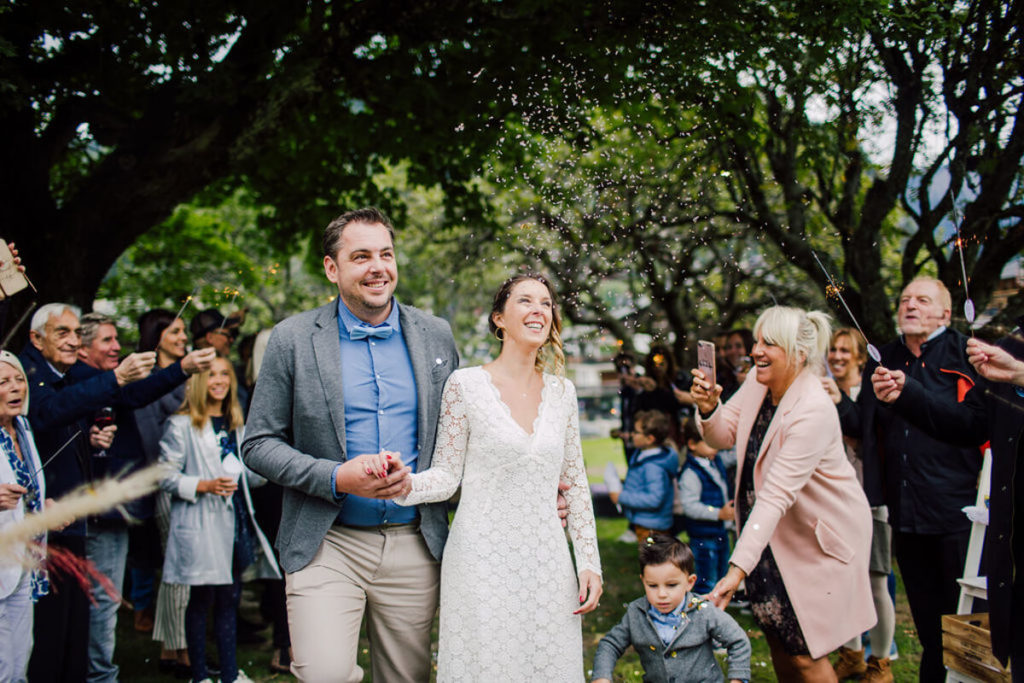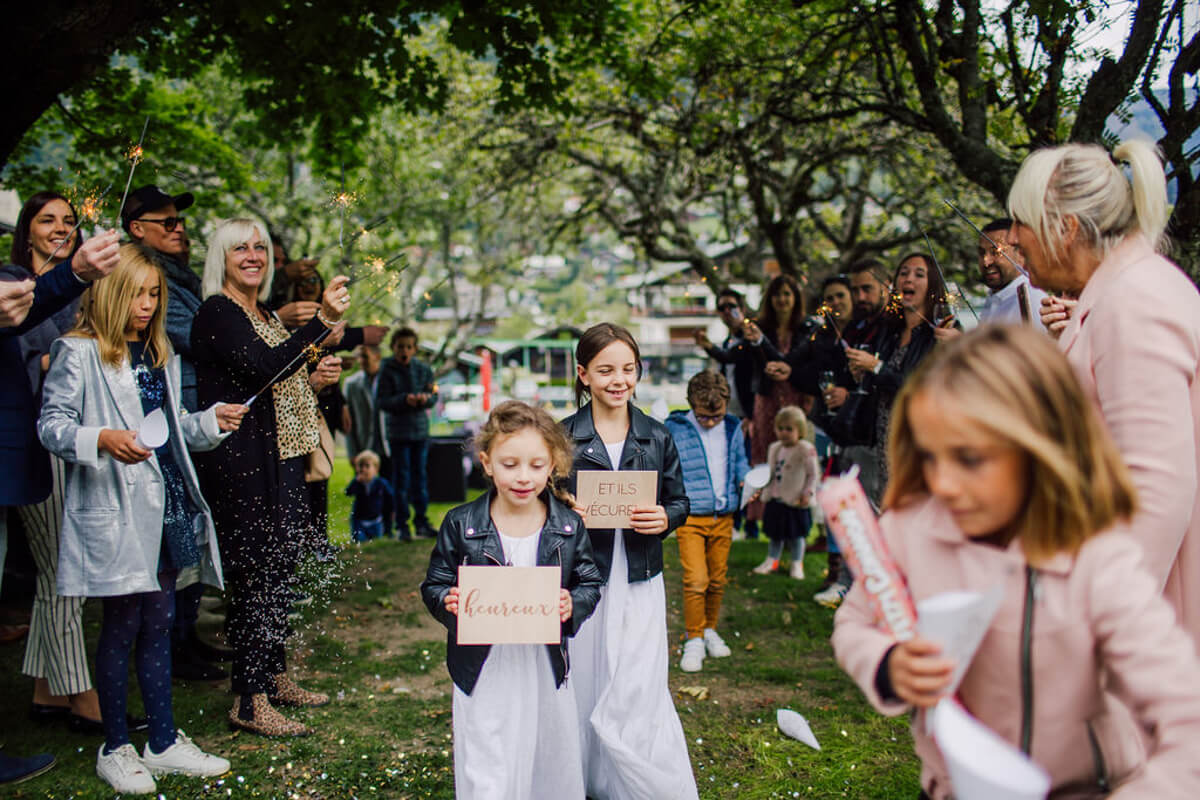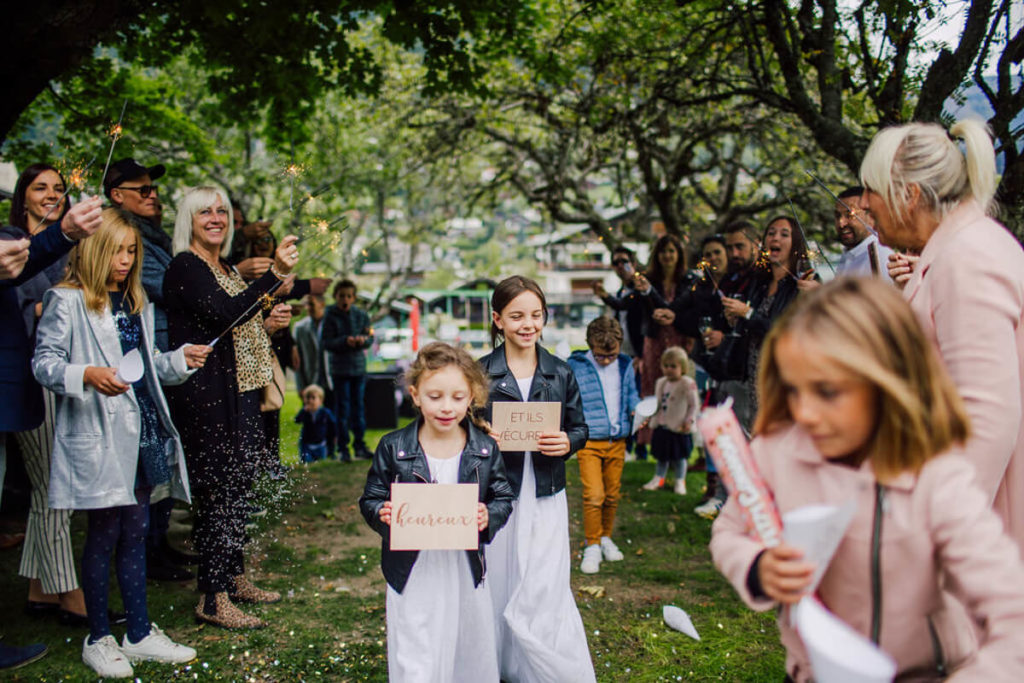 Describe the decor, stationery and DIY elements
We created small boxes for handkerchiefs, cone handles for confetti, the arch and all the wooden panels were DIY. We had a Polaroid Station where guests could take instant photos to take away or put along with a greeting in our guest book with a wooden cover. We had a postcard stand where we put our old photos as well as a photo from our actual wedding from ten years ago. We also made a station of little bottles of homemade jam with our names on, which the guests took away as gifts.
How did friends and family help with the planning / execution of the day?
It was a surprise day for most of our families and friends. For most of them it was also the first time ever of celebrating a wedding anniversary, so they weren't quite sure what to expect.
Why did you choose Eight Bells Wedding Photography?
Choosing Eight Bells was obvious for us, Polly & Reuben are really listening and adaptive. They managed to capture the true emotions in beautifully taken photos and that's exactly who we are.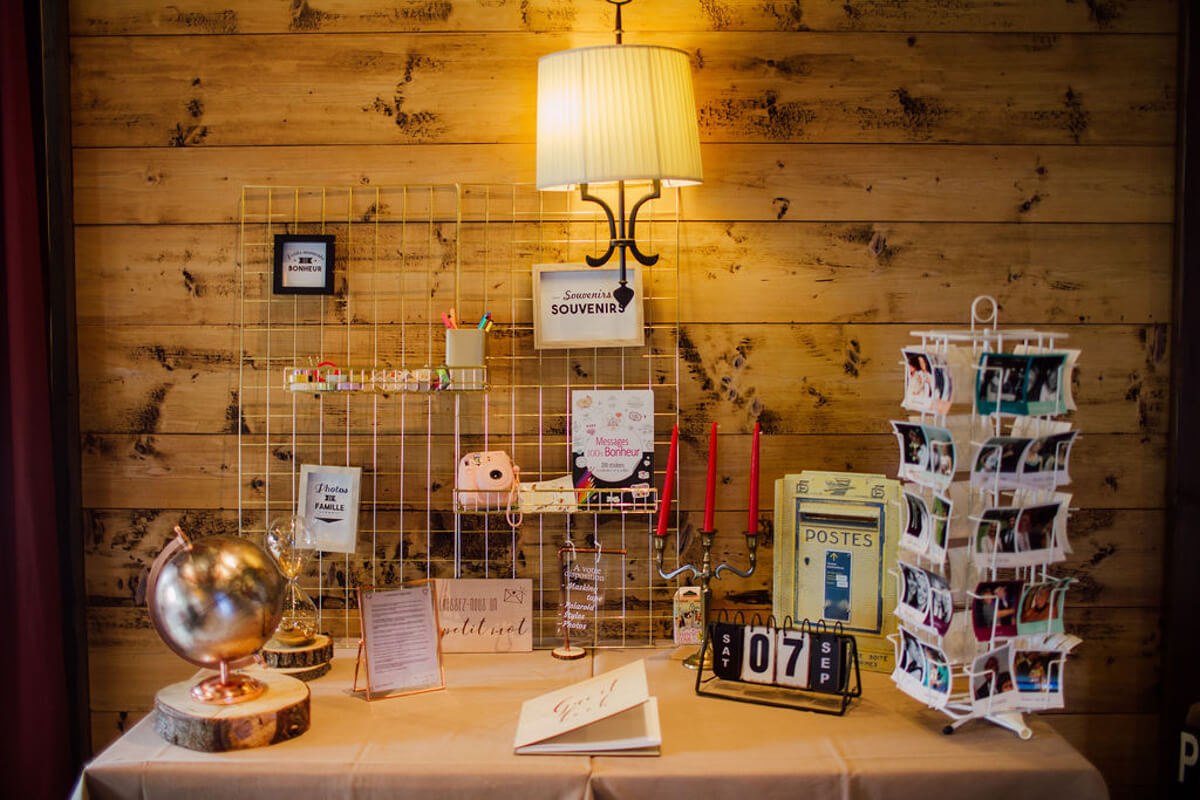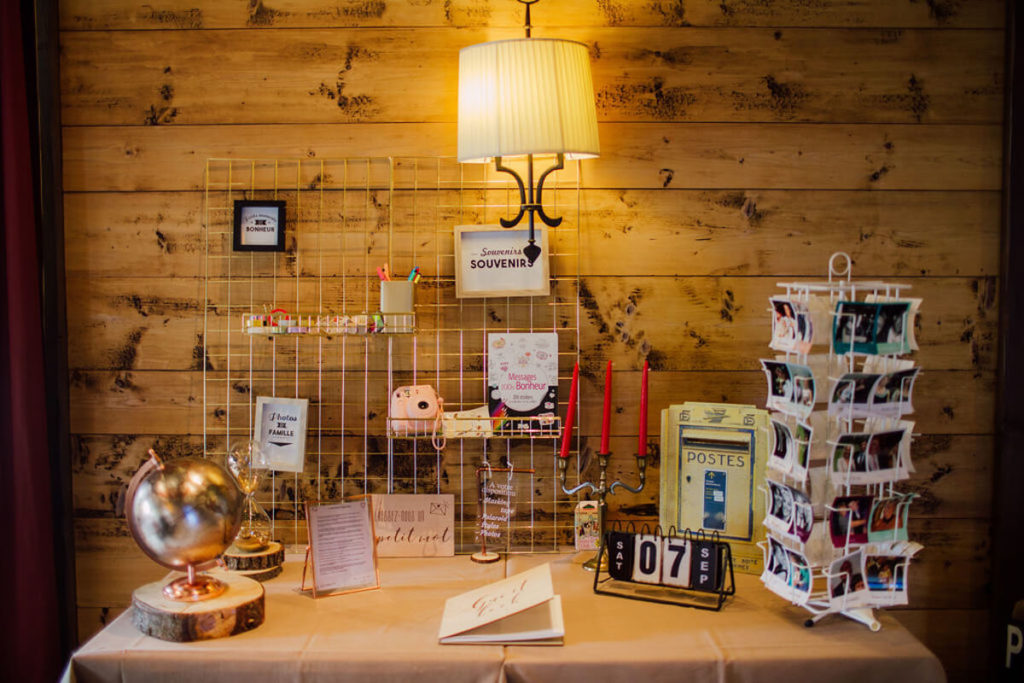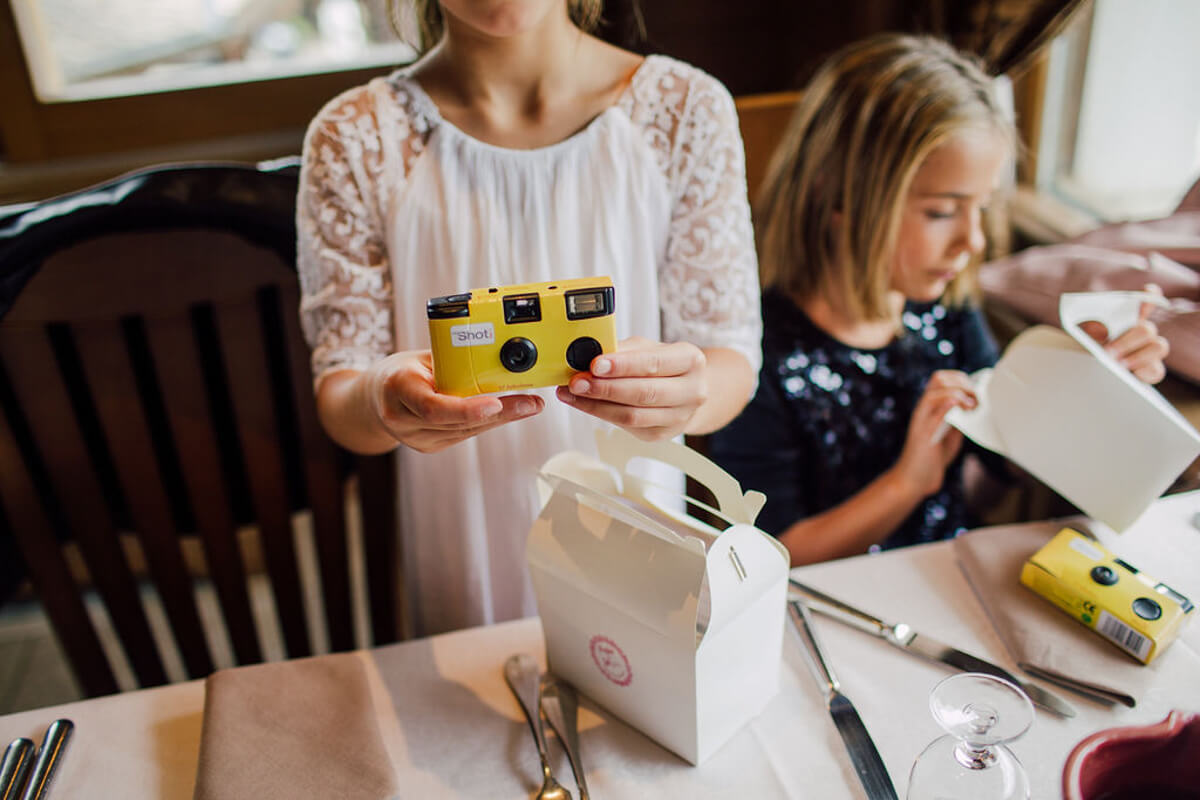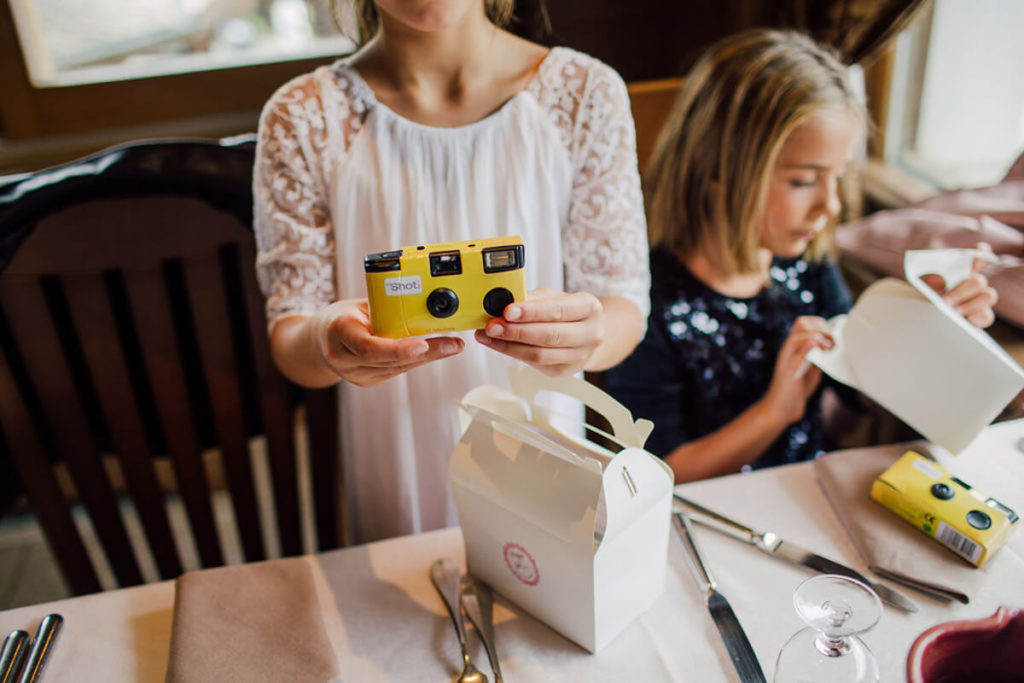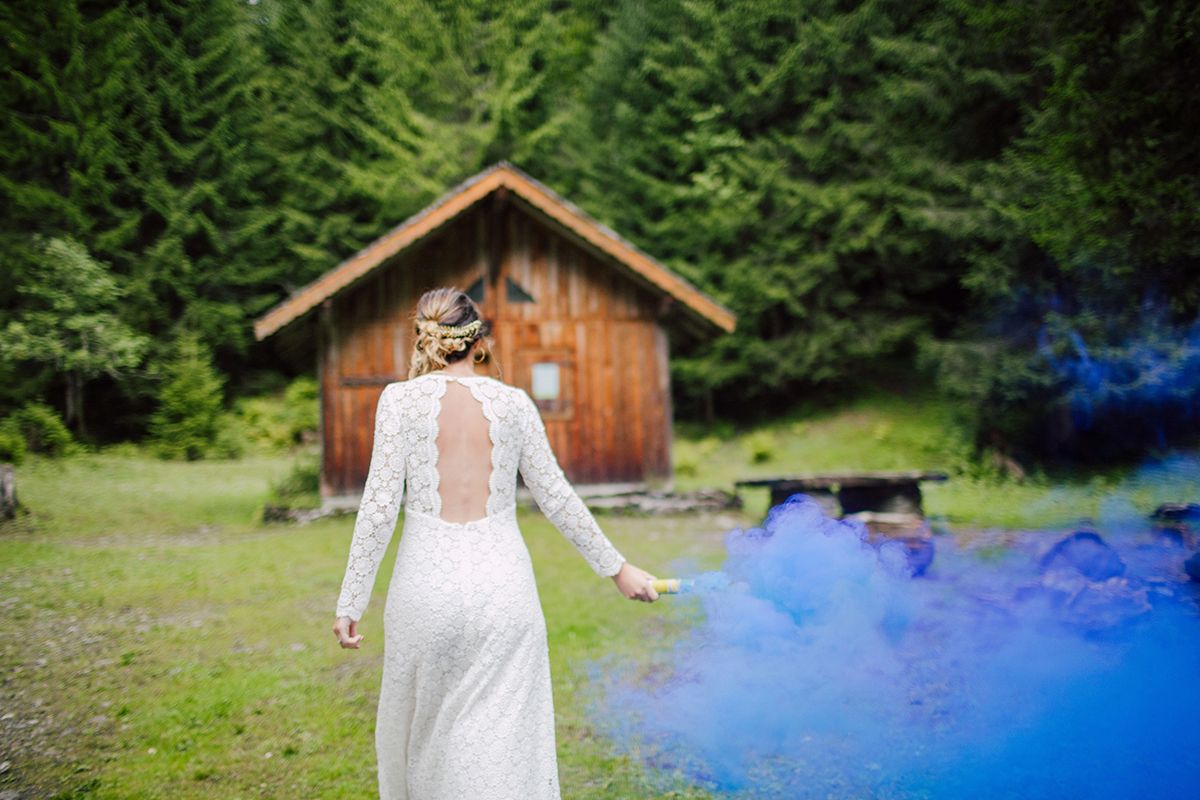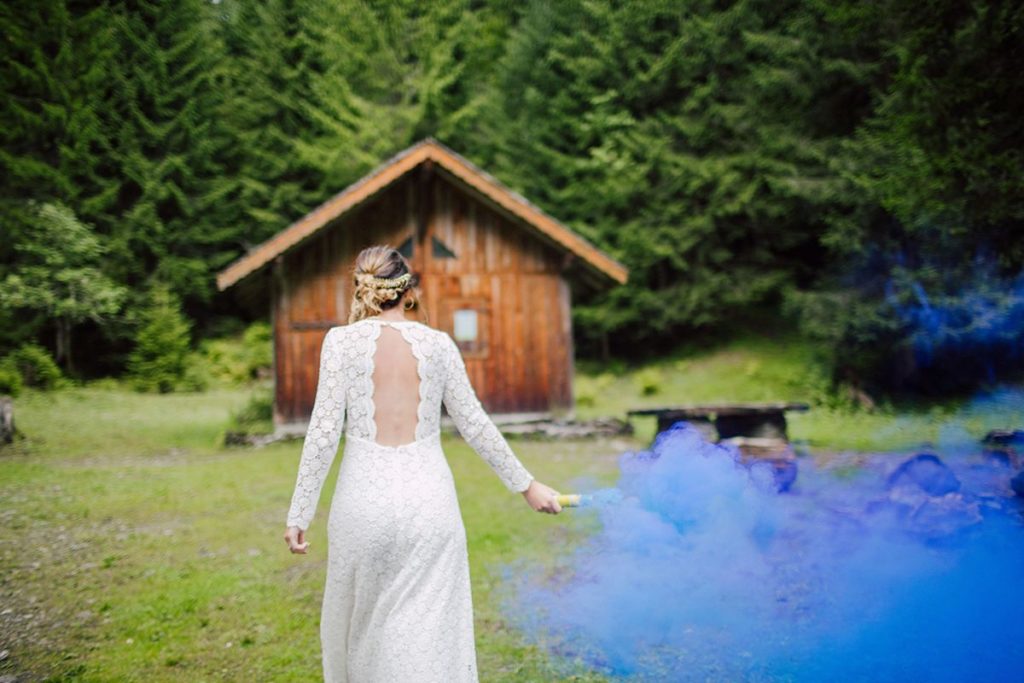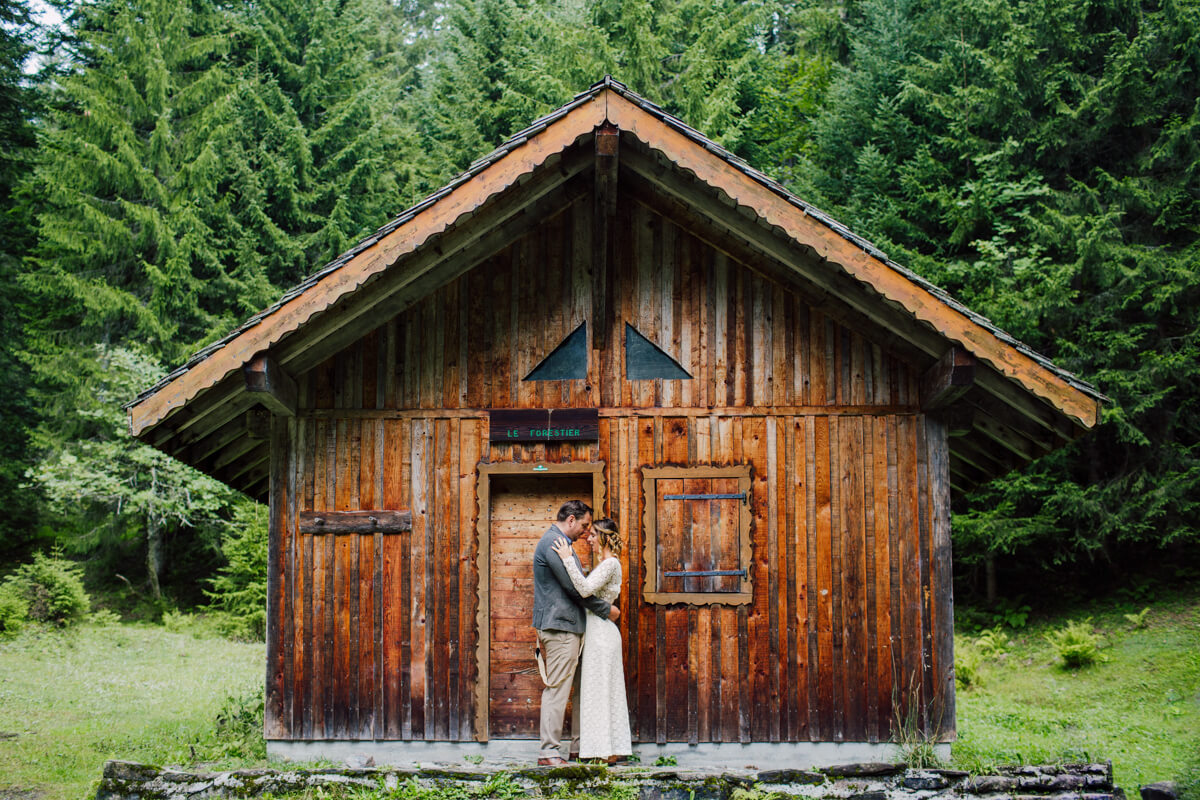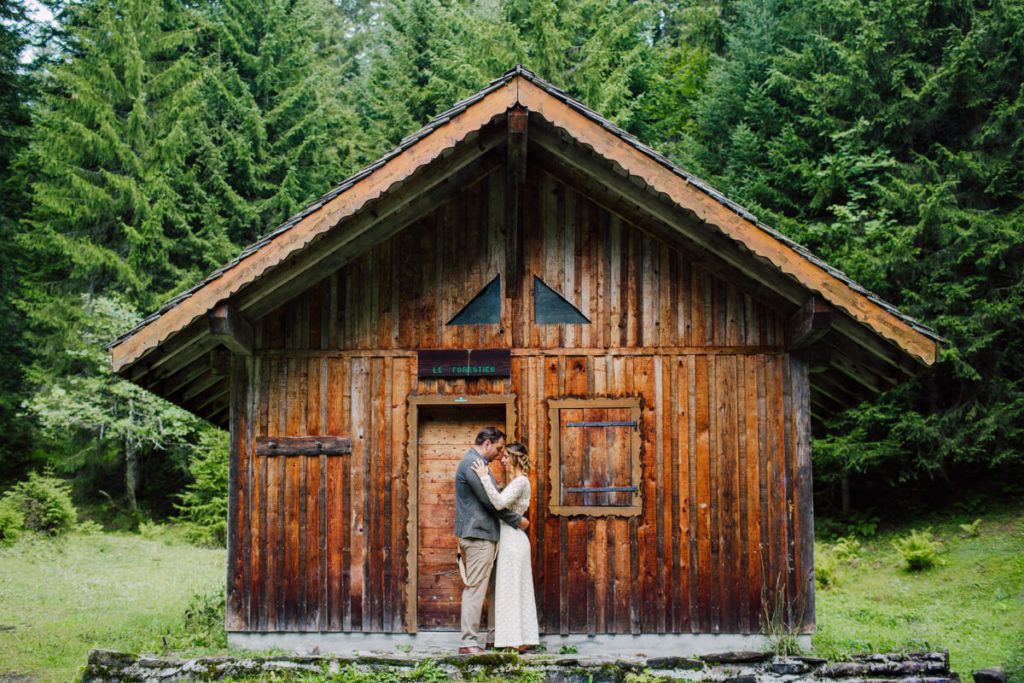 FEATURED SUPPLIERS