Château de Sauveboeuf Elegant Wedding in Dordogne, South France
Real Wedding
|
20th February 2020
|
photographer - Eight bells
Why did you decide to get married in Dordogne region?
We chose to get married in Dordogne because Chloé spent many vacations there since her childhood and it has a warm place in her heart.
It is a green region full of charm and very romantic! Plus, the French cuisine there is amazing !!!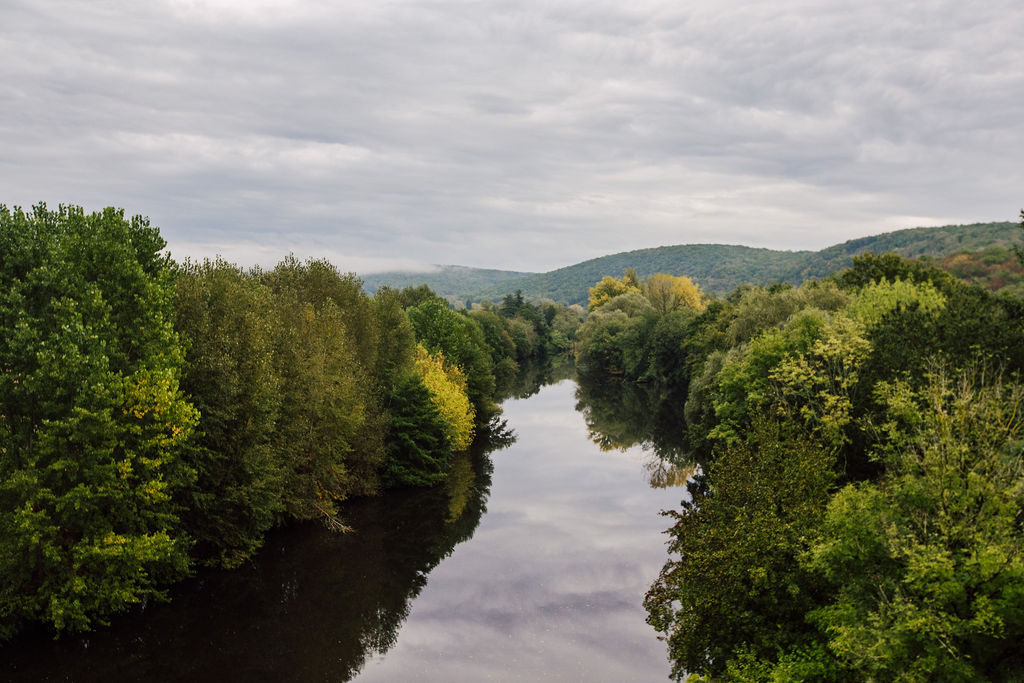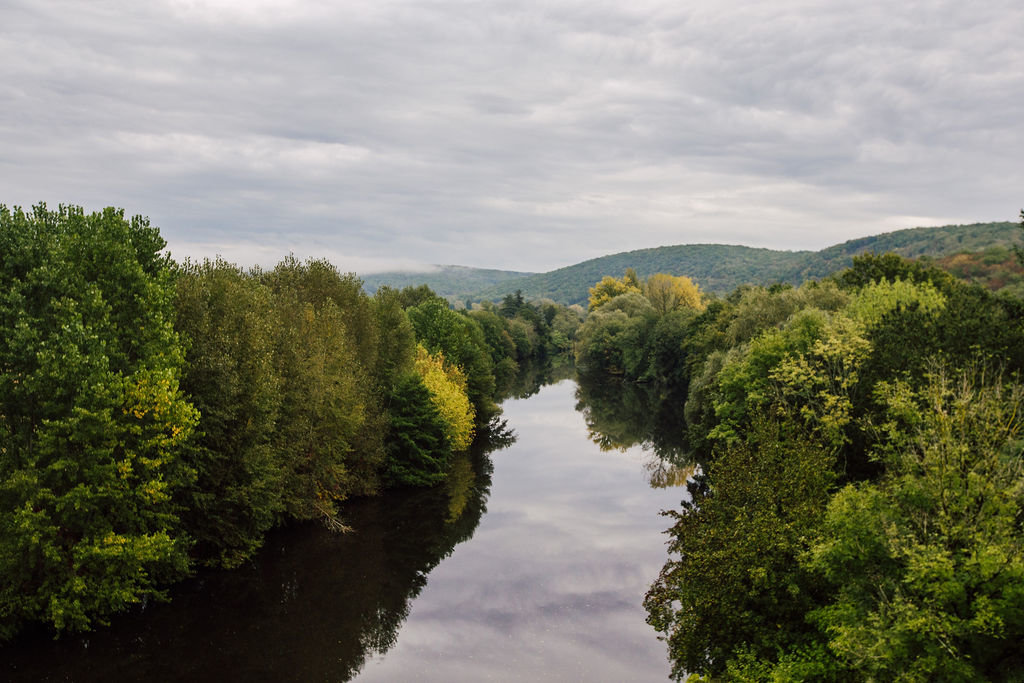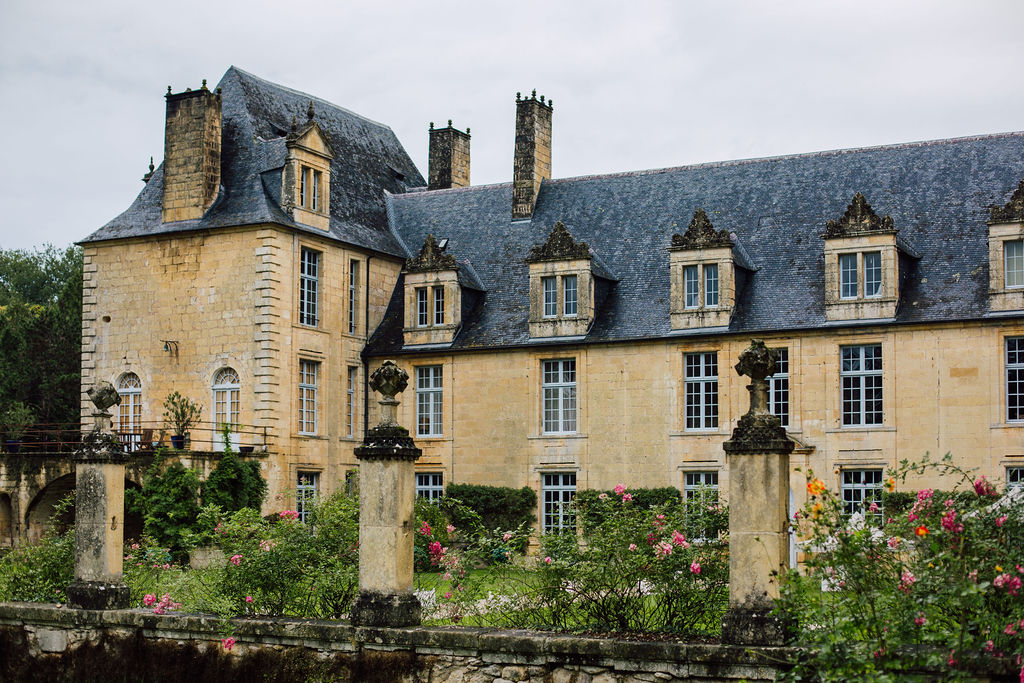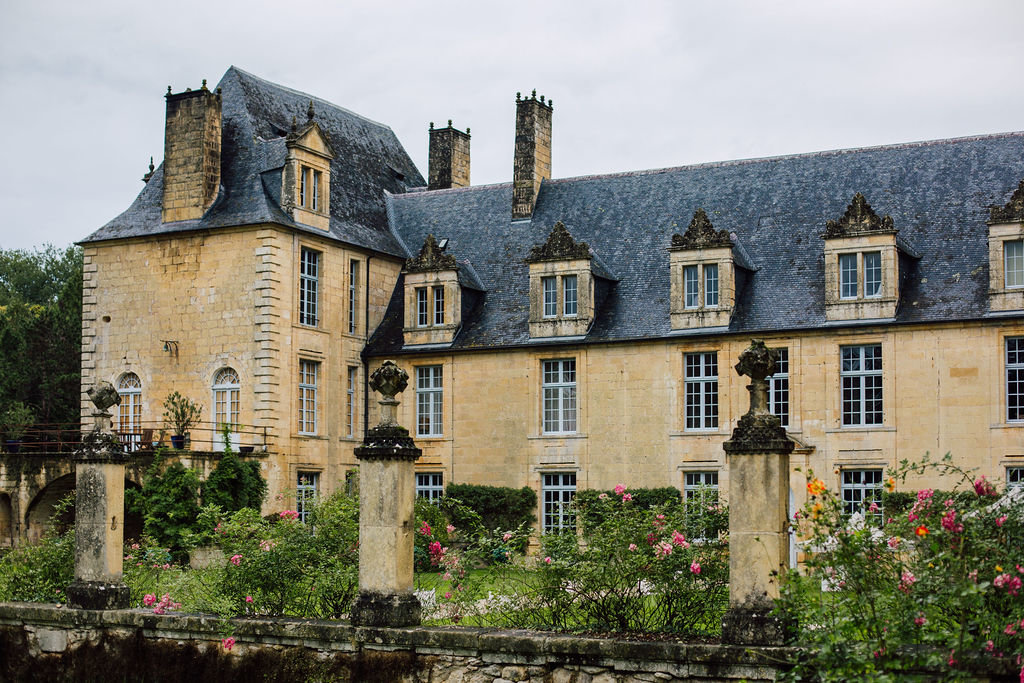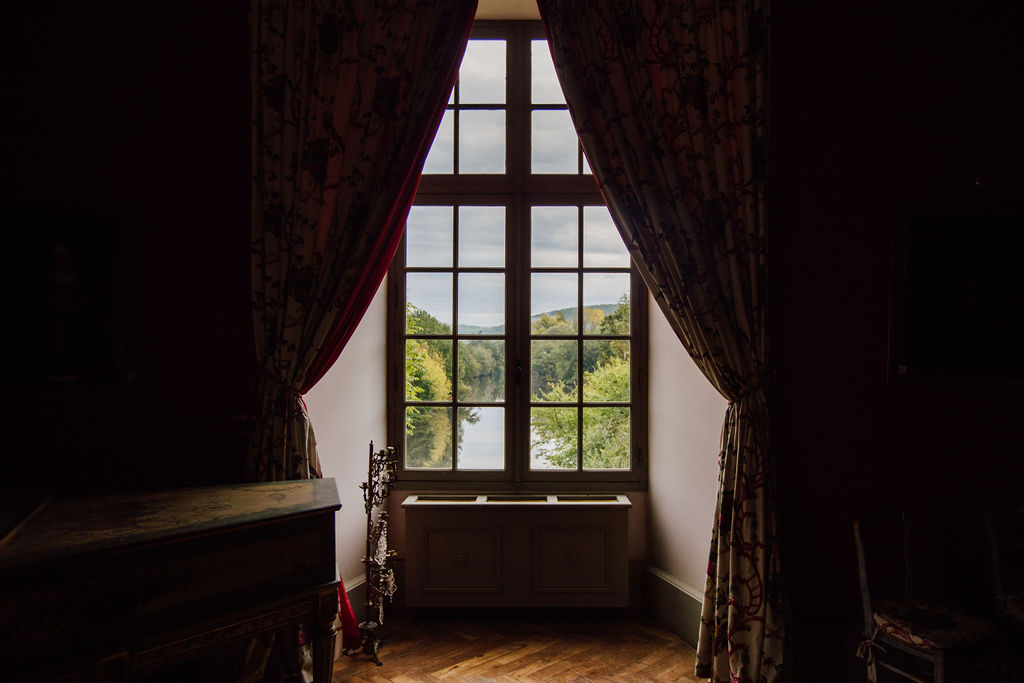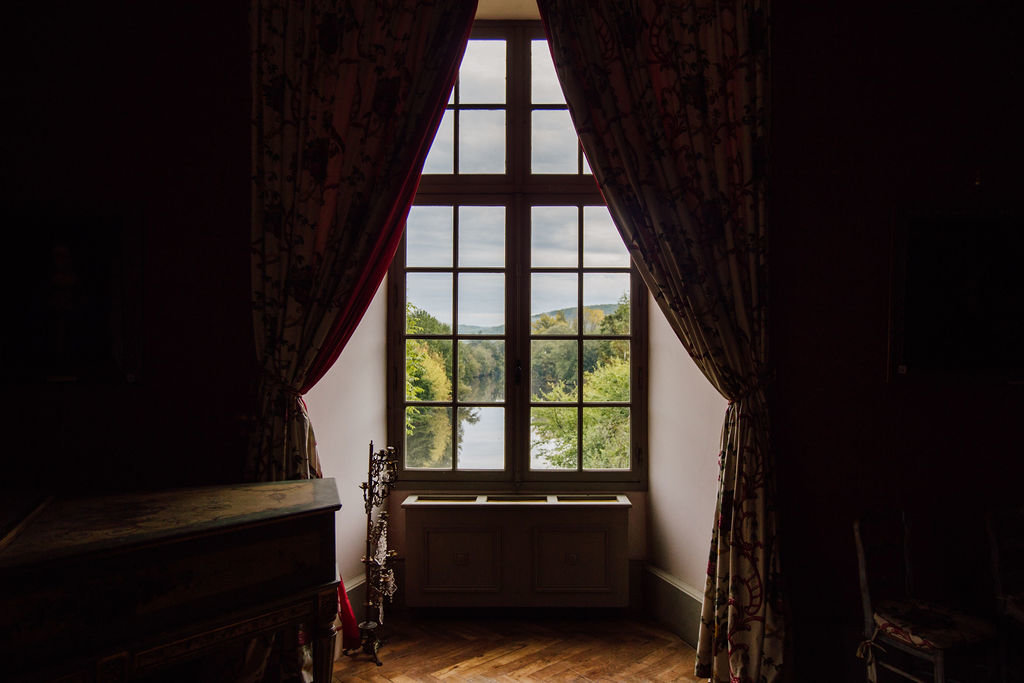 How did you find the venue and why did you choose it?
We chose this chateau for its authenticity, the magic of the place and its magnificent dining room. As we got married in October, it was essential to have a plan b solution in case of bad weather and the castle allowed us to make the cocktail indoors if necessary. In addition, many guests could stay overnight on site: unforgettable moments guaranteed!
Please tell us about your wedding dress and the groom's choice
Chloé's dress was custom-made by a seamstress who was inspired by several models.
Matthieu chose to get married in a long jacket because it is tradition in his family and it made him look great!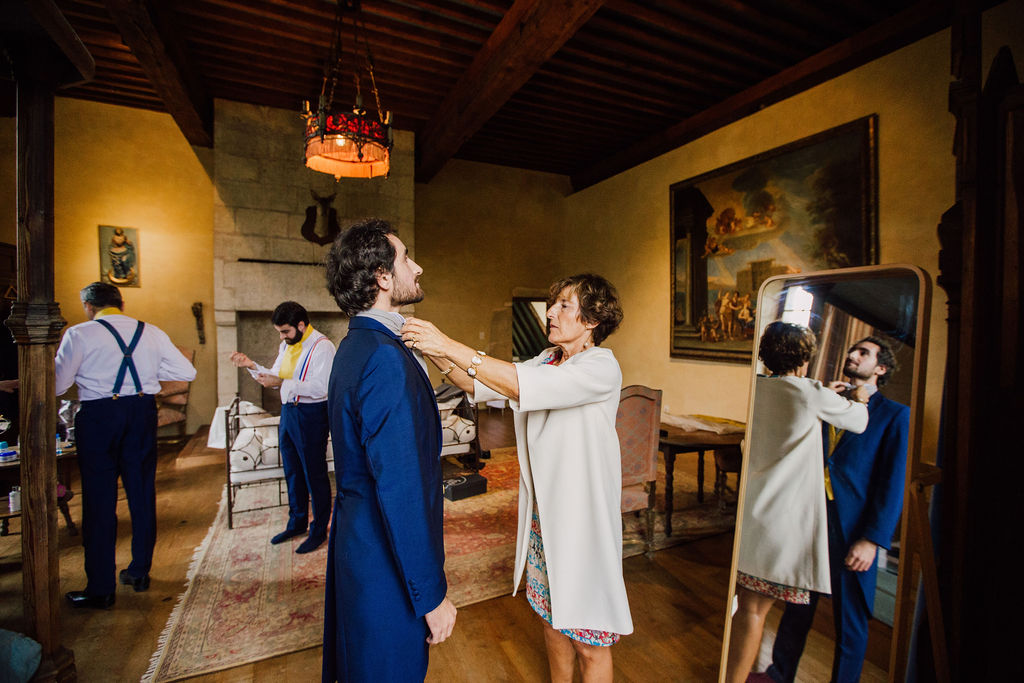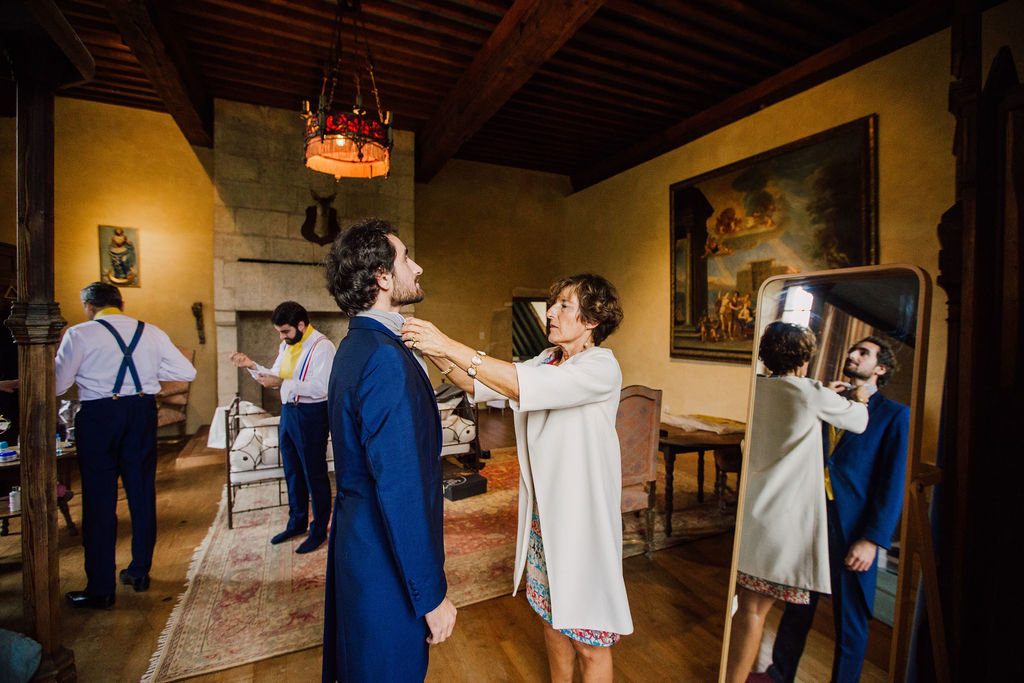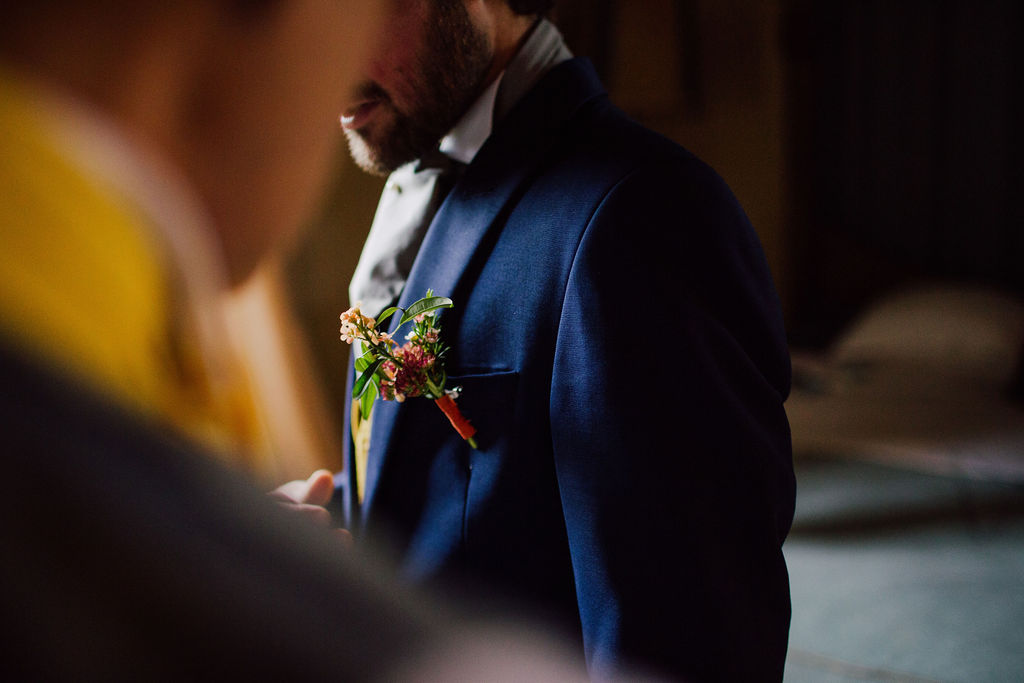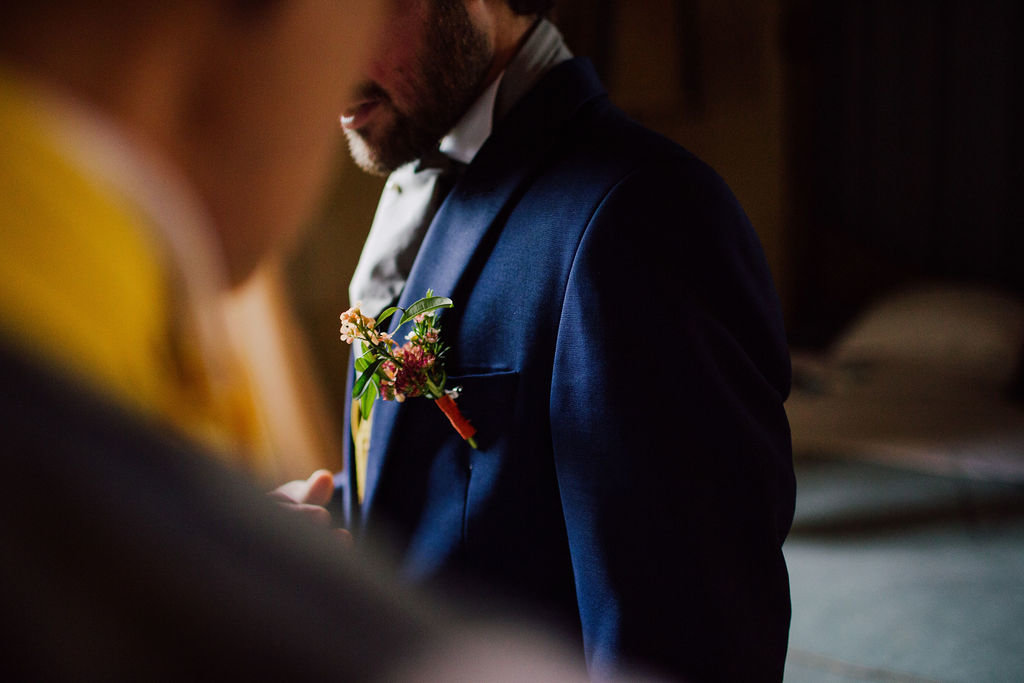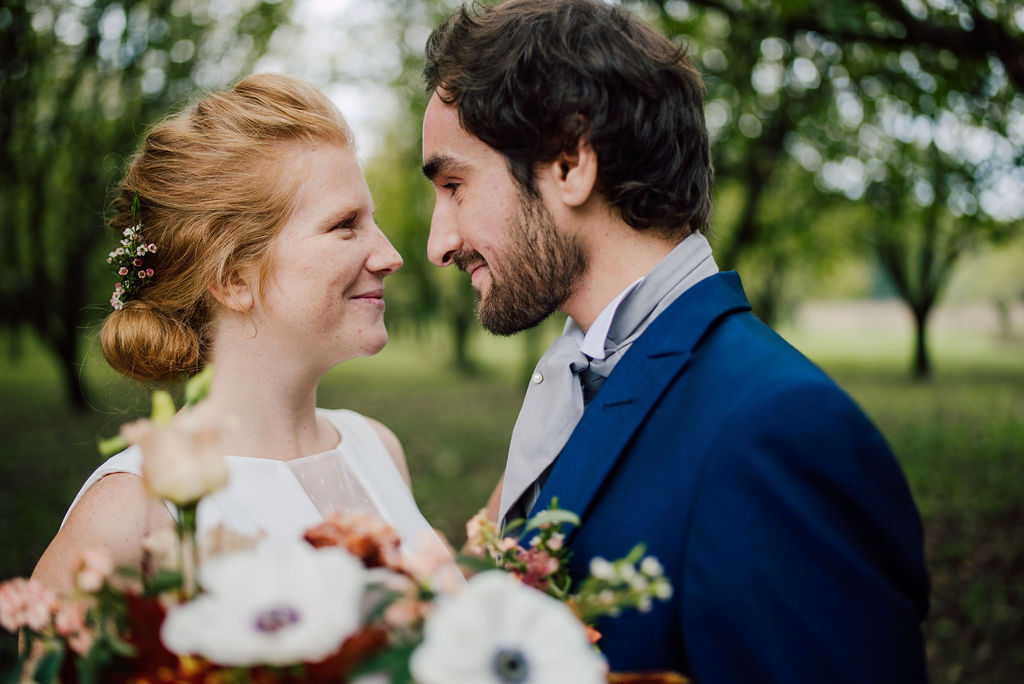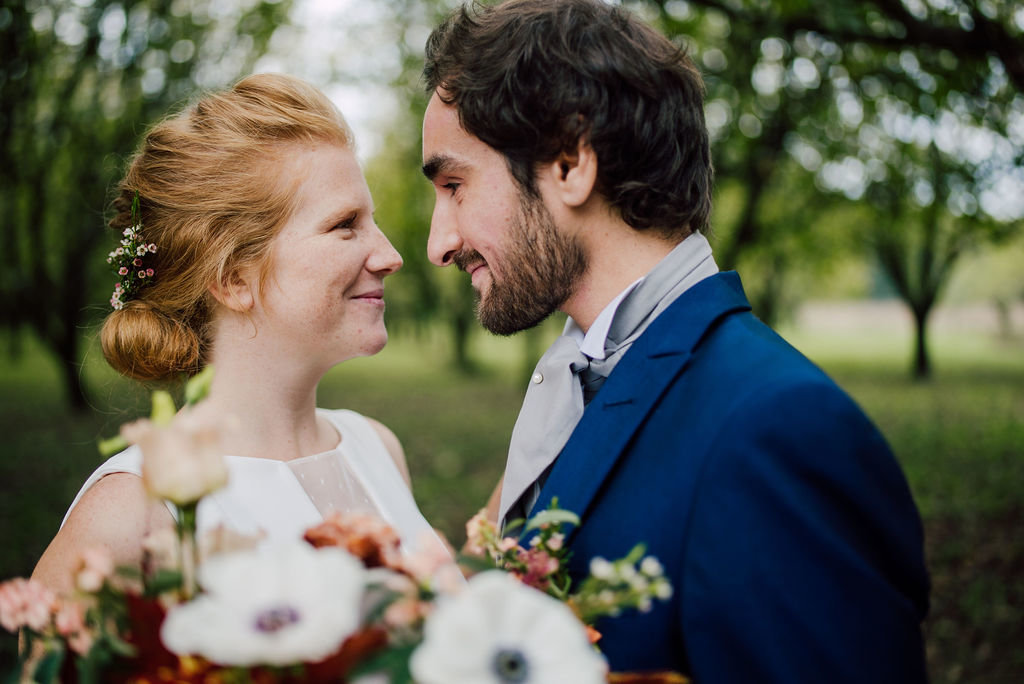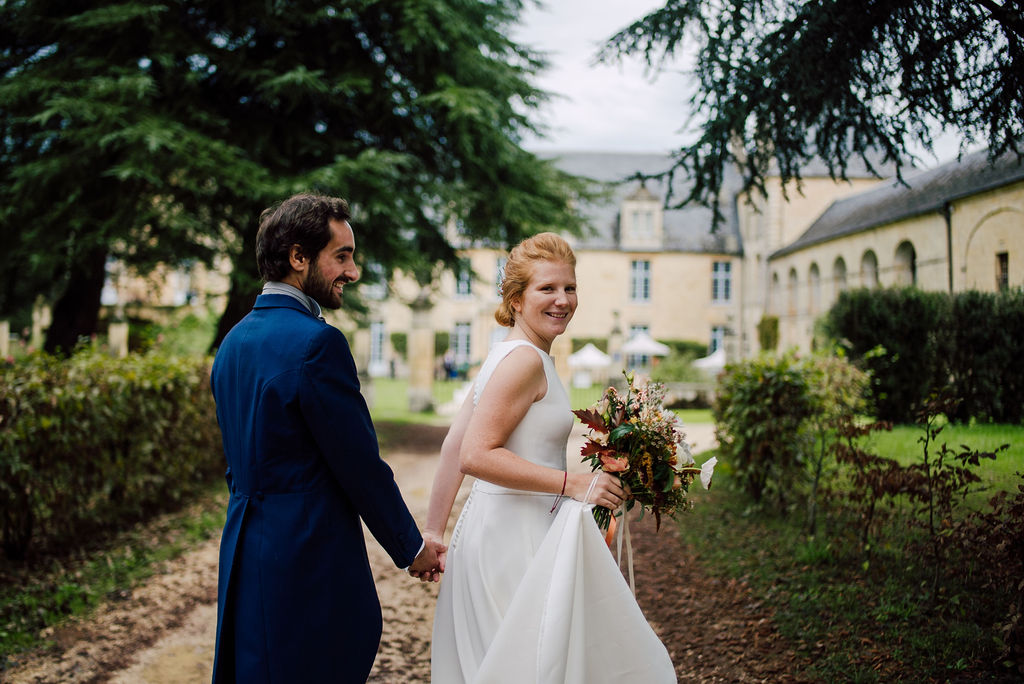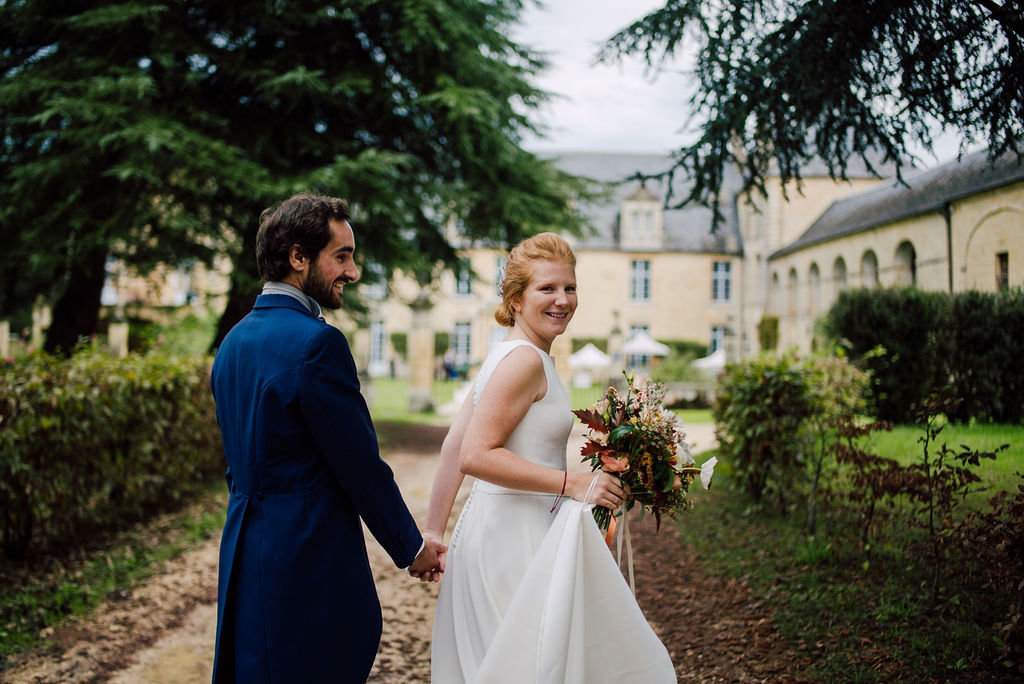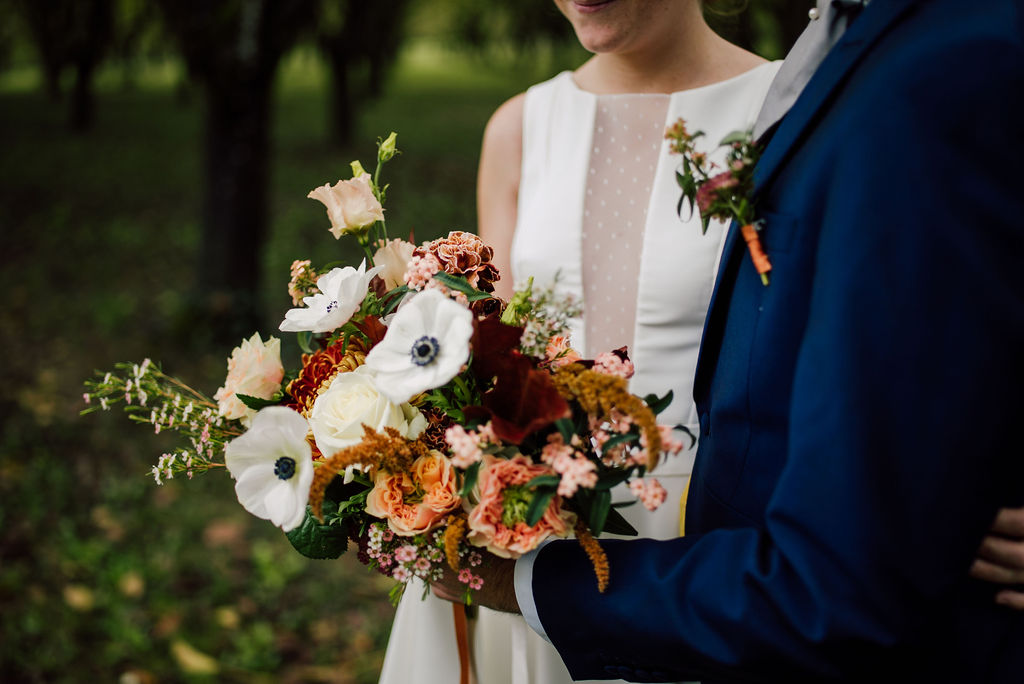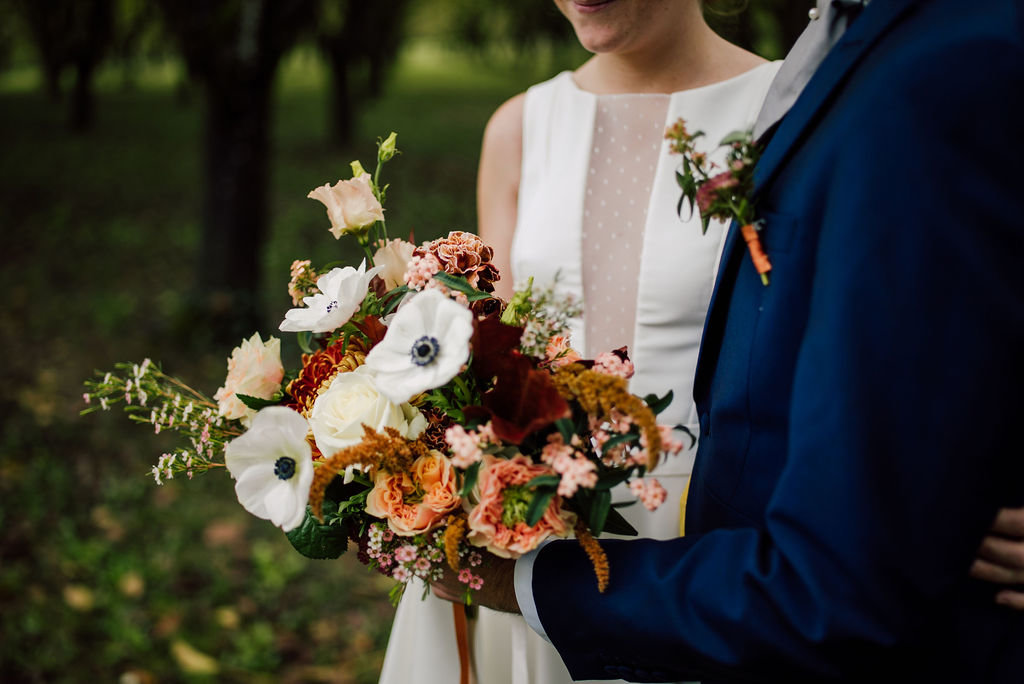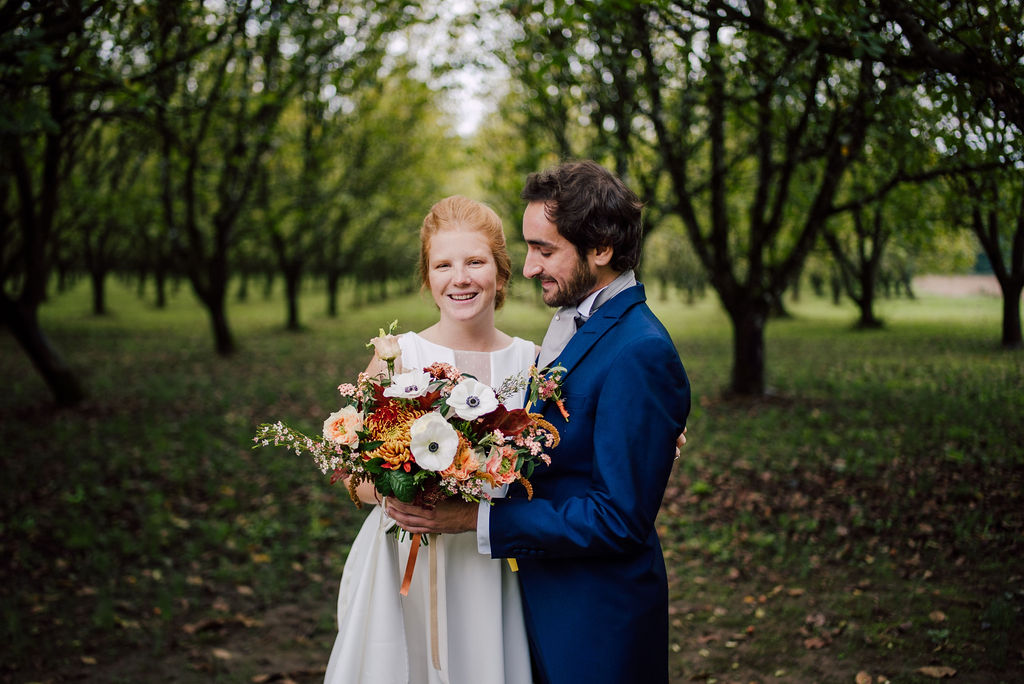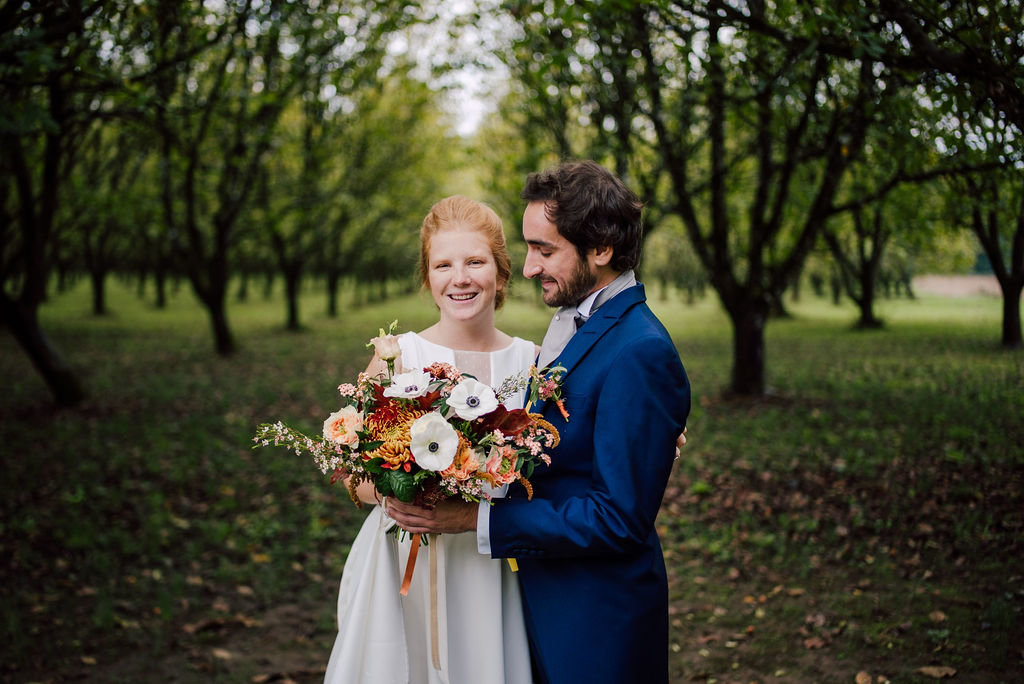 What type of ceremony did you have?
We had a religious ceremony in the village church. This is where we exchanged our wedding rings. Matthieu's brothers musically lead the ceremony and we also had friends singing.
What were your thoughts behind the flowers?
We had chosen the colors with our florist and everything was adapted according to her choice. We fully trusted our florist, but we wanted something quite natural and a bit rural.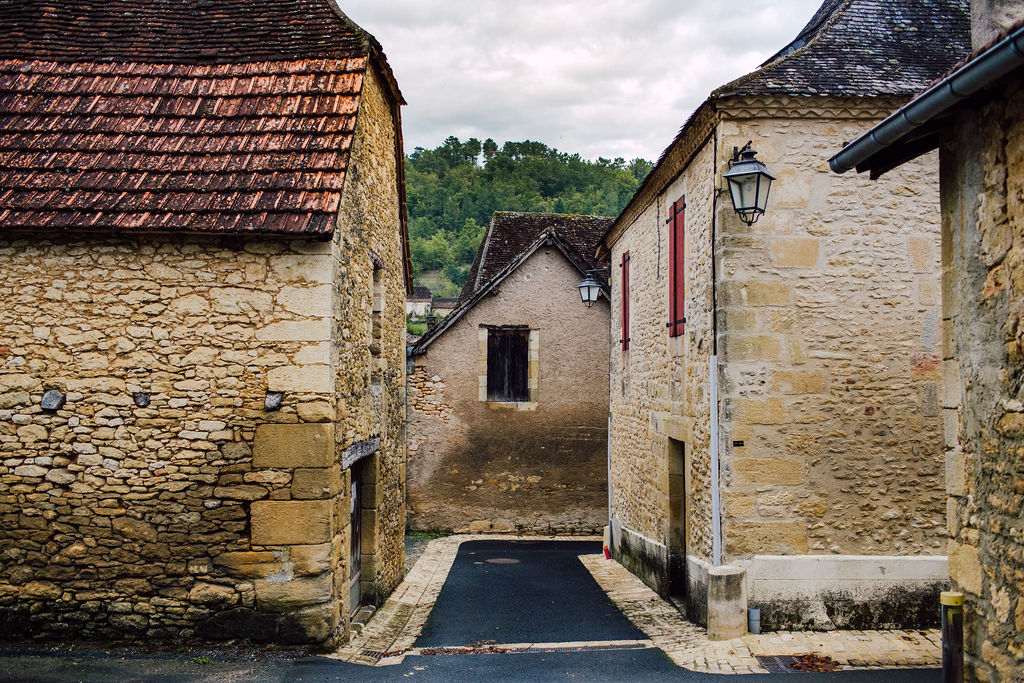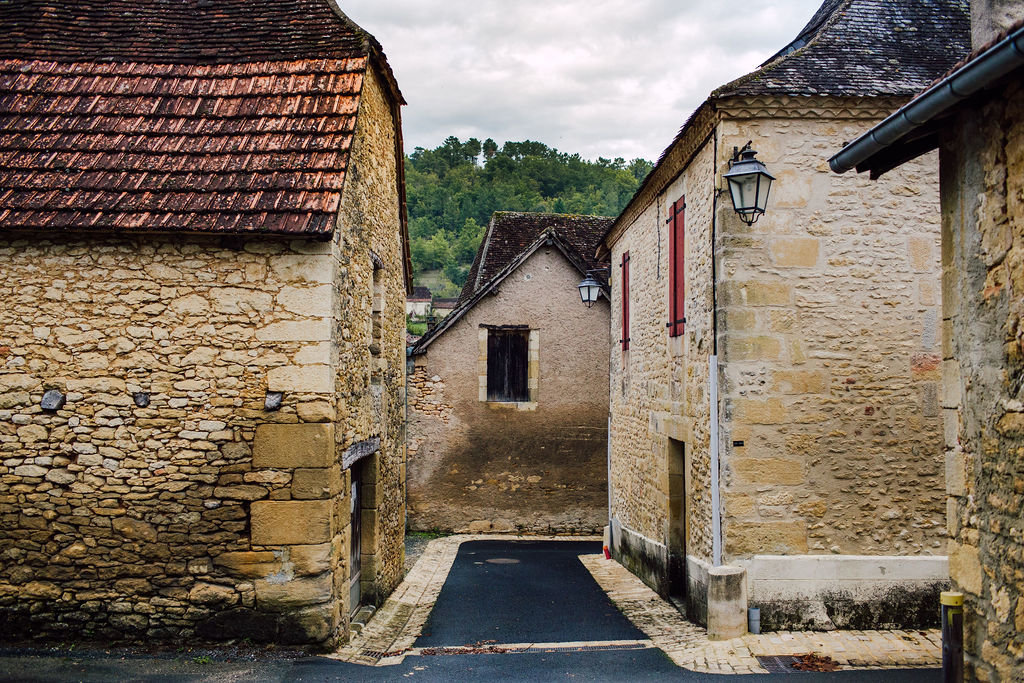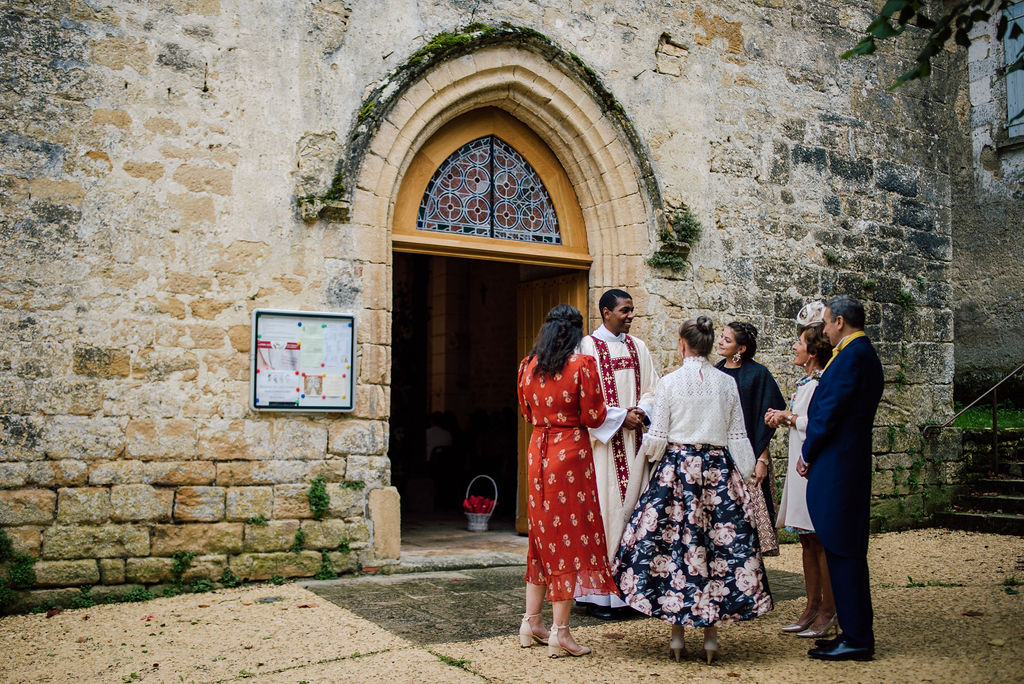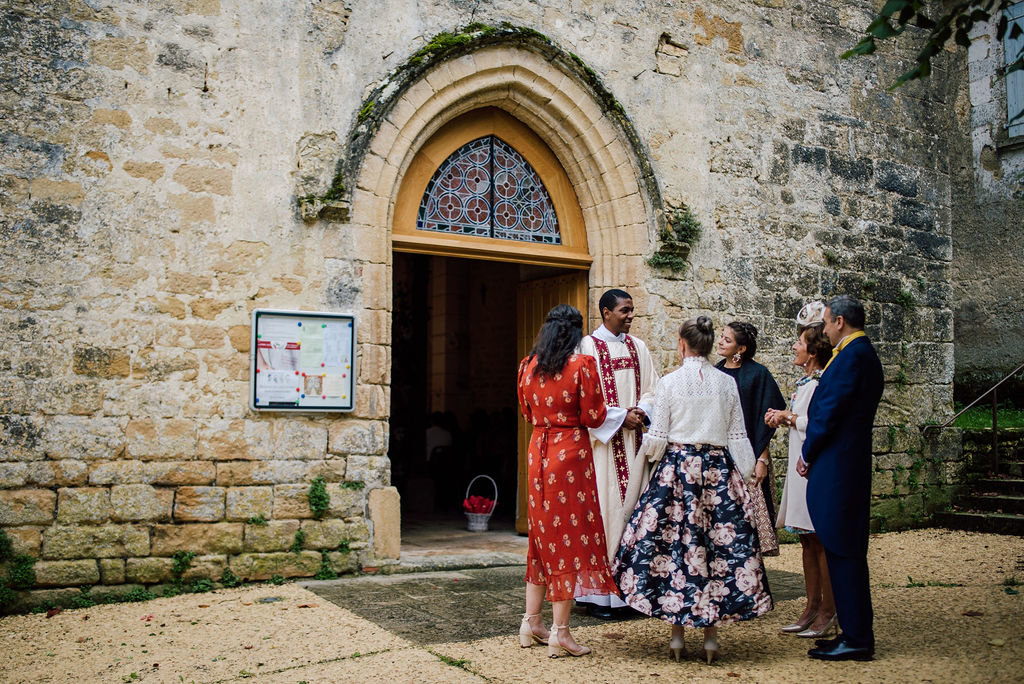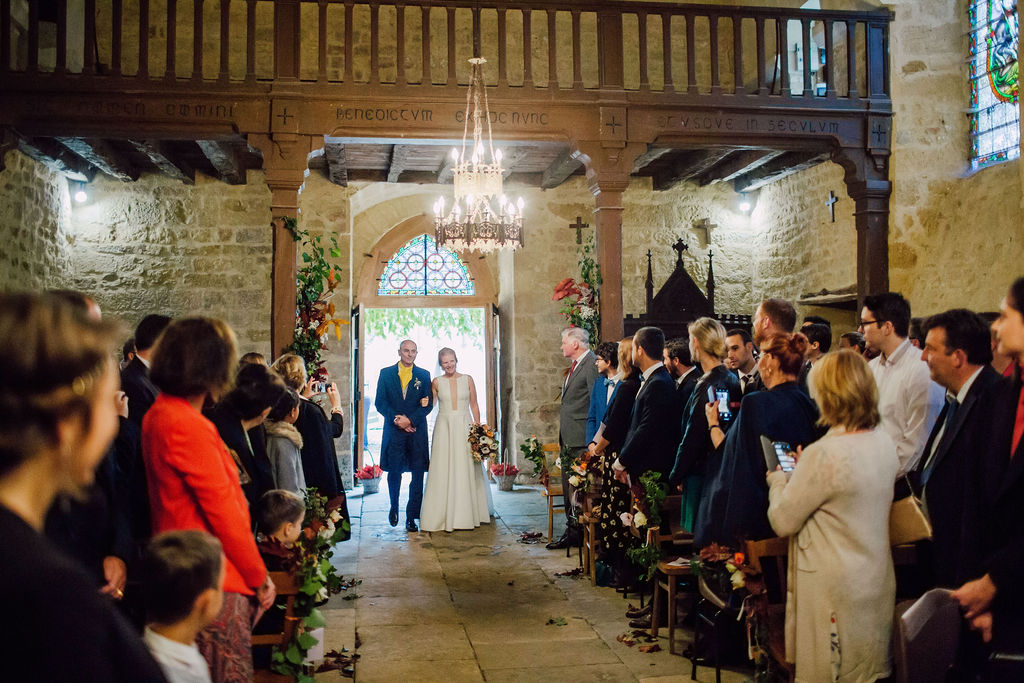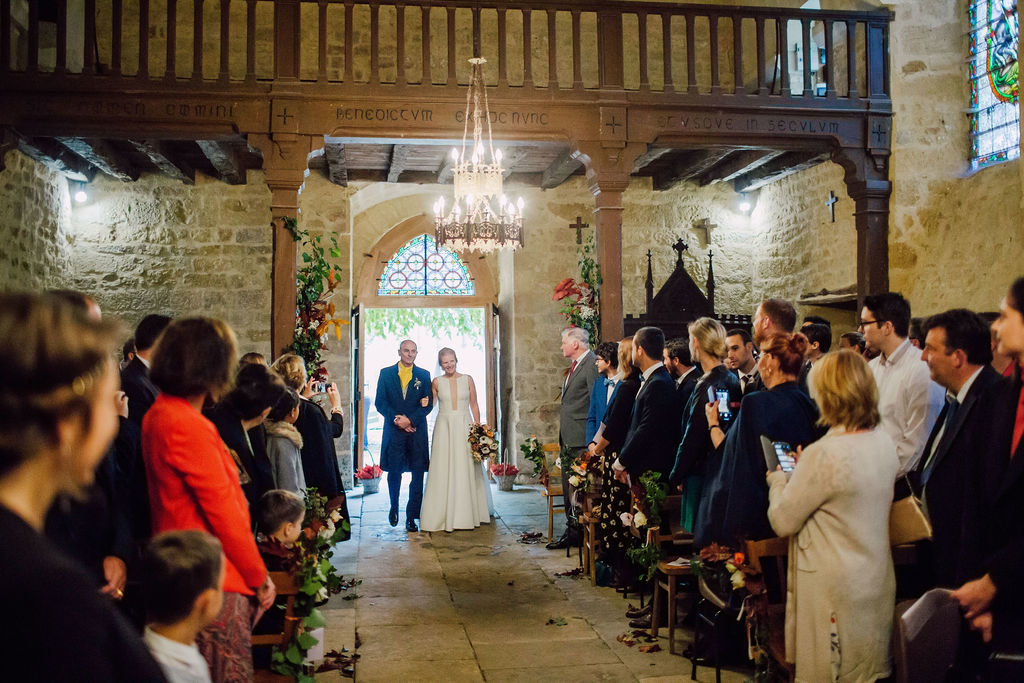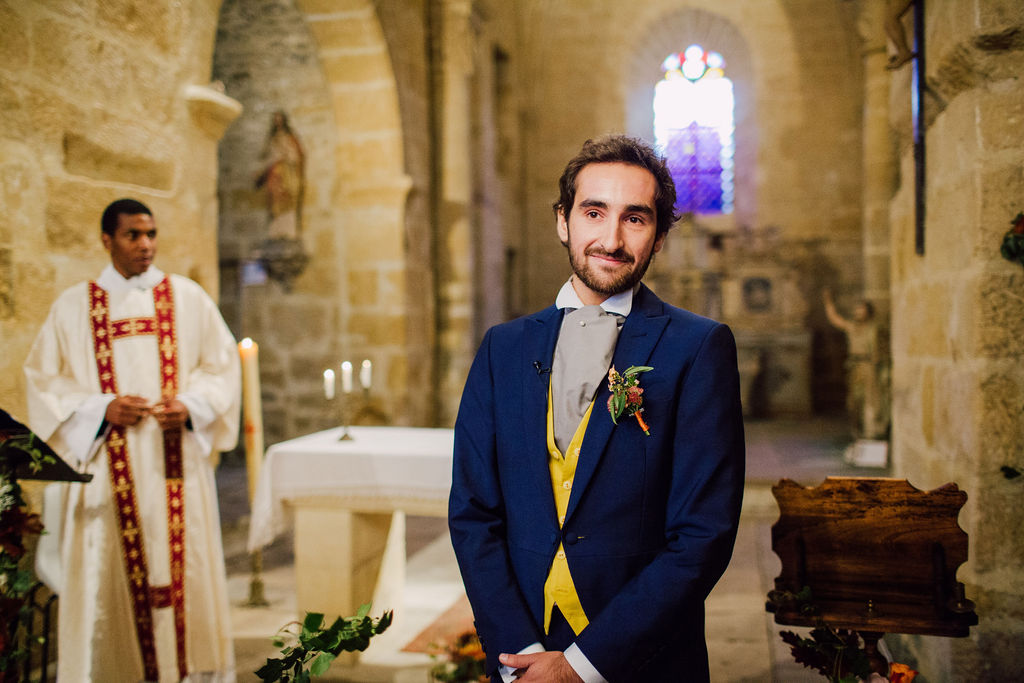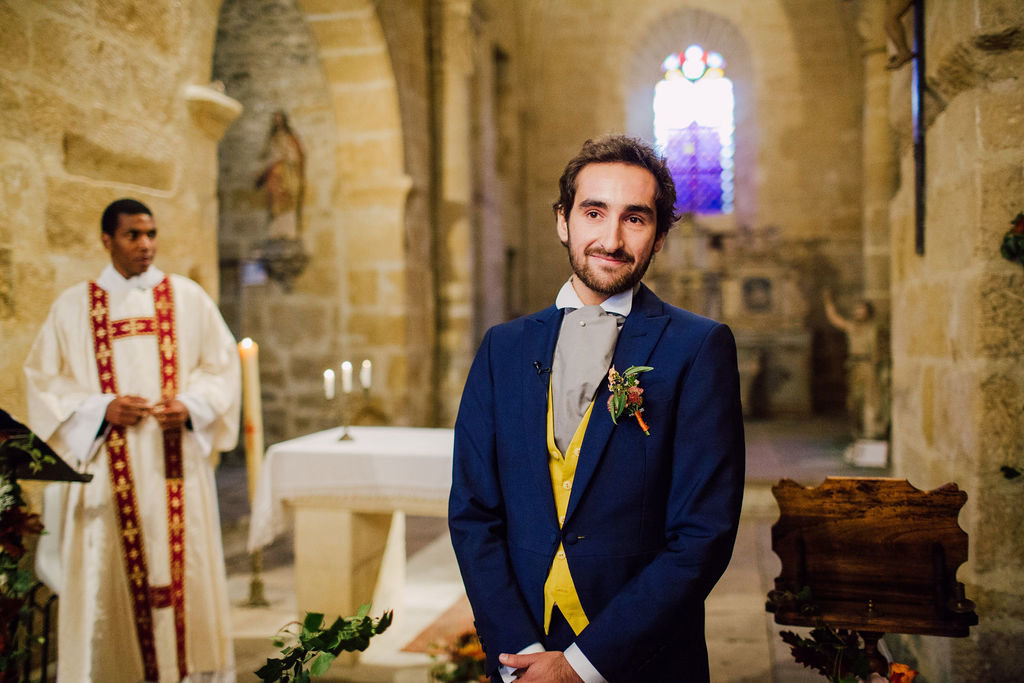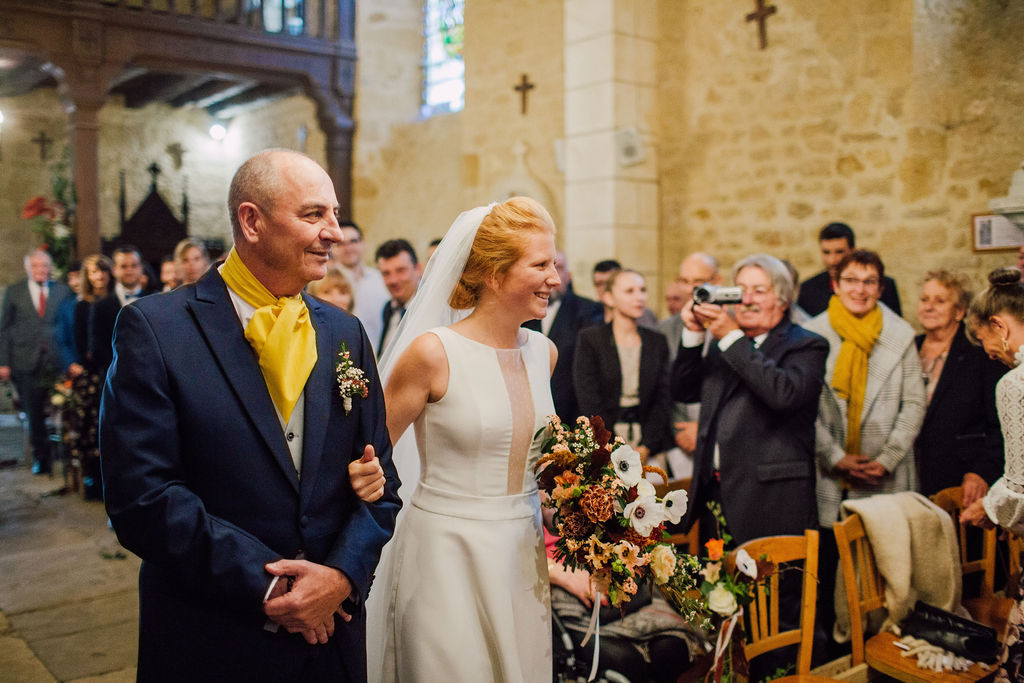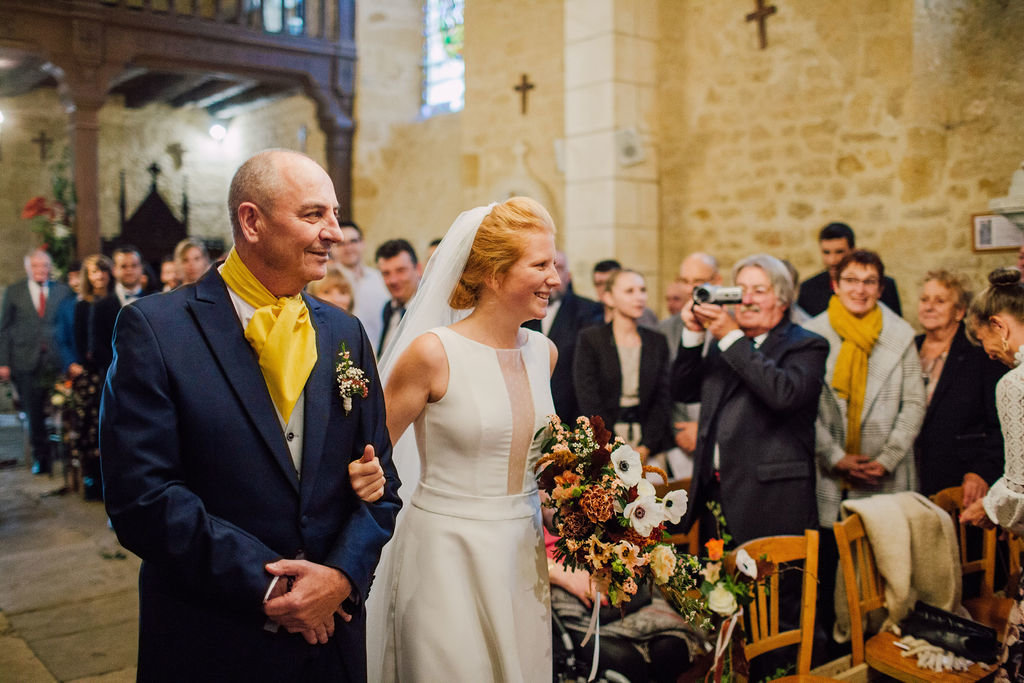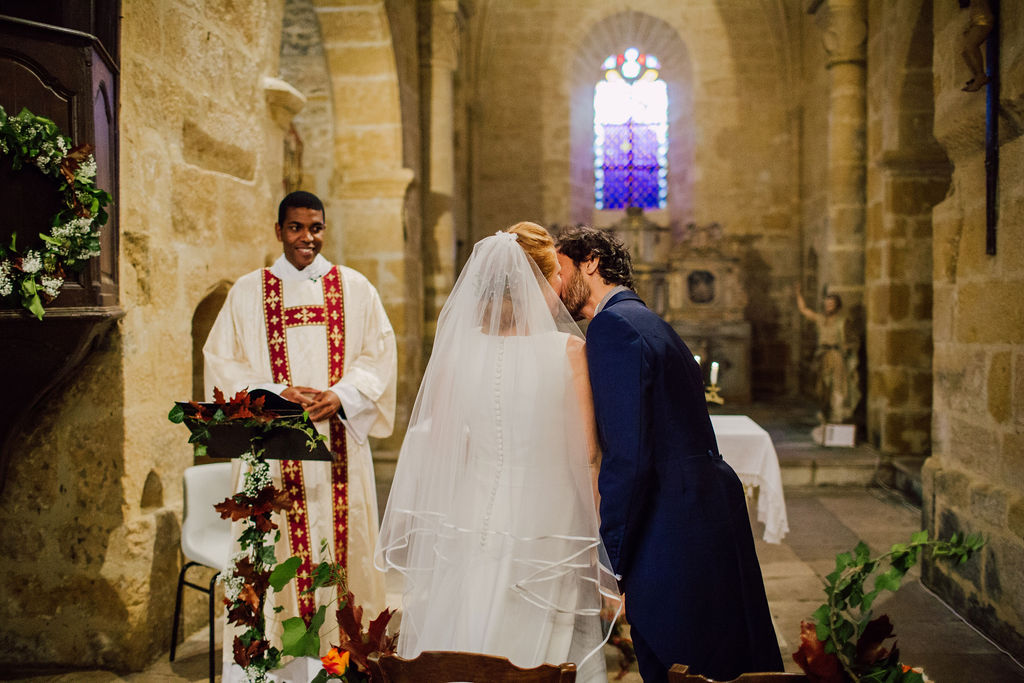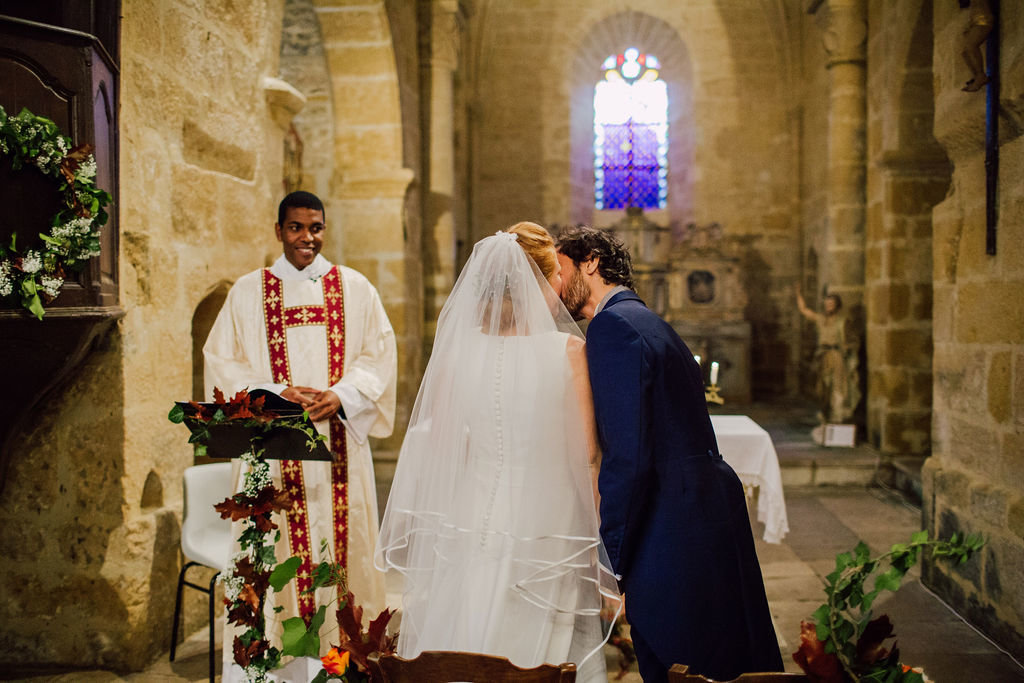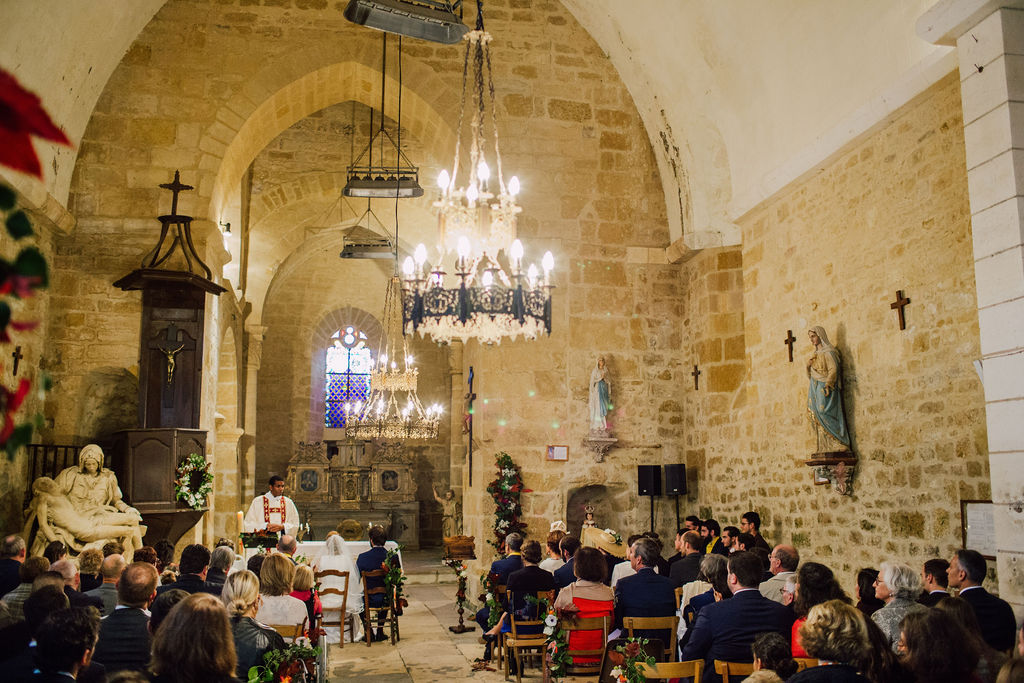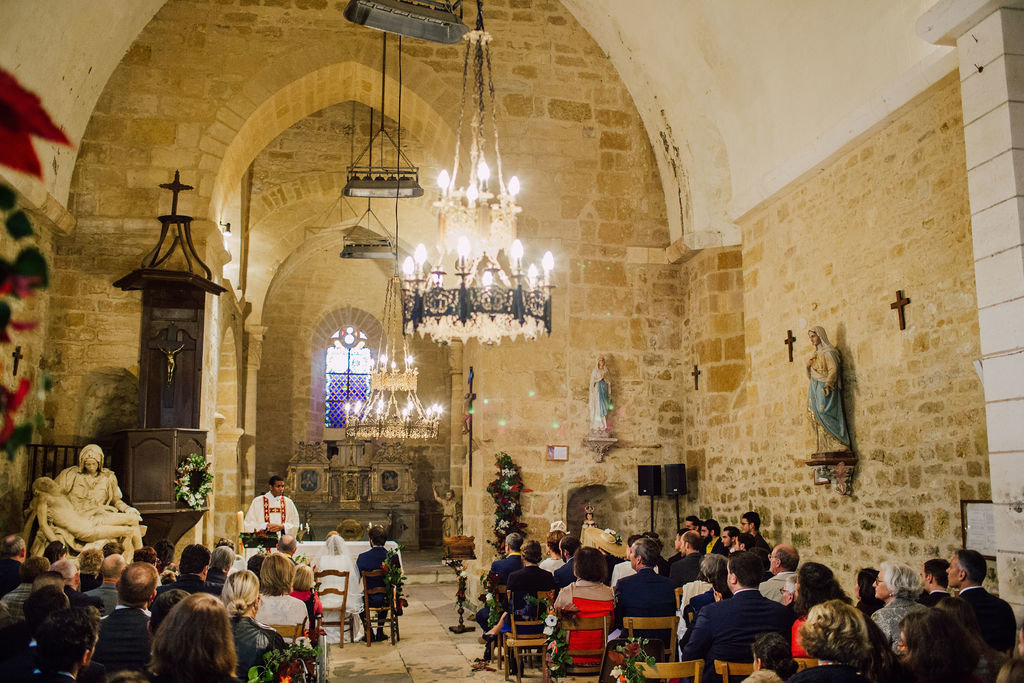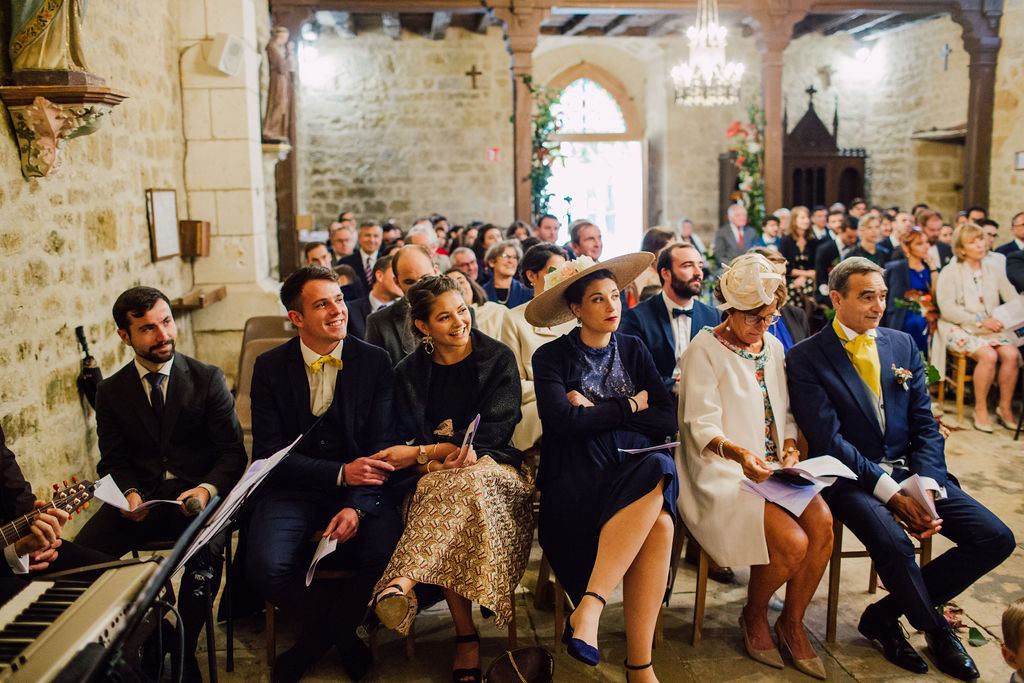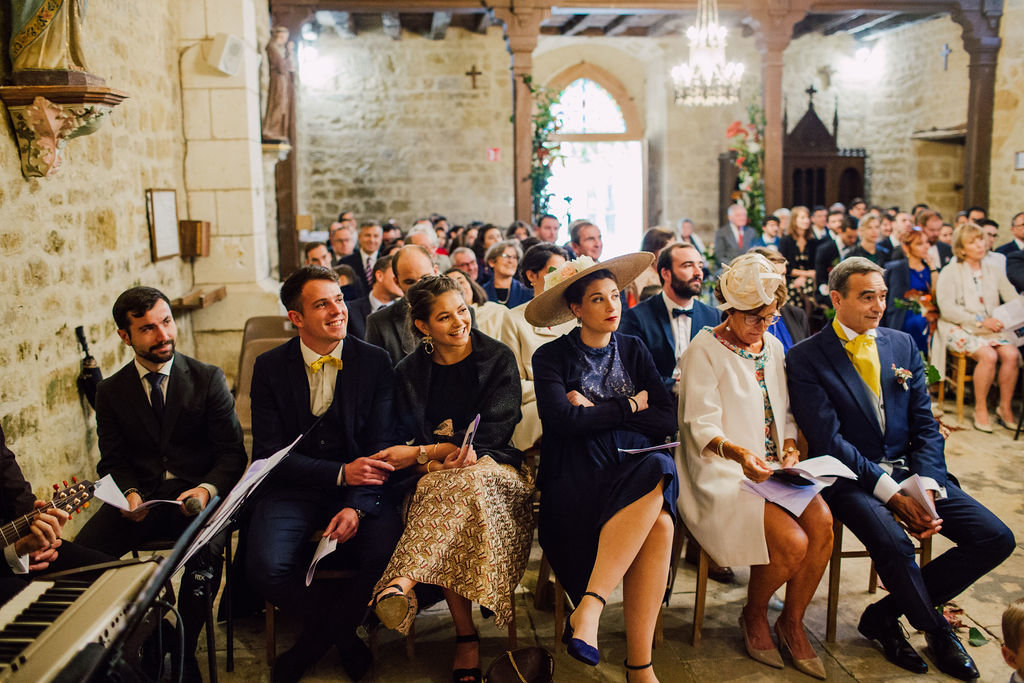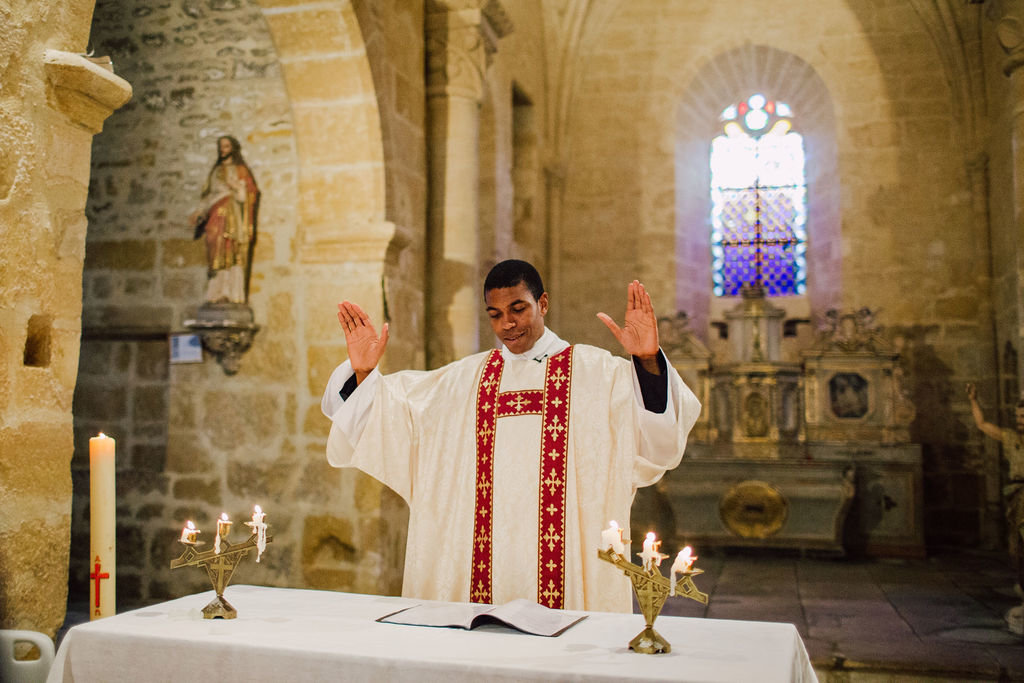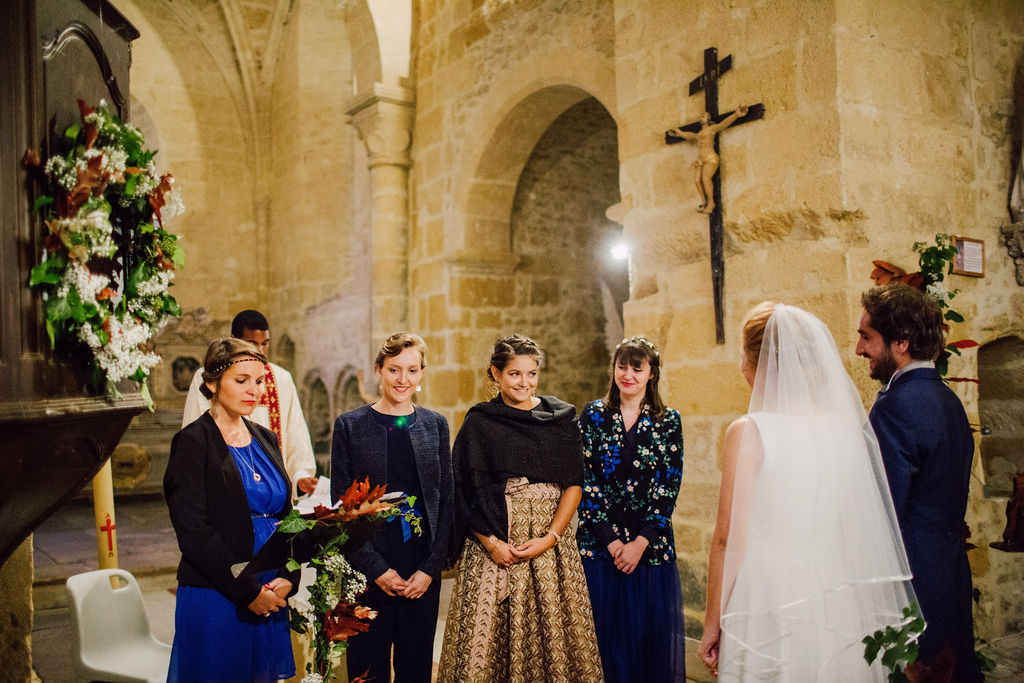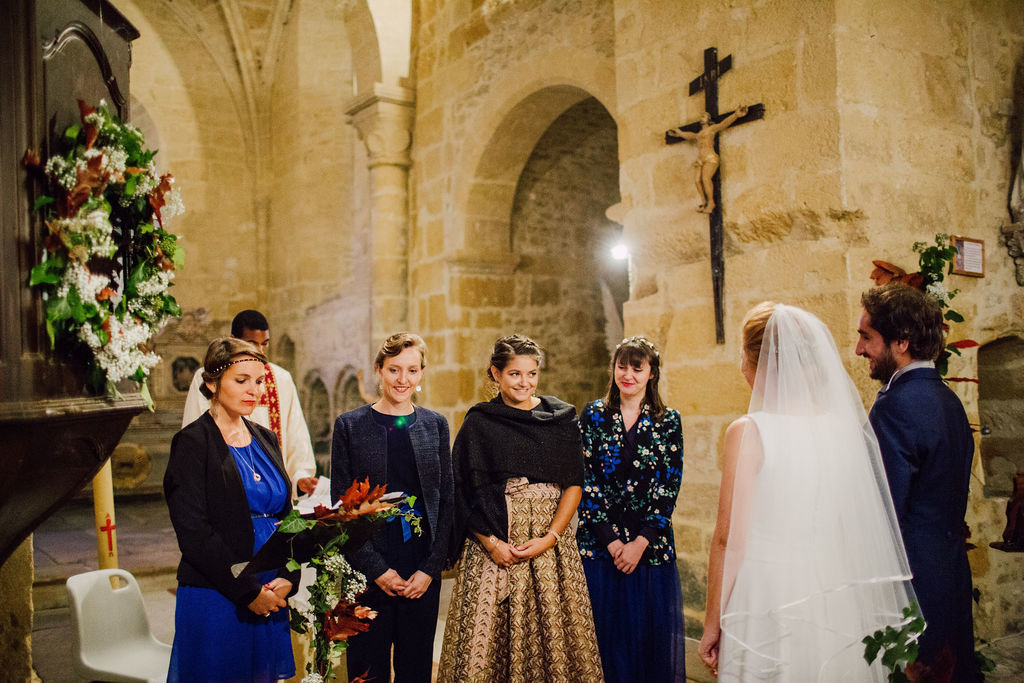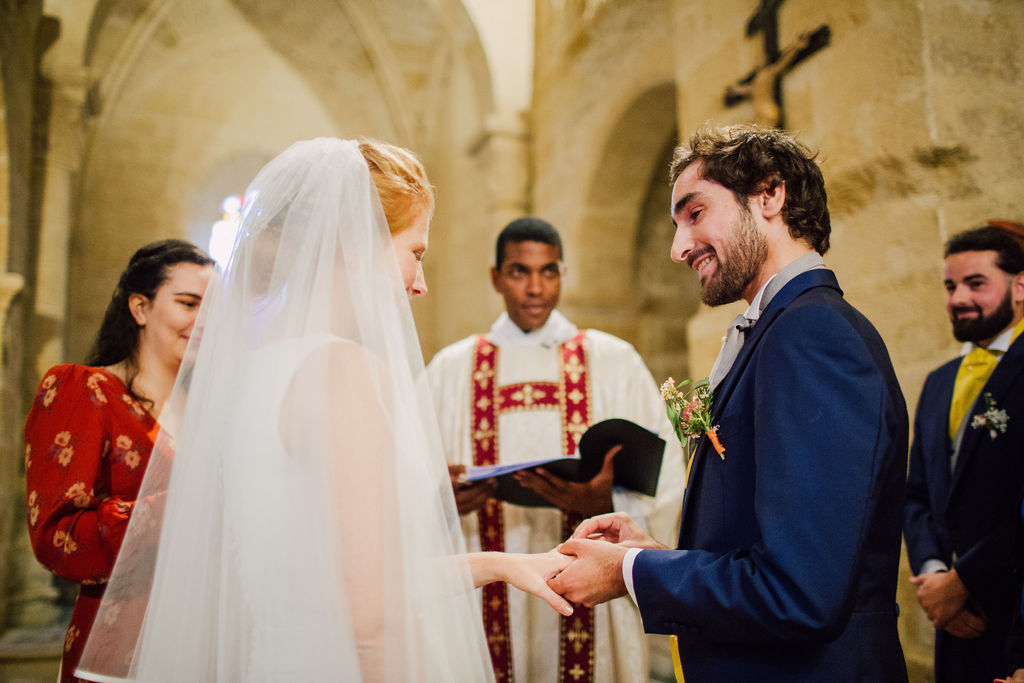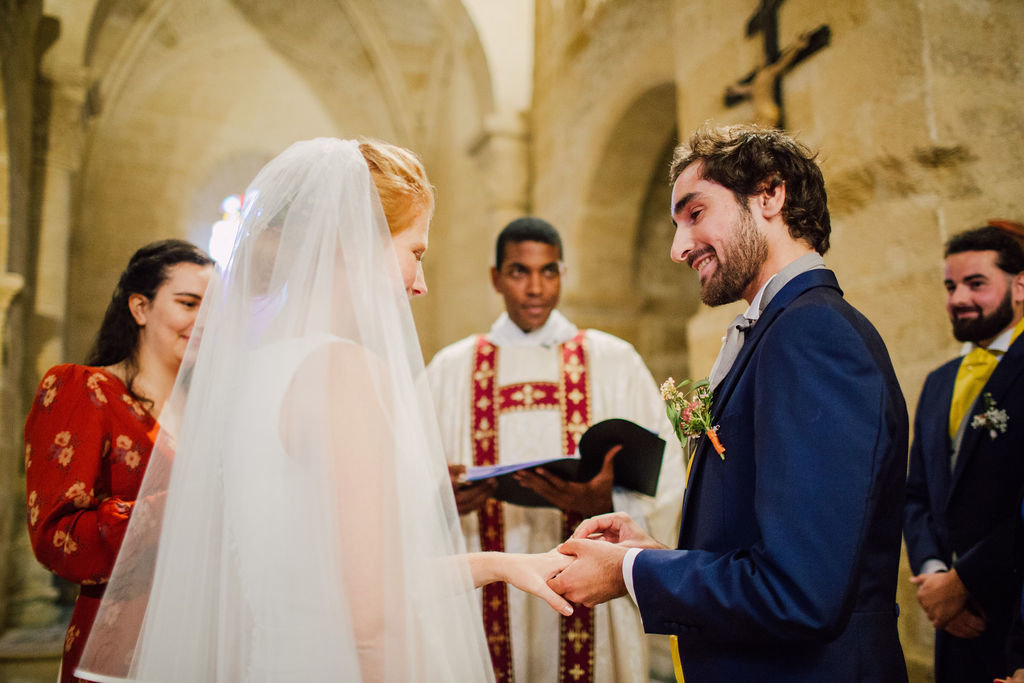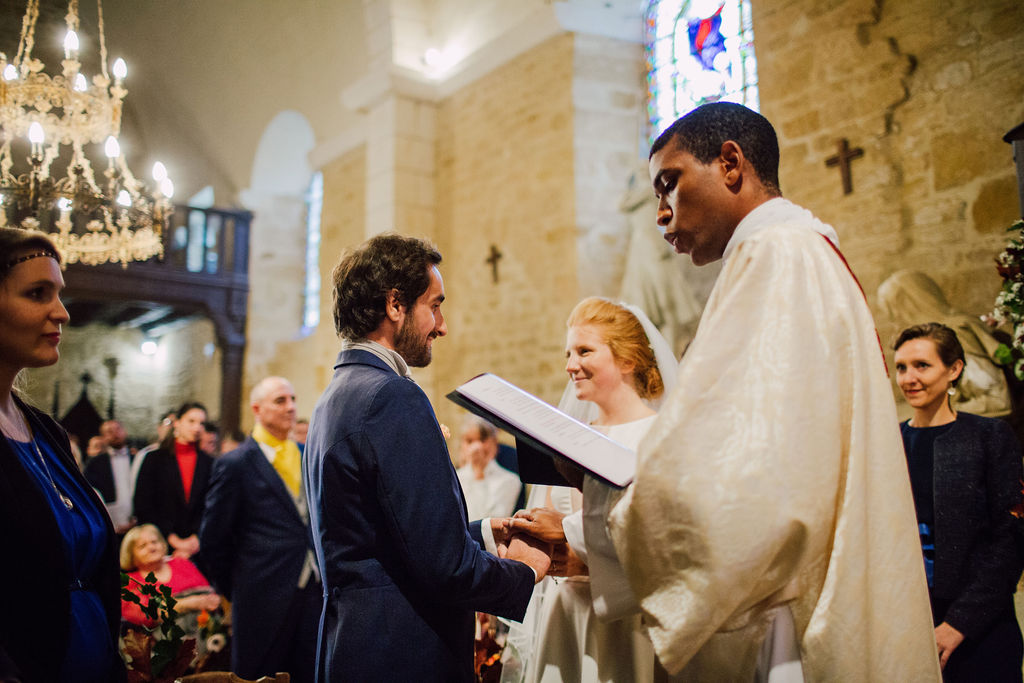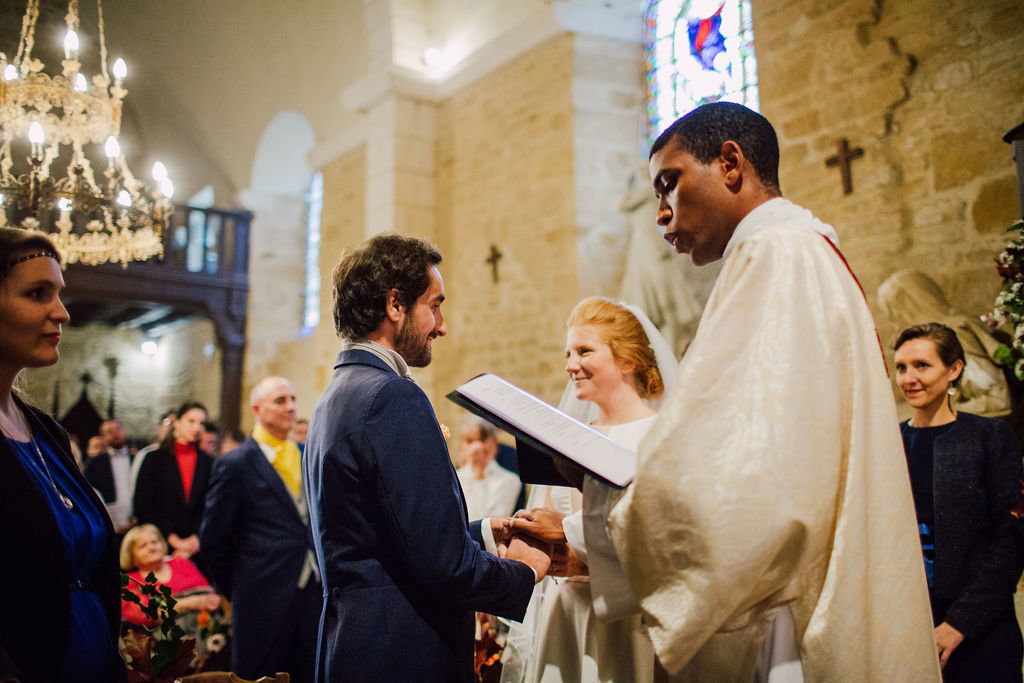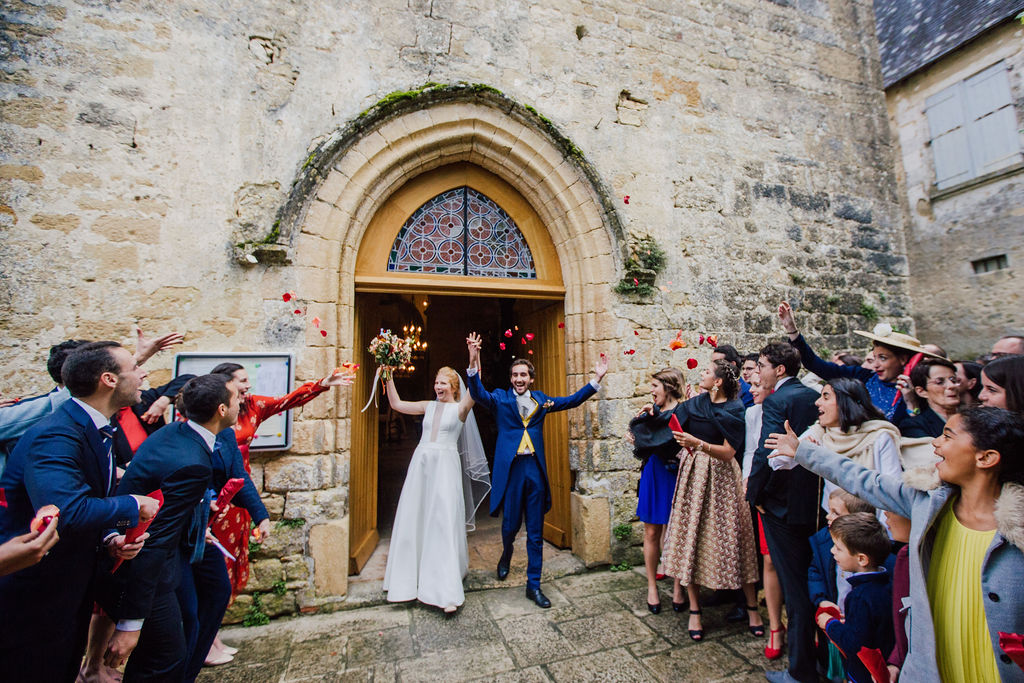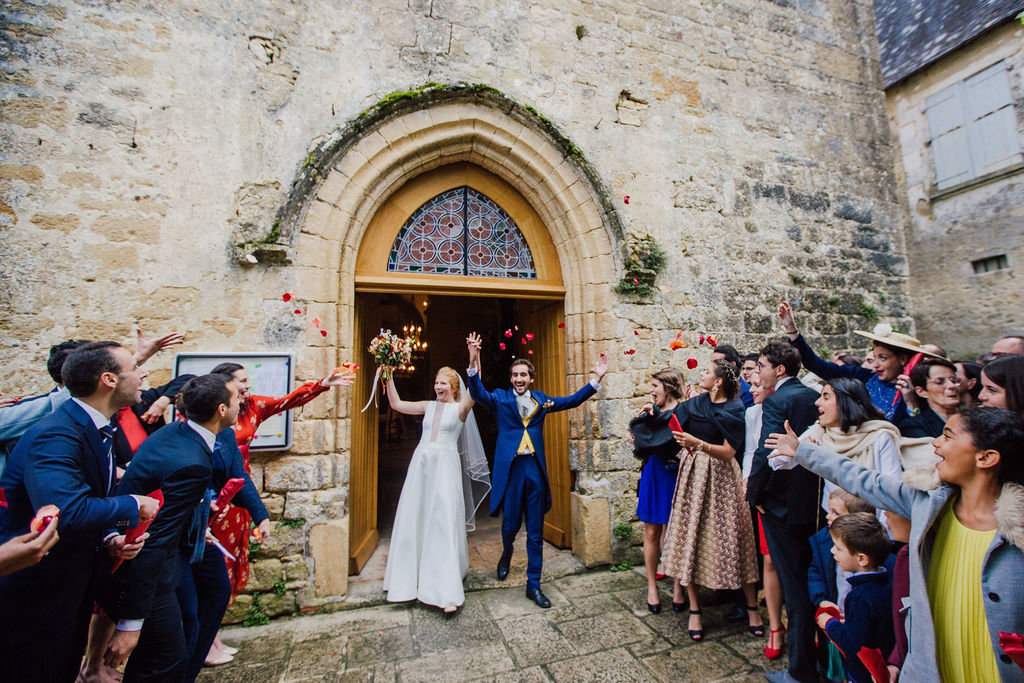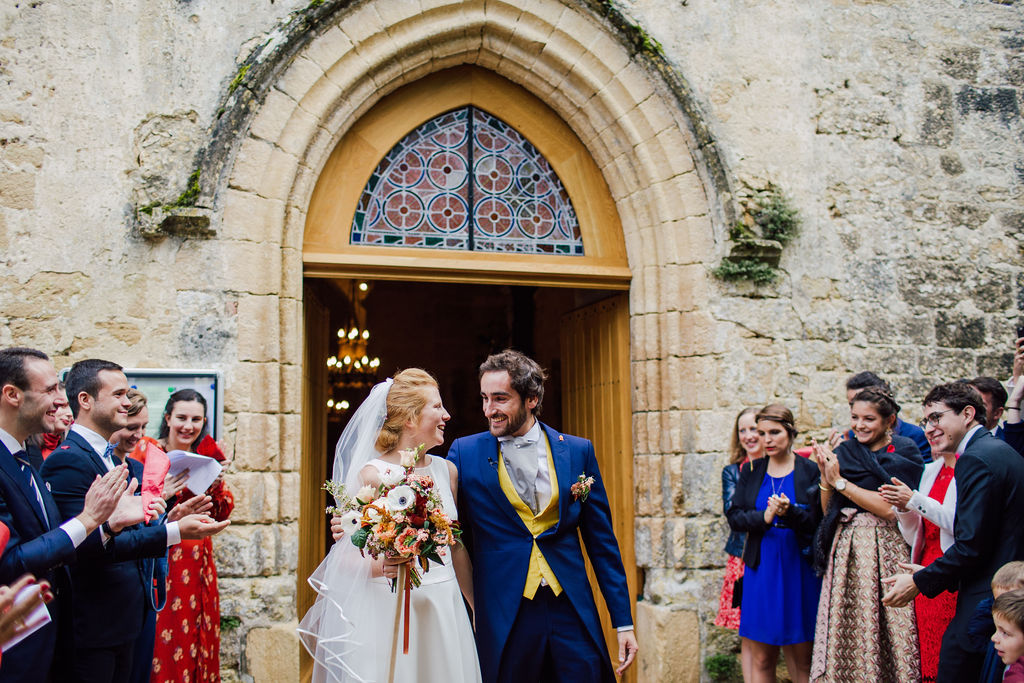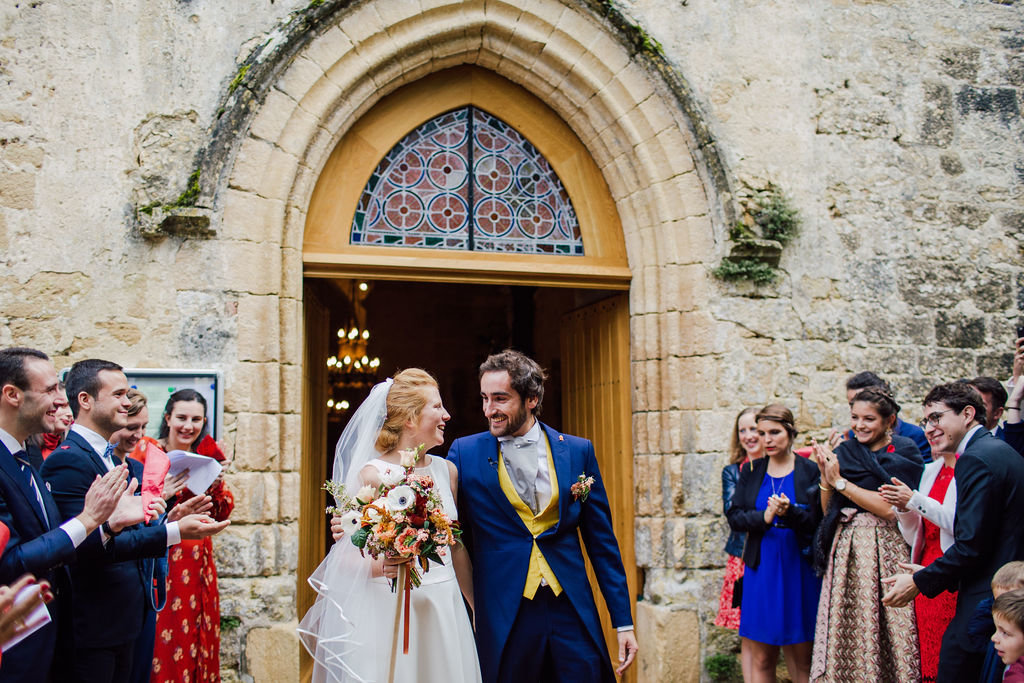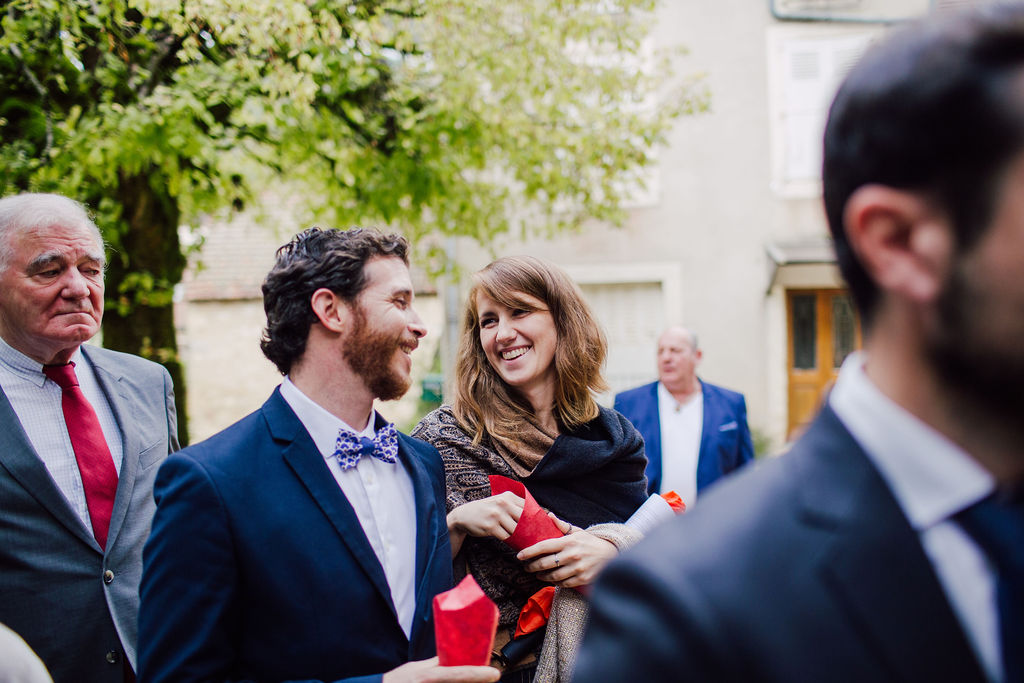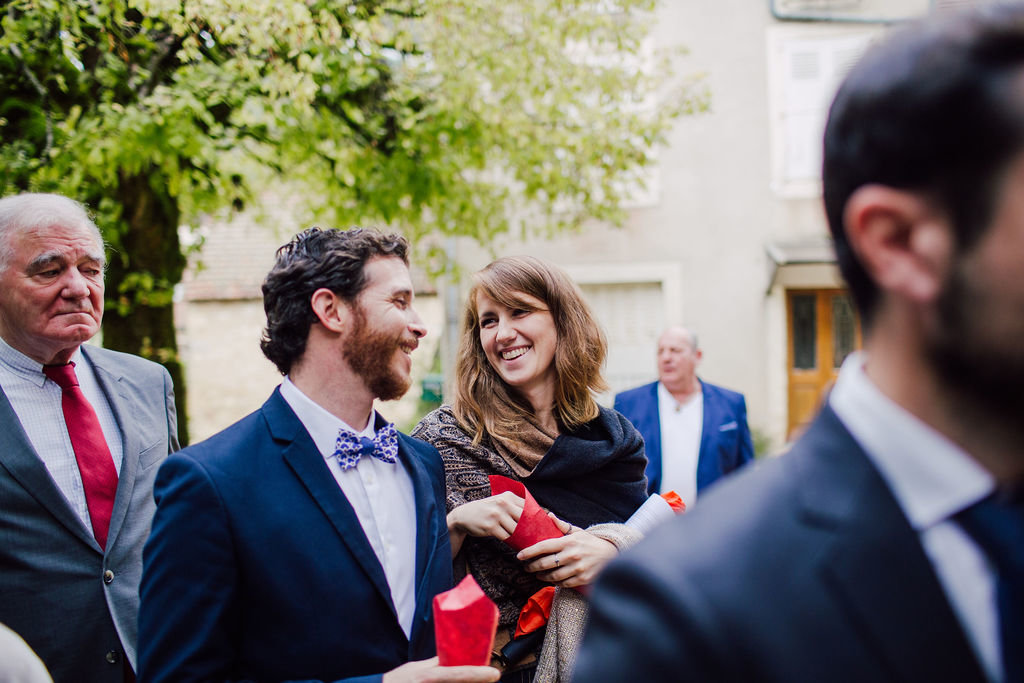 Describe any DIY elements?
We prepared our table plan thanks to a frame found in a recycling place, a map of Asia found on the internet. Our tables were on the theme of the Asian cities in which we went during a one-year road-trip in Asia.
Describe the food (canapés, cake, main menu etc).
The menu was inspired by the Dordogne region. We were keen to offer a typical meal. We made a cocktail reception in the castle garden with foie gras and mini burgers. There were also some verrines and canapes.
We served our guests a duck confit, a specialty of the region and a good rocamadour cheese.
We also offered madeleines and pizza to our guests who rocked the dance floor until late at night!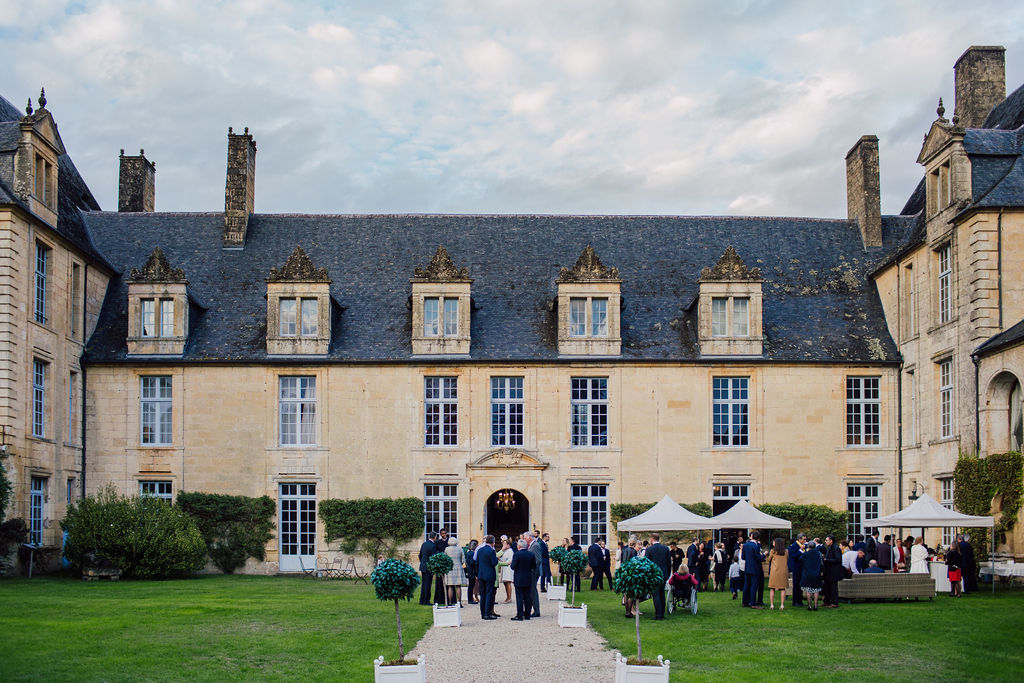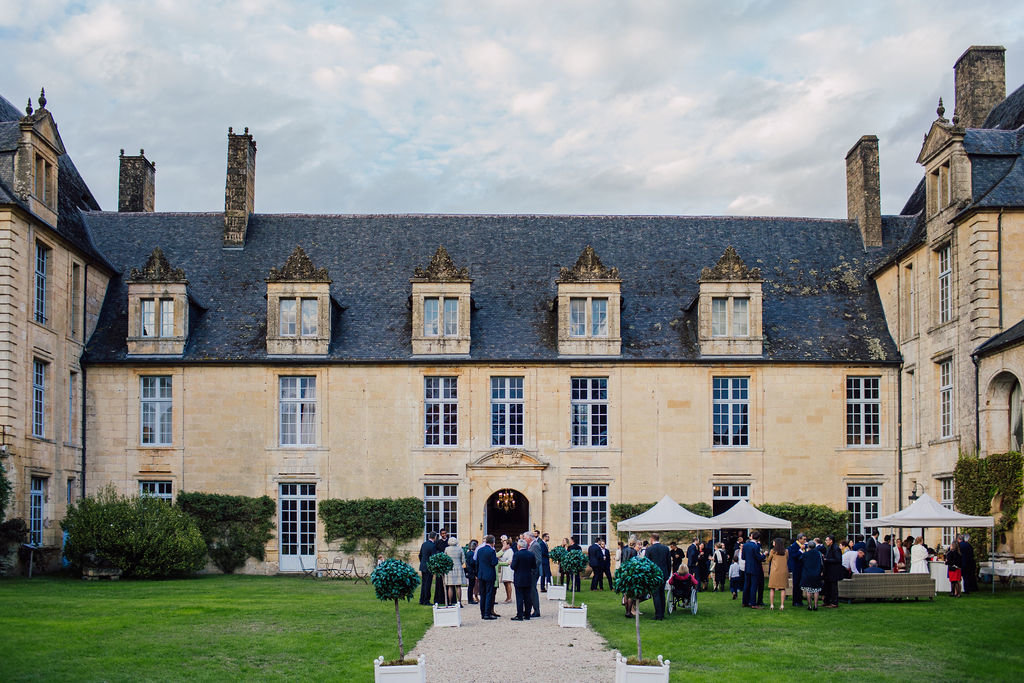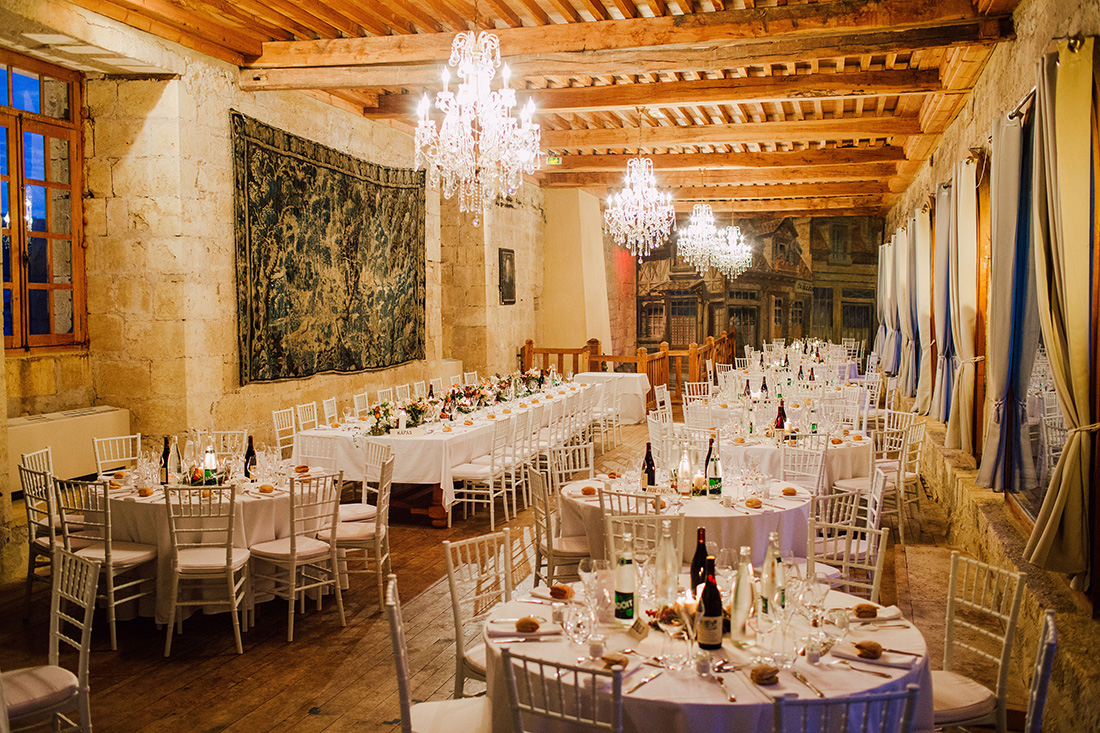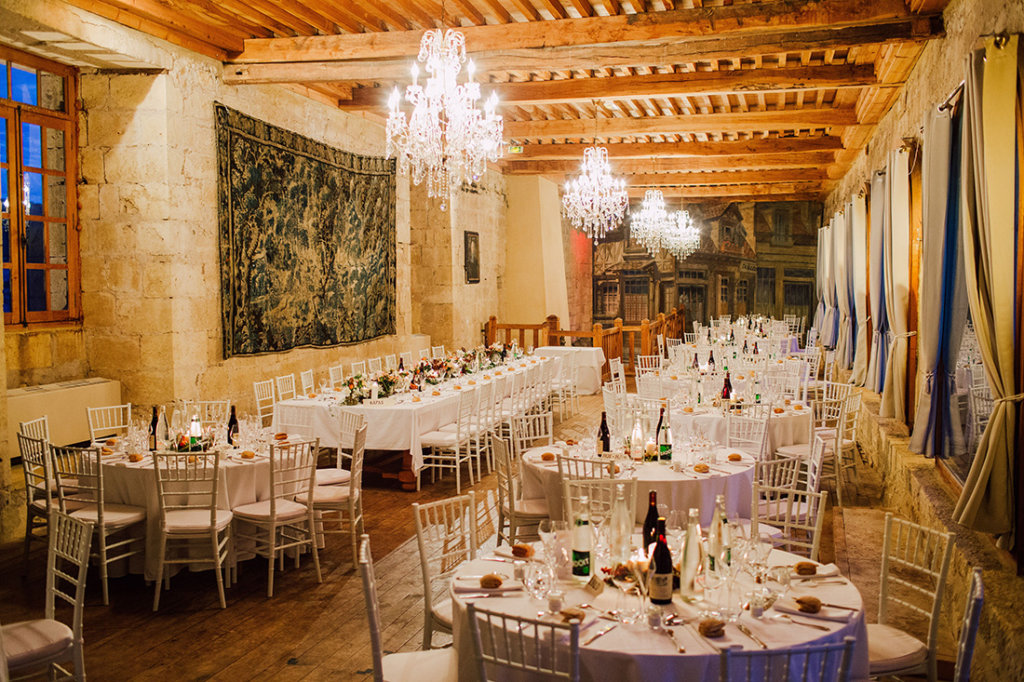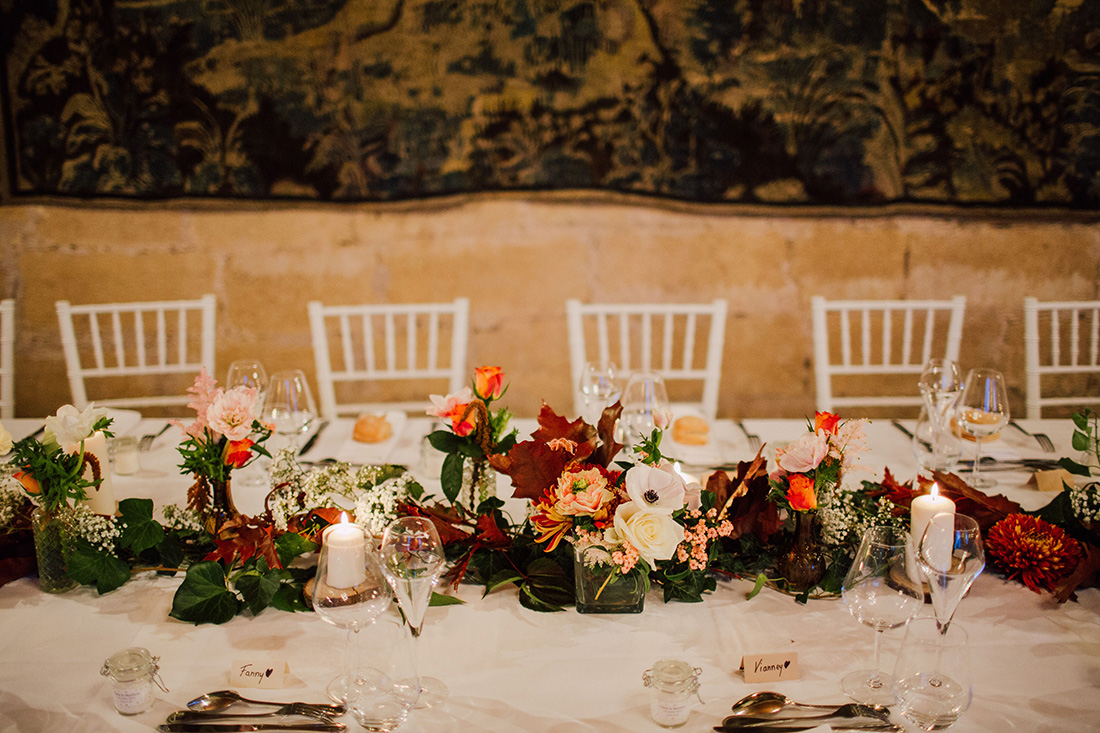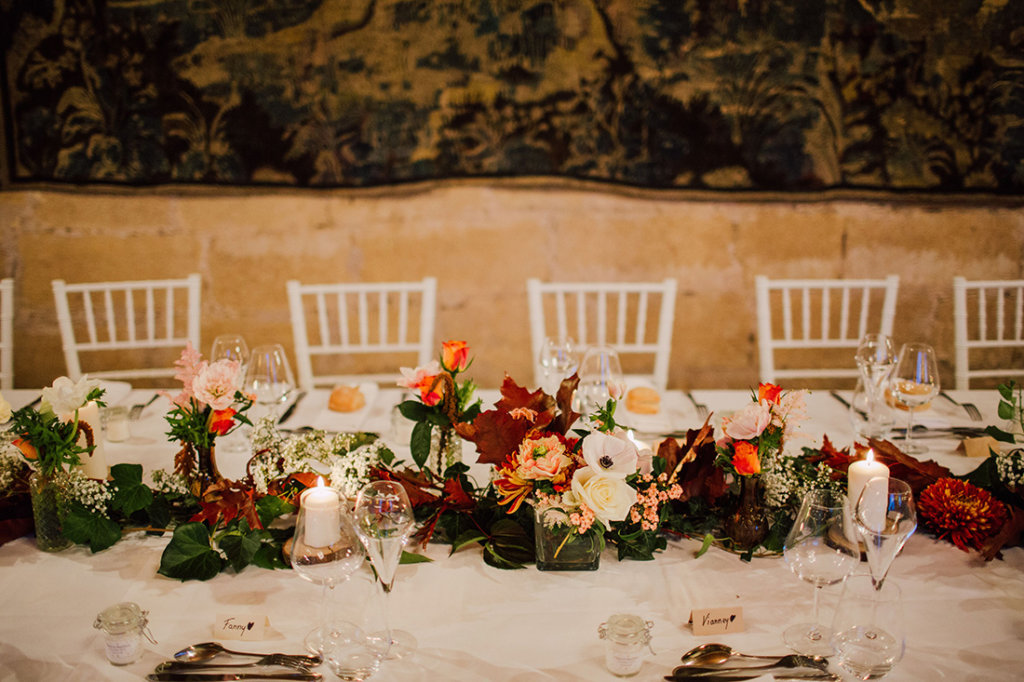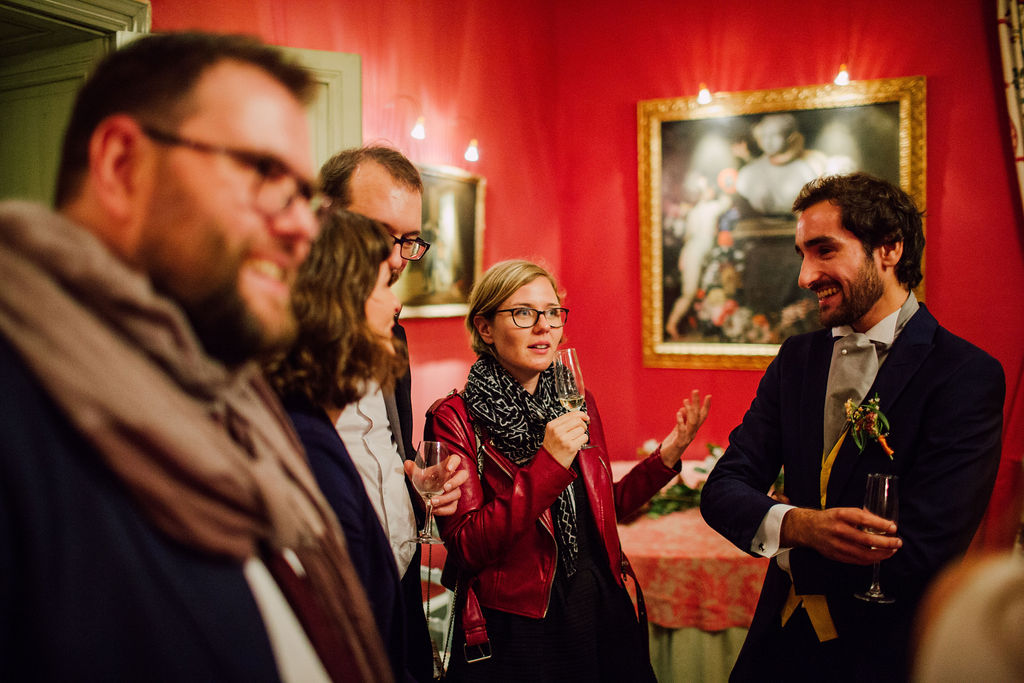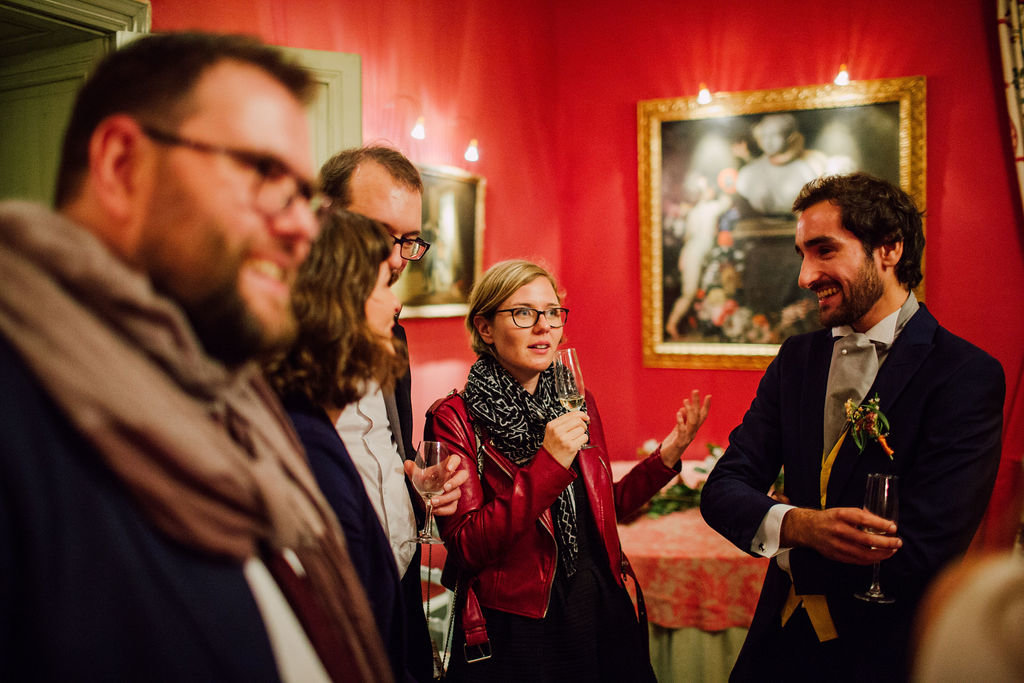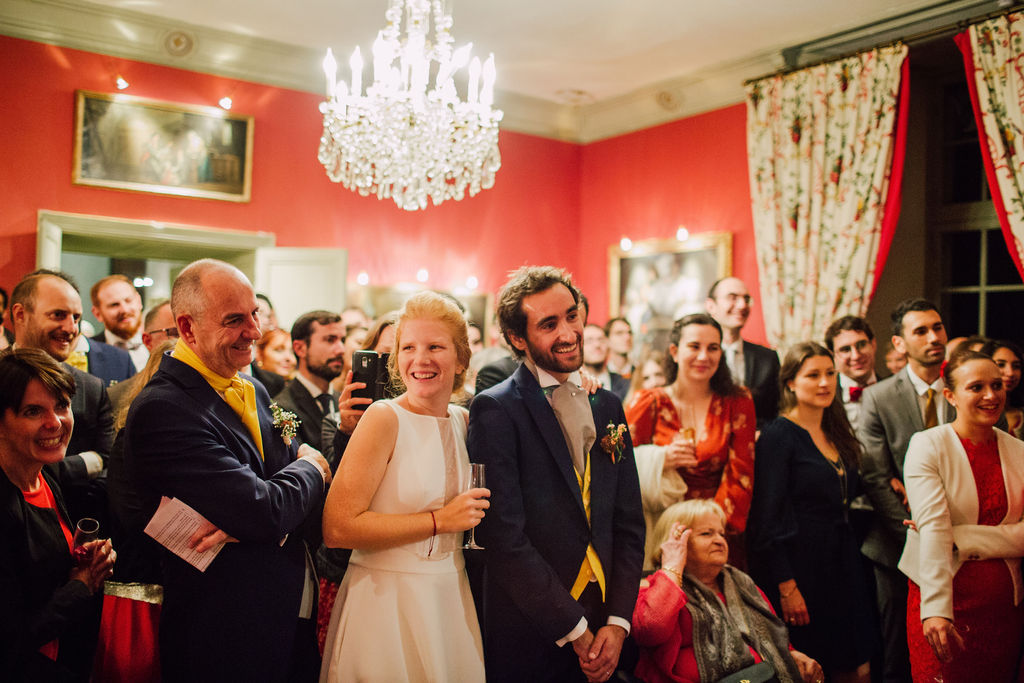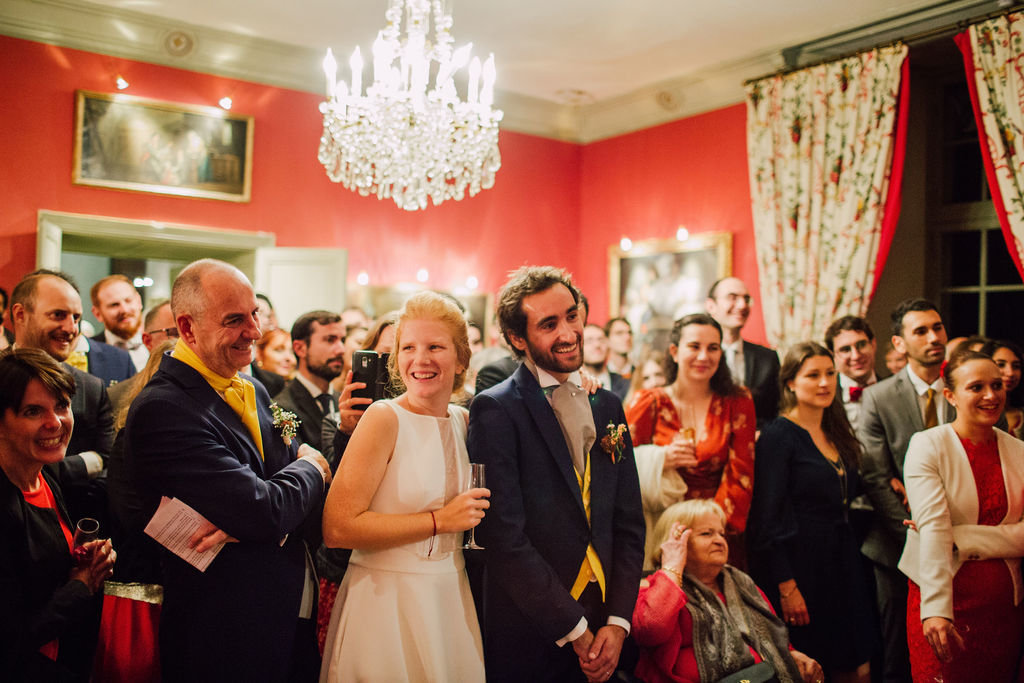 What music and entertainment did you choose and why?
Music is very important to us! Matthieu chose the entry music for the bride. Our wedding song was "ça" by Téléphone, good old french rock music as we like it.
How did friends and family help with the planning of the day?
We had anticipated quite a few things before the wedding. We arrived there 2 days before with our family to prepare as much as possible in advance. On the wedding day we had nothing to do except to enjoy it!
It was great to have been able to be helped by everyone, all these moments spent together before were special as the wedding day itself!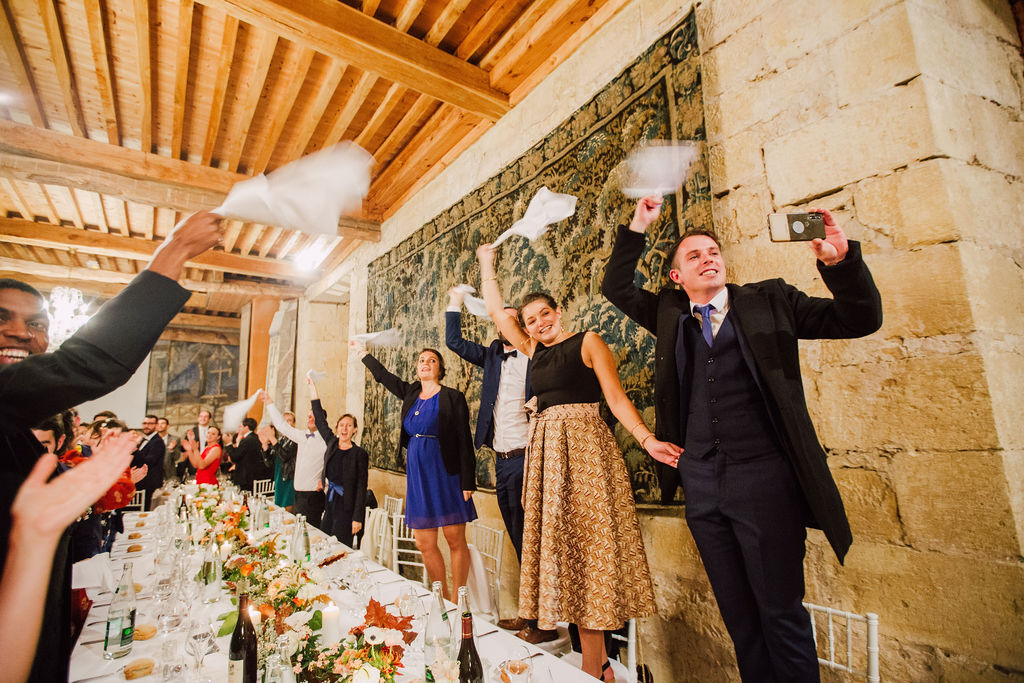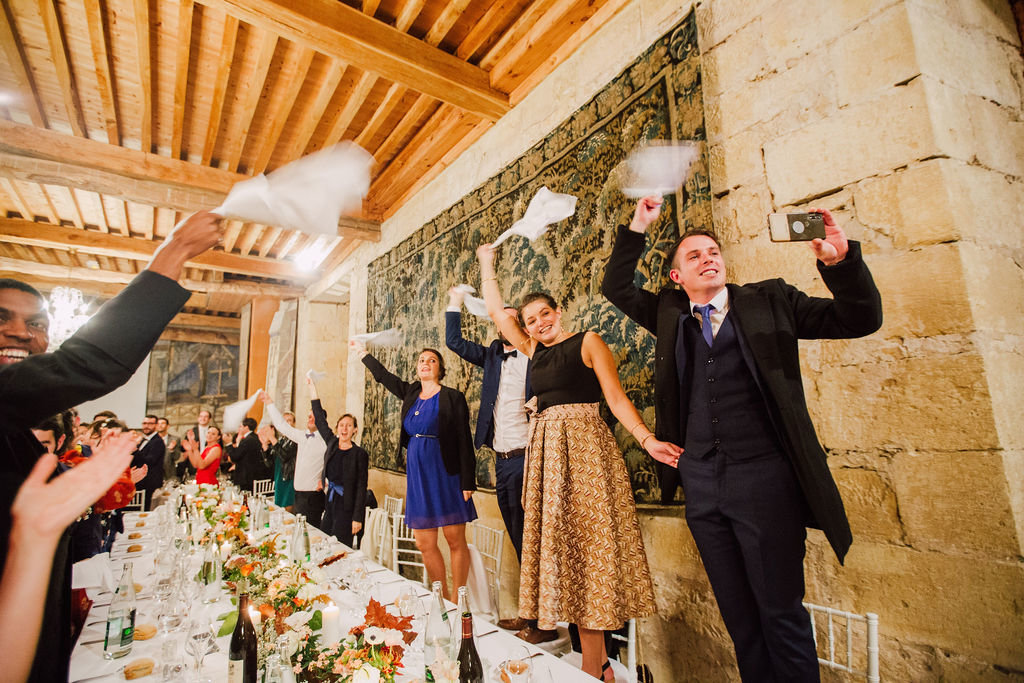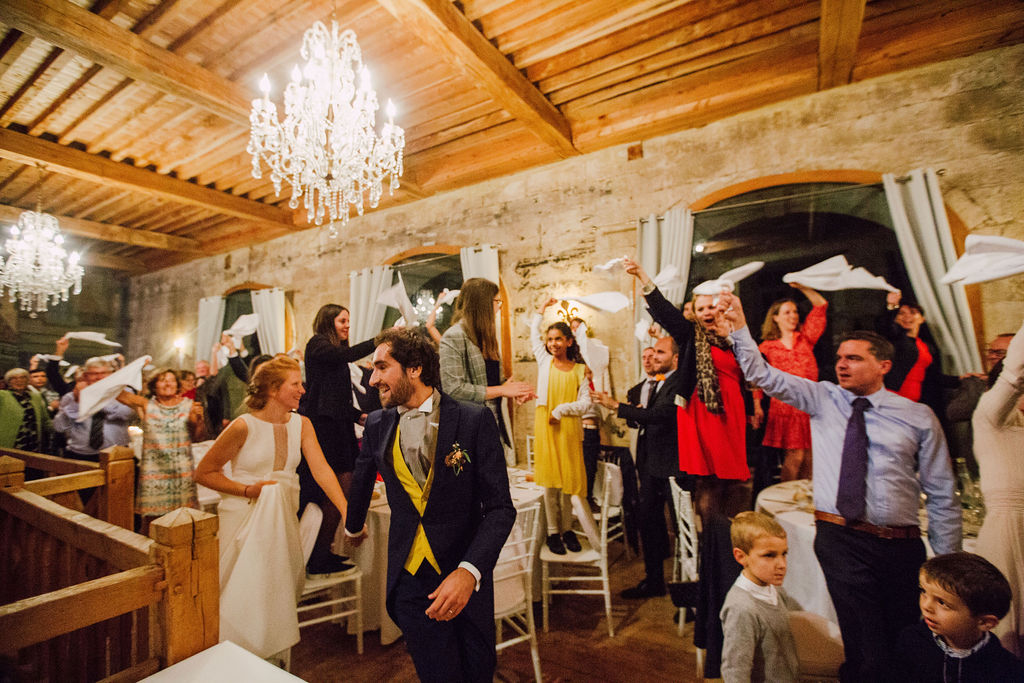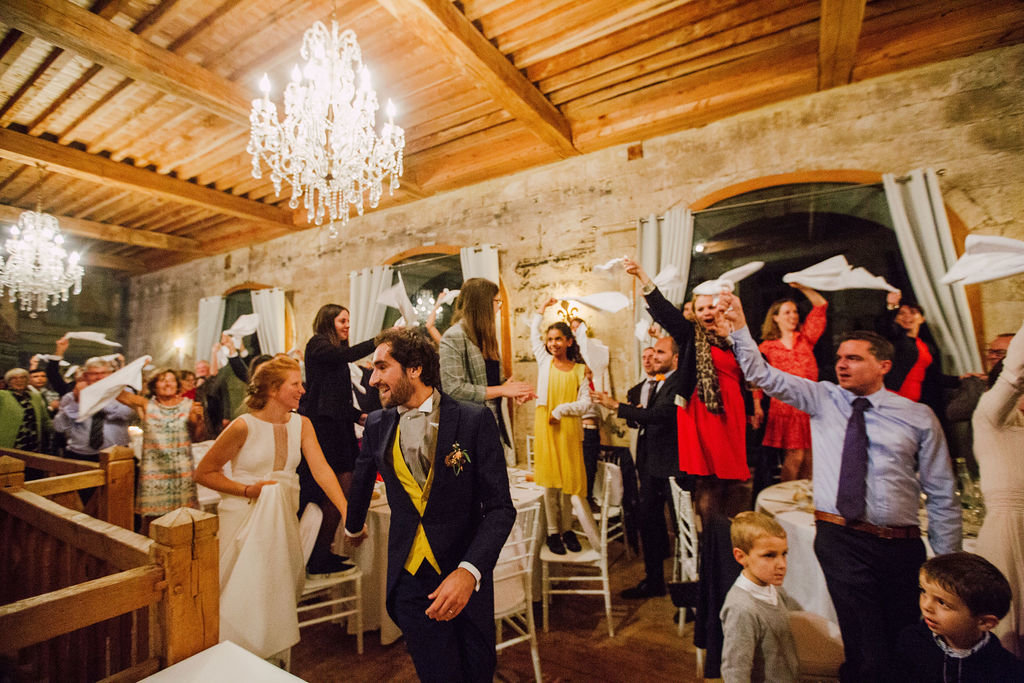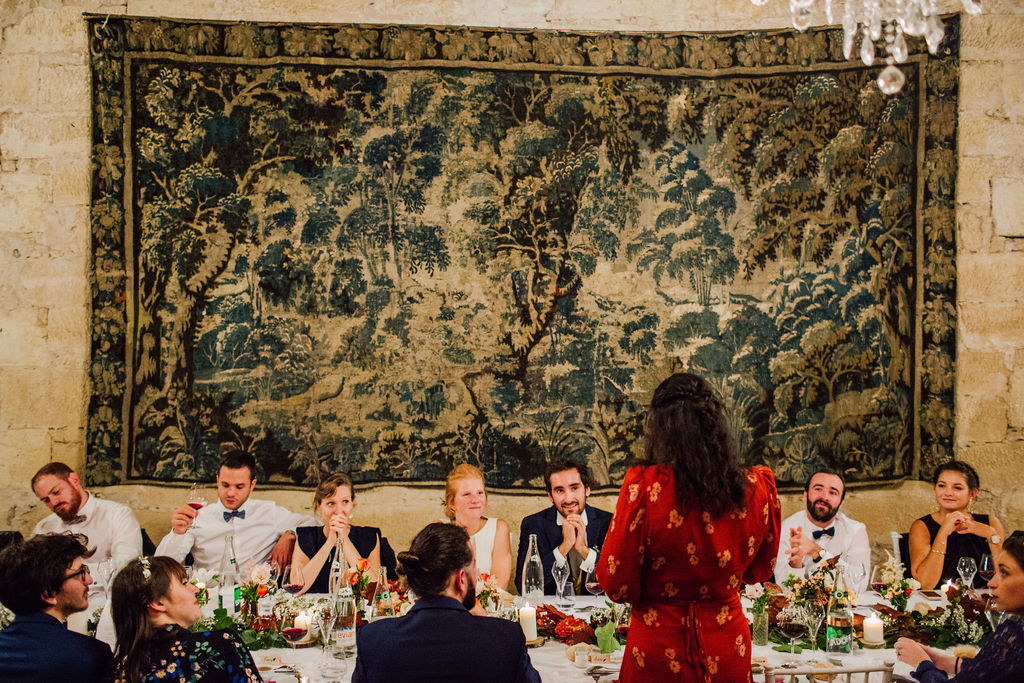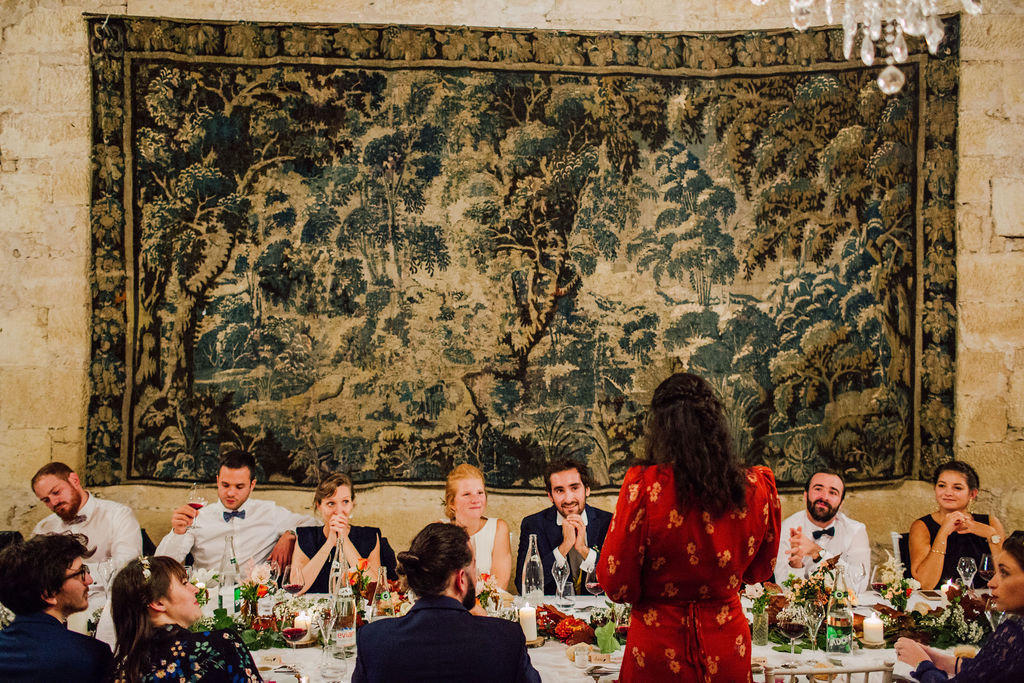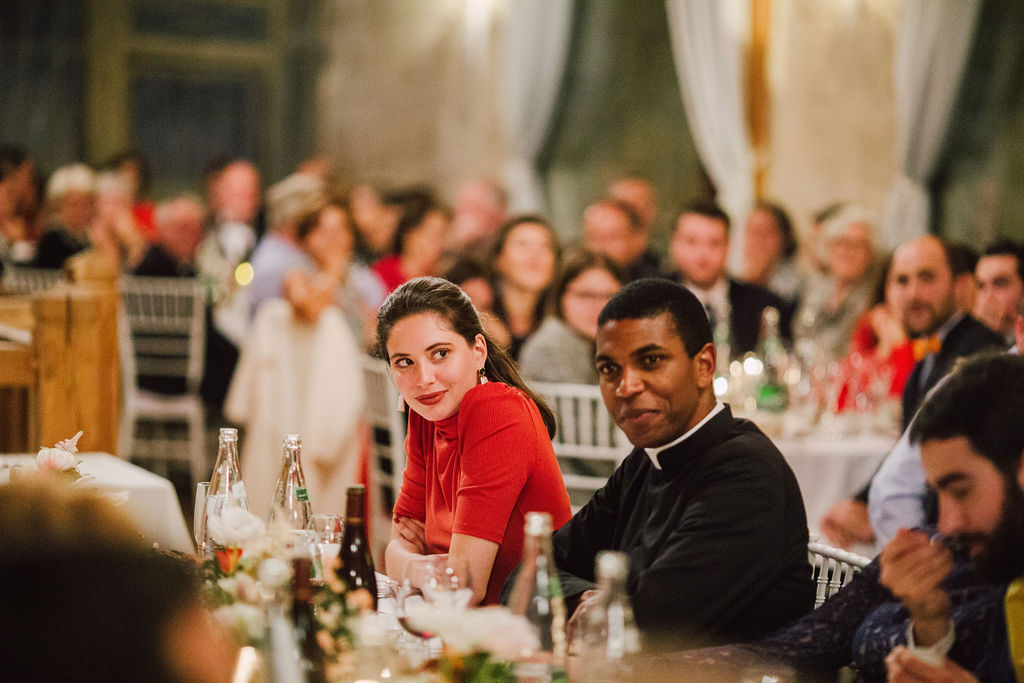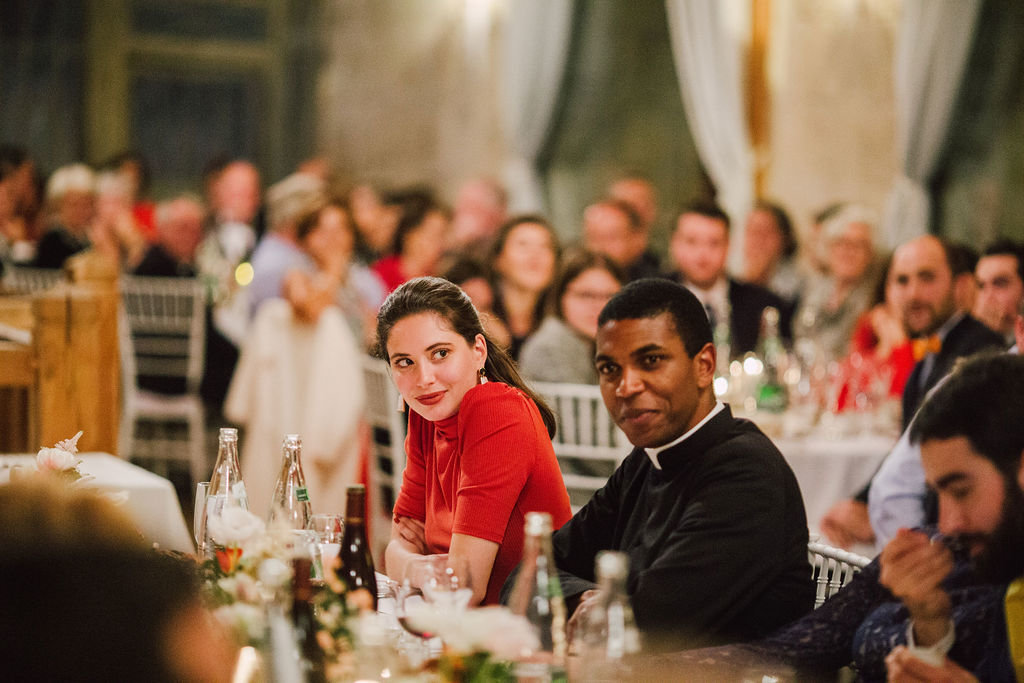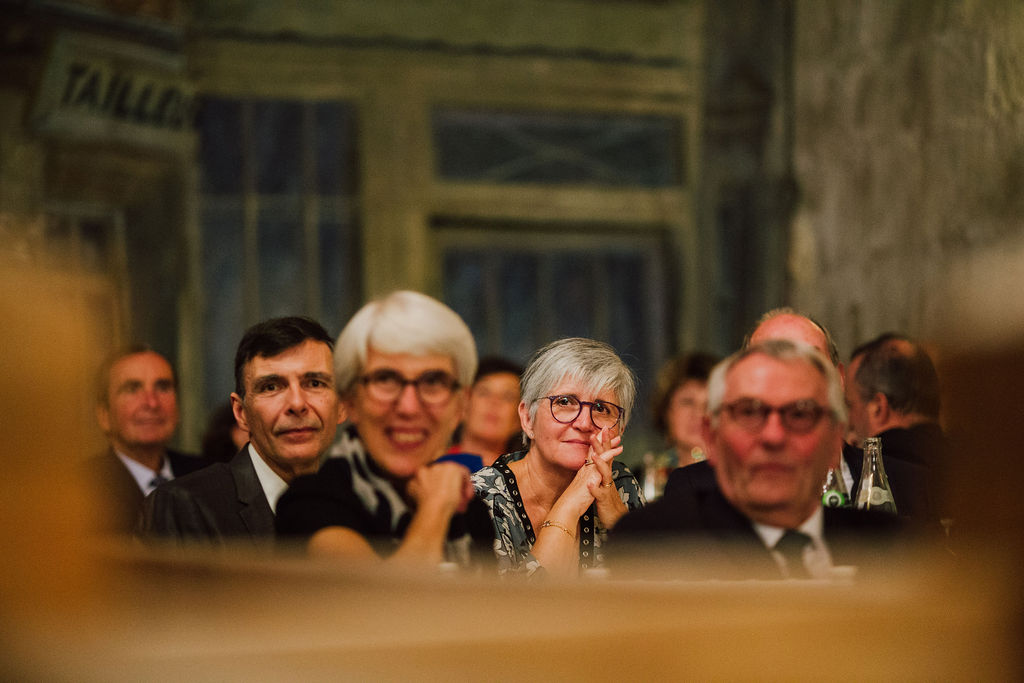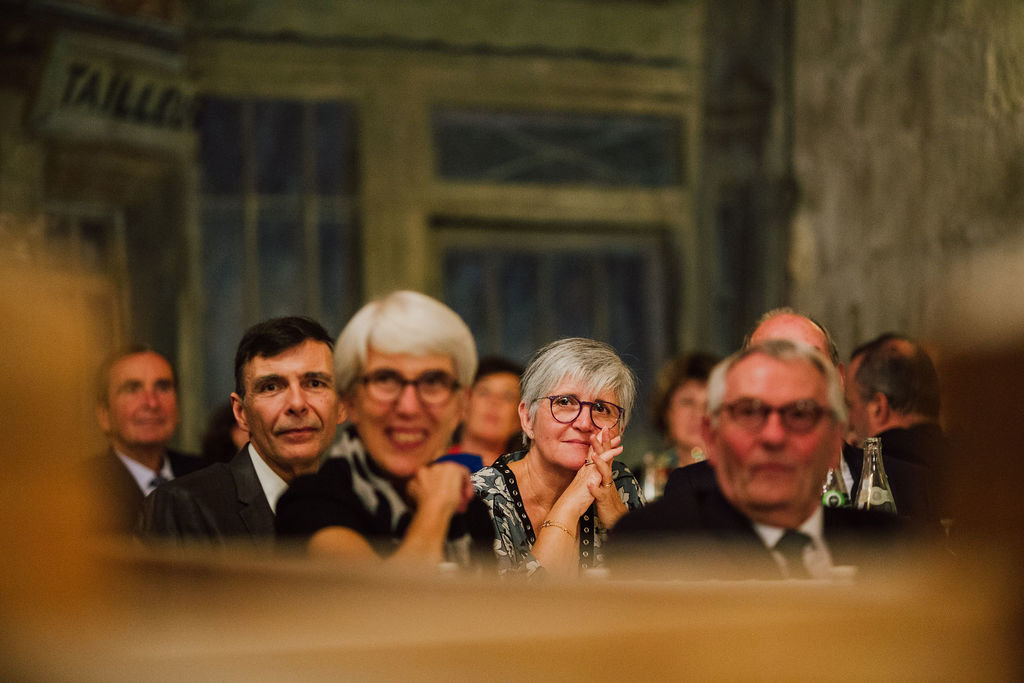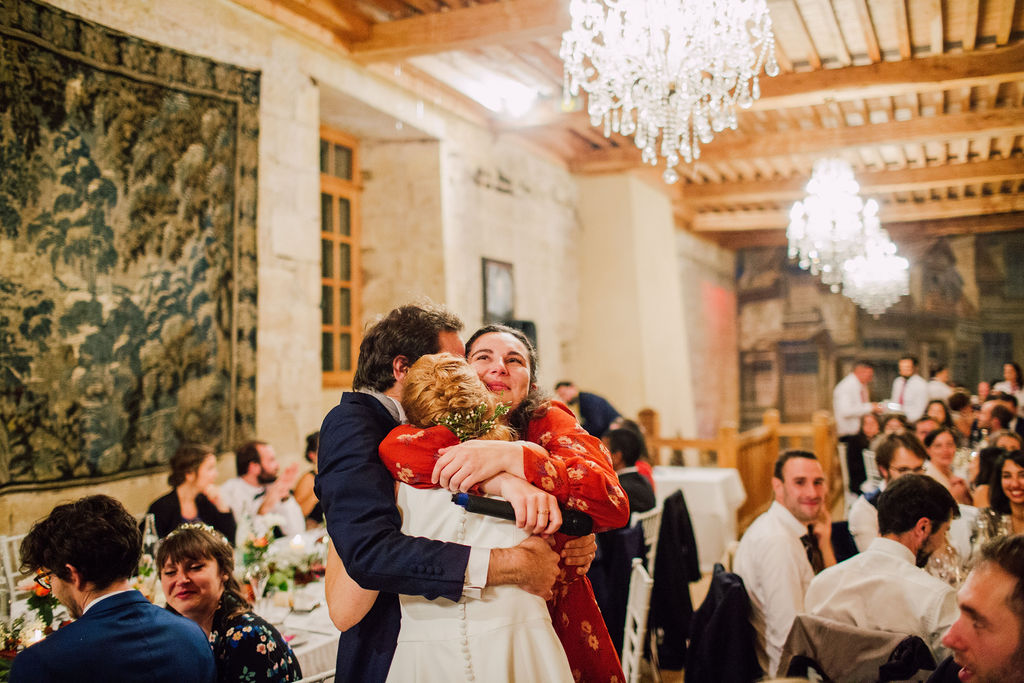 What events and moments made your day special?
The preparations in the morning with our families were very emotional, everyone were so elegant and looked amazing. Matthieu's sister burned the back of the groom's shirt! We laughed about it!
The end of the ceremony and the reunion with everyone was unforgettable! The cocktail hour was a great moment because we were able to talk with everyone! The speeches were also emotional! And finally the evening where we could just enjoy !!!
Sunday morning brunch was a life saver!
Why did you choose Eight Bells Wedding Photography?
Chloé got to know Polly & Reuben during a yoga retreat in the French Alps. It was a brief meeting but the vibes were great! We did not contact any other photographers but them, our choice was already made.
Their work is exceptional, they manage to capture the atmosphere of each moment. Their kindness and authenticity make everyone feel at ease and show through in their photos and videos. Polly & Reuben capture the poetry of the present moment.
The memories left by Reuben & Polly immerse us in every moment of this day, unforgettable moments of happiness, love and friendship that we will treasure all our lives.
Do you have any advice to other brides on planning their day?
It's your day, it's up to you. The more you prepare in advance, the more you will benefit on the wedding day. Just e-n-j-o-y!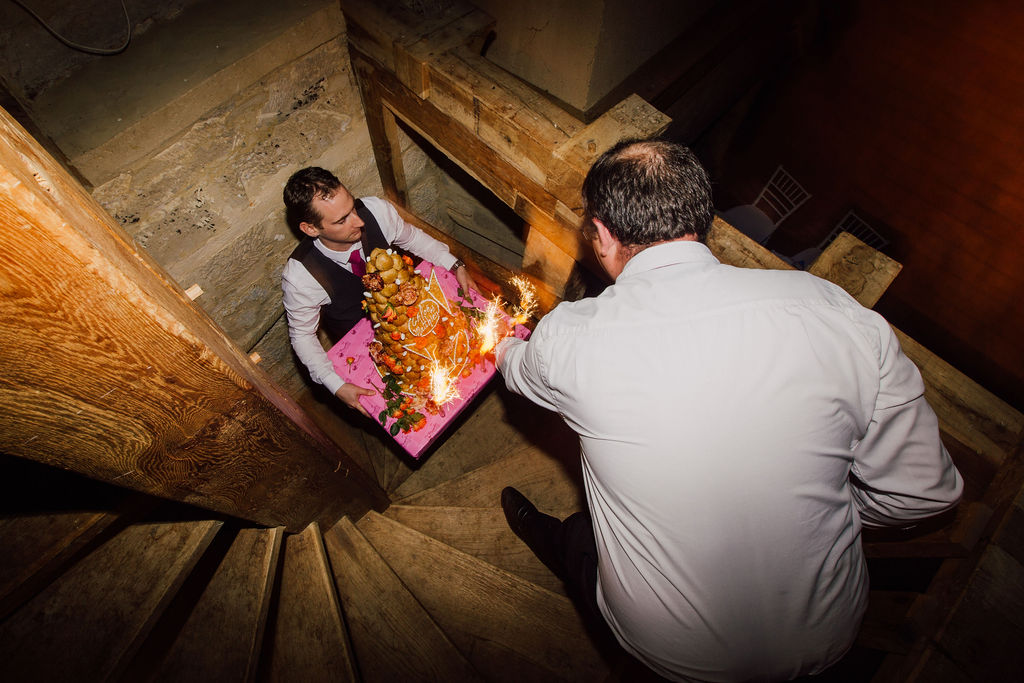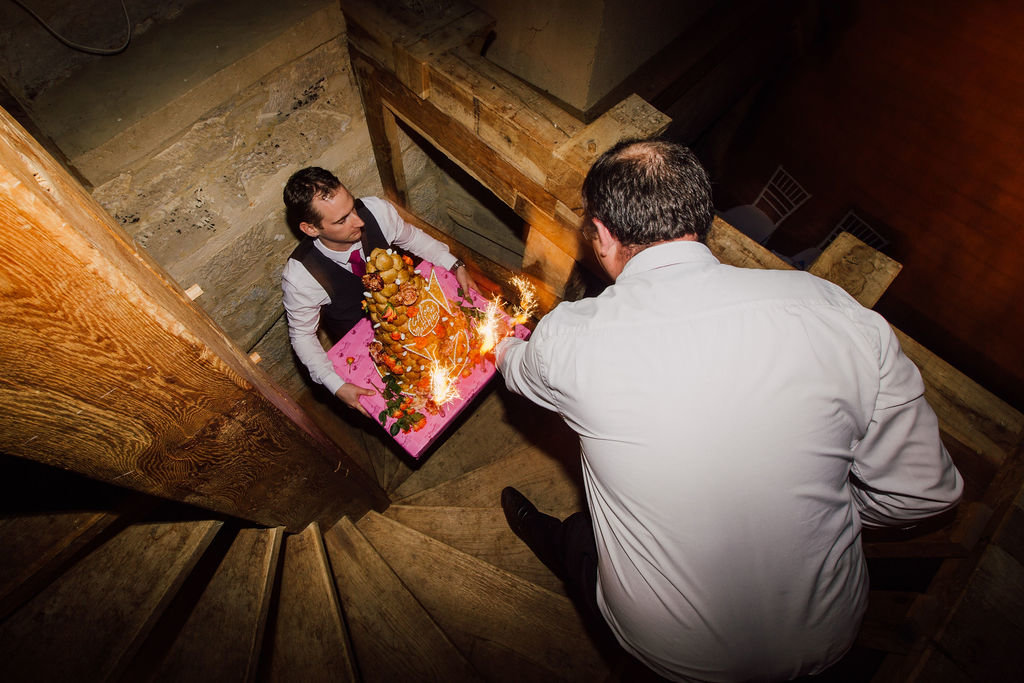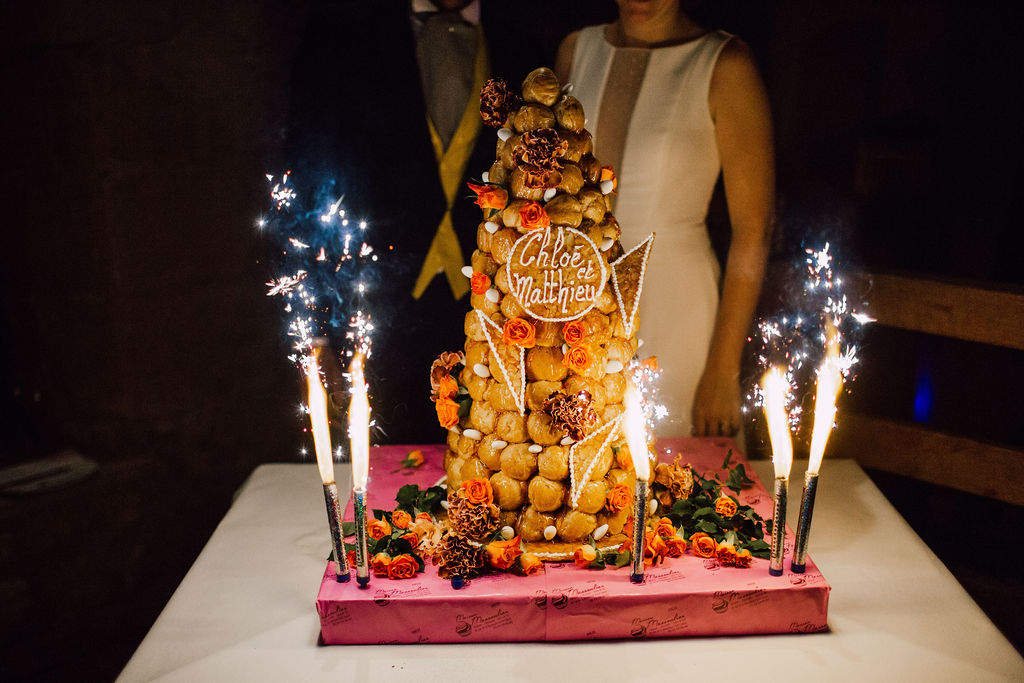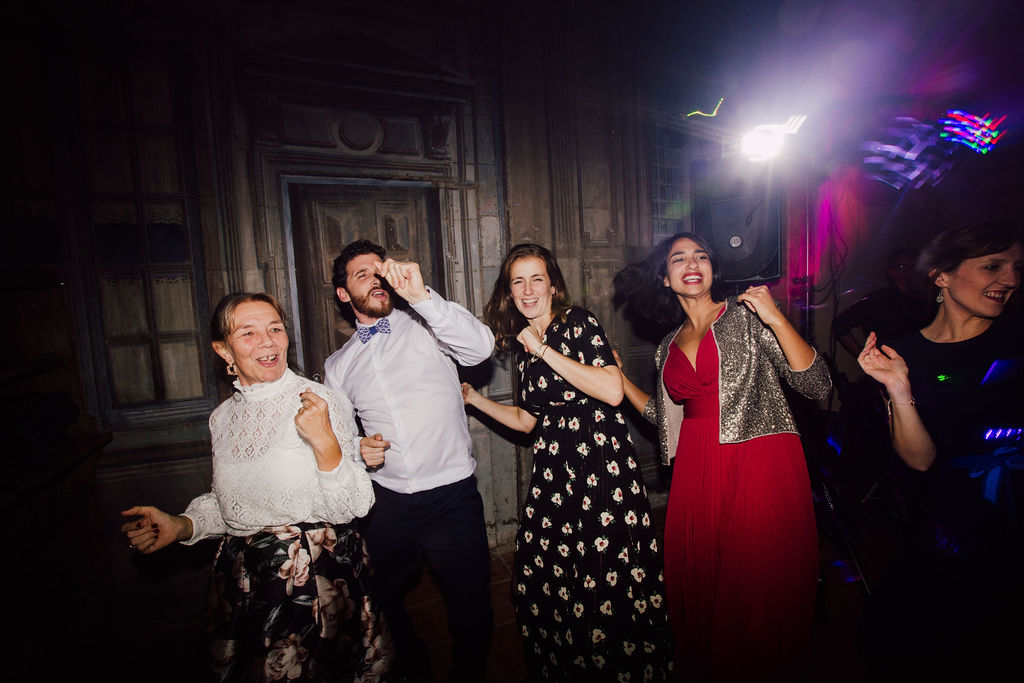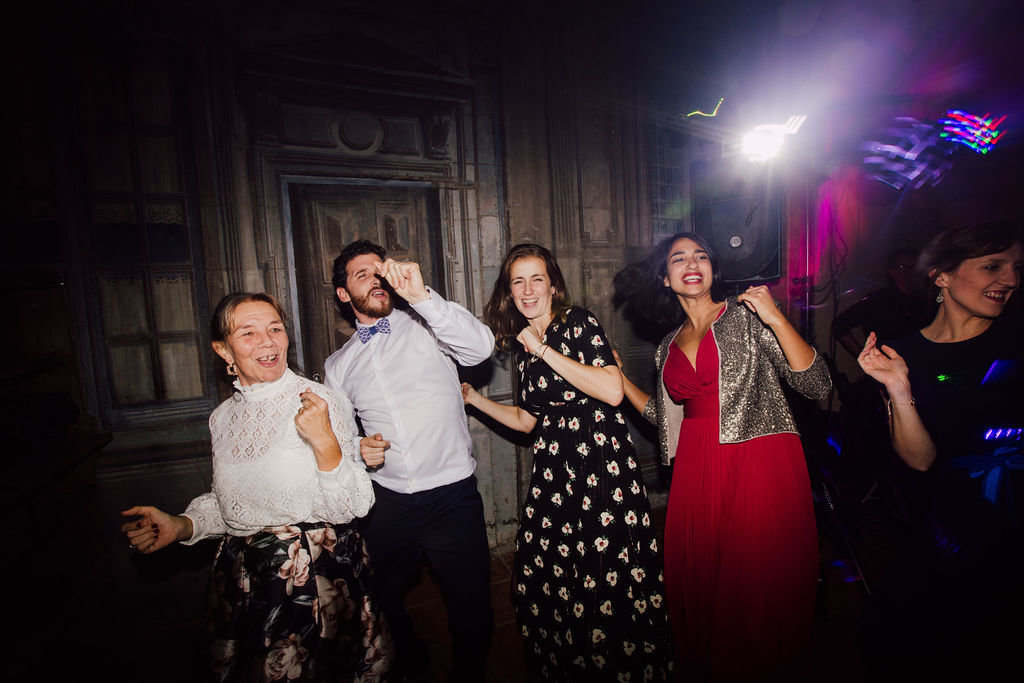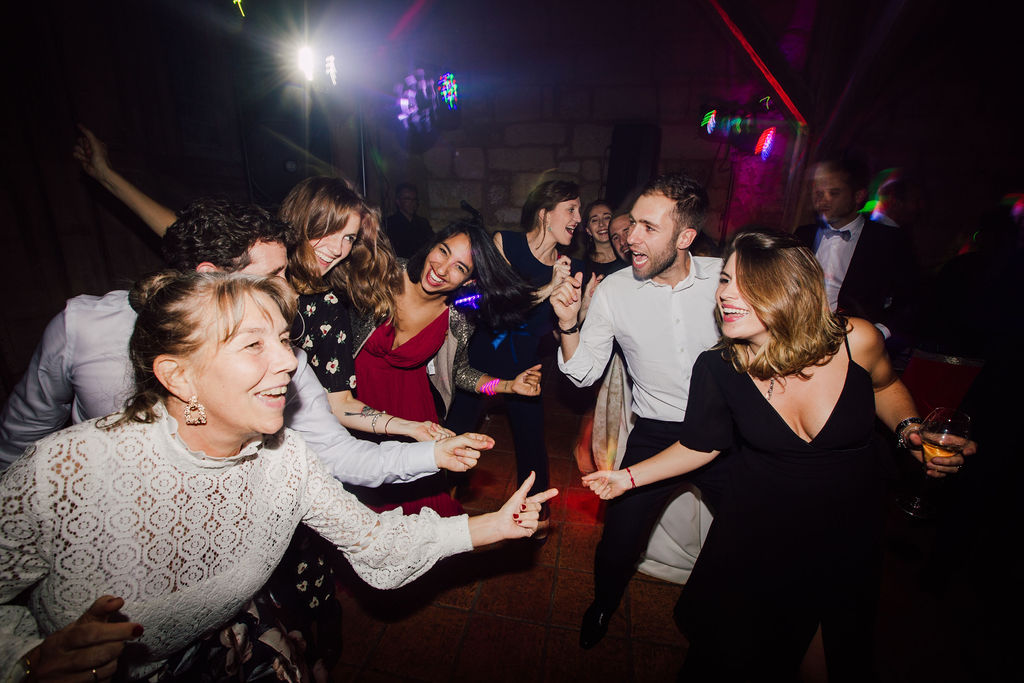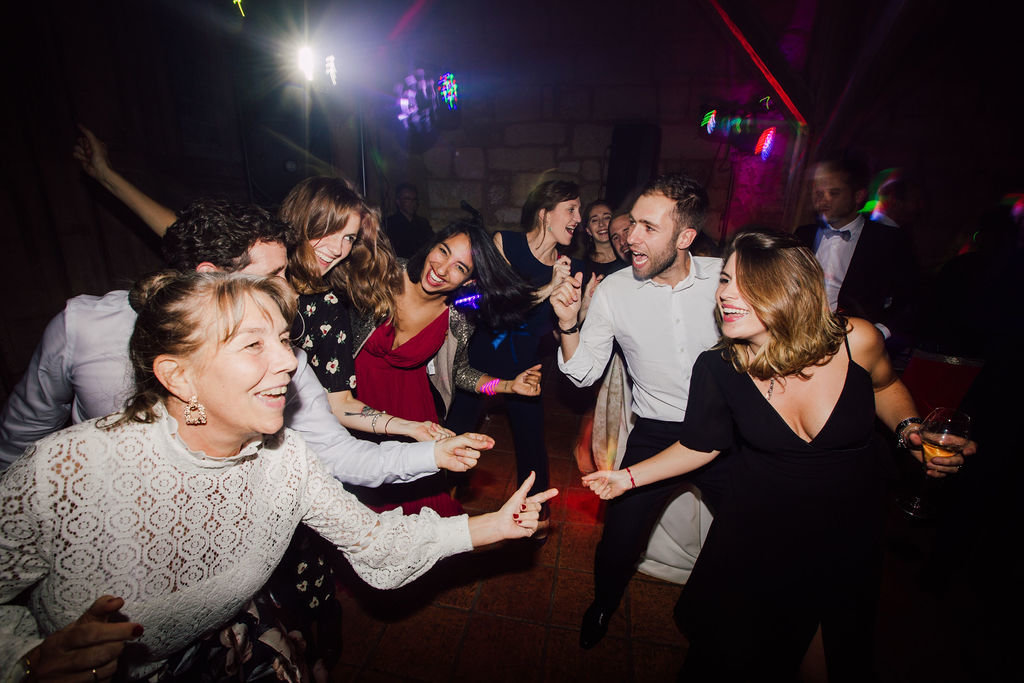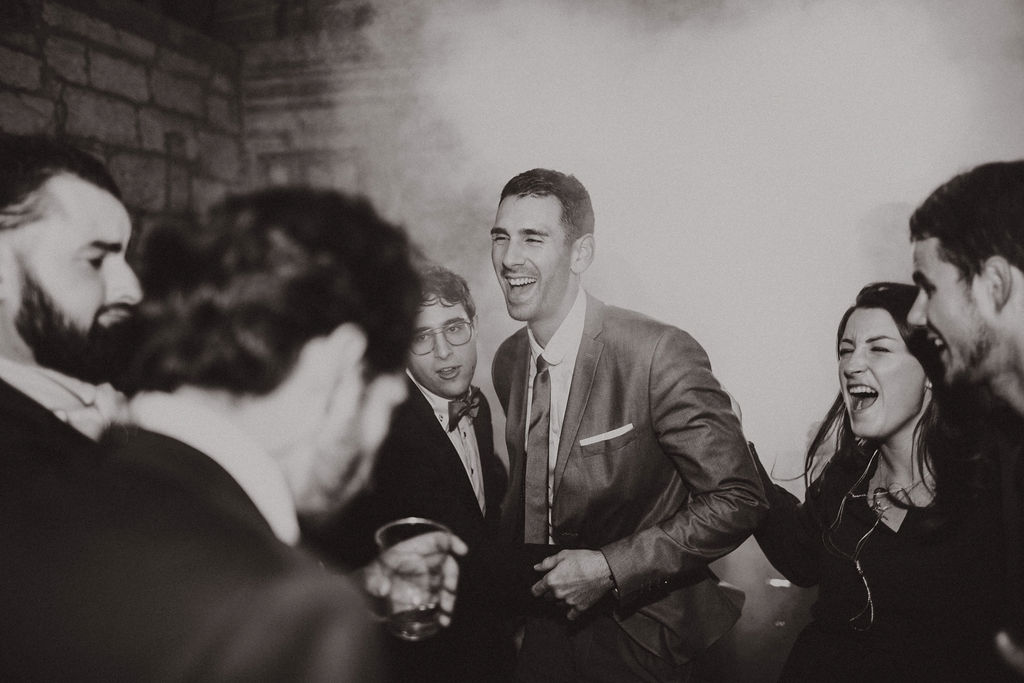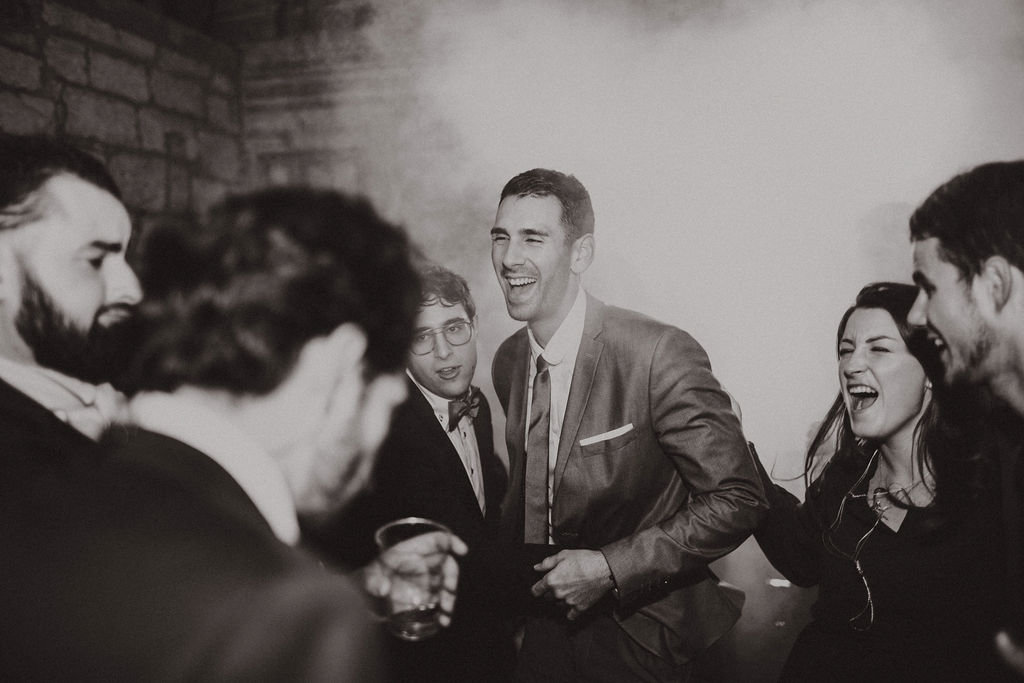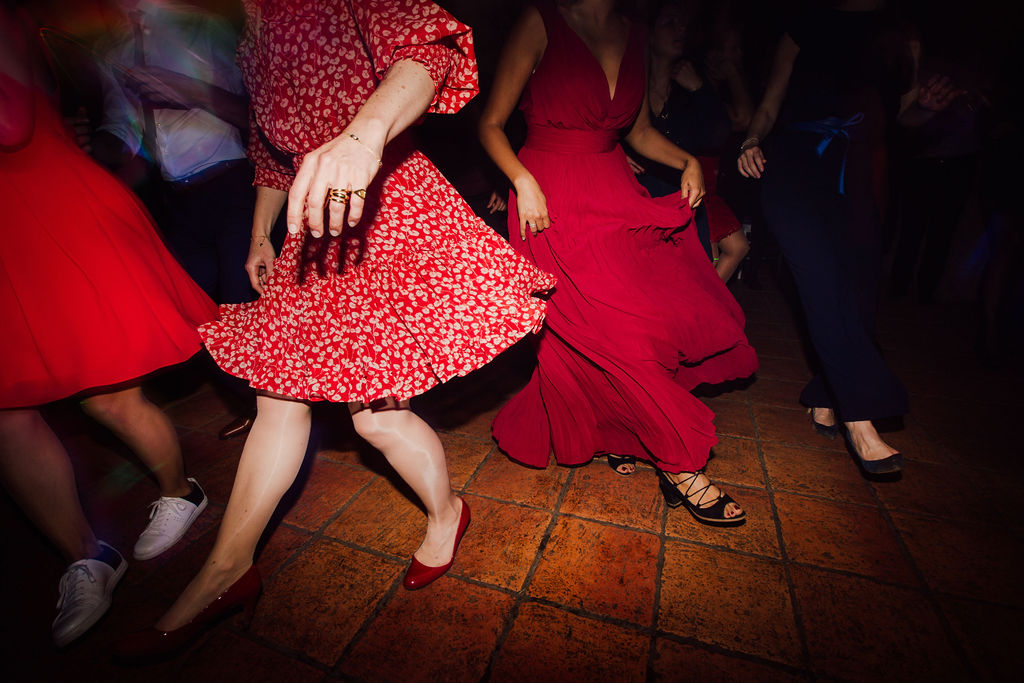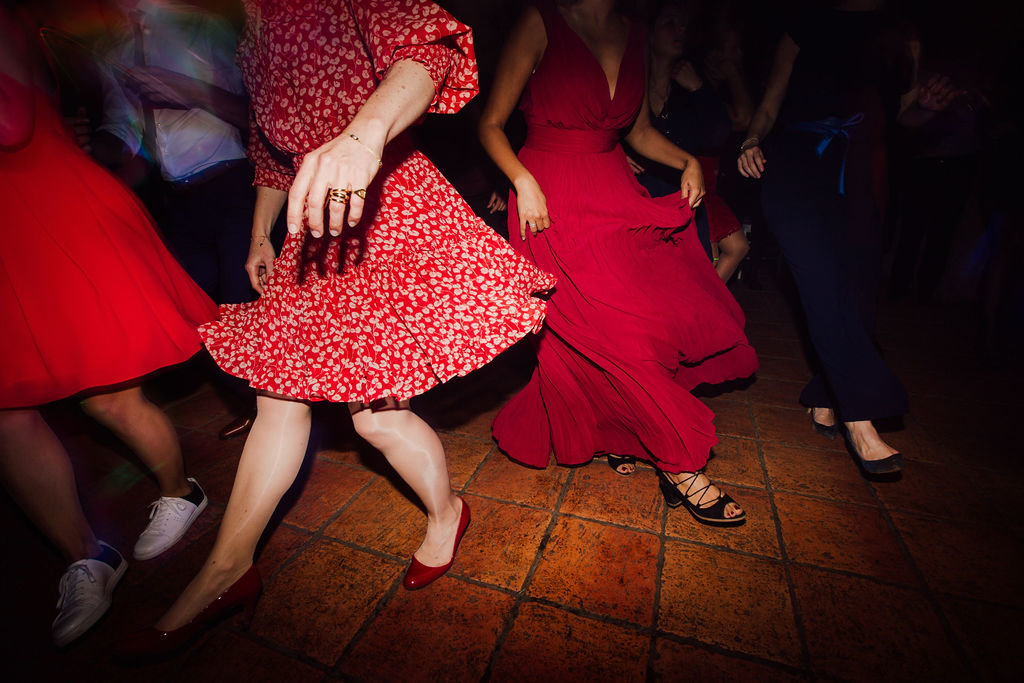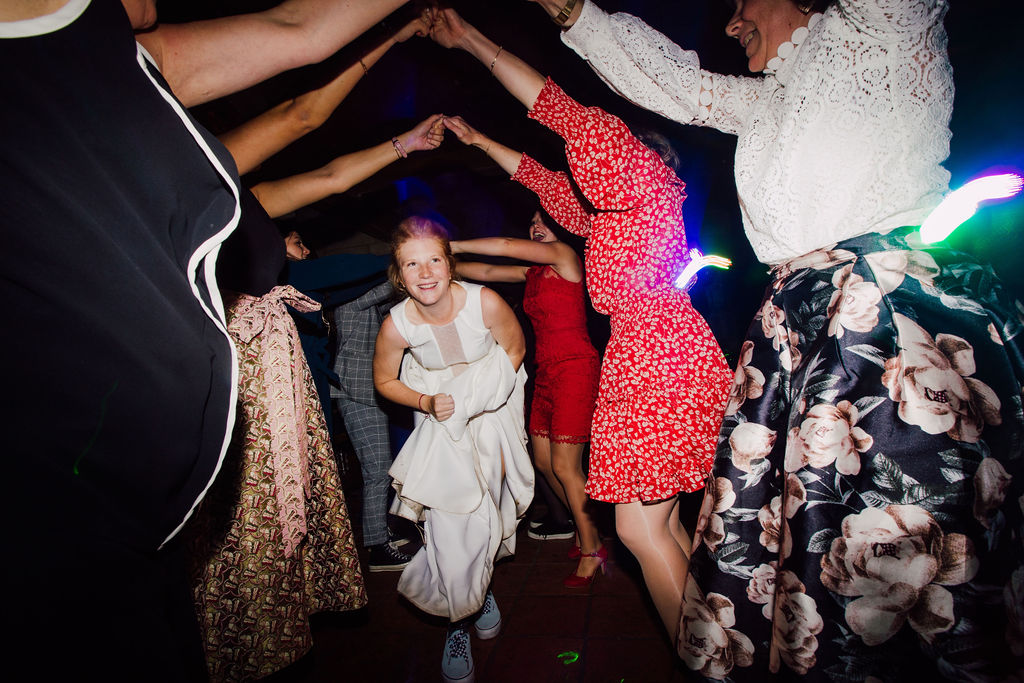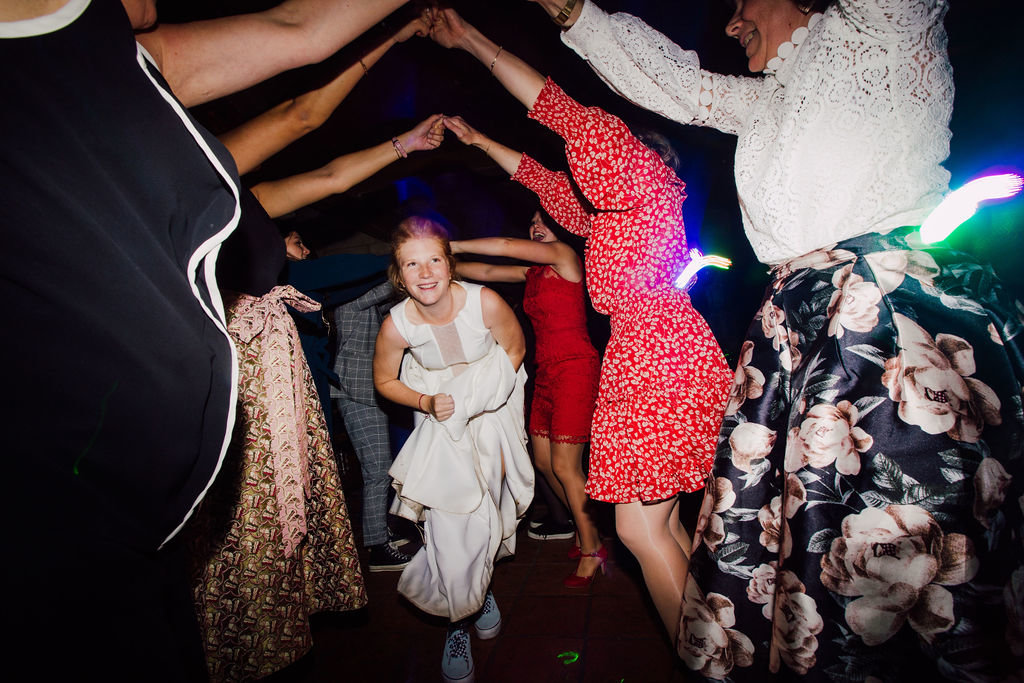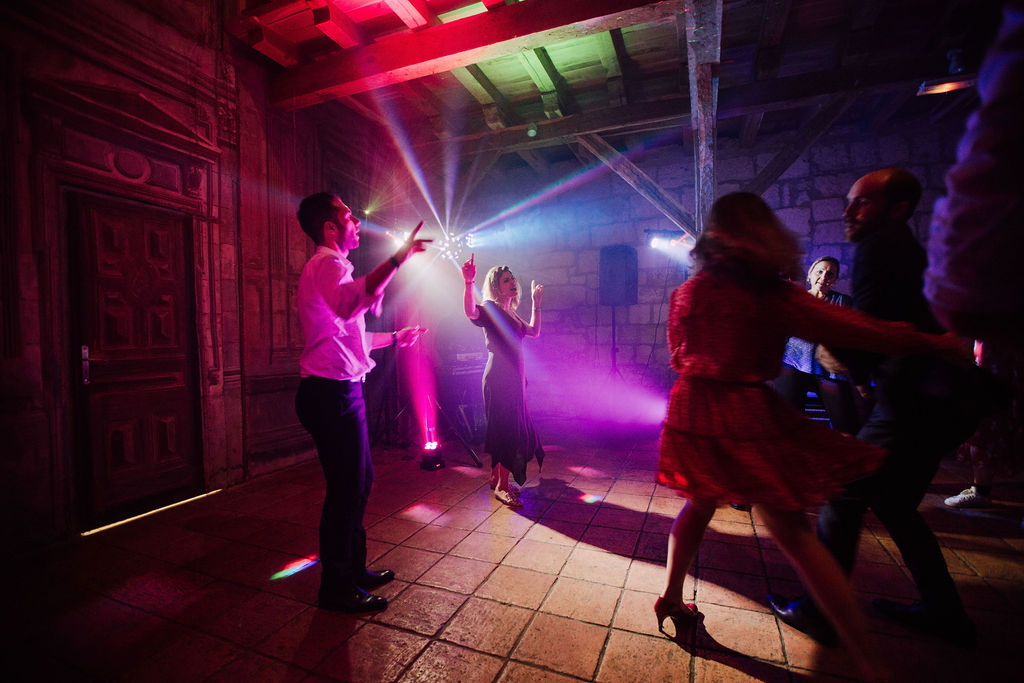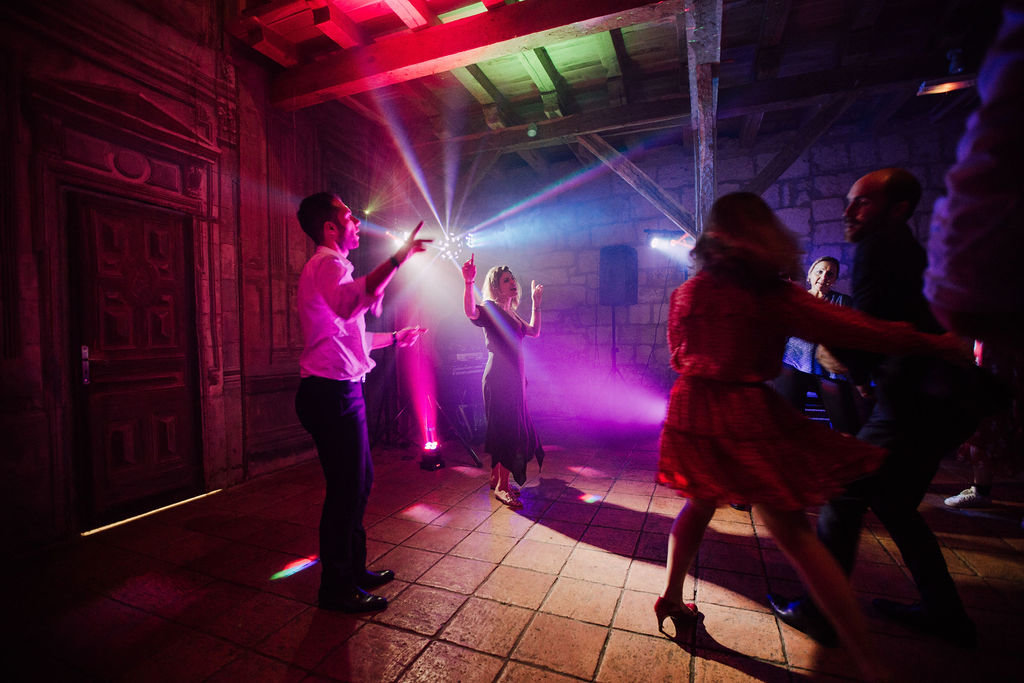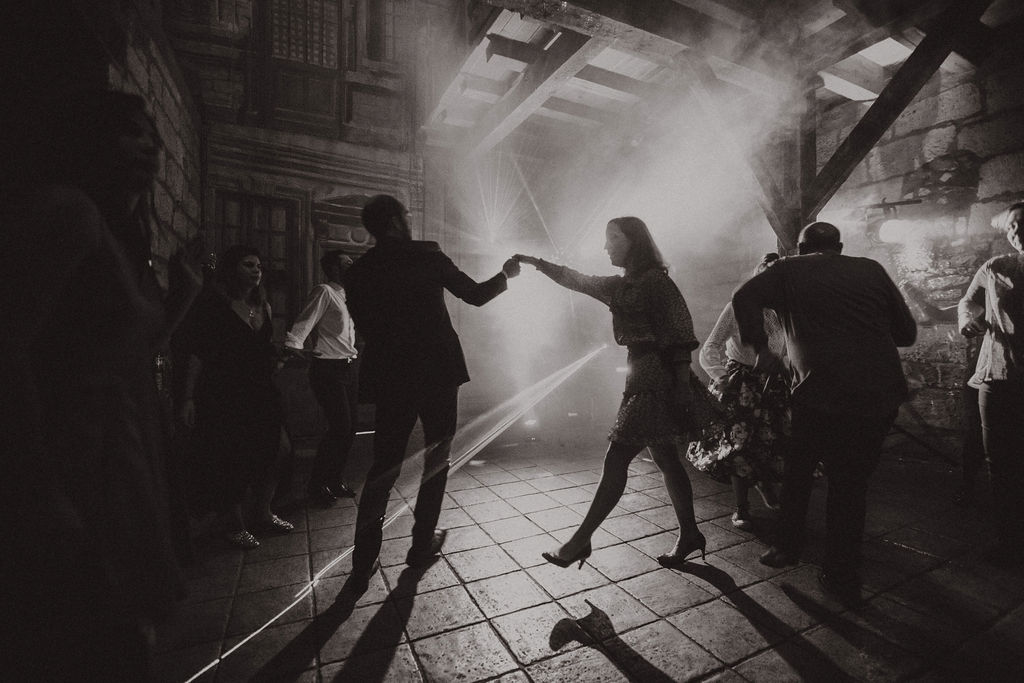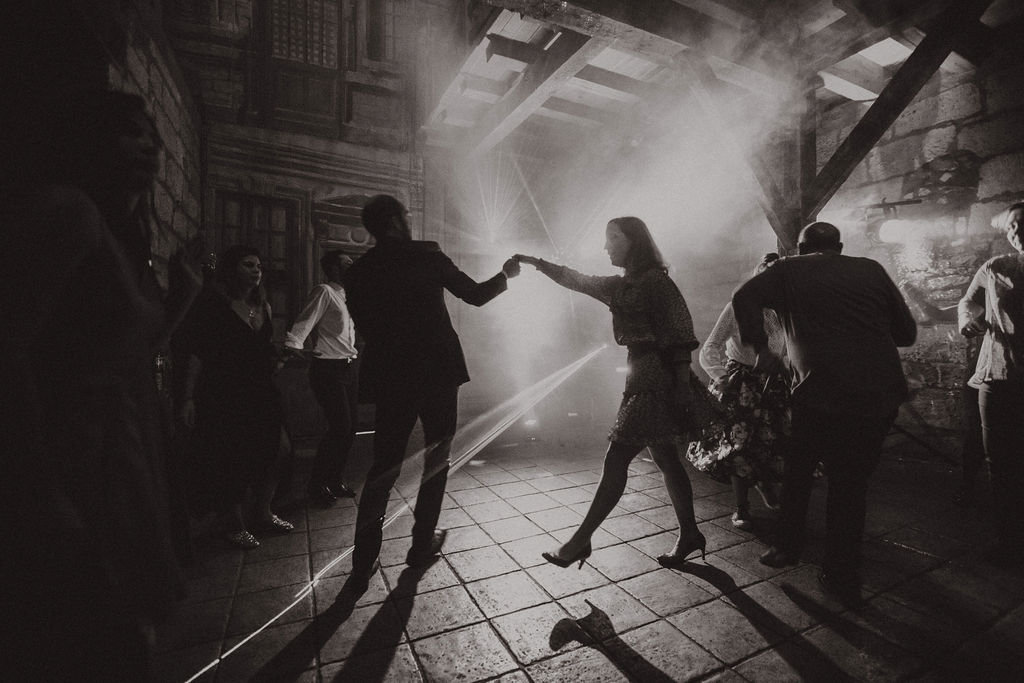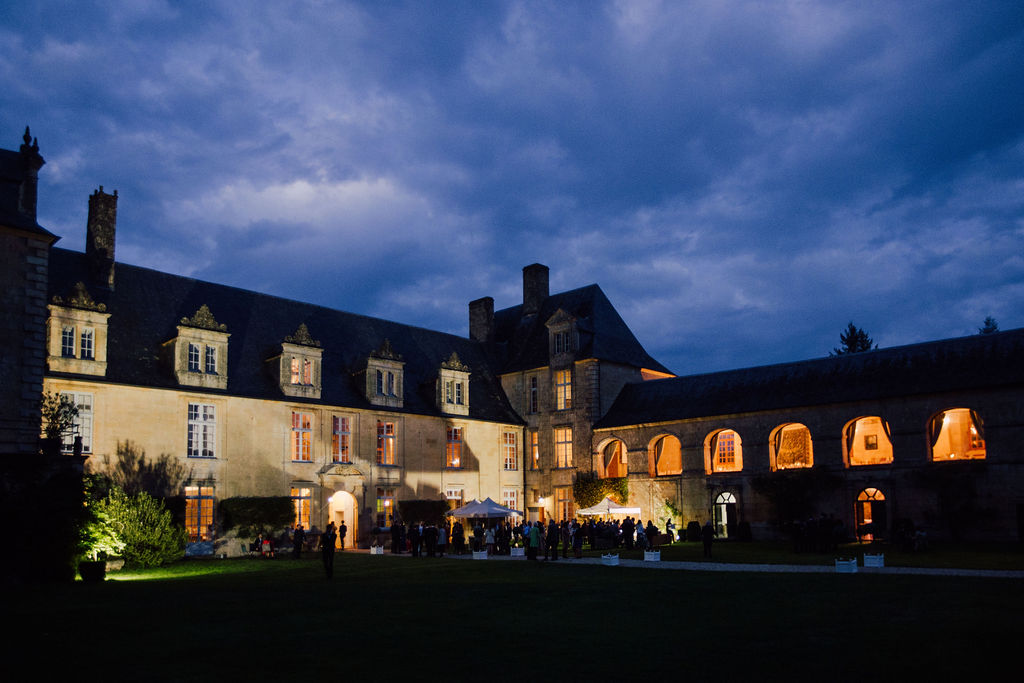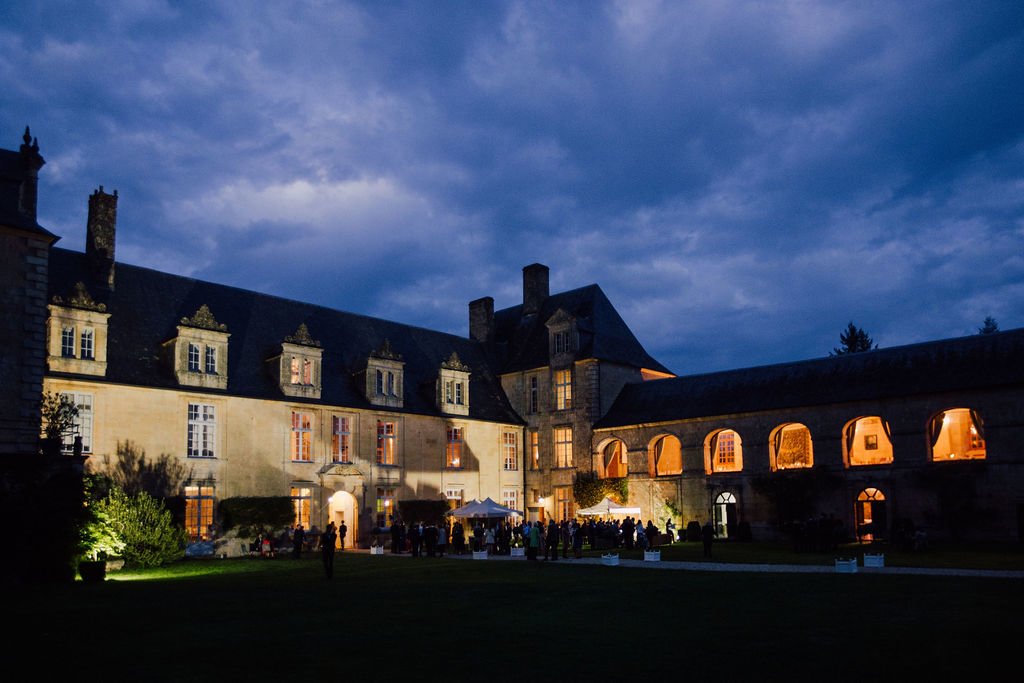 FEATURED SUPPLIERS