Lake Geneva Wedding Photographer & Videographer in Switzerland
Are you planning your wedding around Lake Geneva?
Great choice! Whether you are travelling from afar or live locally, Lake Geneva and the Swiss Riviera will be a perfect background for your special celebration!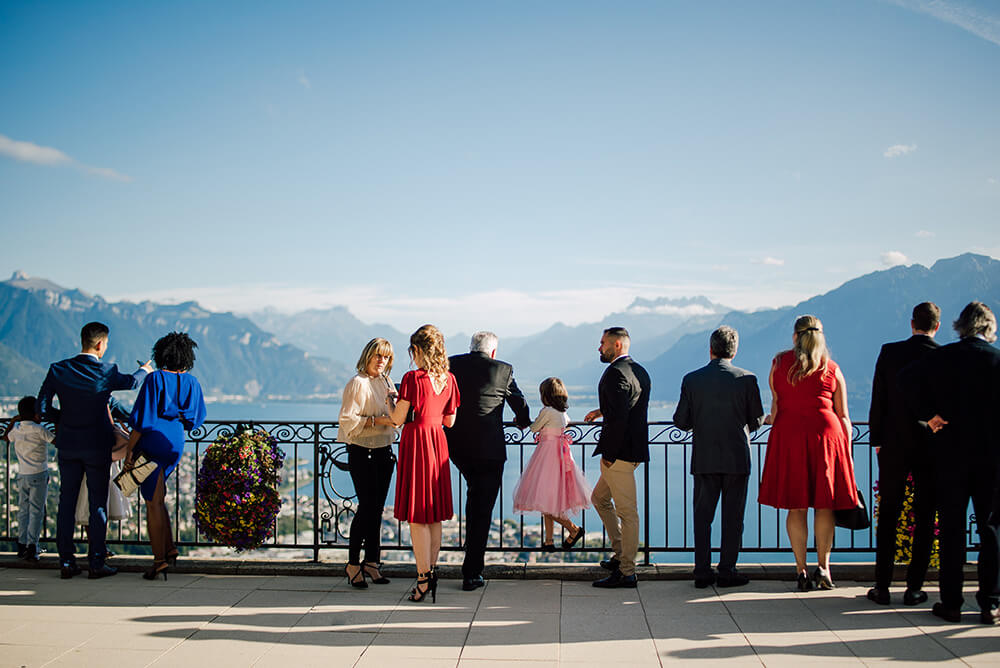 This area of Switzerland offers a wide range of picturesque wedding venues, fully equipped for an unforgettable outdoor ceremony with stunning views of the Swiss and French Alps mountains – from Lac Léman vineyards to historical castles and churches.
Getting Married in Lake Geneva
If you're planning a destination wedding, Geneva's nearby international airport means that the city is easy to access from all around the world. It's a compact city, so the luxury spa hotels, restaurants, shops, museums, parks and magical old town can be easily explored in just a few days.

As a major international city, Geneva offers a range of friendly English-speaking suppliers that will help you to turn your dream wedding into a reality.
Meet Your Lake Geneva Wedding Photographer and Videographer
We'd love to help you create beautiful memories of your wedding day or weekend on Lake Geneva!

We're a couple and a wedding photographer and videographer. We're familiar with this area, as we live in the nearby mountain town of Morzine, on the border of Switzerland and France.

We've been exploring the artistic photography and videography possibilities of mountain weddings around France, Switzerland and beyond since 2013, which is also how we met and fell in love. Our unobtrusive style reflects our vision to create images that will forever remain authentic, and that beautifully record the raw emotions and spontaneous moments that make each wedding story so individual and precious.

Whether you're looking for wedding photography or videography, or both, let's chat so you can tell us more about yourselves and your special day!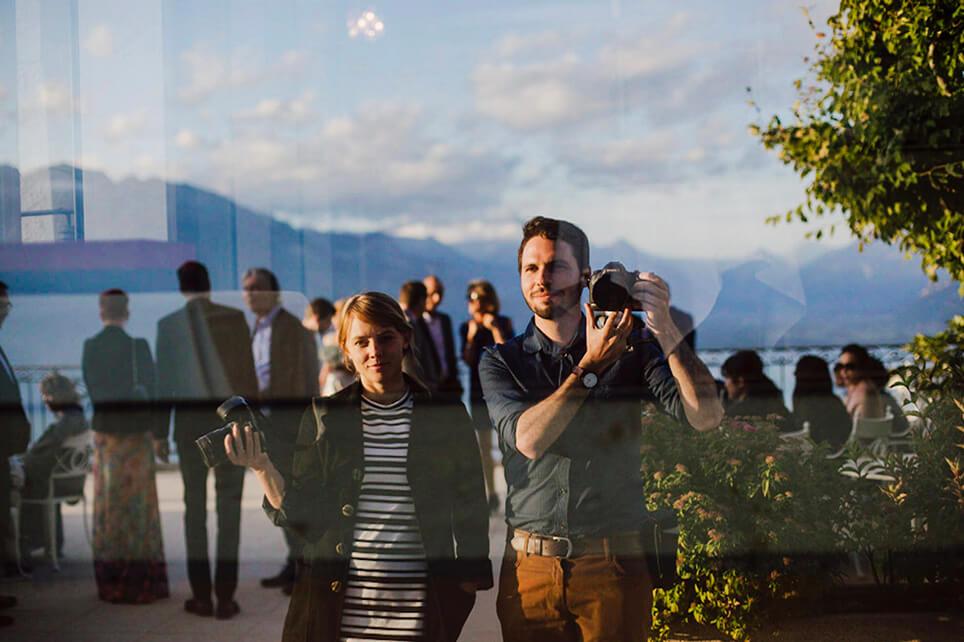 Ask About Lake Geneva Wedding Photography and Videography Packages
We would love to hear more about you and what you have planned for your wedding day.

To ask us a question or book one of our wedding photography and videography packages, simply submit the form below and we will reply to you within 3 working days.